Video games are a huge source of entertainment for millions of people. The video game industry has evolved over the past several decades, with innovative games that cater to people of many different demographics. Many of the best video game stocks continue to see success through these new products.
People discovered different kinds of games that they might not otherwise have found during the pandemic, and this trend continues even now.
Innovations in the video game industry also bode well for strong future performance.
AI and virtual reality technology are changing how people play games, making them more immersive and more accessible.
The eSports market is also building a large global fan base that has the potential for enormous revenue.
With so much growth and innovation on the horizon, now is a great time to invest in video game stocks.
Here are the ones we recommend adding to your portfolio.
Best Video Game Stocks To Buy
Electronic Arts (NASDAQ: EA)
Electronic Arts is an American video game maker based in California.
The company got its start making computer games in the 1980s and has made a considerable impact on the gaming world over the last 40 years.
EA creates and produces titles for various devices such as PlayStation, Xbox, and the Switch.
Some of its products have become the top game franchises globally, including Need For Speed, The Sims, Titanfall, and Battlefield.
It is also known for its sports franchise games, including FIFA and Madden NFL.
Beyond PC and console, EA also has mobile game titles on its roster.
EA's core franchises appeal to very broad audiences, keeping them successful for a long time.
Electronic Arts stock has seen good growth since the pandemic but has leveled off some of late.
The most recent financial report was the first in over a year that saw Electronic Arts missing its goal for revenue and earnings per share.
Even so, Electronic Arts is a top stock to buy for the long term with a long history of success in the video game industry.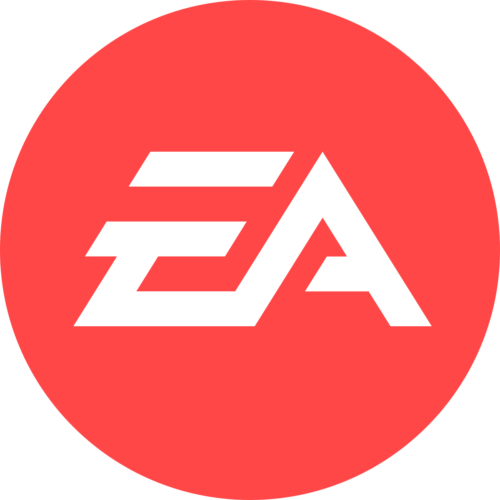 Activision Blizzard (NASDAQ: ATVI)
Activision Blizzard is another top gaming manufacturer with a significant presence stock market.
This company is known for the Call of Duty franchise and other popular titles like World of Warcraft, Overwatch, Diablo, Guitar Hero, Candy Crush, Crash Bandicoot, and more.
The release of a new Call of Duty game alone can generate tremendous revenue for Activision Blizzard.
Its other core franchises supplement its financial success.
ATVI has mastered the art of a successful franchise, so it's unlikely that its business will slow down anytime soon.
Activision succeeded in its third-quarter earnings report, beating market expectations with strong sales.
Most recently, Microsoft announced its intent to purchase Activision Blizzard for $95 per share in the near future.
The announcement caused ATVI shares to spike, and more reports in the coming weeks could have a similar effect.
Take-Two Interactive (NASDAQ: TTWO)
Take-Two Interactive is another game developer with several successful games under its belt.
The company is known to put a lot of resources into its games to make them stand out in the market.
Take-Two Interactive runs two major gaming studios along with some smaller ones to produce some of the most sought-after content of the past few years.
Its most exciting titles include Red Dead Redemption, NBA 2K, and Grand Theft Auto.
NBA 2K is part of an ever-growing international eSports league of 24 teams and big money to be had.
Take-Two Interactive has mastered the art of monetizing existing series to continue generating revenue without constantly churning out new titles.
In recent news, Take-Two announced plans to combine with mobile game creator Zynga.
This information has put Take-Two back on the upward trend that has seen it grow 200% over the last five years.
Best Gaming Stocks To Buy
Tencent Holdings (OTC: TCEHY)
Tencent Holdings is a Chinese conglomerate that owns companies in a variety of industries.
The company is notable in the video game industry thanks to an extensive gaming department known for massively multiplayer online games, notably League of Legends.
Tencent has further loaned its expertise to other companies, with big names such as Epic Games, Ubisoft, and even Activision Blizzard.
All in all, Tencent has helped a dozen different groups find their way in the gaming space.
The result is a revenue stream that's very diverse.
The company also owns WeChat, one of the most popular Chinese messaging apps.
It's one of the largest holding companies in the world, with a very stable portfolio.
Tencent stock is at a bit of a low at present, making this a potentially great time to invest.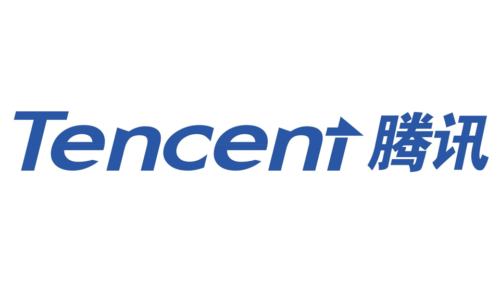 Nvidia (NASDAQ: NVDA)
While Nvidia is not a video game stock, it empowers gaming through its suite of graphics processors.
Nvidia was right at the forefront of the PC gaming market and has ridden its way to a very successful place as a brand.
Today these products still find themselves in most gaming desktop and laptop computer systems around the world.
The company's GPUs are also commonly seen in robots and self-driving cars that can understand the world around them.
This business continues to bode well for the company, and Nvidia saw strong financials in its October earnings report.
Share prices appear to be making a comeback after a fall that started back in November.
Best Video Game Console Stocks
Microsoft (NASDAQ: MSFT)
Microsoft is one of the world's foremost computer technology companies.
The company is involved in the video game industry in a few different ways, with the most exciting computer games on the market being designed for Microsoft PC devices.
While there are other companies that make gaming computers, Microsoft has a decades-long foothold in this niche.
It also produces Xbox, one of the market's most established consoles.
Not only are its video game consoles performing well, but Microsoft also has a successful line of personal computers, tablets, and software products.
Microsoft as a whole has performed well this year, with revenue exceeding industry expectations.
The last five years have shown an excellent upward trajectory with only a few minor bumps along the way.
This company has a high price-to-earnings ratio, so some investors may find it too expensive.
However, you shouldn't count out this tech giant.
This is a great gaming and tech stock to buy for a long-term investment.

Sony Group Corp. (NYSE: SONY)
Sony is a Japanese electronics manufacturer known for the PlayStation console line.
The company is also a game publisher in its own right.
While it faces stiff competition from Xbox and Nintendo, PlayStation has led the console market in recent years.
Sony released the PlayStation 5 in November 2020 to huge fanfare from the gaming community.
This innovative new device has many exciting, immersive features that set it apart from the competition, even integrating with virtual reality products.
Stores quickly found that they could not keep the PS5 in stock and are still struggling to do so due to demand.
The success of this device led to explosive growth in Sony's stock value throughout much of 2021.
However, shares have yet to recover from a fall in January.
Sony recently announced the intent to buy game manufacturer Bungie for $3.6 billion.
Time will tell how this purchase will affect share prices moving forward.
Nintendo (OTC: NTDOY)
Nintendo is an iconic Japanese gaming company that made its way to global prominence in the 1980s.
Since then, it has released a vast range of iconic franchises, including Mario, Super Smash Brothers, Legend of Zelda, Animal Crossing, and more.
In addition to games and software, Nintendo is also known for its consoles.
Its most recent console, the Nintendo Switch, came out in 2017.
This device is a portable gaming system that can also connect with a TV for home entertainment.
While Nintendo hasn't seen the explosive growth of some of its competitors, it is still a viable gaming stock to invest in.
Currently, share price is down due to limited releases this year, resulting in less-than-favorable financials.
Nintendo also appeals to casual gamers, young kids, and other unique sectors of the market.
The company's games have a designated audience that is unlikely to stop paying attention anytime soon.
This makes Nintendo an excellent investment opportunity for the long term.
Best Video Game Stocks: Mobile Gaming
Alphabet (NASDAQ: GOOGL)
Google's Android operating system is another top-rated platform for mobile gaming.
Through the Google Play store, consumers can download new games from developers worldwide.
Android has a larger global reach than Apple and has a broader range of games available.
The company as a whole has a much larger reach into internet services, home-based products, and more.
All these products make for a very diverse stock.
Investors may experience some sticker shock with Google's price point right now.
Google's stock continues to steadily climb and, although expensive, looks to be a strong option.

Apple (NASDAQ: AAPL)
Apple is a leading tech stock best known for products like the iPhone, iPad, and MacBook.
It is a pretty diverse company with multiple revenue streams to rely on and a sound business model.
Of its many products, the iPhone is one of the most popular platforms for mobile gaming.
The mobile game sector is poised to keep growing as consumers rely on their personal devices for all kinds of entertainment.
This is where Apple continues to carve out a niche in the game industry.
The app store is home to a massive library of games of all genres and captures an audience that might not typically be interested in gaming.
In 2019, the company launched its Apple arcade subscription service, including access to exclusive mobile games.
With Apple stocks' consistently positive performance this year, investors should consider adding them to their portfolio.
Zynga (NASDAQ: ZNGA)
This is one of the most affordable video game stocks to buy right now, and they have huge potential.
Zynga started off developing games for Facebook in the early aughts but has recently moved into mobile games.
They've kept their social media integration but have expanded it to reach a wider audience.
Some of Zynga's most well-known games are Words With Friends and Farmville.
Zynga shares saw some downward momentum in 2021, but a recent announcement of a combination with Take-Two Interactive sent prices soaring.
At present, Zynga is a cheap buy that could see similar increases as new news emerges.
Should I Invest in Video Game Stocks?
Video games have carved out a major niche in the entertainment space and continue to take more ground.
More and more companies are playing into the space, with new games and franchises entering the market each year.
There are more indie developers than ever making a name for themselves with unique video games of their own.
This in turn pushes the big-name companies to continue stepping up their products and services to stay viable.
Video games have also entered the world of sports with high-paying competitions around the globe.
This fantastic space will only continue to grow in the coming years, and getting involved now will let you join that growth.
Fortunately, there are a wide variety of companies to invest in for every style of trader.
Where to Buy Video Game Stocks
Most of the best video game stocks have a tried-and-true history, making a name for themselves over the years.
Today, you'll find these stocks on major exchanges such as the NYSE and NASDAQ.
To access these stocks, you can make use of a trading platform such as Webull and Robinhood.
Webull tends to speak more to advanced traders who prefer more complex search tools and deeper analysis.
Robinhood's easy-to-use interface works well for newer traders to navigate through.
Both of these platforms are commission-free, so you can trade without that added fee.
If you want to pick up Nintendo stock on the OTC, you'll need to find a broker to help with trades.
Fidelity offers commission-free trading on the OTC marketplace so you can pick up what you need.
Best Video Game Stocks: Final Thoughts
Consumers have been relying on video games for entertainment now more than ever.
While many other industries have struggled, video game stocks have consistently seen growth.
The world's top video game companies are pushing the envelope with new technologies and innovative storylines.
This is only the beginning for the video game industry, and now is a great time to invest in this exciting market.
Video Game Stocks FAQ
Read on for answers to the top questions pertaining to video game stocks.
What is the Best Game Stock to Buy?
If you can afford it, Microsoft continues to see positive momentum where other stocks have seen some downturns.
Electronic Arts impresses with its variety of games, and Activision Blizzard will come up a lot in the news with announcements of a merger.
Which eSports Stock is Best?
Take-Two Interactive has a firm hold in eSports with its NBA 2K competitive network.
Activision Blizzard is also well-known for its leading eSports tournaments in Overwatch, Hearthstone, and Starcraft.
Is EA Stock a Good Buy?
Electronic Arts is one of the best video game stocks to pick up at this point in time.
The company has served itself and its fanbase well for years and has many successful franchises to prove it.
With a desire to remain on top, EA always has new games in the pipeline.
Who is the Owner of Xbox?
The successful Xbox console is owned by none other than Microsoft.
The first console in this line was released nearly 20 years ago, with the Xbox Series X hitting shelves in late 2020.
What Company Owns Rockstar Games?
Rockstar Games is known for its Grand Theft Auto franchise alongside newcomers Hades and the Outer Worlds.
The gaming brand is owned by Take-Two Interactive.