Even as we emerge from the Covid-19 pandemic, many people turn to movies for entertainment and comfort.
Since movies are such an essential part of our culture, investing in the world's largest entertainment companies makes sense.
We've rounded up the top movie stocks to add to your portfolio right now.
Best Movie Stocks To Buy
Netflix (NASDAQ: NFLX)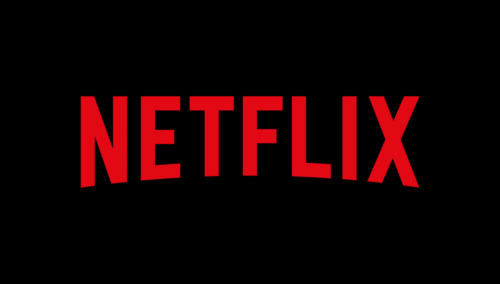 Over the past decade, people have transitioned from watching movies in theaters to watching movies at home using streaming services.
These services have completely changed the entertainment industry, and Netflix is leading the pack.
Netflix is based in California but streams movies and TV around the world.
The company started as a DVD mail rental business back in 1997.
In 2007, Netflix introduced the digital streaming element to its subscription so users could watch content on computers or TVs using a video game console.
In 2013, the streaming giant started producing its own TV series, "House of Cards."
The initial success of this venture led it to produce more Netflix original movies and TV shows.
Netflix now releases hundreds of new titles each year.
Staying at the forefront of current trends has allowed Netflix stock to be extremely successful.
While many other companies struggled during the stock market crash of 2020, Netflix rebounded quickly.
It has become clear that this streaming service is here to stay and will likely continue to be a vital part of the entertainment industry.
Analysts have also been very pleased with Netflix's financial performance in revenue and net income this year.
This indicates that this powerhouse stock has plenty of room to keep growing.
Walt Disney Co. (NYSE: DIS)
Disney is has a long history as a pioneer in the entertainment world.
Walt Disney Studios has been making movies since the 1920s, but it has since expanded far beyond film.
In addition to Walt Disney Studios, the company owns Marvel Studios, Pixar, 20th Century, Lucasfilm, and several other notable film studios.
The company also owns several television networks, including ABC, ESPN, Freeform, and National Geographic.
Disney also has a large theme park division that has come out of the pandemic stronger than ever.
However, Disney's biggest triumph this year has been its Disney+ streaming service.
Customers can watch the entire catalog of Disney, Marvel, and Pixar movies, as well as several other films and TV shows that have licensing deals with Disney.
Launching at the tail end of 2019, the service has amassed 116 million subscribers to date.
Some industry experts think that Disney+ will match or outpace Netflix subscribers over the next few years.
Disney stock is trading at an all-time high right now, and they show no signs of slowing down.
This is a great stock to add to your portfolio for the long term.
Movie Theater Stocks
AMC Entertainment Holdings Inc. (NYSE: AMC)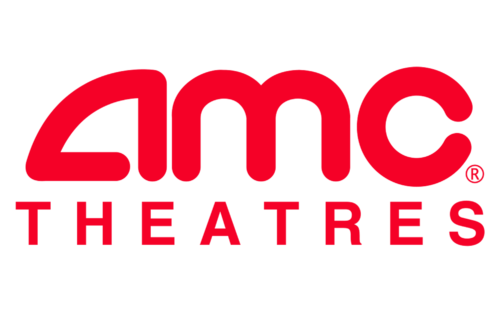 Movie theaters have struggled over the past year and a half due to global shutdowns, and AMC is no exception.
A year ago, you'd probably think this was a stock to stay away from.
However, fascinating recent events have changed things for this media company.
Towards the end of January, a group of retail investors on Reddit realized that Wall Street hedge funds were shorting stocks that weren't doing well, like AMC Entertainment and Gamestop.
They decided to execute a short squeeze, turning these companies into meme stocks.
This sent AMC Entertainment shares up to approximately $20 each, up from about $3 per share before.
A second short squeeze took place in June, sending AMC stock to an all-time high.
Although it has again dropped off some, it is now trading at over $35 per share.
This means there's still some potential here for savvy investors who are willing to take a risk.
Only time will tell if movie theaters can truly recover from the pandemic.
Competition from streaming services is high, but individuals are looking to get out more now that vaccinations are more common.
Additionally, AMC is looking at ways to benefit from the high demand for streaming services right now to help stay relevant.
IMAX Corp. (NYSE: IMAX)
IMAX completely changed the way we watch movies in theaters.
The company was founded in the 1960s with the goal of creating a more immersive entertainment experience for viewers.
Its headquarters are in Toronto, but it has outposts in New York and Los Angeles.
There are over 1500 IMAX theaters located around the world.
These theaters use large screens, surround sound, high-quality imagery, and some of these theaters even show 3D movies.
IMAX manufactures the technology that production teams need to create an IMAX movie.
It also works with film studios to create and distribute IMAX movies.
This stock has been mostly up over the last year with a 60% increase in share price.
Many theaters had to close at the beginning of the pandemic, and even after they reopened, they haven't been able to draw people back.
This has been an especially big problem for the American market, where COVID-19 is still a threat.
However, the Chinese market has been much more amenable to seeing new movie releases in theaters.
Over the Chinese New Year weekend, IMAX broke its sales record in China.
As a result, many Wall Street analysts feel more bullish on IMAX than other movie theater chains.
Because it has a more prominent international presence, IMAX may return to form faster than AMC and other American theaters.
Cinemark Holdings, Inc. (NYSE: CNK)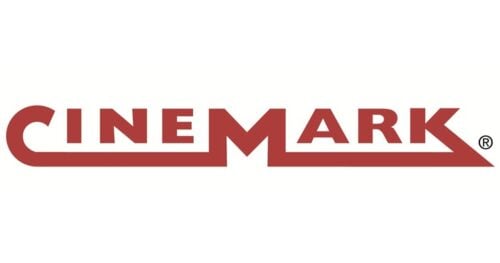 As the name implies, Cinemark Holdings is a holdings company both owns and operates movie theaters.
As of March of 2021, the company had 523 theaters with 5,872 screens in the United States and Latin America.
It has been in business since 1984, when it opened its first theater.
Today Cinemark contains several brands in addition to its own, such as Rave Cinemas, Tinseltown, Century Theatres, and CinéArts.
Like many other studio brands, Cinemark was hit hard by closures during the heart of the pandemic in 2020.
Despite setbacks, Cinemark stocks have increased over 120% in the last year.
Now that theaters have reopened, Cinemark has struck a deal with five studios over how long movies must be shown in theaters before they can be released on demand.
These exclusive deals will bring more people to theaters instead of streaming from home.
Movie Studio Stocks
Comcast Corporation (NASDAQ: CMCSA)
Comcast is one of the world's largest media conglomerates.
The company has a diverse portfolio that spans the entire entertainment industry, and its stock saw some growth this year as a result.
Notably, Comcast owns Universal Pictures, which is one of Hollywood's most revered movie studios.
Universal was founded in 1912 and is the oldest movie studio in the United States.
In addition to producing a considerable catalog of iconic films, they also run the Universal Studios theme parks in Los Angeles, Orlando, Singapore, and Osaka.
Additionally, Comcast provides internet and cable TV services through its Xfinity subscriptions.
It also owns a huge library of television channels, such as NBC, Telemundo, Bravo, Syfy, E!, and more.
In 2020, Comcast launched the Peacock streaming service.
This streaming service has been growing steadily, although it hasn't yet reached the success of other services like Netflix, Disney+, or Hulu.
NBC Universal had some significant setbacks in 2020, having to keep their lucrative theme parks closed.
Furthermore, many blockbuster movie releases were pushed back several months at a time.
Thanks to Comcast's many interests, its stock continued to grow.
It also offers a 1.94% dividend yield for its shareholders.
ViacomCBS (NASDAQ: VIAC)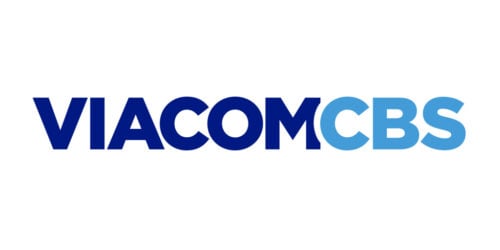 ViacomCBS unsurprisingly formed from a merger of CBS and Viacom at the end of 2019.
While most of the company's assets are in television, it does own the Paramount Pictures film studio.
Dating back to 1912, Paramount is one of the oldest film studios in the U.S. and is based in Los Angeles.
ViacomCBS also owns Dreamworks and has a stake in Miramax as well.
In addition, it owns several television stations, including CBS, Showtime, Comedy Central, Nickelodeon, BET, and more.
It has its own streaming service, Paramount+, and owns the Pluto TV streaming service as well.
These streaming services have been essential to ViacomCBS over the last year.
This stock has been more or less flat for the last six months, but analysts don't think this will stay the case for long.
It could be an excellent long-term investment if it can continue to stay relevant in the streaming industry.
Movie Penny Stocks
Cinedigm Corp (NASDAQ: CIDM)
Cinedigm Corp is a standalone entertainment provider that streams movies and shows on its network of channels.
The company, founded in 2000, is located in Los Angeles, California.
Cinedigm has a unique blend of 18 channels and a plethora of original content.
It also houses over 52,000 movies and TV shows from outside sources.
With no desire to be left behind, Cinedigm is constantly adding new media to its ever-growing list.
Although a penny stock right now, Cinedigm's desire to compete with the big boys could bring investor attention and share growth.
In the last year alone, share prices have increased by over 380%.
While penny stocks are often volatile, Cinedigm Corp is positioning itself to reach new highs.
Should I Invest In Movie Stocks?
The global pandemic saw a rise in streaming services that are now mainstream in most homes.
Movie theaters have reopened and are seeing a resurgence as people look for excuses to get out of their homes again.
Movies and other visual media have always been a crucial part of our culture.
This means that the biggest companies in the movie industry aren't going anywhere anytime soon.
Companies that make and distribute movies are a great long-term addition to your portfolio.
You should also keep an eye out for companies that are involved in streaming services.
Best Movie Stocks: Final Thoughts
The movie industry may be evolving, but it isn't going anywhere anytime soon.
Now is a great time to add these movie stocks to your portfolio for long-term growth.