If you've spent any time on the internet over the past few years, you're probably familiar with memes – funny social media posts that quickly go viral. The concept of meme stocks has entered investment vernacular over the past few years. If timed correctly, the best meme stocks can lead to massive gains in short order.
What Are Meme Stocks?
Meme stocks are a unique concept that has become prominent in the last decade, referring to a specific type of viral social media post.
A meme stock then becomes trendy at a rapid pace.
Investors tend to buy them based on hype and emotion instead of logic and financial statistics.
These companies often become popular because they have the potential to innovate in the future.
Meme stocks tend to experience a lot of volatility, and their values can shoot up quickly when something exciting happens with the company.
However, traders tend to panic and sell the stock with little provocation.
Millennials love meme stocks and tend to be the demographic that drives their fluctuations.
This generation has recently become much more active investors due to online commission-free investment platforms like Webull.
Established firms like Charles Schwab and TD Ameritrade have also added online investment tools in recent years.
Online platforms have made it much easier to make quick investment decisions.
This has had a significant effect on the way people build their portfolios and has led to the prominence of meme stocks.
Social media platforms like Twitter and Reddit have further perpetuated these meme stocks.
Online hype can drive some people to purchase a stock without thoroughly researching its financials.
These stocks tend to fluctuate as a result of public sentiment.
However, savvy investors can still make money by trading these meme stocks – it's all a matter of timing.
The Reddit And Gamestop Debacle Explained
Meme stocks shot into the public eye in February 2021 as a group of Redditors decided to essentially bet against the market – with shocking results.
Gamestop stock had the most dramatic gains during this period, but stocks like AMC and BlackBerry also saw huge spikes.
Hedge funds had been betting against struggling companies like Gamestop and AMC, assuming that their stock prices would decrease.
Young day traders on Reddit decided to purchase these stocks en masse, resulting in a huge stock surge.
Short sellers were also forced to buy these stocks to cover their bids, pushing share prices further.
Many of these Reddit investors used Robinhood, an investment app that caters to Millennial and Gen Z investors.
As Gamestop and AMC stocks shares started skyrocketing, Robinhood temporarily stopped purchase orders for them.
This immediately caught the attention of lawmakers from both parties, such as Alexandria Ocasio-Cortez, Ted Cruz, and Rashida Tlaib, who all called for an investigation into market manipulation.
While hedge funds will likely lose billions of dollars in this move, many young investors won big.
Most of the meme stocks that became popular during this time period have since fallen in price.
However, many young investors are still hunting for the hottest new meme stocks.
It's worth it for any investor to keep track of the best meme stocks, as they have the potential to really move the market during a trading frenzy.
Hot Meme Stocks Right Now
GameStop (NYSE: GME)
GameStop became the ultimate meme stock practically overnight.
This chain of video game stores has locations throughout the U.S., Canada, New Zealand, Australia, and Europe.
While video games are more popular than ever right now, this company has struggled for several years.
Platforms like Steam, Playstation Network, Xbox Live, and more have made it easy for consumers to buy their favorite games online.
Add in a global pandemic, and GameStop's revenue continued to drop.
The Reddit short squeeze pushed GameStop's stock up by over 300 percent in the space of just a few days.
At its highest point, the stock traded for $325 per share.
However, its share price has been up and down since then.
This stock has shocked many investors, currently sitting 550% up from last year.
The short squeeze in early 2021 the company an unexpected infusion of cash, which they have used to reinvest in their business.
Only time will tell whether the company can get back on its feet, but the stock is likely to continue taking investors on a wild ride in the meantime.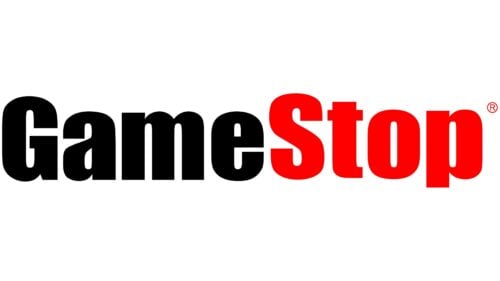 Nokia (NYSE: NOK)
Nokia is a telecommunications firm founded in Finland that has expanded across the globe.
After 150 years in business, it now has a presence in approximately 130 different countries.
The company covers everything from phones to smart TVs, laptops, and WiFi for home use.
It also extends into networks and industry solutions for businesses at large.
Nokia has risen to the challenge of 5G, making deals with the big telecom ventures to support the new software.
Nokia was at the forefront during the first big round of meme share price spikes.
A spike and subsequent crash helped the company find direction and put a renewed effort into a strong presence.
Share prices have increased 60% overall during the past year and are still trending upwards.
Even if Nokia doesn't appear on the meme radar again, it is in a prime position to succeed.
AMC Entertainment Holdings Inc. (NYSE: AMC)
AMC is another stock that generated a tremendous amount of buzz due to the Reddit short squeeze.
The company runs a large chain of movie theaters that have struggled throughout the pandemic.
This is another stock that hedge funds were planning to short, as their share prices had been on a continuous downtrend for the last several years.
However, Redditors targeted the stock all the same.
As a result, this stock spiked in February 2021 and again in June, sending the stock over $60 per share.
As with Gamestop, AMC benefitted financially from this short squeeze and is using the money to reinvest in their business.
AMC theaters saw huge crowds on labor day weekend, crushing an admissions record set all the way back in 2013.
There's still some risk involved here, and it's uncertain if AMC will be able to maintain a healthy business in the long run as the company still carries a significant amount of debt.
However, if you're willing to bet on the re-emergence of movie theaters, AMC is a stock to watch.
Best Meme Stocks To Buy
Tesla Inc. (NASDAQ: TSLA)
Tesla is one of the premier manufacturers of electric vehicles and clean energy storage in the world.
The company was founded in 2003 by a group of men, most notably Elon Musk.
Both Tesla and Elon Musk frequently make waves in the social media scene.
In addition to Musk's posts, he and Tesla are often the point of conversation on sites like Reddit.
Even with such a high valuation, investors frequently flock to Tesla stock.
At over $1,000 per share at present, Tesla continues to climb higher thanks to both progressive sales and constant chatter.
Shares are up over 2,100% over the last five years, with spikes often the result of a large discussion.
The company will likely continue to grow even without its social media presence, but this conduit seems to only speed things along.
Progenity Inc. (NASDAQ: PROG)
Progenity is a biotech firm that just went public in June of 2020.
The company works with genetics to help diagnose diseases and develop appropriate treatment through localized therapies.
It looks to do so through ingestible devices that can pinpoint issues and deliver treatment to a precise location.
Although introduced at $14 per share, this price quickly dropped to the single digits.
The stock saw a resurgence in February alongside many other meme stocks but then dropped further to just $1 per share.
Progenity saw another boost in October and again in November, spiking to over $4 per share each time.
The biotech venture's stock is currently one of the most talked about on Reddit, so there's a good chance this upward trend could continue.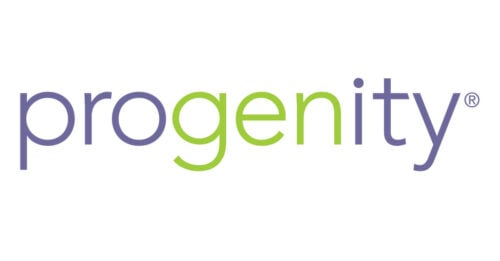 Sundial Growers (NASDAQ: SNDL)
Sundial Growers is a Canadian cannabis provider for the adult market.
The cannabis industry as a whole sees a lot of attention in the media as laws change surrounding the substance.
Canada recently legalized cannabis, and more and more U.S. states are doing the same.
There's still no word on whether or not the United States will legalize the product at the federal level.
The share price saw a bump to just under $3 in February 2021 before falling back below the $1 mark.
A smaller increase in June put the stock back up above $1, but the stock currently hovers at $0.76.
The company had another bump in November, but to a lesser extent this time.
Sundial is a true penny stock, which causes volatility on its own.
A recent acquisition of Alcanna beverage company shows that Sundial is thinking about the future.
The company has no outstanding debt, and a positive earnings report could drive the stock price up in lieu of market shorts.
Should I Buy Meme Stocks?
Meme stocks are just like memes – you either love them or you hate them.
There is certainly money to be had in meme stocks, but their unique method of money making is not for everyone.
The entire concept of meme stocks is a relatively new experience in the world of trading.
That being said, some stocks on this list have already benefitted significantly from shorts brought on by conversations on popular social media sites.
Paying attention to tickers trending on Reddit can offer insights into what the next meme stock might be.
Meme stocks take careful research, as they can spike very quickly.
Where to Buy Meme Stocks
Meme stocks are almost always chosen from the major exchanges to prevent volatility and concerns over lesser-known companies.
We recommend Robinhood and Webull for searching out meme stocks.
Robinhood offers a very intuitive user interface that makes it easy for new or experienced traders to get in on the action quickly.
Webull provides a similar experience but allows for more complex searching.
To sweeten the deal further, you can trade commission-free on either platform.
You even get free stocks just for signing up!
Meme Stocks: Final Thoughts
Meme stocks may seem like they are all hype, but that doesn't mean you should count them out.
The key is to check the company's financials before buying any shares to make sure they have long-term potential.