Tune in as we give a full breakdown of Twitter competitors, including some household names in tech and social media.
Twitter is one of the most successful social media platforms to date.
Recently, the social media network has made the news after Elon Musk purchased a stake in the platform.
It is a microblogging network where internet users can interact through tweets and private messaging.
Twitter was registered as a business in April 2007.
By 2010, it had amassed 30 million active monthly users.
Currently, Twitter has more than 300 million active users and not less than 500 million tweets posted daily.
About 80% of all Twitter users access the platform using mobile devices.
Currently, the network is available in almost all countries except China, North Korea, and Iran.
In these countries, Twitter access is blocked.
The company employs 4,900 people worldwide and generates revenues as high as $3.46 billion annually.
Twitter has its headquarters in the US while 79% of its users are outside of the country.
Most of the revenue made by this company is through advertising services and Data Licensing.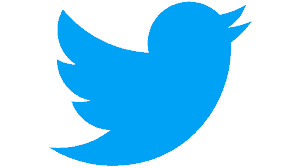 Twitter SWOT Analysis
Strengths
Twitter is useful as a social networking platform for professional networking and news.
While often billed as a microblogging platform, the service is often utilized before other social networking sites to catch quick breaking news headlines.
Twitter has devoted and loyal daily active users who send out half a billion tweets each month.
Its hashtag format is highly influential across all social networking sites and is even used in advertising services and campaigns.
Weaknesses
Twitter's technology needs work.
Users complain that the algorithm is too easy to manipulate with fake news, and the search function does not work well enough.
The company also relies too heavily on advertising services for revenue.
Approximately 5% of Twitter accounts are fake or used for spam.
As this problem continues to grow, users are concerned about data safety and the company's reputation is marred.
Opportunities
Twitter has untapped opportunities to grow its user base outside the US.
It also has room to improve and increase mobile advertising revenue.
The company might consider allowing brief video or audio clips as tweets, similar to how it previously began allowing photo sharing.
The complaints about search algorithm problems are an opportunity to overhaul and improve those features, and in turn, increase customer satisfaction.
Threats
Twitter faces strong competition from other social networking sites, such as Facebook, Reddit, and similar companies.
Its social networking features are limited, putting it at risk of being easily outshined by something new.
One of the main issues that Twitter is facing currently is that it's a company mired in controversy.
Many users and critics of the platform feel that it is not free-speech friendly and that it has a tendency to magnify the voices of a select few.
Many people believe that Twitter has a problem with noisemakers.
The criticism levied is that there is a very small percentage of users makes up a very large percentage of the tweets that go across the network each day.
In turn, some feel that the ability to have a public conversation or transmit legitimate information is limited, as a few users can drown out everything else.
Also, as we touched on above, there's a common thread of criticism that Twitter suppresses free speech.
On one hand, government bodies restrict access to the service.
On the other hand, many believe that Twitter itself suppresses content it disagrees with.
Both of these extremes create irate users and make things complicated for Twitter's executives and board.
Who Are Twitter's Biggest Competitors?
Let's take a look at some of Twitter's competitors and alternatives. They are:
Facebook

Instagram

Snap Inc.

LinkedIn

Reddit

Quora
Some of these are more direct competitors, while some are social media platforms with entirely different business models. For instance, as a multimedia messaging app, Snapchat isn't one-to-one, but it has an overlapping user base.
Twitter Competitor: Meta Platforms Inc. (NASDAQ: FB)
Definitely one of the fiercest Twitter competitors, Facebook was founded in 2004 by Mark Zuckerberg and his Harvard University roommates.
In 2021, Facebook announced it would be changing its name to Meta, a move that took place at the beginning of 2022.
It's one of the largest social media platforms in the world and is headquartered in Menlo Park, California.
When it first started out, Facebook could only be accessed by Harvard students.
It then expanded to Yale, Columbia, and Stanford.
The social media platform became accessible to everyone else in 2006.
Currently, the Facebook platform has about 2.4 billion active users.
It is available globally except in countries like Iran and China, where it's blocked.
Facebook has an annual revenue that is more than $85 billion, and it employs 58,604 people.
The main aim of Facebook is to build virtual connections.
Twitter, on the other hand, is targeted at enabling individuals to share ideas and random thoughts.
This explains why Facebook has a large following.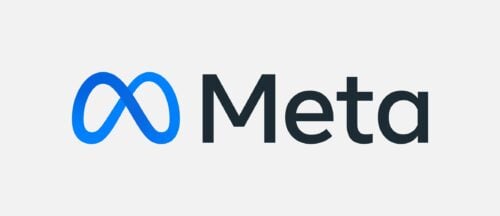 Twitter Competitor: Instagram
Instagram was founded in 2010 by Mike Krieger.
It is a social media platform that allows people to share their photos and videos.
Within two months of its launch, Instagram had more than a million registered users.
Currently, it is used by more than a billion people.
Instagram is the sixth most popular social media platform globally.
It was bought by Facebook in 2012.
In 2019, Instagram had revenue that was double that of Twitter.
Its main focus is on visual content, whereas Twitter is more leaned toward text.
The two social networks are targeted toward different demographics, but Instagram still outperforms Twitter.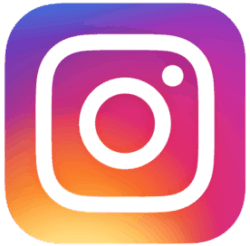 Twitter Competitor: Snap Inc. (NYSE: SNAP)
Snap Inc. was launched in 2011 by Bobby Murphy and Evan Spiegel as Snapchat Inc.
The name was later changed to Snap so that a spectacles brand could be placed under it.
The platform's main focus is on cameras.
Their main offering, Snapchat, is a multimedia messaging platform.
When it was launched, the idea behind Snapchat was to promote person-to-person photo sharing.
Over time, they added features like 24-hour "stories" and ad-backed short-form content.
In 2019, the platform had more than 218 million daily users.
Currently, Snap Inc. employs about 2,734 people and racks up annual revenues of more than 2.5 billion.
The company has its headquarters in Santa Monica, California.
About 75% of Snapchat's active users are below the age of 34.
Therefore, it would be safe to say that it is a millennial app.
Snapchat advertisers particularly target millennial buyers, while Twitter mainly drives news cycles.
When it comes to revenue, Snapchat doesn't come close to Twitter.
In some years, Twitter posts revenues that are double that of Snapchat.
Twitter Competitor: LinkedIn
This platform was created in 2003 by Reid Hoffman.
LinkedIn is designed to be a social media platform for professionals.
The main idea behind LinkedIn is to connect professionals on a global level and across several different industries.
Currently, this professional networking platform has more than 675 million active users.
It is one of the top social media networks globally, and most Fortune 500 executives own a LinkedIn account.
The company was bought by Microsoft in 2016, and it earns revenue by advertising marketing solutions.
It also offers talent solutions and sells subscriptions to its users.
LinkedIn has yearly revenue of about $6.8 billion, and it employs more than 15,000 individuals.
The headquarters of LinkedIn are in Sunnyvale, California.
Being a professional social media network that is work-oriented, LinkedIn seeks to connect job seekers and recruiters.
It has a yearly revenue that is more than that of Twitter, and that doesn't really come as a surprise.
Businesses on LinkedIn can create brands that are targeted at a specific niche which allows them to make more money.
Apart from that, LinkedIn's user base is almost double that of Twitter.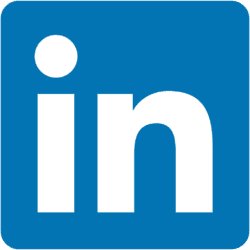 Twitter Competitor: Reddit
Reddit was created in 2005 by a pair of college friends.
Steve Huffman and Alexis Ohanian made this platform to enable people to run discussions, share news, and rate web content.
Reddit users can submit text, images, and linked content on the platform, and then peers can either upvote or downvote them.
Reddit is organized into boards known as subreddits.
The content that has the highest number of upvotes is displayed on the first page of Reddit.
Currently, Reddit is 6th on the list of websites that receive the highest number of visitors in the United States. Globally, it ranks at position 20.
The platform has more than 430 million active users who are grouped into about 130,000 subreddits.
It has 400 employees and annual revenue of $119 million.
Reddit is growing steadily, and it has more active users than Twitter.
However, it is still to utilize its user base properly for revenue generation.
At the moment, designers are upgrading the platform to shift its focus to building comprehensive ad offerings.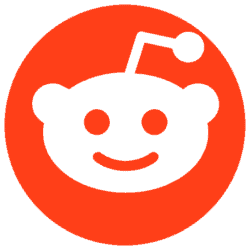 Twitter Competitor: Quora
Quora was created in 2009 by former Facebook employees Adam D'Angelo and Charlie Cheever.
The platform is a question-and-answer network where people can either give their opinions on certain subjects or deliver facts.
It has an easy-to-use interface and more than 300 million active users.
Quora employs an estimated 300 people and racks in revenues of about $20 million per year.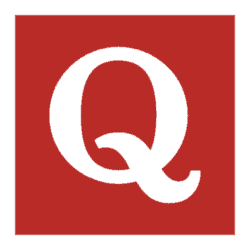 What Is Twitter's Advantage?
Twitter's advantages and power come from its unique selling point.
The platform is short and to the point which many people view as best practice when it comes to social media.
Compared to all other platforms, this is what puts Twitter at the top of the market.
Some marketers understand that long is the enemy of urgency, and they use Twitter's urgency to drive action.
Apart from that, Twitter has a more real-time nature than other social platforms, which allows it to enable users to connect with the world more efficiently.
Twitter's Biggest Competitors: Final Thoughts
Twitter has a lot of competitors, and some of them perform better than it.
There are many factors that influence the growth and success of a social media platform, and it's safe to say Twitter is still growing and will probably realize more success in the future.