Can you buy Red Bull stock? Read on to find out!
Red Bull has become the leading name in energy drinks.
It's also one of the most popular brands in the world, with nearly 8 billion cans of Red Bull consumed yearly.
Figures like these have piqued the interest of many investors, and they want to know if they can buy stock in Red Bull.
Tune in to learn more about this iconic company and find out if you can buy shares in Red Bull.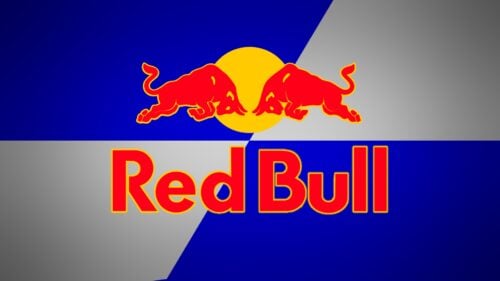 What Is Red Bull?
Red Bull GmbH is a multinational company that sells energy drinks.
Founded in Austria in 1984, the company has grown to sell its products in 171 countries.
It sponsors many athletes and events, including the X-Games, Formula One racing, and soccer teams.
You can find advertising and marketing for the energy drink in everything from Red Bull racing to extreme sports.
You've probably seen Red Bull in many different contexts, from the Olympics to the World Cup to the Super Bowl.
But what is it, and how does it work?
Red Bull is an energy drink and is one of the most popular ones in the world.
It's endorsed by athletes from all over and has been used in many types of competitions.
Red Bull contains carbonated water, sugar, caffeine, an amino acid called taurine, and some B vitamins.
That said, there are sugar-free varieties of the energy drink available, as well.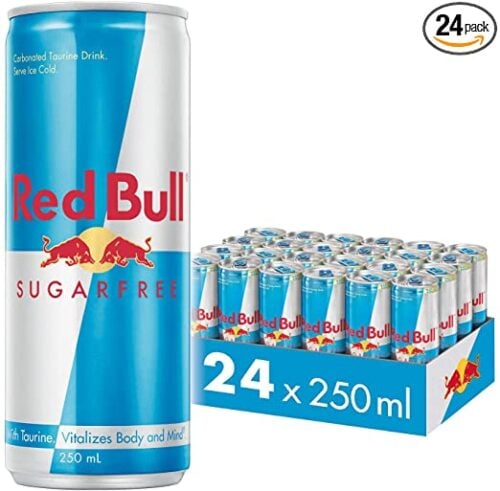 Red Bull is marketed as giving people increased mental clarity and reaction time via the slogan, "Red Bull Gives You Wings".
As an interesting aside, Red Bull actually had a lawsuit filed against it in 2014 regarding this slogan.
Consumers in the United States claimed that they truly believed Red Bull would give them wings based on the company's marketing.
Red Bull actually lost the case and paid out over $13 million in "damages."
Ultimately, though, the lawsuit went from a lack of wings to questioning whether Red Bull was really better than a cup of coffee.
Then, in a move that many believed proved the lawsuit was nothing more than a money grab, Canadian consumers sued Red Bull for false advertising.
This time, though, the claim was against the company being marketed as a superior energy drink.
But given the fact that billions of cans of Red Bull are sold every year, it's clear that the average consumer believes it to be a superior beverage.
And this is one of the main reasons the company has cornered the energy drink market.
Red Bull Parent Company
Red Bull GmbH is its own singular company and thus doesn't have a parent company.
Having started its foray into the energy drink industry in 1984, Red Bull has remained its own identity for nearly 40 years.
As a privately-owned company, it didn't start as "Red Bull".
On the contrary, Red Bull began its life as "Krating Daeng," a Thai energy drink.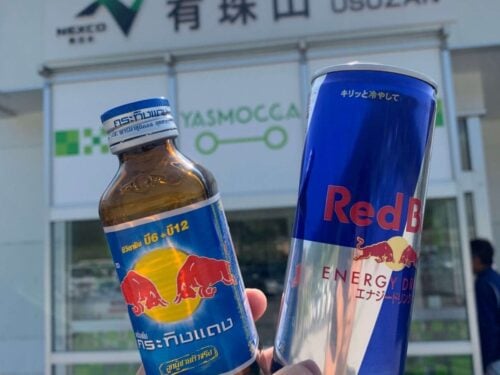 Through a series of investments and deals, Krating Daeng officially became Red Bull by 1987.
The Krating Daeng formula was altered to appeal more to the market in Europe.
It wasn't until 1997 that the company brought its energy drink to the United States.
But when it finally did, Red Bull's energy drinks took up 75% of the market.
Who Owns Red Bull?
The company is actually owned by Chalerm Yoovidhya and Dietrich Mateschitz, thereby solidifying its privately owned status.
To find out what this means for potential investors, keep reading.
How Much Is Red Bull Worth?
Red Bull has a net worth of nearly $18 billion.
What's more, the company gained value over the previous year.
Even in the face of the aforementioned lawsuits, financial information shows that Red Bull is on the course of continued success.
Red Bull Revenue
Red Bull's sales went slightly lower than usual in 2018.
But besides that, the company has increased its sales year over year.
Let's look at the sales history of the company over the past few years to see how well it's done.
2011: $4.8 billion

2012: $5.5 billion

2013: $5.6 billion

2014: $5.7 billion

2015: $6.7 billion

2016: $6.8 billion

2017: $7.0 billion

2018: $6.2 billion

2019: $6.8 billion

2020: $7.1 billion
Statistical data for 2021 has not been released yet.
But if the previous years are any indication, the company is on track to make more profit.
As data shows, Red Bull has remained a success since the company launched all those years ago.
Of course, this ongoing success has only served to pique the interest of potential partners and investors.
So it begs the question: can you buy stock in Red Bull?
Can You Buy Red Bull Stock?
Unfortunately for investors, Red Bull is a private company, so its stocks are not publicly traded.
This means that Red Bull stocks are off the table — for now at least.
It's a shame because there are few companies in the energy drink market that share the same brand recognition and success.
If this changes in the future, we'll let you know.
Red Bull IPO Date
All research points to the Red Bull remaining private.
Therefore, it doesn't have an IPO date on the horizon.
Will Red Bull Go public?
There are no signs of the company going public, and understandably so.
When a company becomes a publicly-traded company, it has to comply with a long list of regulations.
These regulations include filing quarterly reports and adhering to strict guidelines set by the SEC.
As a result, many businesses choose to remain private — even though going public might seem like an inevitable step for growth.
Corporate governance is another reason why some companies decide to remain privately held.
In addition to fewer reporting requirements, they often have more flexibility in terms of executive compensation and corporate culture.
There are also legal reasons why some businesses may avoid going public that have nothing to do with management style or corporate governance.
One of the most common complaints about publicly-traded companies is their bureaucracy.
Shareholders and board members regularly demand detailed reports or require meetings.
These demands create an undue burden on management, which takes away from their time to focus on other aspects of running the business.
Given the company's history, it appears that Red Bull's owners prefer to stay private.
Thus, it's likely that Red Bull will remain so for the foreseeable future.
Red Bull Stock Symbol
Since Red Bull isn't on the stock market, it doesn't have a ticker symbol.
But if it did, it would probably look something like "REDBL" or "RDBUL."
Red Bull Competitors
Red Bull has its fair share of competition.
Some of the most notable competitors include Monster Energy Drinks and Rockstar Energy.
Both Monster Beverage Corp and Rockstar hold their own against Red Bull's market might.
Monster Beverage Corp (NYSE: MNST)
Monster is one of Red Bull's primary competitors.
Monster Beverage Corp is the maker of the popular Monster Energy Drinks.
Listed as "MNST" on the NYSE, Monster Beverage Corp currently sells for ~$84.54 per share.
Dating back to 1935, the Monster began its life as Hansen's.
Today, the company also produces brands like Relentless and Burn.
Its estimated revenue was $4.6 billion in 2020.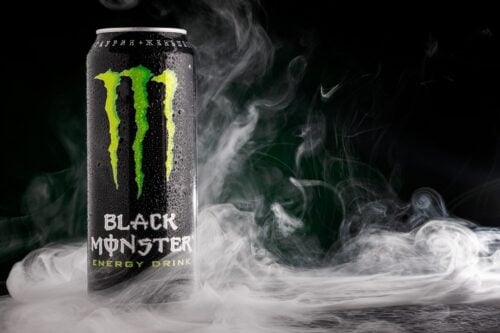 PepsiCo (NYSE: PEP)
Rockstar is also in competition with Red Bull.
As part of the PepsiCo conglomerate, those who want to buy stock in Rockstar must do so through Pepsi.
This is because Rockstar doesn't have its own stock listing.
Listed as "PEP" on the NYSE, PepsiCo currently sells for ~$171.81 per share.
PepsiCo is a soft drink giant that's been in the game since 1898.
The company is the owner of popular foods and drinks that range from Doritos to Mountain Dew.
PepsiCo's estimated revenue was $70.3 billion in 2020.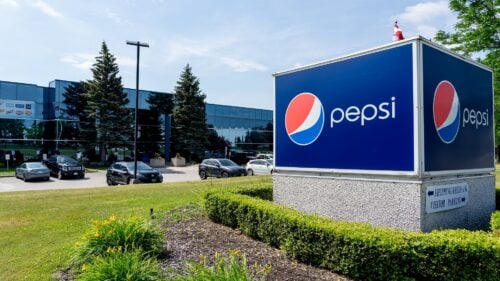 The Coca-Cola Company(NYSE: KO)
The Coca-Cola Company controls a large portion of the market share.
Listed as "KO" on the NYSE, the Coca-Cola Company currently sells for ~$61.60 per share.
The food and drink conglomerate started operations in 1892.
Today, the company owns more than 500 brands.
Its estimated revenue was $37.27 billion in 2019.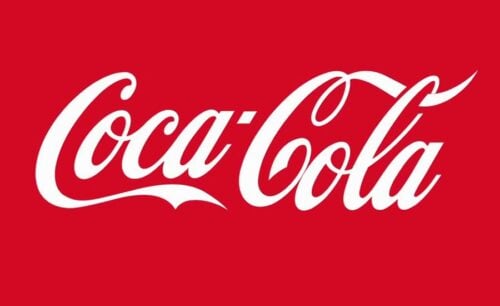 Wait For Red Bull IPO or No?
If Red Bull does eventually become a publicly-traded company, it could be a worthy addition to an investing portfolio.
The company continues to dominate the market and has withstood the test of time.
Its net worth is impressive with each passing year, and it's already on track to beat its revenue over last year.
Red Bull Stock Price
Based on sales data from companies like Monster and Rockstar, Red Bull's stock price could be between $90 and $180 a share.
This is just an estimate, so it could be much higher or lower.
Red Bull Stock: Final Thoughts
If the day comes that Red Bull goes public, you can bet that many would-be investors will jump on board and buy stocks in the brand.
The energy drink company's continued success is extremely appealing to shareholders and employees alike.
For the time being, though, it looks like Red Bull's owners are enjoying their privately-owned company in Europe.
And as sales data shows, it continues to win with each passing year.
Fortunately, there are competitors that you can invest in now if you want to tap into the energy drink market.