Interest in Jet Token stock has risen in the past couple of years, as it's paving the way for a new solution for private air travel.
While the global pandemic caused all kinds of hardship for people, it did result in some innovations that the world hadn't yet seen.
One of these innovations is Jet Token (the company, not the crypto coin).
This platform is being developed to provide a time-share model for private jet travel.
It aims to simplify air travel for people looking for an easy way to schedule flights with private jets, and many parties are interested.
Jet Token has already raised $11 million through a funding campaign supported by over 30,000 investors and thousands of users who want a private jet membership.
But can you invest in Jet Token?
Read on to find out.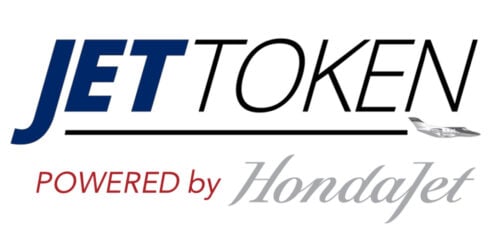 What Is Jet Token?
Jet Token Inc is a company that has its eyes set on revolutionizing private jet travel.
This comes during a record demand in the private jet market, so aiming for a more innovative approach makes sense.
Jet Token is designed to allow travelers to book private flights from their smartphones.
Why is this important?
Well, until now, this kind of private booking wasn't possible from a singular mobile app.
And with more people looking for ways to avoid commercial air travel, Jet Token came around at just the right time.
In addition to searching and booking, users can use Jet Token to connect their private jet charters with commercial flights.
The State of the Private Aviation Market
Private jet travel demand has increased 20% beyond pre-pandemic levels.
This marks new industry highs, which is great news for business jet charter operators.
The downside of this increased demand, however, is that it creates capacity bottlenecks.
And without a streamlined way to locate, scout out, and plan travel, frequent flyers may start seeing the effects of a private jet shortage.
The ultimate goal of the Jet Token platform is to put air travel in the hands of the consumer, all from one easy-to-use app.
This might be a lofty goal, but it hasn't appeared to slow the drive and motivation of the company.
Jet Token is partnered with many top industry names.
Honda Motor Company is one of these partners, along with HondaJet, which signed a multi-aircraft deal with Jet Token.
Cirrus Aviation is another partner, the premier private jet charter and management firm.
Jet Token has not released its solution yet, so it's hard to tell how exactly it will address some of the main issues with both private aviation and time-share models.
Here are some of the problems that the company will need to address.
Right now, private aviation is fragmented when it comes to booking travel.
Private travelers are unable to determine if they are being charged fair prices because there isn't a reliable and transparent portal for booking flights.
Bookings are usually confirmed by operators within hours, and customers cannot combine private and commercial flights.
Regarding time-share models, membership fractional ownership programs come with high up-front costs and no refunds.
They will also often charge a high penalty for any time that is not used.
We'll have to wait and see how Jet Token improves on private flights and time-share models, but many investors are optimistic.
Jet Token App
Jet Token embraces technology through its JetToken live app.
This app makes it easier to book and plan private jet travel.
It will also allow you to make payments through blockchain technology.
Digital wallets can hold jet tokens that can be used to pay for travel and even be sold back if they are not being used.
The private jet industry is ready for innovation, and Jet Token may be the one to push it forward.
The platform and blockchain technology that Jet Token proposes are intended to be widely adopted by the industry, allowing for more efficient aircraft use and more accessible bookings for passengers.
Is Jet Token Legit?
Jet Token is an unproven company, but it does appear to have a legit business model.
Only time will tell if it is successful, but it does seem to have a solid plan in place — not to mention considerable backing.
It could be a game-changer for commercial and private travel.
How to Use Jet Token?
In terms of actually using Jet Token, its process is fairly straightforward.
Jet Token works almost like a timeshare.
But instead of renting real estate, you become a part-owner of a HondaJet.
Individuals in the west can purchase 25-hour or 75-hour memberships through Blockchain technology.
Users simply need to download the Jet Token app to use it.
From there, you enter the appropriate flight data and locate an available jet.
If your location is on the West Coast, time-sharing a private jet can be arranged.
Who Owns Jet Token?
Jet Token is currently controlled by CEO George Murnane.
However, the company was founded by Mike Winston.
At present, Jet Token remains a privately owned company.
How Much Is Jet Token Worth?
To date, Jet Token has raised nearly $3 million.
It currently has a valuation of $124 million.
Moreover, there are nearly 4,000 private investors backing Jet Token.
Jet Token Revenue
Because Jet Token has not rolled out its service, the company currently does not have revenue to report.
We'll keep you posted when this changes.
Can You Buy Jet Token Stock?
Currently, you can purchase non-voting stock for Jet Token.
This non-voting stock can be purchased through the equity crowdfunding platform Start Engine.
These shares are not traded on major public exchanges.
Is Jet Token Going Public?
Jet Token's founder has spoken about taking the company public at a later date.
But it's worth pointing out that it still needs to raise money for operations.
As such, there are many private investors backing the company.
How Do You Get Jet Token?
Currently, you can buy non-voting shares of Jet Token through Start Engine.
The process seems fairly straightforward, like any other crowdfunding platform.
You'll still want to check the terms and conditions if you are not familiar with Start Engine, however.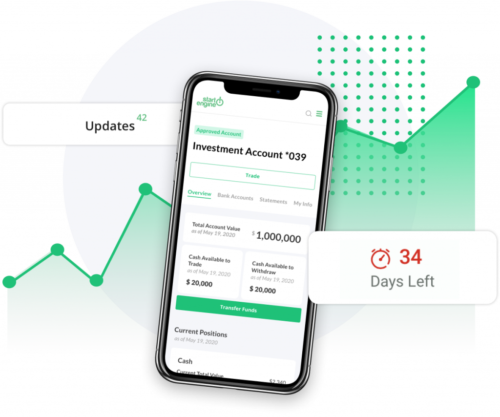 Jet Token Stock Price
If you wish to become a Jet token backer, you can buy shares at $0.75 each, with a minimum investment of $349.50.
You also receive rewards based on how much you put in.
Below is a review of Jet Token stock that explains the perks depending on which tier you select.
$359+

: JetToken pen & keychain set

$500+:

HondaJet cap,

$1,000+

: JetToken Swiss Army knife

$2,500+

: HondaJet coffee cup

$5,000+:

desktop HondaJet model

$25,000+

: Plant tour & lunch with JetToken CEO

$50,000+:

Plant tour, lunch with JetToken CEO, and a HondaJet flight
So if you are intent on becoming a part of Jet Token and supporting the company, you have options to do so.
What Is the Jet Token Stock Symbol?
The company has tentatively reserved the symbol "PJ" on NASDAQ.
Please note, however, that this is yet to come to fruition, as Jet Token is still in the phase of raising capital.
Jet Token Competitors
Private jet booking stock is pretty limited.
But there are some options for you to consider if you're determined to invest in this industry.
Wheels Up (Exchange: UP)
Wheels Up is a newcomer to the private jet booking scene.
With this service, members can book flights from its fleet at an hourly rate.
Its last reported earnings were from September 2021 at $301 million.
The company entered the market in 2013 and has since gone on to become publicly traded.
It's still relatively new, so it remains to be seen whether it will become a success in the industry.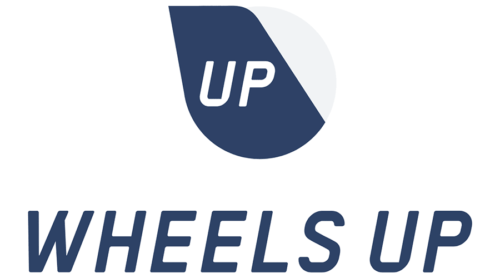 Berkshire Hathaway (Exchange: BRK)
Berkshire Hathaway is the parent company of NetJets.
NetJets is a private jet charter company.
It's currently home to some 7,000 employees worldwide.
Berkshire Hathaway has an annual revenue of $245.5 billion.
Its stock currently trades for a whopping $474,444.00, which likely puts it out of reach for the average investor.
Priority Aviation (Exchange: PJET)
Priority Aviation was founded back in 1999.
As a full-service aviation business, Priority Aviation offers jet charters, aircraft sales, and membership cards for charters.
As you can see, the company isn't making much traction on the stock market.
If you're looking for a private jet company to invest in, you might want to pass on this one.
Instead, you should probably wait for Jet Token to go public, if it ever does.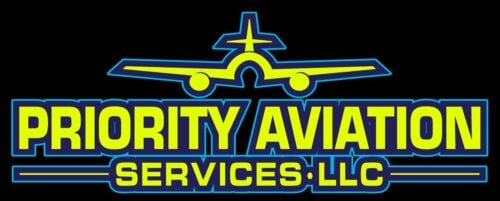 Wait for a Jet Token Stock IPO?
It might be best to wait and see if Jet Token can raise the capital it intends to before buying in.
But if it ultimately goes public, its stock might be a good option if you want to add private aviation to your portfolio.
When looking at the current state of the private jet industry, there's a chance that Jet Token could be successful.
As such, it might be a solid company to invest in if it goes public.
Jet Token has all the ingredients for a successful launch.
It's entering the market at just the right time, so the company could have a strong showing after its initial release.
Jet Token Stock: Final Thoughts
Private aviation is clearly catching on.
Also, the private jet charter market is recovering as the COVID-19 pandemic subsides, which means now might be a great time to invest.
You can invest your money into Jet Token as an investor or via its booking platform.
And while access to Jet Token is currently only available in the Southwest United States, it's likely to catch on elsewhere.
As more people look for private flight options, Jet Token could grow in popularity.
Meanwhile, there are some competitors that you can invest in, but your options are rather limited.