Technology and Opportunity's latest presentation pinpoints a budding tech that they believe has all the hallmarks of a home run. But do they build a solid case for this brand-new investment opportunity? We're putting this service under the microscope in our Technology and Opportunity review.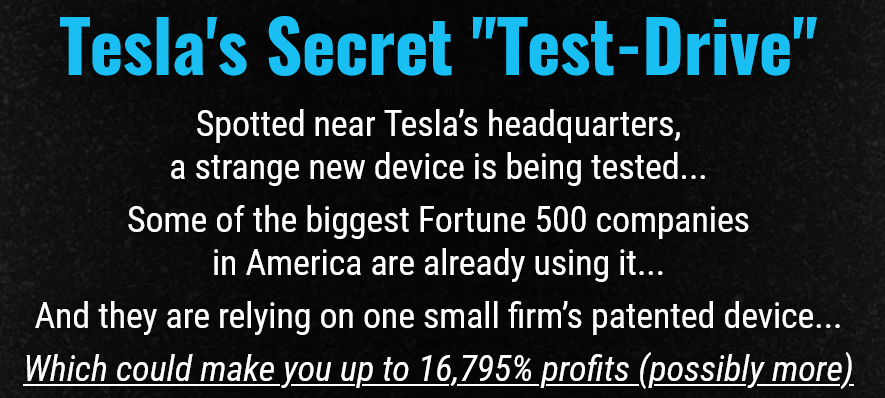 What Is Technology and Opportunity?
Technology and Opportunity is a monthly research newsletter from the veteran financial publishers at Angel Publishing.
The team keeps readers ahead of the curve on the latest up-and-coming tech trends and brings them stock recommendations based on their latest findings.
This newsletter dials in on sophisticated and unproven technology stocks for the opportunity for serious returns.
Keith Kohl is a tech expert who scours the market for companies that have the potential to be mainstays in industries like virtual and augmented reality, AI, 5G, robotics, and much more.
As usual, your purchase is covered with a great money-back guarantee, and you have access to an excellent customer support team in case of an issue.
The service's latest presentation is particularly enticing. It focuses on a piece of cutting-edge technology that could be instrumental to the unfolding EV and autonomous driving revolutions.
How Does Technology and Opportunity Work?
Technology and Opportunity subscribers gain 24/7 access to a custom web portal that contains special reports and past newsletters. They also get a brand-new newsletter every month with stock picks and analysis.
The service also comes with several bonus resources in addition to their featured research report to sweeten the deal. This includes a wide array of benefits, such as a detailed model portfolio, access to exclusive research, and much more.
It all looks pretty promising at first glance, but this Technology and Opportunity review is just getting started.
Next, we'll take a close look at the service's senior analyst and editor, Keith Kohl.
>> Already sold on Technology and Opportunity? Click here to join now and save! <<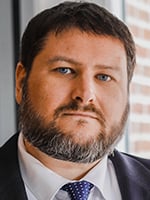 Who Is Keith Kohl?
Technology and Opportunity editor and investment director Keith Kohl is an expert in technology and a veteran investor in some of the world's most disruptive companies.
He's also the editor and two other popular research services, Energy Investor and Topline Trader.
The Angel Publishing website describes Keith as a "true insider in the technology and energy markets."
This is because Kohl has invested in several cutting-edge technologies well before they even hit the market, and his foresight into tech trends made him a legend in some circles.
In his latest presentation for Technology and Opportunity, Kohl states emphatically, "Making readers money from technology is what I do best," and he recounts a long list of examples to prove his point.
Kohl might not be the most famous face in the investing world, but he has a track record that speaks for itself. His recommendations include some of the top-performing companies of recent memory.
Keith Kohl's stock-picking credentials are impressive, and you can't argue with the results. His analytical prowess is clear, and it more than compensates for his lack of name recognition.
Kohl has proven himself as the editor of Technology and Opportunity time and time again. He's a diligent researcher with an eye for up-and-coming technology that few analysts can match.
You're in good hands with a market veteran like Kohl in the driver seat. So, is Keith Kohl legit? We say yes.
>> Join now to access exclusive research from Keith Kohl <<

Angel Publishing Review
Angel Publishing is a financial research publishing company with several prominent research services under its banner, including:
Green Chip Stocks

Main Street Ventures

Launchpad Trader

And more
Based in the US, Angel Pub is one of the leading voices in the retail research sphere. Its services are known for being highly effective, and they're often affordable enough to fit in even the most modest budgets.
Here's a snippet straight from the firm that describes its investment strategy:
"Angel Publishing examines and provides ideas and strategies for our readers on finance, markets, human nature, and obscure financial trends."
The firm champions the little guy, and it's committed to leveling the playing field between Wall Street and Main Street.
It seems like Angel Publishing has its priorities straight. It's a respected independent research firm that puts its subscribers' interests first.
Angel Pub isn't a newcomer on the research scene. The company was founded in 2000, according to publicly available business records, and its Green Chip Stocks service has been going strong since 2006.
The company has several successful research services and a stable of talented research analysts on its roster. It's also a US-based company with a VIP member services team that's second to none.
Angel Publishing is the real deal. You can follow the company's research with confidence.
>> Get started with Technology and Opportunity now for top tech stocks <<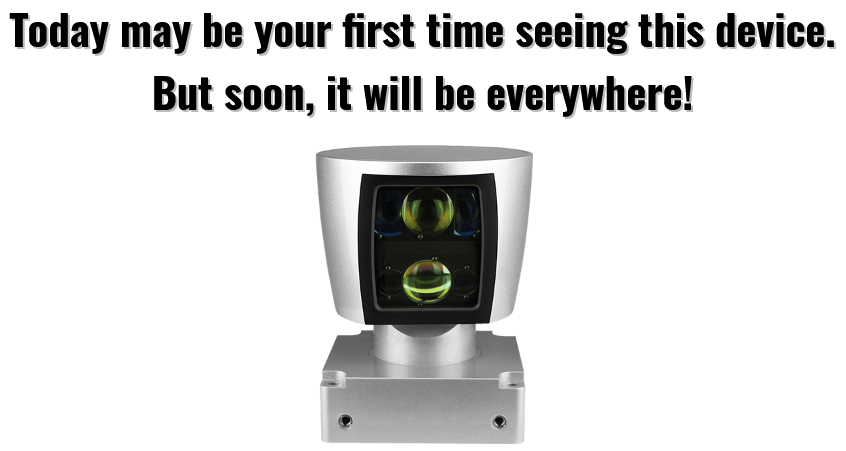 Technology and Opportunity: Tesla's Secret Test Drive Review
The global economy is on the verge of a major shift that could have a pronounced impact on the stock market. Emerging technologies like 5G, autonomous vehicles, and AI are powering a new wave of innovation that will transform millions of people's day-to-day lives.
But, a lesser-known technology could be the most lucrative opportunity on the table for ground-floor investors.
It's an essential component of many of the emerging technologies we discussed previously, and demand for these devices could easily skyrocket as these innovations become more and more common.
It's called LIDAR, as in laser radar, and it's a cutting-edge technology that's having a transformative impact on industries across the economic spectrum.
But what makes LIDAR so special, and why is it so important to the next phase of the tech revolution?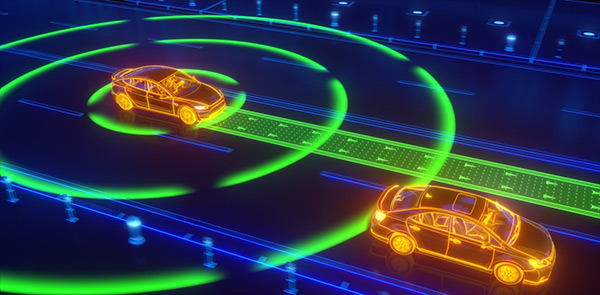 The Bull Case for LIDAR Stocks
LIDAR uses lasers and sensors to analyze surroundings. Then, it feeds the data back to a computer, where it's analyzed and used for a variety of applications.
Unlike many over-hyped innovations, LIDAR has already proven itself to be reliable, effective, and accurate. LIDAR sensors are already being used in new vehicles, drones, military technologies, and a wide range of other applications.
Virtually no other type of sensor can match LIDAR's efficiency and accuracy, so it has the potential to play a key role in a wide range of technological advancements in the coming years.
These components could play a vital role in the development of autonomous vehicles, smart cities, and many other advancements, and the LIDAR sector could see drastic growth as these trends reach terminal velocity.
The Technology and Opportunity team is extremely bullish on LIDAR's future, and they've been conducting extensive research into the sector to identify the most lucrative profit opportunities.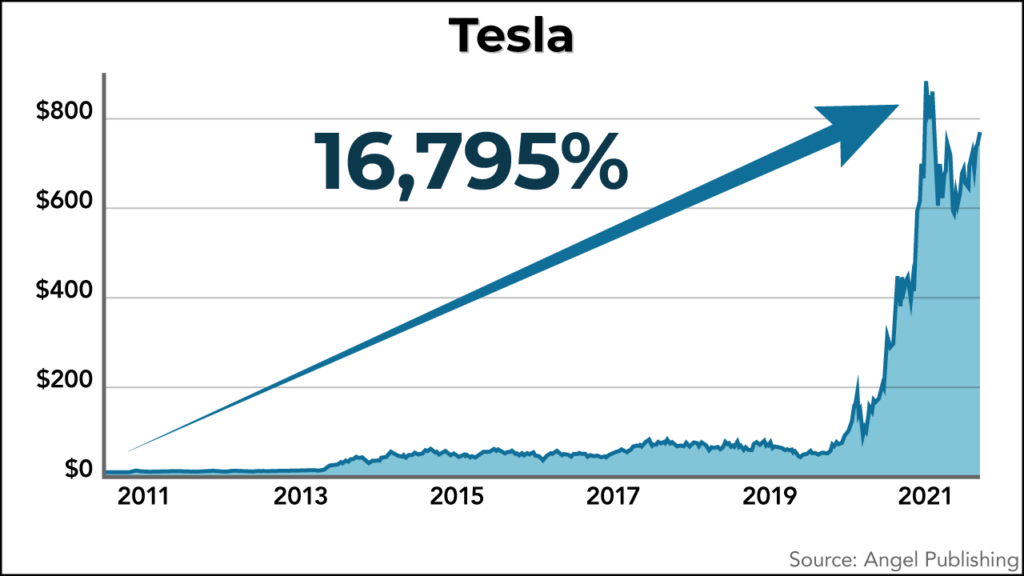 LIDAR Growth Outlook
LIDAR could eventually dominate the self-driving vehicle market, and that could put it on the path to enormous growth over the next few years.
For example, ground floor investors in Tesla, which is widely regarded as the preeminent self-driving stock, had the chance to collect gains as high as 16,795% from their investment.
At that rate, a $5,000 investment would've returned $844,750. That's an incredible return by any measure, but Keith Kohl and the Technology and Opportunity team think LIDAR could be an even bigger investment opportunity.
Kohl's research led him to discover one LIDAR stock that looks particularly promising, and he's including his in-depth research on the company with the latest Technology and Opportunity deal.
This "LIDAR King" could be the top candidate to challenge Tesla for autonomous-driving supremacy in the years ahead, but the market is still sleeping on it at the moment.
LIDAR is just one of the many investment opportunities on Kohl and his team's radar. But, it could be the most promising, and it's the featured report in this deal.
>> Join now to get the details on Kohl's Number-One LIDAR Stock here <<

What Do You Get With Technology and Opportunity?
12 Monthly issues of the

Technology and Opportunity

newsletter

Monthly portfolio updates

Weekly curated news reports

FEATURED REPORT

–

LIDAR King: The Tiny Tech Firm Destroying Tesla's Driverless Ambition

BONUS REPORT

–

Microchip Millions: How to Score Huge Gains From the Race to Secure America's Semiconductor Supply Chain

BONUS REPORT

–

The Robot Revolution: Three Stocks Poised for Massive Returns

BONUS REPORT

–

Space Billionaires: The #1 Stock to Own for 2021 and Beyond

VIP member services team

Six-month money-back guarantee
Technology and Opportunity Newsletter Review
The featured component in this subscription is the Technology and Opportunity monthly newsletter. It's your main source for all the latest research and recommendations from Kohl and his team.
Each month, you'll learn about new investment opportunities in LIDAR and other cutting-edge technologies. Oftentimes, you'll hear about new technologies well before the mainstream market catches wind.
The research team's preference for "ahead of the curve" tech could also help you take advantage of several ground-floor opportunities during your one-year subscription.
Technology and Opportunity has been so successful at spotting up-and-coming tech trends that many consider it to be the best small-cap technology newsletter around.
>> Sign up now to get in line for the next Technology and Opportunity recommendation <<
Portfolio Updates
Once Technology and Opportunity recommends a stock, they keep track of it in their model portfolio and keep subscribers updated on its progress.
Kohl and his team regularly send out briefs that fill you in on the latest happenings surrounding their recommended stocks. They'll send flash alerts anytime current events change their opinion on a stock.
Kohl's up-to-the-minute alerts give you the confidence you need to navigate the market's ups and downs like a sure-footed pro.
Thanks to the regular updates, you don't need to stress what's going on in the market. You can focus on your day because Technology and Opportunity lets you know whenever something needs your attention.
Curated News Reports
Headlines move markets, so monitoring the news is a crucial pillar in any effective trading regimen. However, if you're not naturally interested in finance, stock market news can be unbearably tedious.
Furthermore, you might not even know where to look to find the latest news on smaller companies, which typically aren't featured in the prominent news outlets most people watch regularly.
Fortunately, Technology and Opportunity subscribers have an easy out with weekly curated content covering the most important market-moving news and events.
If you think reading finance news is a chore, you'll appreciate the curated news reports. They can help you make sense of the markets with nothing more than a quick five-minute read.

Tesla's Secret Test Drive Bonus Reports:
Technology and Opportunity is throwing in several special reports with its Tesla's Secret Test Drive package. Here's what else you get when you sign up under this deal:
FEATURED SPECIAL REPORT: LIDAR King
This free investment dossier includes a detailed analysis of Kohl's number-one LIDAR stock, along with supporting research, trading instructions, and much more.
It's the featured report in Technology and Opportunity's Secret Test Drive deal, and it includes expert insights into the company and the LIDAR industry as a whole.
Kohl's LIDAR King stock could see tremendous upside if it can successfully challenge Tesla's self-driving dominance, and this report explains everything you need to know to cash in on the ride.
>> Join now to get the name of the LIDAR King <<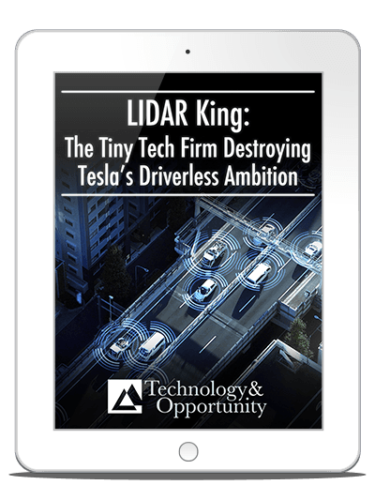 Microchip Millions
The global microchip shortage has been one of the biggest economic storylines in recent memory, and many experts believe the supply crunch will only worsen as technology advances across the globe.
Military insiders fear the US is so reliant on foreign chips that we could run into an economic catastrophe if supply chains in China or Taiwan were somehow disrupted.
Fortunately, it's not all doom and gloom. The chip shortage surely has the potential to harm some stocks, but it could also be a gold mine for certain well-positioned companies.
However, the lion's share of the growth won't come from legacy players like Intel and Qualcomm. Instead, a small group of under-the-radar tech stocks could stand to benefit the most.
Kohl has uncovered three stocks that could be in excellent positions to capitalize on the global chip shortage. He includes all three stock picks, along with detailed research on each company, in this report.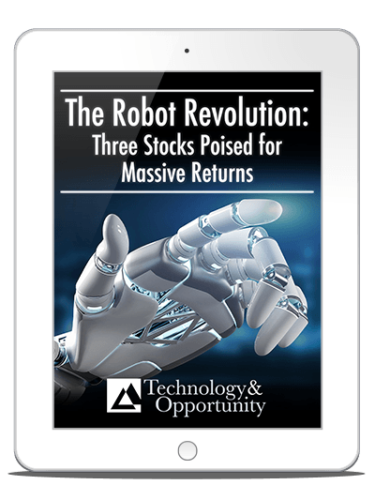 The Robot Revolution
Robotics is nothing new to tech investors, but technological improvements are making robotic technology increasingly accessible and affordable.
If these trends continue, the robotics industry could be on course for a resurgence in the years ahead. The deployment of widespread 5G networks and increasingly advanced AI could accelerate innovation in this sector even more.
Kohl has identified three promising robotics stocks that could be your ticket to cashing in on the sector, and he's assembled them all into this groundbreaking bonus report, along with in-depth research and analysis of each opportunity.
>> Get Kohl's Top-3 Robotics Stocks when you join now <<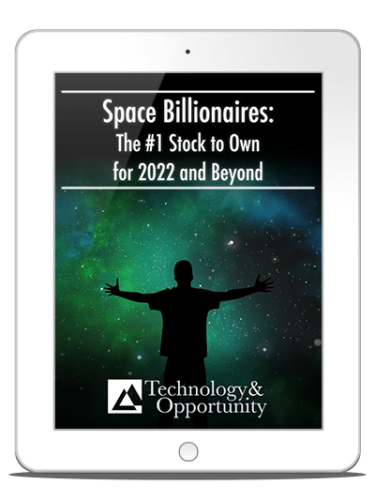 Space Billionaires
These days, America's billionaires are frequently finding themselves staring upward. Space, the final frontier, has become an obsession for many of the country's most enterprising entrepreneurs.
The year 2021 saw several instances of billionaires traveling into space, but this space race is about much more than bragging rights.
America's top entrepreneurs know that space will become significant as technology continues to advance, and whoever dominates the great void will have a tremendous leg up on the competition for a very long time.
The company that successfully masters space could see growth like the world has never seen before. The potential for this industry is both figuratively and literally limitless.
VIP Member Services
Each Technology and Opportunity subscriber has direct access to a team of dedicated support professionals to assist you with any issues you may encounter.
The support staff is standing by to address your needs from 9 a.m. to 5 p.m. Eastern, Monday through Friday. Simply pick up the phone and call them to get instant support with whatever problem you're experiencing.
It's always nice to be able to pick up the phone and get help with whatever problem you're having from a real-life human. You're in good hands with Technology and Opportunity's support team.
Money-Back Guarantee
Your Technology and Opportunity subscription is covered with one of the best money-back guarantees around.
You have six entire months to try out the service, and you can get a full money-back guarantee if you decide you're unsatisfied at any time.
That's it. No fine print. No questions asked. It's a straightforward and extensive satisfaction guarantee.
Most run-of-the-mill newsletter services offer 30 days at best, so Technology and Opportunity's policy is a substantial improvement over the status quo.
If you had any remaining reservations about trying this offer, the six-month guarantee should assuage your concerns for good.
>> Sign up now and take advantage of the six-month money-back guarantee <<
Is Technology and Opportunity Legit?
Technology and Opportunity is a legit research service that comes packed with exceptional analysis.
Keith Kohl's extensive background in investing in tech makes him a fantastic fit for the service. He has a solid track record and an uncanny ability for sussing out under-the-radar tech plays.
If you're searching for technological trends with potential, there are few better places to look.
Pros and Cons of Technology and Opportunity
Technology and Opportunity is one of the best Angel Publishing services we've seen, but nobody's perfect. Next, we'll run down the best and worst things about this service.
Pros
New research and stock recommendations every month

Experienced research team and publisher

Affordably priced

Money-back guarantee for six months

Includes detailed research on LIDAR opportunities

Bonus reports include eight additional stock picks

Focused on ahead-of-the-curve tech trends

Flash alerts and portfolio updates

Curated news briefs every week

BONUS: Free subscription to

Energy & Capital

Dedicated customer service team
Cons
No community forums or chats
>> Sound like a good fit? Get started now to save 80% <<
Technology and Opportunity Performance
Technology and Opportunity members have had the chance to reap extraordinary gains in the past. Here's a rundown of some of the service's top calls.
As you can see, this list includes some of the top-performing names of recent memory. With a track record like that, you know you're in good hands with this team leading the way.
Technology and Opportunity Reviews by Members
Finding verified Technology and Opportunity reviews in the wild online isn't an easy task. However, we were able to track down some reviews from members in Kohl's latest LIDAR presentation.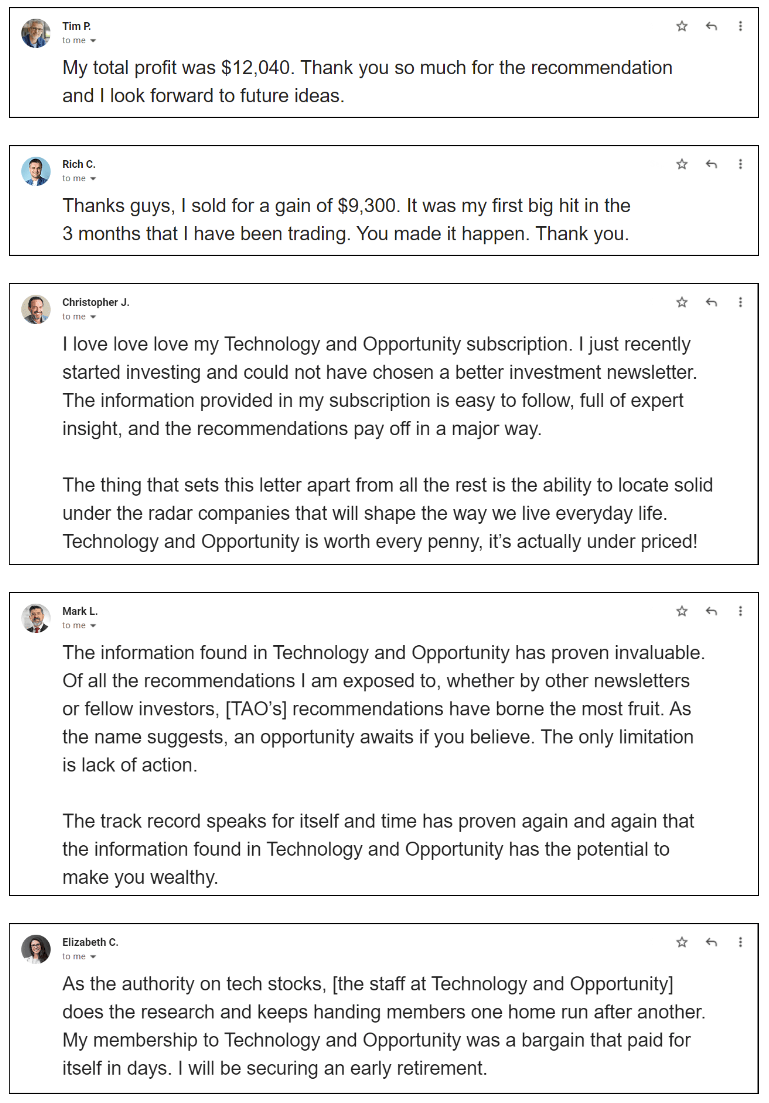 Remember, these reviews came straight from the presentation page, so take them with a grain of salt. However, they can still provide useful insights into what you can expect as a member of the service.
>> Sign up for Technology and Opportunity to join these satisfied subscribers today <<
How Much Does Technology and Opportunity Cost?
A one-year subscription to Technology and Opportunity carries a list price of $249, but our readers can access a substantial discount over the sticker price.
For a limited time, you can get started with Technology and Opportunity for as little as $49 with the LIDAR package. That price includes everything covered in this review and a year's worth of monthly newsletter updates.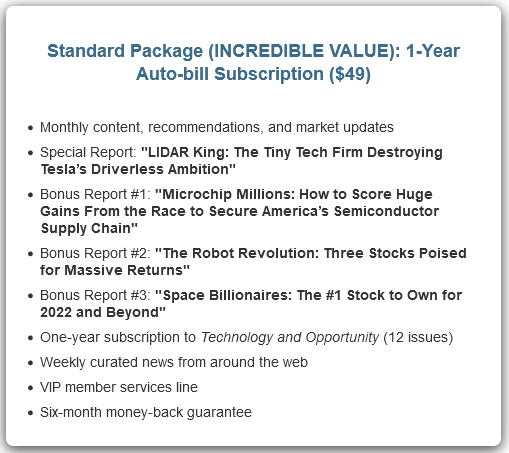 For an additional $30, you can get an even better deal. You can sign up for a two-year subscription package for just $79 for an average cost of just under $40 per year.
Alternatives to Technology and Opportunity
Technology and Opportunity is an excellent newsletter. However, there are alternatives worth considering.
Some of these services tackle different niches, which could complement Technology and Opportunity and add even more diversity to your portfolio.
Is Technology and Opportunity Worth It?
You get a lot of bang for your buck with Technology and Opportunity. A one-year subscription averages out to just over $4 per month, and it includes everything covered in this review.
You get instant access to a wealth of in-depth research and analysis from a qualified team of experts, plus month-to-month stock market guidance, curated weekly news, and much more.
This presentation's focus on the LIDAR opportunity is particularly enticing. This tech trend could see massive growth in the future, and the King of LIDAR report will introduce you to one of the top up-and-coming stocks in the category.
The additional bonus reports also include insights into other high-octane growth trends, like the billionaire space race, microchip innovation, and more.
Altogether, the bonus reports include eight additional stock picks, and you also get 12 months' worth of recommendations from the newsletter and unlimited access to the Technology and Opportunity model portfolio.
Best of all, with a respected publisher like Angel Publishing at the helm and a six-month guarantee, you don't have to worry about walking away from your purchase unsatisfied.
Technology and Opportunity's unique combination of expertise, experience, and value make it a natural fit for anyone looking for an affordable leg-up on the stock market. This service is worth every penny.
>> That's it for our Technology and Opportunity review. Sign up now for just $49 <<