Nomi Prins' newsletter is building up buzz online, and many want to know if the service lives up to the hype. Stick around because we're going to do a deep dive with our Distortion Report Review to find out.
What Is Distortion Report?
Distortion Report is a monthly newsletter that provides members with stock recommendations, a model portfolio, bonus reports, and much more.
It's led by former Goldman Sachs Executive Nomi Prins and publisher Rogue Economics.
Nomi is a PhD and best-selling author with decades of stock market experience. Her impressive resume includes stops at Bear Stearns, JPMorgan Chase, and other prominent firms.
She leverages her extensive finance knowledge to pinpoint "distortion" events. These occur when there's a disconnect between expectations and reality.
A price correction might take place when the market catches on to its mistake. And Nomi alerts members when it's possible to capitalize on these movements.
The newsletter's current focus is on "The Great Distortion, an economic disaster that could ignite a massive transfer of wealth between financial elites and everyday folks.
>> Sound like a good fit? Sign up for 75% off <<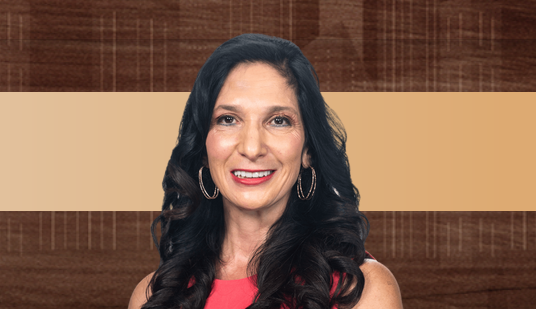 Nomi Prins Review
Nomi Prins is an excellent analyst who provides quality insights.
This former Wall Street insider is also a world-renowned investing expert and the mind behind the Distortion Report newsletter and 25 Cent Trader.
As a stock picker, she is best known for her insights into geopolitical and economic frameworks.
You may recognize her from the best-selling books she's written or her frequent appearances on CNN, CNBC, Fox, PBS, and other prominent television networks.
Nomi entered the world of finance shortly after graduating from college with a PhD in International Strategic Studies, a Master's in Statistics, and a Bachelor's in Mathematics.
She began her career as an analyst at Chase Manhattan Bank and also spent seven years at Bear Stearns as well as another two at Goldman Sachs before leaving Wall Street.
After her Wall Street career, Nomi distilled her experience and education into several best-selling books, including All the Presidents' Bankers and Collusion: How Central Bankers Rigged the World.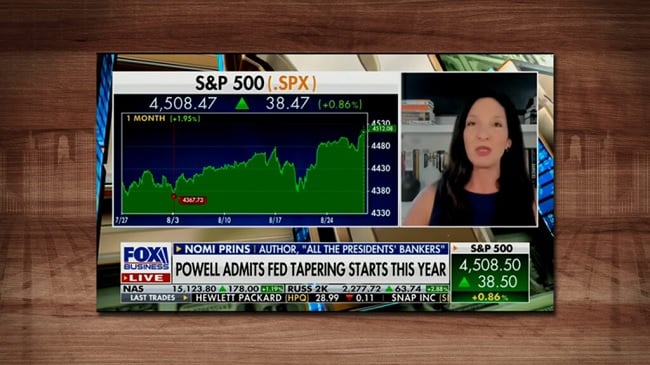 Is Nomi Prins Legit?
Nomi Prins is a legit investing analyst, and she has an impressive understanding of complex financial systems and how they interact with the global economy.
Many newsletter services focus on US markets, but Nomi has an uncanny ability to predict events that unfold on the world stage.
Arguably, she is at her best when looking at global economics and how shifting trends could impact everyday folks. And the Distortion Report is packed with these types of insights.
Subscribers can rest assured knowing her investing newsletter is a high-quality publication with a leading mind like Nomi Prins at the helm.
What Is Rogue Economics?
Rogue Economics is the research publisher behind Distortion Report and several other well-regarded research services.
According to its "about" webpage, the firm believes "financial independence is the most important step on the path to personal freedom."
Rogue Economics offers several services aimed at advancing its core mission, including Distortion Money Matrix and Rogue Portfolio.
These services are dedicated to giving people the chance to improve their market outcomes, and they've done admirable work advancing this mission so far.
The company boasts prominent experts, insightful research publications, and stellar satisfaction guarantees that leave little doubt that this firm is on the level.
>> Find out why so many trust this publisher <<
What Is the "Great Distortion?"
The "Great Distortion" is a potential $150 trillion transfer of wealth that Nomi claims could deepen the divide between everyday folks and financial institutions.
The team warns that this could spark a global economic crisis that might fundamentally reshape financial markets.
This potential wealth redistribution is strikingly similar to what we saw when Nixon dropped the gold standard, as well as with the 2008 bailouts and 2020 pandemic.
But the team says the "Great Distortion" could prove far worse — especially given the US' rapidly growing money supply.
The Fed's money printing sugar high could be in its final stages, and some experts believe an unprecedented crash could be around the corner.

In fact, intergovernmental organizations such as the World Bank and the International Monetary Fund (IMF) have lowered their global economic growth forecast for the upcoming years.
Nomi warned of an imminent crash in 2018 in her book, Collusion, when she wrote, "asset bubbles that central banks have created and fueled [are] setting the scene for a disastrous fall."
However, the game has changed since then, and she now believes the economy is headed for a much more peculiar turn of events.
This is why the most recent iteration of the Distortion Report membership is geared toward stock recommendations and analysis.
However, Nomi Prins has a new opportunity on her radar for 2023, and her latest presentation is nothing short of jaw-dropping.
Here's all the details on the latest presentation for Rogue Economics' Distortion Report.
"The Truth About the Dollar"
The government is planning to replace the U.S. dollar with a digital central bank-backed digital currency, and it could have disastrous consequences for U.S. investors.
A central bank digital currency, or CBDC, could spell the end of financial privacy as we know it and open the door to a unprecedented era of government surveillance and tyranny.
Nomi Prins highlighted the danger in her recent presentation, "The Truth About the Dollar," and her findings are startling.
Fortunately, she also has a plan that can help Americans maintain their autonomy and privacy in the face of such a powerful social tool.
Next, I'll break down Nomi's presentation in detail, so you know what you're dealing with.
A Cashless Future
Dozens of the most powerful U.S. corporations, the International Monetary Fund, the Federal Reserve, and the White House are all pushing towards one common goal…
The total elimination of cash in the U.S.
At first glance, you might think it doesn't sound like that bad of an idea. After all, credit cards have made our lives a lot easier.
However, there's a sinister side to the plan.
In her latest presentation, Nomi Prins warns her followers that the country's transition to a central bank-issued digital currency could have disastrous consequences.
It would allow the government to track every dollar you spend. The IRS would be able to see every dollar that goes in and out of your bank account.
Worse yet, a central bank digital currency, or CBDC for short, could open the door to social credit scores and other authoritarian measures.
Ultimately, the monetary system itself could become an agent of an authoritarian government, just like we've seen happening in other countries over the past few years.
Some forward-thinking analysts have been warning the public about this possibility for years, but their pleas were widely ignored. Now, the threat is at our doorsteps.
Recent legislation granted the Federal Reserve permission and funding to launch a CBDC pilot program that could be the beginning of the transition to the cashless society.
If this program advances to a full rollout, it could totally transform day-to-day life in America and result in disastrous consequences for investment assets.
Anyone who's not prepared could be in for a rude awakening.
Fortunately, veteran market-watched Nomi Prins sees the writing on the wall, and she's developed an escape plan that could help millions of Americans prepare for the Fed's CBDC.
Nomi Prins' Escape Plan
Nomi says there's only one way to beat the CBDC, and you need to take action ASAP in order for it to be effective.
Her advice: "become your own bank."
Of course, she doesn't mean literally going out and drafting a bank charter. Instead, she's recommending all Americans consider buying a hard asset that you could hold privately, outside the grasp of the legacy banking system.
She doesn't name the asset in her promo, so you'll have to read her research to get all the info. Furthermore, it's a very volatile asset, so you need to approach it the right way to be effective.
According to Prins, this asset could effectively preserve your wealth if you use it the right way. However, you could be taking on huge risks if you don't approach it correctly.
Prins says this asset DOES NOT involve silver, gold, land, or any other assets that are widely perceived as "safe," but it's simple to buy and hold
She goes on to say that the asset is not controlled by any central bank or country, so its almost completely insulated from bureaucratic manipulation.
Nomi Prins wrote a comprehensive briefing on this game-changing asset called The Escape Plan, and it's only available to members of her Distortion Report service.
For a limited time, you can get The Escape Plan and tons of additional research that can help you prepare for The Great Reset if you sign up for the Distortion Report.
Here's what you get:
Distortion Report Review: What's Included with "The Last Dollar" Deal?
Rogue Economics' current deal for Distortion Report is loaded with research and other bonuses.
Read on to find out everything on offer.
One Year of Nomi Prins' Distortion Report Newsletter
Nomi Prins' Distortion Report newsletter is the centerpiece of this research package.
Every issue includes a new investment idea. These recommendations zero-in on emerging opportunities and global economic reactions, like the digital dollar.
Each stock recommendation also includes tons of supporting research, in-depth analysis, and much more.
You'll get a full year of the monthly newsletter when you join now, so you'll have tons of ideas to explore once you work through the special reports and bonus materials.
Prins' insights will help you expand your investment knowledge, and her recommendations have the potential to lead you to several winners throughout your 12-month subscription.
Model Portfolio
The Distortion Report model portfolio showcases the service's active recommendations along with their name, ticker, price action, and more.
Whenever the team picks a new stock, it gets added to the portfolio, so you can easily check in on its progress.
It includes all active recommendations, and you get unlimited access to the entire lineup as soon as you join.
Updates and Alerts
Nomi Prins doesn't leave you hanging once she highlights a promising stock. Another core feature of the service is its updates and alerts.
The stock market moves quickly, and the editorial team tracks each recommendation's progress closely.
When something needs your attention, you'll receive an alert about the change in circumstances, along with a recommended course of action for responding to the news.
Alerts when it's time to buy, sell, modify a position, and more, so you can respond quickly without constantly having to monitor the market.
Distortion Report updates save you time and provide some much-needed peace of mind.
You can go about your day without worrying about the market because Nomi lets you know when something big is going down.
>> Access these benefits and more <<
Bonus Research Reports
The new package for Rogue Economics' Distortion Report includes tons of valuable bonuses.
Each of these special reports includes recommendations and research that could help you navigate today's uncertain market.
Here's what you get.
The Escape Plan: How to Become Your Own Banker with the World's Hardest Asset
The featured report in The Last Dollar bundle is The Escape Plan. This jam-packed briefing shows you how to escape the banking system before the digital dollar drops.
In it, you'll learn how to "become your own bank" with an often-overlooked asset that could shield your wealth from the disastrous consequences of the digital dollar.
I got a chance to take a look at this report as part of my research for this Distortion Report review, and it was truly eye-opening.
It includes a comprehensive guide to the digital dollar, its potential consequences, and a step-by-step game plan for coming out of the Great Reset on top.
Escape Plan isn't some cheap gimmick. This is a legitimate game plan that will introduce you to a game-changing asset that could save your nest egg in the coming years.
I was nothing short of impressed after reading this report. Nomi is the real deal, and you're sure to gain some valuable insights from reading her research.
The #1 Gold Stock for 2023 and Beyond…
Gold has been a popular inflation hedge for hundreds of years, and the advent of a digital dollar could further skyrocket the market's demand for this precious metal.
In The #1 Gold Stock for 2023 and Beyond, Nomi Prins introduces you to her top stock picks in the gold industry.
Time and time again, history has shown us that investors flock to gold during times of systemic uncertainty, such as in the 70s when Nixon took the USD off the gold standard.
Today, we could be heading into a similar trend. Central banks across the world are already scrambling to add to their gold holdings, and the digital dollar could add more fuel to the fire.
Nomi says, "That's why today – right now – is the best time in history to invest in the world's favorite precious metals."
After reviewing this report, I found that Prins makes a compelling case for a coming gold boom. If she's right, this report could be the most valuable part of the package.
The #1 Gold Stock for 2023 and Beyond adds significant value to the Last Dollar deal, and it's an excellent read that could lead you to several promising opportunities.
The Unprintable Portfolio: 3 Profit Opportunities in the Fed's Next Major Distortion
Last but not least, we have the third and final bonus report in this bundle, The Unprintable Portfolio.
This special report features a mini-portfolio of three stocks that could soar as a result of the Fed's digital dollar plan.
She doesn't reveal a lot of details on the stocks in her presentation, but the report is jam-packed with Nomi's high quality research and analysis.
Inside, you'll find the name and ticker symbol for each featured stock, along with a compelling case for why a digital currency could send them skyrocketing.
The Unprintable Portfolio is loaded with insightful fundamental analysis, and it adds yet another wrinkle of value to this deal.
60-Day Money-Back Guarantee
Nomi Prins stands by her work with an impressive 60-day satisfaction guarantee.
You have 60 days from your purchase date to "test drive" Distortion Report and the included bonus resources. And if you're not satisfied for any reason, you can get a full refund.
Simply contact the customer service team within 60 days and request your refund, and you'll be fully reimbursed for the price of your subscription, no questions asked.
If you have any remaining reservations, the refund policy should dispel them.
>> Access Nomi's 60-day guarantee <<
Distortion Report Review: Is the Service Legit?
The Distortion Report newsletter is a legit research package that's stacked with an impressive array of market research and stock recommendations.
It offers a genuine look at "The Last Dollar" and provides valuable insights that could help bridge the gap between the real economy and manipulated markets.
The newsletter is great, but where the service really shines is its exclusive bonus reports.
The team lays out a strong case for the stocks featured, and the featured research is extremely insightful and valuable.
Distortion Report Review: Pros and Cons
Distortion Report looks like a great service, but there are a few cons to consider.
Pros
Led by legendary financial analyst Nomi Prins

Great price with 75% discount

Reputable publisher

60-day satisfaction guarantee

Includes three bonus briefings featuring several additional stock picks

Monthly recommendations, model portfolio, updates, and alerts.
Cons
No community chat or forum

Recommendations don't include options, futures, or shorts
How Much Does the Service Cost?
A one-year subscription to Distortion Report sells on Rogue Economics' website for $199. However, the latest deal bumps the price tag down to $49 for the first year.
This shakes out to about a 75% percent discount.
At that rate, your average cost comes out to just over $4 per month. And you still get everything covered in this review, including all three bonus reports and the 60-day guarantee.
As mentioned, this is an introductory offer for the first year. The subscription price is $129 upon renewal, which adds up to a 37% discount.
While it would be ideal for the initial discount to carry over to the next year, 37% off is still a solid deal.
Distortion Report Review: Is It Worth It?
Distortion Report is an excellent newsletter, and it's a great value at just $49 for an annual membership (about 13 cents a day).
Plus, it's the only service we've seen that covers distortion opportunities in detail.
Dr. Nomi Prins' stock picks could prove profitable if events unfold as expected. Her professional and academic credentials are stellar, and she's proven herself to be a keen market observer through several best-selling books.
The current deal reduces your subscription cost by a whopping 75%, and it includes several bonus reports. Top it all off with a 60-day guarantee, and you've got one heck of a value.
Nomi Prins and Distortion Report look like a winning combination, and we can say confidently that this deal is definitely worth it, especially at such a low price.