Chris MacIntosh has built a name for himself by spotting asymmetric trades with excellent upside potential. But does his investment research company keep up the tradition? Read my Capitalist Exploits review for the full scoop.
Capitalist Exploits Review: Overview
Capitalist Exploits is an investment service that provides stock recommendations, trade alerts, educational resources, a monthly portfolio, and much more.
It's led by expert trader and analyst Chris Macintosh.
Two of its most popular services include:
The Insider Newsletter

Insider
There's also a free newsletter, Our World This Week. However, I'm going to focus on CapEx's paid services.
Our World this Week is great. But you won't get the same level of investment analysis offered by the premium subscriptions.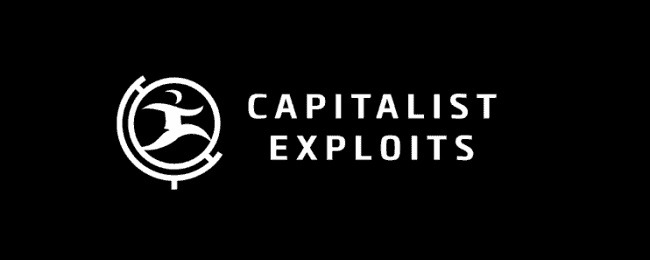 What sets this company apart from many competitors I've seen is its focus on asymmetric opportunities in global sectors.
It's a clever approach and a big departure from services focusing on a few key players for a shot at returns.
This is also great news for more risk-averse folks looking for a chance at solid returns.
Something to consider is that the analysis doesn't pull punches (political or otherwise).
I've seen several reviews praise analysts for their unfiltered straight talk, so this looks like a non-issue for many subscribers.
>> Sound like a good fit? Sign up for $1 TODAY <<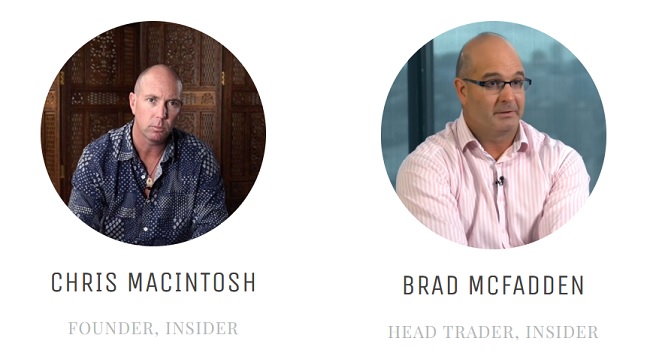 Capitalist Exploits Review: The Team
The Capitalist Exploits team is helmed by a small-knit group of successful former hedge fund managers and professional money managers.
Core members include:
Chris Macintosh

previously worked at Invesco Asset Management, Lehman Brothers, JPMChase, & Robert Flemings and has overseen the deployment of over $30m into Venture Capital opportunities.

Brad McFadden

has extensive experience managing high-net-worth funds at Henry Ansbacher and is particularly known for his work within a proprietary trading book for Rand Merchant Bank.
Chris and Brad's research quality is top-notch. And they bring a lot to the table, including some serious investment networks established during their financial careers.
They've used these connections to get access to exclusive insights from experts within their investing niche.
Even better, their network isn't just limited to the US.
They also have the scoop on foreign markets.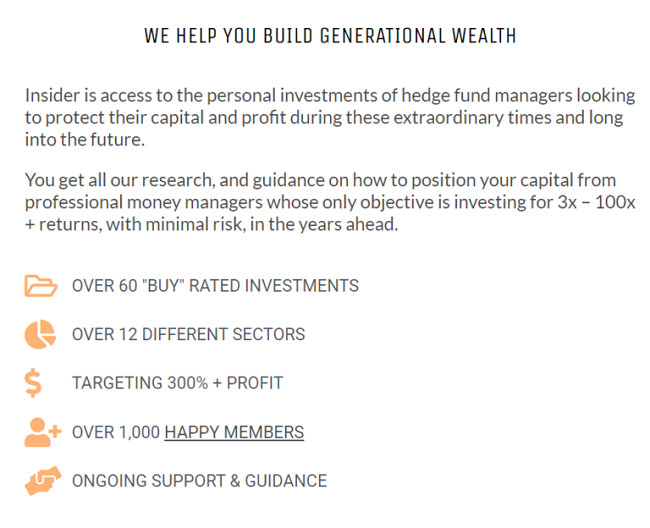 Capitalist Exploits Review: Investment Strategy
Capitalist Exploits' strategy focuses on asymmetric trade opportunities and sectors that appear to be on the "cusp of a bull market." The team also targets the potential for at least a 300% return.
They zero in on sectors because they have the potential to be much more stable and predictable than individual companies.
This could also spread risk.
Capitalist Exploits doesn't leave any stone unturned in its recommendations, but there are some investments it's very critical of.
What's off the menu:
Pot stocks

Startups

Growth stocks

Stocks listed on the S&P
The team wants members to have the chance to make the most of their dollars. This is why they avoid speculative investments or stocks that could be positioned to only see small growth.
What's on the menu:
Mining & rare earth

Shipping

Energy

Agriculture
Once you get into the team's research material, it becomes crystal clear why they prefer these sectors over some of the more conventional stock picks you might find online.
And the variety here could be a great basis to build a diversified portfolio around.
Now that you know more about the strategy, let's take a look at the mind behind the service.
>> Tap into the team's latest recommendations <<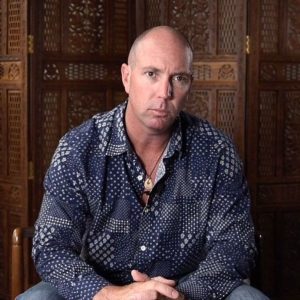 Chris MacIntosh Review
Chris MacIntosh is a great stock picker who delivers quality investment analysis. Many know him for his expertise in asymmetric trading.
His stock recommendations draw from a deep well of knowledge he cultivated during his time overseeing the deployment of $30 million of Venture Capital opportunities.
In 2011, he founded Capitalist Exploits to give folks a fighting chance in the financial markets. The Insider Newsletter and Insider can cue you into stocks with explosive growth potential.
Originally from South Africa, Chris MacIntosh made his way to New Zealand, London, and New York, working in investment banking with high-net-worth clients.
Roughly 15 years ago, his focus shifted to trading his capital in markets most folks know little about worldwide.
Despite his success, he comes across as a humble investing guru and is always willing to share stories of his past investments and failures.

The Insider Newsletter Review
The Insider Newsletter is an excellent service that's packed with valuable investment analysis, and I really appreciate how much info is penned into each issue.
It was originally called Insider Weekly.
The newsletter offers the team's most recent research on the global financial markets.
Each issue explores various sectors in exhaustive detail. In fact, many issues range between 25 and 45 pages in length. And every newsletter contains approximately five trade ideas per issue.
The writing is tight, and the team keeps the momentum going with a steady stream of humor and commentary. So despite the page length, I never felt bogged down in the details.
Capitalist Exploits subscribers can also access past issues, which were a blast to read through.
All in all, I enjoyed reading The Insider Newsletter.
I'm very impressed with how the team manages the balancing act of being painstakingly informative and humorous at the same time.
Deep Value Stock Tips
Chris MacIntosh and his team research deep-value stocks that could be trading well below their conservative net worth assessment.
They report on these trades to members for long-term investment opportunities.
Global Macro Commentary
The team studies how large-scale global events regarding national economies and international relations could affect investments.
Investment ideas based on these events are passed on to members via commentary.
Bonus Content
Other perks that come with the newsletter include videos as well as bits and pieces of content that take subscribers through the Capitalist Exploits investment process.
This includes information on how the team picks stocks, screens stocks, and their thought process behind investing.
>> Click HERE for the latest newsletter issue <<

Capitalist Exploits Insider Review
Capitalist Exploits Insider is a great research package, and it's a substantial upgrade to The Insider Newsletter.
If you want to dig into every bit of stock market insight that the team has to offer, this is your go-to.
The service comes with a bigger price tag.
But it's well worth it, in my opinion.
Also, Chris MacIntosh and the team invest their own money into every idea they recommend.
In other words, they literally put their money where their mouth is, which sends a strong signal about their confidence in the ideas they share.
Trade Alerts
The Capitalist Exploits Insider trading service periodically sends out email and text alerts on stocks that have piqued an analyst's interest.
These trade alerts also share how to execute those trades and include entry and exit positions.
Community Forum
This forum allows CapEx Insider members from around the world to communicate via a private chat room.
The community is a great place to chat, swap insights, and network with like-minded individuals.
Asymmetric trades can be difficult to scout for on your own, which makes having a knowledgeable community all the more important.
You are free to discuss trades and help each other out with investment strategies and navigating the financial markets.
It's a private forum with members-only access, so you'll need to sign up to tap into these insights.
Live Q&A Sessions
Ask all your investing questions to professional money managers, who answer them live in a monthly webinar setting.
Questions can be either about Capitalist Exploits Insider's trade ideas or investments outside your subscription.
Educational Resources
The team does not leave you guessing on how to trade.
They teach members how to identify and execute on asymmetric risk/reward investments.
Additionally, this service provides everything from how-to guides and reports, with over 300 videos available in the insights database.
Access to a Guru
You can reach out directly to Chris MacIntosh and other staff members if you need help.
This is a nice change of pace, as a lot of investment research services send you on your way to figure it out alone after collecting payment.
Portfolio
Insider members have direct access to the Capitalist Exploits portfolio.
It includes stocks from a range of sectors (about 12 at any given time).
The team's goal is to find opportunities that could provide the opportunity for up to 300 % returns.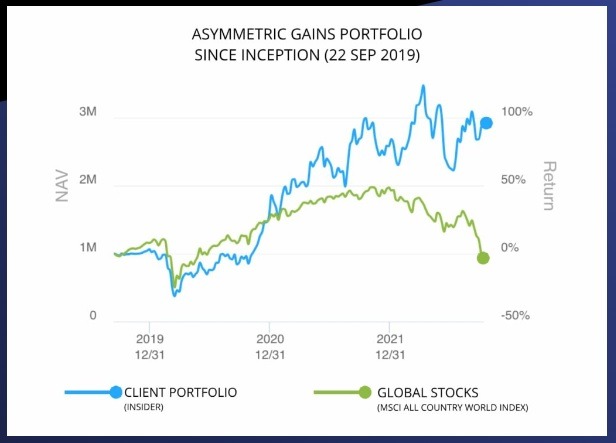 Focus on Sectors, Not Stocks
Unlike most research reports, the Capitalist Exploits Insider focuses primarily on sectors, rather than specific stocks.
Its industry-wide focus gives you a bird's-eye view of the market, so you can obtain a deeper understanding of the macro-scale factors influencing a particular business space.
Taking a broad perspective on the market will help you identify trends more effectively, so you can spot more growth opportunities and take advantage of them before the market catches on. Regularly reading these reports will give you a better understanding of the macro environment a company operates in.
This can be incredibly helpful if you do decide to delve deeply into a single company in the future.
Network
You'll also get the chance to network with other subscribers.
If you're new to the market, you can learn a lot from talking to more experienced investors. Fortunately, the Insider community is loaded with trading veterans.
The Capitalist Exploits Insider network is a tremendous resource, especially for beginners. Connecting with other members could greatly improve trading skills and chances of success.
Thoughtful Capital Allocation
Getting insights into which tickers are worth checking out is only half the battle. Knowing how to invest your money is just as important a part of your strategy.
The crew at Capitalist Exploits doesn't just leave you out to dry; they show you exactly how much to drop in each security. After all, putting too much or too little into an asset can mean missing out on big gains or falling into devastating losses.
Figuring out how to balance your risk vs. reward is often learned the hard way. Here, you get expert feedback from gurus with years of experience.
Performance
Capitalist Exploits has a solid track record of recommending winning investments.
Its three biggest winners (publicly disclosed) are:
Ceres Power (CWR) 242%

Powercell Sweden (PCELL) 261%

Gran Columbia (GCM) 313%
It's picks like these that have earned the team such a strong reputation in the investing space.
While these results are not typical, they could be a good indication that Chris has the skills to pinpoint profitable opportunities.
Capitalist Exploits Review: Pros and Cons
The Capitalist Exploits newsletter and premium service have a lot to offer. But there are some downsides.
Pros
Asymmetric opportunities that focus on sectors over stocks

Led by ex-hedge-fund and money managers with a solid track record

Highly rated investment service

Gives an extensive investment education

Targets opportunities for 300% returns
Cons
Insider

is on the pricey side

Political commentary could turn some away
Capitalist Exploits Reviews
Capitalist Exploits has earned an exceptional 4.9/5 rating on Trustpilot.
Also, out of over 380 reviews, a whopping 93% of users rate the service with an "Excellent" score.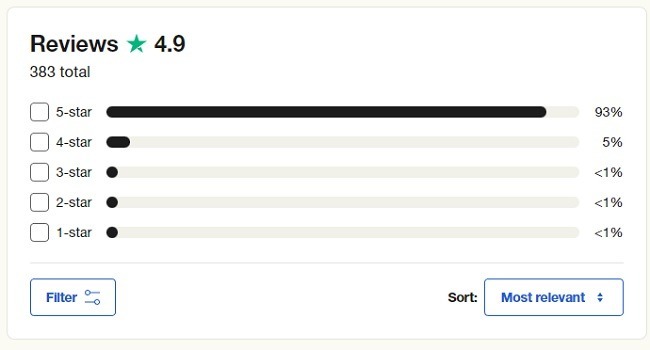 It's rare for services (in any industry) to reach a near-perfect score on an unbiased 3rd-party rating site.
However, this is a different breed of analyst.
Let's take a look at some testimonials. The first on our list is a testimonial for The Insider Newsletter, with a 5/5 rating.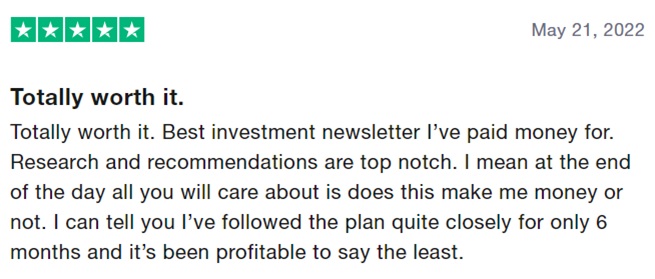 Here's a very positive snippet written specifically about Insider: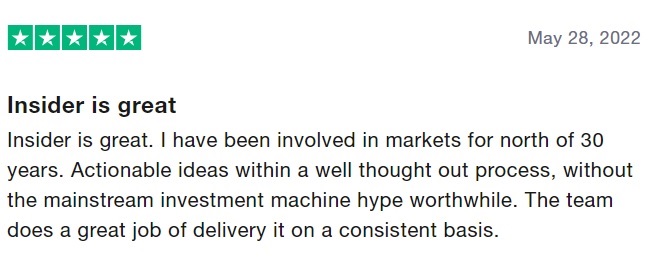 There's no shortage of praise for either The Insider Newsletter or Insider, and most Trustpilot users seem very satisfied with the quality of analysis on offer.
Given MacIntosh's calculated asymmetric investment strategy, it's no surprise that his service has earned such a positive reception.
Capitalist Exploits Review: Is the Service Right for Me?
Capitalist Exploits is best-suited for folks in search of a risk-averse investment strategy with strong upside potential.
No investment is free of risk, but the team carefully vets each trade idea.
Plus, as mentioned above, there are some stocks filtered out of the strategy, as the inherent risks of certain industries are too high.
The team's insights are also great for portfolios with an appetite for foreign stocks. It's not an exaggeration to say that these analysts will chase opportunities down to the ends of the earth.
Capitalist Exploits doesn't just deal in foreign stocks. But it's important to know that they may be on the menu from time to time.
>> Sound like a match? Click HERE for your $1 trial <<
Capitalist Exploits Review: Do I Need To Use A Broker?
When you're ready to dive in, you'll need to find a broker to do your trades. Capitalist Exploits is not a broker, nor will they make any of your trades for you.
If you're new to the investing scene, there's no need to worry. Several apps have popped up in recent years that let you buy and sell with ease.
A few of our favorite options are Robinhood and Webull. Each one is commission-free, so you can move assets around without running up a tab.
Robinhood is more geared toward folks new to the game, with an easy-to-understand interface and clear-cut tools. Webull has a more comprehensive toolkit better for people more familiar with trading.
Capitalist Exploits Review: How Much Does the Service Cost?
Capitalist Exploits The Insider Newsletter has a $1 one-month trial that costs $35 per month after the trial period ends.
On the other hand, CapEx Insider retails for $2,499 a year.
The upgraded service is on the pricey end. But premium research often costs a premium.
Given everything on offer, both of these are exceptional deals.
You can access The Insider Newsletter's insights for pocket change, while the more expensive Insider is competitively priced as an advanced research service.
Refund Policy
Capitalist Exploits Insider has a 30-day money-back guarantee that lets you test-drive the service for an entire month to see if it's right for you.
If it doesn't live up to your expectations, you can get a no-questions-asked refund.
Currently, The Insider Newsletter does not have a money-back guarantee. Considering that you can sign up for just 1 dollar, I think this is more than fair.
Given the Insider's price tag, I really appreciate that it offers a 30-day free trial.
In my experience, usually, the cheaper option gets a money-back guarantee.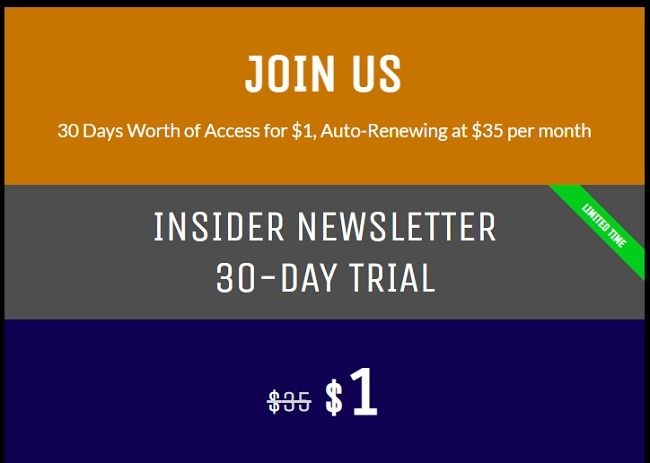 Capitalist Exploits Review: Is It Worth It?
Capitalist Exploits is a great service that provides quality research. It gives many competitors a run for their money.
I'm a big fan of the team's investment analysis.
If you're on the fence, you can sign up for the newsletter for just one buck for the first month.
Something I really appreciate is that the commentary doesn't get in the way of the analysis. It keeps things fresh and helps you move from one point to the next.
Also, Chris MacIntosh and his team clearly know their way around the markets, and there's no shortage of stellar reviews testifying to this.
The Insider Newsletter, in particular, has made its mark in the financial world as a sophisticated investment newsletter with exceptional value.
Capitalist Exploits Review – Conclusion: Anyone in the market for a solid stock-picking service should keep Capitalist Exploits on their radar — especially considering the $1 entry fee for the newsletter and the Insider's premium research.
>> That's it for my review. Sign up TODAY for $1 <<