There's no doubt that the United States is entering shaky ground with out-of-control inflation and gas prices. Louis Navellier's big prediction sees the opportunity for significant earnings amidst the turmoil. Read on to learn more about the oil shock and how you could make the most of trying times.
Louis Navellier has made many great predictions over the years, but the latest may be one for the record books. The investment analyst anticipates a huge change brewing in the energy industry that could spell huge gains for portfolios.
The United States could be on the precipice of an oil boom like none the country has ever seen. Those acting quickly enough have the opportunity to capitalize on investment opportunities before the market explodes with new growth.
We're going to break down everything you need to know about this market prediction. But first, who is Louis Navellier, and should you take his insights seriously?
Louis Navellier is one of the top investors of growth stocks on Wall Street, having nearly 40 years of experience to back that up. His ability to predict top stocks has earned him top billing when it comes to building successful portfolios.
He sits in that lucrative bracket with the other one percenters, making him one of the wealthiest people in the world.
During his investing career, Navellier has developed tools to uncover Wall Street's inconsistencies and help individuals overcome the biggest market hurdles through less risk than other methods.
Navellier shares his knowledge of breakthrough stocks through the popular service Growth Investor, the flagship of his many financial newsletters.
Navellier is a regular on CNBC and Fox Business News, where he shares his insights with the masses. You'll frequently see him quoted by The Wall Street Journal, Marketwatch, and Bloomberg, among others. The New York Times once called him "an icon among growth stock investors."
While helming his newsletter service, Louis also commands a team of over 50 professional analysts that maintain over $5 billion in mutual funds and institutional accounts.
>> Access Navellier's latest stock picks <<

What Is Growth Investor?
Growth Investor is the newsletter tens of thousands of subscribers turn to when looking for the latest stock market information.
Each issue provides the newest growth stocks to invest in and details surrounding the choice. Subscribers will also have access to stock ratings and a model portfolio among other valuable bits of market data.
These targeted growth stocks tend to come from mid to large-cap companies with a stable foundation. Navellier's overall strategy tends to stay on the conservative side, zeroing in on revenue growth and the potential for massive earnings.
Until recently, Louis Navellier has focused his attention on the technology sector. After all, the man got his start predicting the successful Microsoft, Apple, and others would have well before they were household names.
In the last few months, Navellier's gaze has shifted to the events surrounding oil companies and the impact of rising barrel prices.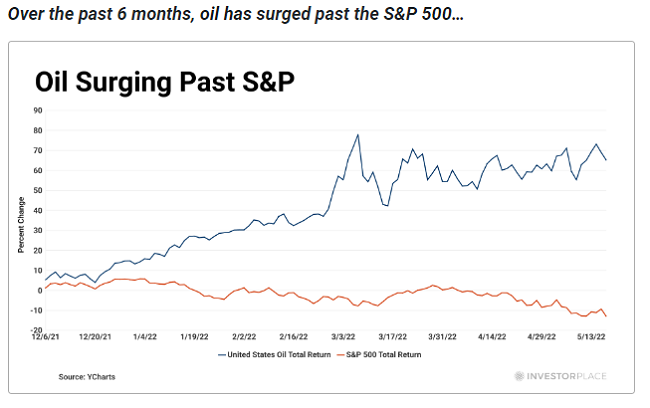 Oil has been a non-player on the stock market for several years. But an economic shift has placed the commodity firmly back in the spotlight, and oil has blown past the decaying S&P 500, DOW, and NASDAQ returns by a large margin. It's even leaving a struggling Bitcoin in the dust.
What makes the current situation even more interesting is that Louis Navellier believes the best is yet to come. Several factors are pushing the value of oil to new heights. He warns that what's coming will surpass both the oil boom of the 1970s and the mid-2000s.
Navellier is just one of many predicting that oil prices could climb above the $200 mark per barrel in the very near future. Unfortunately, most people are simply not prepared for what's about to come.
Contrary to popular belief, black gold is still king — and Navellier estimates it will stay that way for several years to come.
Oil Catalysts
In his research, Navellier associates three crucial catalysts driving this bull market.
Catalyst #1 – The ESG Delusion
The ESG (environmental, social, and governance) movement is pushing companies to limit involvement with fossil fuels while rewarding greener solutions. The logic behind such a shift appears solid, as sustainable energy sources can clean up the environment and create a better future.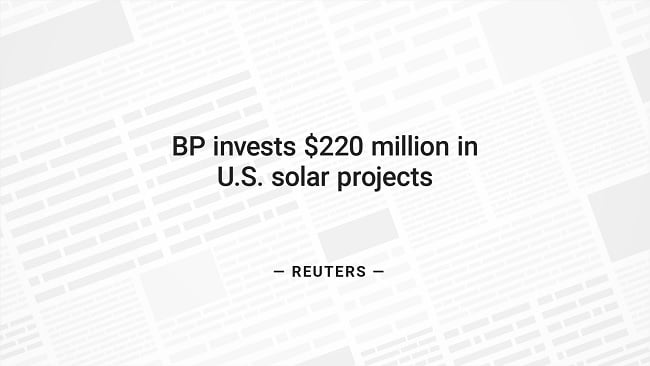 However, America's largest industries are still wholly reliant on oil. As the big energy companies look to cleaner solutions, they aren't spending money on the oil needed to maintain our infrastructure.
Such thinking has led to a major oil shortage, and it may take years to get back on track.
Catalyst #2 – America Is Finally "Getting Out of Jail"
The entire country has been cooped up for the last few years as the Covid pandemic swept through the world. Many people have put Covid fears to rest, as evidenced by considerable increases in air and car travel since the beginning of 2022.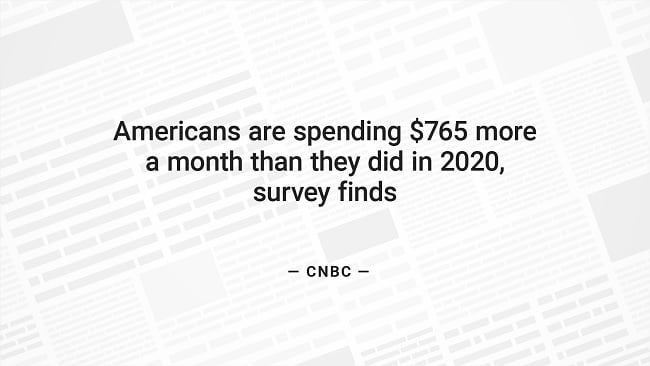 Both aviation and the auto industry rely heavily on oil. Gas prices typically spike in the summer, but Americans are getting hit harder than ever this year as costs reach new heights. All this oil demand is causing quite a stir.
Catalyst #3 – The New American Oil Age
If those changes weren't enough, the invasion of Ukraine earlier this year caused sanctions on Russia's oil supply. The Western world has had to look elsewhere for oil, and Louis Navellier believes many powers will turn to domestic production once again.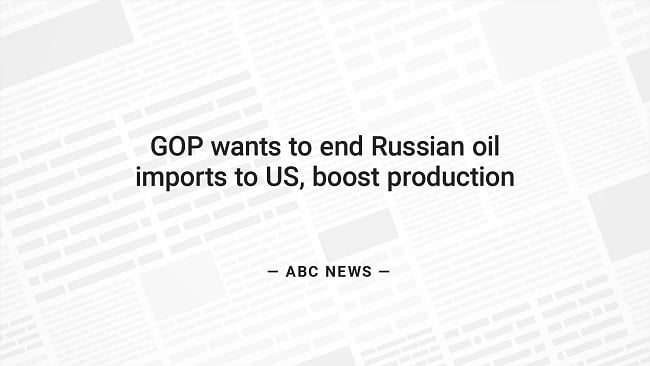 Such a change could revitalize many beaten-down American businesses. There might even be an opportunity for European nations to turn to US supply for their own needs.
Sensing the market urgency, Louis Navellier doesn't even hide his top oil pick, listing the company name right in the Oil Shock report. Navellier predicts Devon Energy (Ticker: DVN) is the number one rising star in the current bull market.
>> Check out Louis Navellier's market predictions <<
What's Included with Growth Investor?
There's a ton of content jam-packed into a subscription to Growth Investor. Check out everything you'll receive below:
Twelve months of Louis Navellier's stock picks

Model portfolio

Unlimited Access to Our Entire Archive of Reports

Urgent weekly updates

10 Stocks to Sell in the New American Age

3 Income Opportunities for the New American Age

The Best Gold Play for the New American Age

5 Stocks for the New Oil Age

Customer support

Money-back guarantee
Signing up for this exciting bundle unlocks 12 issues of the Louis Navellier flagship newsletter that will hit your inbox every month. These financial newsletters reach over 72,000 people around the world and have to date contained 173 winning stocks surpassing 1,000% gains.
Each publication covers the latest market happenings and provides Louis Navellier's latest big predictions. Within its pages, you'll receive at least one investment opportunity you can act on immediately.
Model Portfolio
Louis Navellier keeps all his current stock recommendations in a model portfolio that members can access whenever they wish. Accessing the portfolio reveals a breakdown of each stock, Navellier's entry points, suggested sell times, and why it's a good buy.
Subscribers can use this information while in pursuit of gains like those Louis Navellier has seen in more than three decades of finding great stocks.
Unlimited Access to an Entire Archive of Reports
When you become a Growth Investor member, you'll gain access to every report the group has published. These reports contain valuable information across nearly every industry that investors can use when building successful portfolios.
Louis Navellier and his team add new reports to the library throughout the year at no additional cost.
Urgent Weekly Updates
In an ever-changing financial market, it's crucial to stay apprised of moves that can significantly impact your portfolio. Alongside your own research, Louis Navellier sends out weekly updates every Friday with happenings he projects could shake up Wall Street.
Updates include any event taking place over the last week that Navellier associates with shifts in where to invest.
This gives readers a seemingly unfair advantage of having the latest breakthroughs at their fingertips without having to spend exorbitant amounts of time catching up on the news.
Not only do these updates contain urgent actionable items, but Louis Navellier also explains how changes could affect your investments in the days ahead.
>> Access these fantastic features and more<<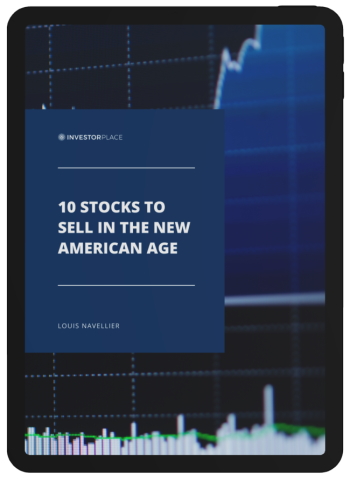 10 Stocks to Sell in the New American Age
The first of Louis Navellier's reports, 10 Stocks to Sell in the New American Age, focuses on a handful of stocks you need to sell immediately. These seemingly valuable investments may only drag your portfolio down as inflation continues to rise.
Navellier identifies these individual stocks through a proprietary system he's developed from years of trading on the stock market. This system caught the Enron disaster of 2000 when other analysts were still signaling to buy.
As America heads into a new chapter, this guide will keep you from being left in the dust.
3 Income Opportunities for the New American Age
After jettisoning the dead weight, other income opportunities must fill the void. 3 Income Opportunities for the New American Age showcases investment opportunities for anyone looking to develop stable income streams unaffected by economic changes in the days ahead.
Louis Navellier anticipates that these three possibilities could rise to the challenge of inflation and come out the other side stronger than ever. In fact, Navellier predicts each could see more growth than CDs or even high-yield bonds.
Retirees or anyone relying on investing to cover regular expenses may want to get on board as soon as possible. One opportunity has already seen profits in excess of 733%.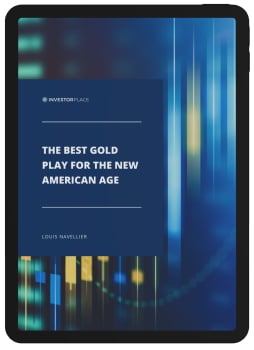 The Best Gold Play for the New American Age
In this report, Louis Navellier explains the need to move at least a portion of your money into stable assets like gold and silver. These precious metals historically only grow in value, and times of inflation push prices up that much more.
Alongside physical commodities, it might be wise to buy into companies leveraged in gold to maximize profitability. While not all companies showcase breakthrough stocks, Navellier anticipates one particular stock could be about to take off. You'll need to pick up this guide to find out what it is.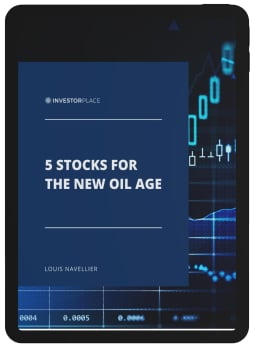 5 Stocks for the New Oil Age
Also included is a brand new special report called 5 Stocks for the New Oil Age. With oil prices running rampant, this guide reveals the name of five stocks Louis Navellier predicts could profit immensely from the oil bull market just ahead.
>> Dive into Louis Navellier's Research Reports <<
Money-Back Guarantee
Like most professional analysts, Navellier understands that his trading style won't resonate with everyone.
Because he believes in a risk-free approach, Louis offers a 100% money-back guarantee for those few people not satisfied at any point during the first year — no questions asked.
A simple phone call to one of Growth Investor's customer service members will halt the subscription process and put every penny you've spent on the bundle back in your hands.
To sweeten the pot further, you can keep any investment newsletters or reports you've received to that point.
Is Growth Investor Legit?
Louis Navellier has developed an impressive track record since starting his time on Wall Street more than three decades ago.
He's reached one percenter status, making a fortune by using the market to identify trends and predict breakthrough stocks. He recommended both Apple and Microsoft way back in the late 80s when share prices were around one dollar.
These historic picks are just the tip of the iceberg of the success Louis Navellier has had. For eight years straight, he predicted the S&P 500's top stock.
Over the years, Navellier has used his big predictions to develop a system for finding great stocks that he now passes along to others through his popular newsletter.
Navellier launched Growth Investor in 1998 and has managed to beat the S&P margin by a margin of 3 to 1 over the past 17 years. The newsletter has survived countless market ups and downs, building a large user base in the process.
>> Join Growth Investor Today <<
Growth Investor Pros and Cons
Growth Investor brings a lot to the table, but the package isn't without its flaws. Below are the pros and cons of the service.
Pros
12 issues of the popular

Growth Investor

newsletter

Unobstructed access to the site's entire archive of reports

Special reports indicating what stocks to buy and sell immediately

A new special report covering five essential stocks for the new oil era

Urgent updates every Friday with the latest happenings in the economic and financial markets

Louis Navellier's model portfolio with up-to-date predictions

Well-priced package

12-month money-back guarantee
Cons
Information rarely targets small caps

Newsletter does not touch on shorts, options, or futures

No way to interact with other traders
How Much Does Growth Investor Cost?
The Growth Investor newsletter alone normally costs $199 for a year's worth of issues. However, Louis Navellier and his team want to help people become the next wave of winners through this exclusive bundle.
Right now, you can get your hands on the 12 issues of the newsletter and four special reports for just $49.
While your membership is active, you'll have full access to Louis Navellier's report archive and frequent market updates.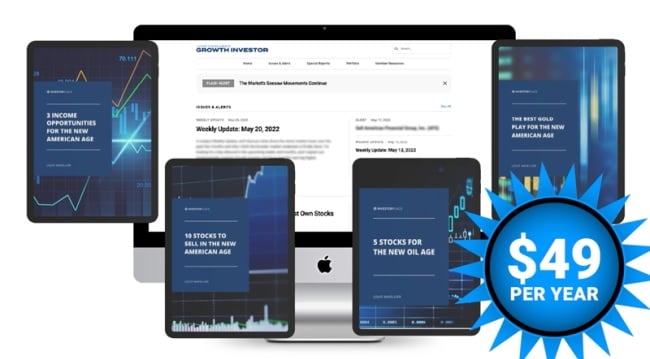 Is Growth Investor Worth It?
Whether you're new to the trading scene or have been involved in the stock market for years, Growth Investor does a great job of offering suggestions for your next investment.
Louis Navellier has helped many people grow their earnings over the year and wants to continue this trend.
Louis Navellier's predictions shine through in this bundle, and many picks from his special reports are already seeing success in the current market environment.
It's really hard to argue with receiving thousands of dollars worth of information for only $49 for an entire year.
>> Sign up for more of Louis Navellier's exclusive market predictions <<