Alexander Green is one of America's top insider trading analysts, and his No-Brainer Trading Strategy seems particularly promising. But does this red-hot service live up to the hype? Our Insider Alert review will put Green's service to the test, so you can see if it's worth your time.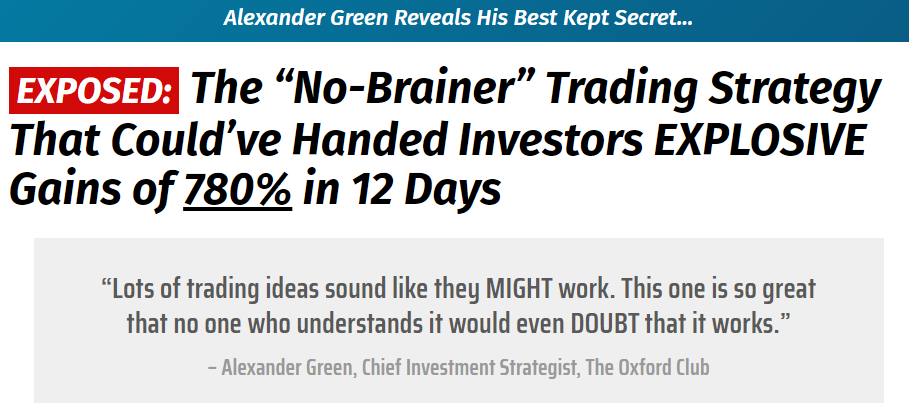 What Is The Insider Alert?
Insider Alert is an exclusive research service from veteran investor and portfolio manager Alexander Green.
Green serves as the chief research analyst and chief investment strategist for the Insider Alert service, and he's widely regarded as one of the world's foremost experts in insider trading strategies.
Oxford Club publishes the research service, which features stock picks, market analysis, and other exclusive research from Alexander Green and his team.
Members also enjoy many other benefits, including updates and alerts and a complete model portfolio.
Green also covers every new subscription with a "bulletproof" double guarantee, and new subscribers can access an exclusive discount with the No-Brainer Trading Strategy deal.
>> Get started with The Insider Alert to see Green's top stocks now <<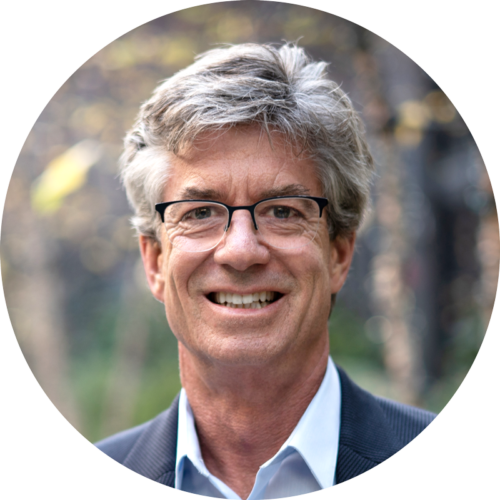 Who Is Alexander Green?
Alexander Green is Insider Alert's founder and lead research analyst. He's a well-known Wall Street veteran with extensive investing experience and deep stock market knowledge.
Green kicked off his financial career on Wall Street, where he worked in several roles for more than 20 years.
His resume includes stints as an investment advisor, portfolio manager, and research analyst with prominent Wall Street firms.
After a long career on The Street, Green decided it was time to take up a more noble cause. He began devoting his time to educating the public on effective investment strategies.
Green teamed up with Oxford Club and led the launch of several successful research newsletters for the company.
Today, Green serves as the Senior Editor for The Oxford Communique, and he's the editor at The Momentum Alert, Insider Alert, and Oxford Microcap Trader.
Each of Green's services focuses on a different investing niche, and the wide range of specializations is a testament to his investing know-how.
>> Get exclusive research from Alex Green here <<
America's #1 Insider Trading Analyst
Green is one of the world's leading advocates for investing strategies based on insider trading. He's become so synonymous with the discipline that he's commonly called America's #1 Insider Trading Analyst.
Forbes once featured Alexander Green's work in an article that referred to him as "a big follower of insider buying," and several of his research services focus on this field.
Green's insider trading techniques have paid dividends for his followers in the past, and the widespread recognition of his abilities proves he is the real deal.

The Case for Insider Stocks
Studies have shown that insider buying is one of the most accurate predictors of a stock's movements. Even traders that blindly follow insider trades can earn substantial profits.
Another joint study by researchers at Yale and Harvard found that insider trading signals can beat the market by double digits per year!

Over the long term, the disparity is even larger. The Journal of Business & Economic Policy found these signals can outperform the S&P 500 by 2,000% for short-term traders.
Furthermore, large-scale studies have shown following insiders has been one of the most effective investing strategies of the past five decades.
Alexander Green summed it up best when he said, "Insiders plowing their own money into their own company's shares is the very best signal you can get."
Is Insider Buying Bullish?
If you see multiple insiders going in on a stock, this could indicate that they are bullish on it.
This is exactly the trend that Alex Green looks for (among many others).
It isn't a crystal ball, and it won't be right 100% of the time, but it could be a strong indicator of bullish sentiments.
How Do You Know When There Is Insider Trading?
Catching insider trading in the moment is quite tricky.
More often than not, the public has no idea when insider trading has occurred until there's an exhaustive case brought to light detailing months or years of financial malfeasance.
The Securities and Exchange Commission (SEC) has a database named the Electronic Data Gathering, Analysis, and Retrieval system, (or EDGAR for short) that could help you spot signs of insider trading.
This comprehensive database collects all publicly available filings a company submits to the SEC, but it's difficult to pore over thousands of dense documents.
If it were easy, everyone would do it, which is why many look to pros like Alex Green to find insider movements.
>> See Alex Green's top-rated insider activity stocks when you join now <<

Alexander Green's Top Insider Stock Picks for 2023
Alexander Green's latest insider activity research has led him to several stocks that could be particularly promising, and he's sharing them with his Insider Alert members.
He wrote an in-depth research report covering each featured stock, and you get instant access to every brief when you sign up for the Insider Alert trading service.
These reports include everything you need to capitalize on each opportunity, including each company's name, ticker symbol, growth outlook, and much more.
Green doesn't reveal the tickers, you'll have to sign up to see those. However, he does tease with some details on each stock.
We'll cover all the information we have on each of Alex Green's Insider Alert stocks in the next section of our review, where we'll break down the service's features and bonuses in detail.
>> Join now to access these top-rated stocks <<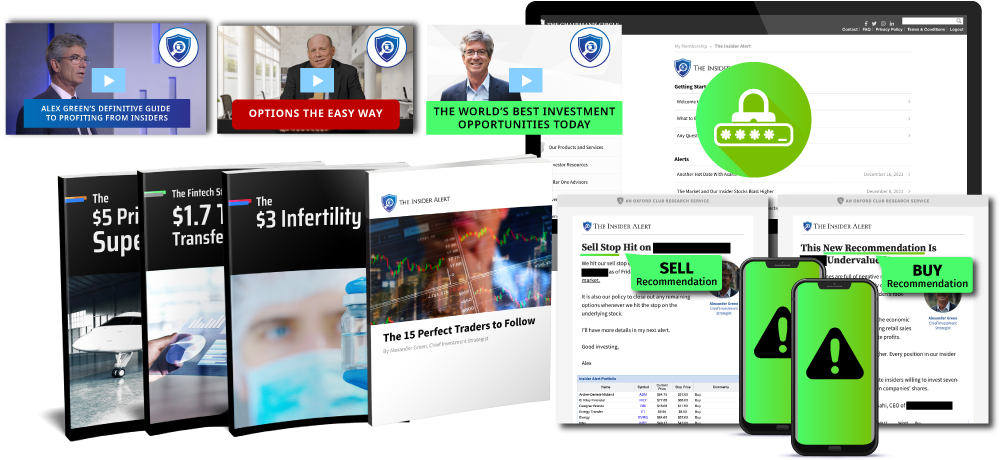 What's Included with Insider Alert?
12 months of

Insider Alert

Updates and alerts from Alexander Green

Unlimited model Portfolio Access

The $5 Private Aviation Superstock

featured report

The Fintech Stock at the Center of a $1.7 Trillion Transfer of Wealth
The $3 Infertility Cure

special report

The 15 Perfect Traders to Follow

special report

Alexander Green's Definitive Guide to Profiting From Insiders

introductory video

Options the Easy Way: Turbocharge Your Profits With 1 Click

options trading video masterclass

The World's Best Investment Opportunities Today

exclusive closed-door presentation

Alex Green's "bulletproof" two-part guarantee
Insider Alert Newsletter
The newsletter is the core of your Insider Alert membership and the No-Brainer Trading Strategy deal.
It's your main source for the latest research and stock recommendations from Alex Green.
Alex Green uses sophisticated technology to identify emerging insider opportunities. Then, he conducts an extensive fundamental analysis to determine whether there's a legit opportunity.
>> Get started with Insider Alert for instant access to promising stocks <<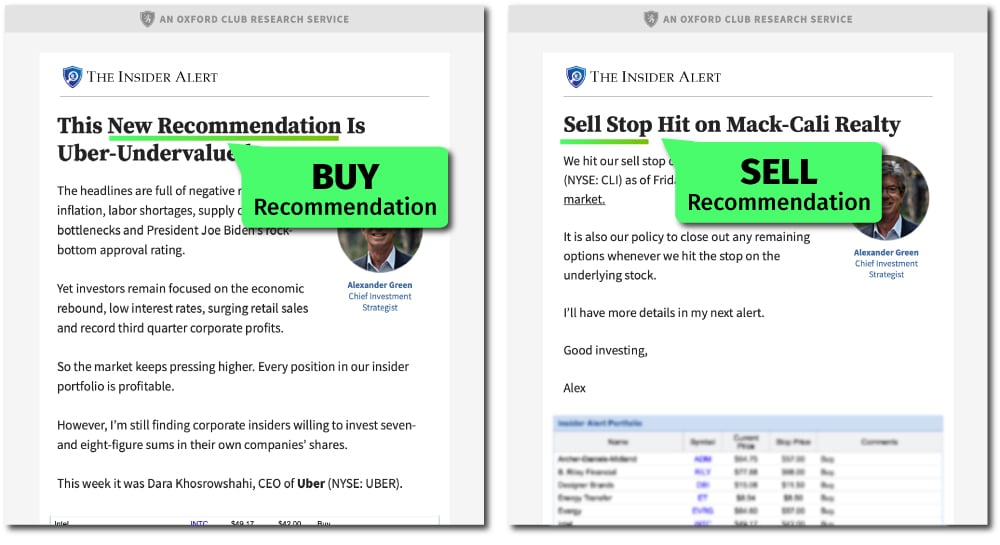 Updates and Alerts
Green doesn't leave you hanging when he makes a recommendation. You'll receive regular updates and alerts that will keep you posted on each stock pick's progress.
If something happens that affects Green's outlook for a stock, he'll send a special brief detailing the situation and his recommended course of action.
As previously mentioned, you'll also receive "buy alerts" whenever Green discovers a new opportunity and "sell alerts" when it's time to exit a position.
Green will also keep you updated on the latest moves in the model portfolio, so you can stay informed on each holding's progress.
Unlimited Model Portfolio Access
Insider Alert model portfolio keeps track of all Green's recommendations in a user-friendly online dashboard on the members-only section of the website.
You can find all of Green's current active recommendations in the model portfolio, along with details on each stock and its recent progress.
The model portfolio gives you a bird's-eye view of all the Insider Alert stocks and makes it easy to stay on top of what's going on with the service.
>> Get instant access to the model portfolio when you join now <<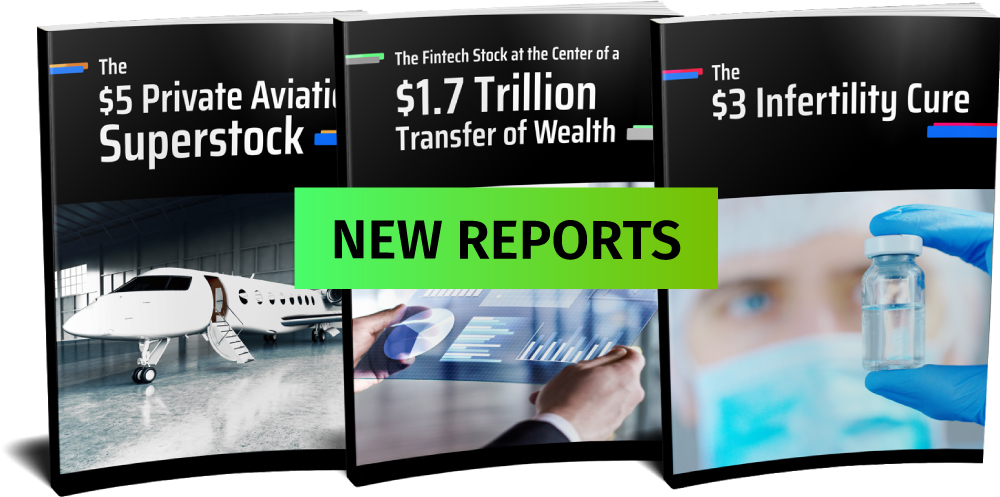 Insider Alert Special Reports
Alexander Green's current Insider Alert bundle also includes numerous special reports featuring stocks with promising insider activity. Here's a summary of what's included with each report: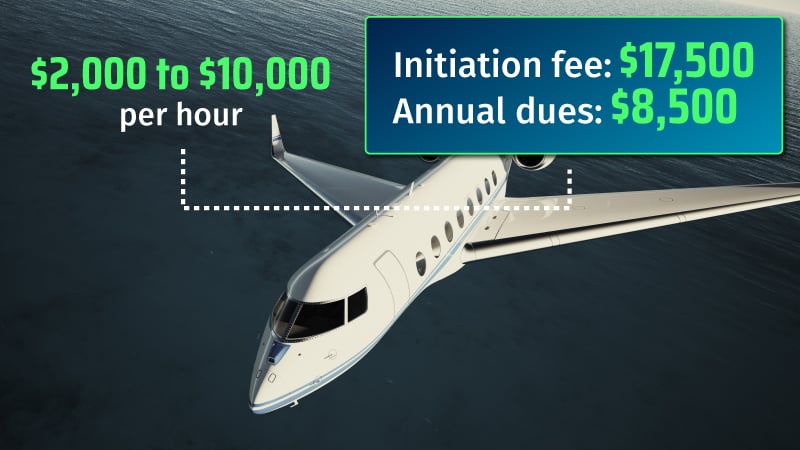 FEATURED: The $5 Private Aviation Superstock
The featured stock pick in this package is an under-the-radar private aviation stock that's trading for roughly $5. According to Green, the insider activity around this stock is particularly promising.
Four directors have added more than $3.1 million worth of shares, and Green believes they're buying because they expect the stock could make substantial gains in the near future.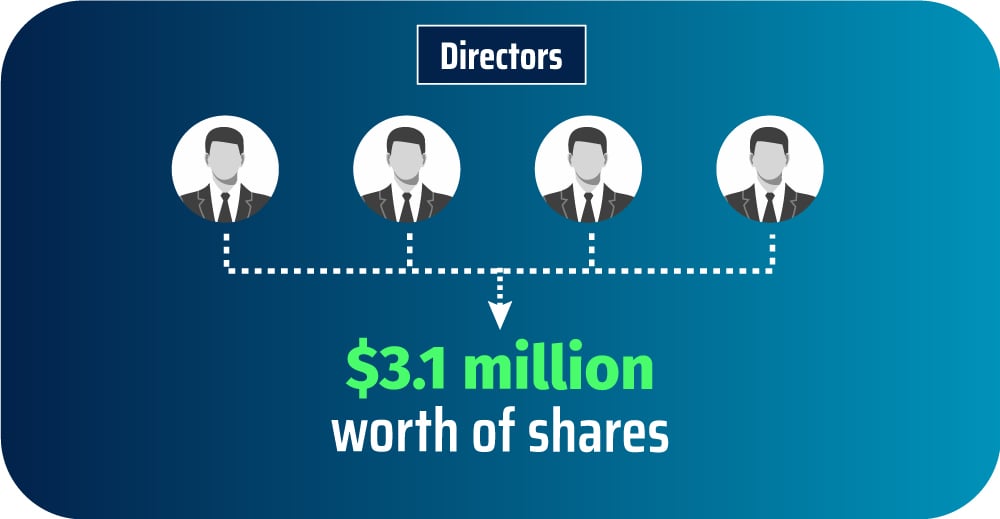 The company offers convenient private air travel options on a subscription-based model that makes the industry much more accessible for everyday folks.
Its subscription model has helped the company expand its addressable market by a whopping 900%, and sales are growing at a rate of 55% year-over-year.
Green believes the stock could be on the cusp of a major move higher, and you'll get the details you need to hop on the bandwagon in this exclusive in-depth report.
>> Sign up now to get instant access to Green's #1 private aviation stock <<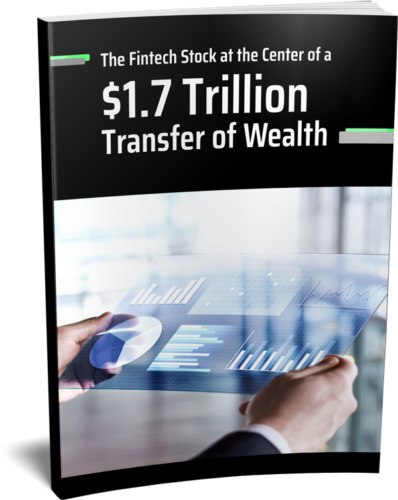 The Fintech Stock at the Center of a $1.7 Trillion Transfer of Wealth
Another promising stock Green identified comes from the fast-growing FinTech sector.
Green says the company has all the insider trading signals he typically looks for in a stock, and even Nasdaq said the company "has all the earmarks of a fintech giant in the making."
The company operates as an alternative banking firm, and it's on the path to becoming a one-stop shop for personal finance needs.
Rumor has it that this company could be on the verge of getting an approved bank charter, which could be a catalyst for a substantial spike in share prices.
If you can get in before the news breaks, you could be in an excellent position to ride out the rally. Ultimately, this news could spark a $1.7 trillion transfer of wealth.
The $3 Infertility Cure
This report details Green's $3 stock in the biotech sector that's developing a treatment with earth-shattering potential.
The company's Economical Infertility Treatment, or EIT, could help couples overcome infertility problems at a third of the cost of traditional in vitro fertilization (IVF).
An Alabama-based lab began offering this treatment option to low-income patients, and by the following year, the treatment was so successful that the lab abandoned all other fertility therapies.
The method has become so in demand that patients from 28 states have traveled to this clinic to undergo the treatment.
As the title indicates, the stock is trading for just around $3, and you can get on board now with the details in this special report.
>> Get Green's exclusive research reports when you join now <<
The 15 Perfect Traders to Follow
Social media's rise produced hundreds of new investing "gurus" virtually overnight, but many of these so-called experts aren't as knowledgeable as they may seem.
To help address this issue, Green put together a list of his top-15 traders to follow.
Although this resource doesn't include any details on stocks, it's a valuable resource that can protect you from bad investment advice.
Green believes anyone can feel confident following the traders featured in this report, and you're sure to find at least a few that fit your style.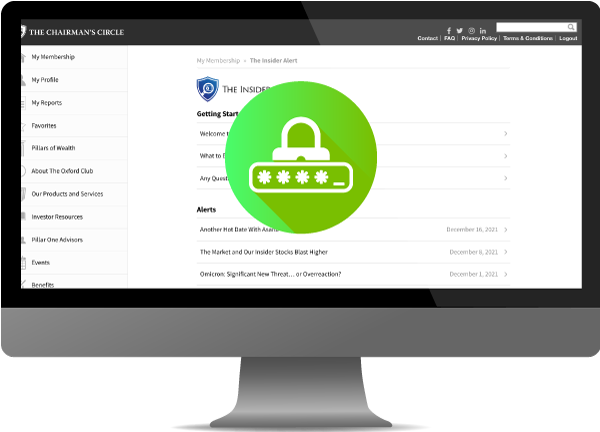 Insider Alert Video Bonuses
Green is also throwing in several video resources as part of his latest Insider Alert deal.
Alexander Green's Definitive Guide to Profiting From Insiders
This introductory video gives you a crash course in insider trading strategies, so you can hit the ground running with Insider Alert.
You'll learn about the concepts behind the investment strategy, as well as specific techniques for getting the most out of this approach to the market.
The video format makes this course beginner-friendly and easy-to-follow, and Green is an excellent communicator who makes the entire process fun and engaging.
Options the Easy Way: Turbocharge Your Profits With 1 Click
If you're even remotely familiar with the stock market, you know options trading can produce substantially greater returns than traditional stocks.
However, this type of trading is extremely complicated, and it intimidates many beginners from taking advantage of this potentially lucrative market.
Green wants to show you that options trading doesn't have to be scary, and that even a total novice can learn how to make money by mastering a few simple techniques.
This video course will show you simple options trading techniques that you can easily learn and apply to your personal stock market endeavors.
It's a valuable resource that could help you get even more out of the Insider Alert service.
>> Start trading options with Options the Easy Way when you join Insider Alert <<<
The World's Best Investment Opportunities Today
This closed-door presentation from Alex Green runs for a full 52 minutes, and it features many valuable market insights from Insider Alert's guru.
Green has extensive investing experience, and you can learn a lot from listening to his take on the last market-moving trends and news.
You won't hear the same tired takes in this video, either. Green is a thought leader with his own unique takes, and there's a good chance you'll learn something new from this presentation.
Green's insights could even lead you to more promising trades, making this bonus add-on another valuable addition to the Insider Alert lineup.
Alex Green's Bulletproof Guarantee
Alexander Green offers two iron-clad guarantees for his new Insider Alert subscribers.
First, Alex's 1,000% Home Run Guarantee promises you a free one-year extension of your membership if Green doesn't deliver at least 1,000% gainer during your membership.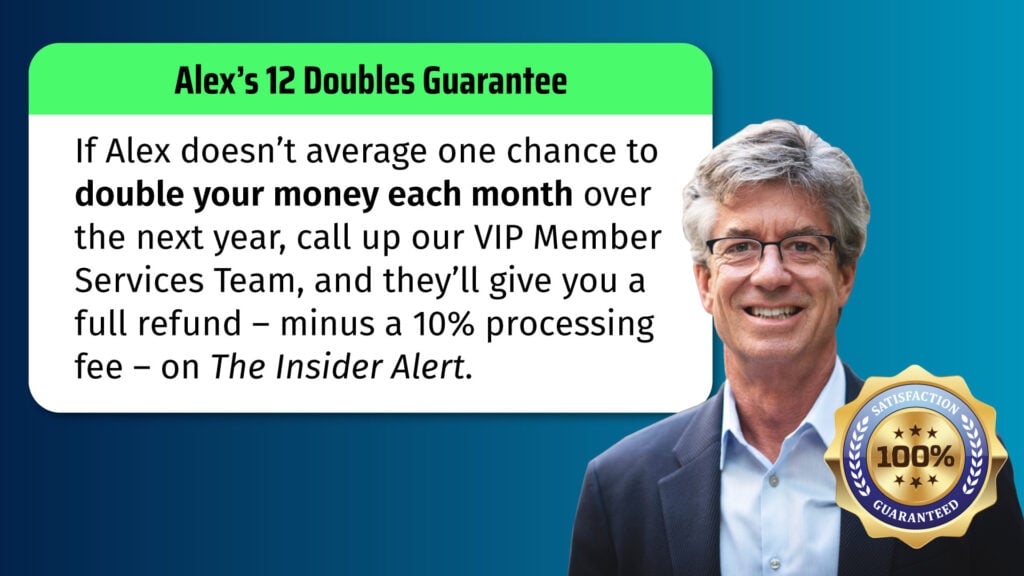 Next, Alex's 12 Doubles Guarantee says you'll get a full cash refund of your purchase minus a 10% processing fee if you don't average at least one chance to double your money every month.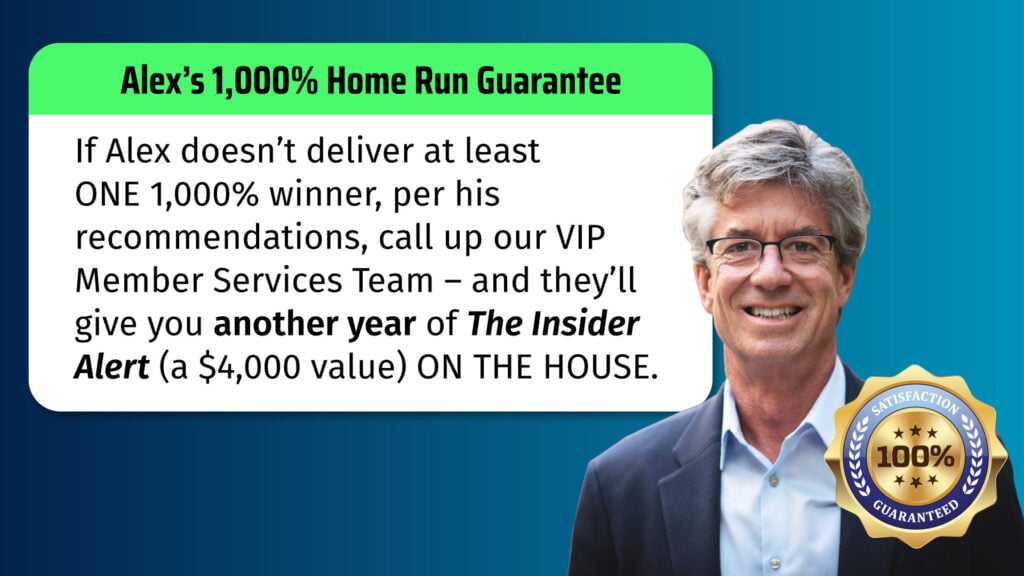 Green's double-barrel performance guarantees are unique and extremely reassuring. Guarantees like this are a rarity in the research industry, especially so with top-tier services like Insider Alert.
One guarantee offers a full refund, and the other provides a free year of service. Combined, they provide extensive protection for new members.
The robust double guarantee shows that Green stands by his work, and you know you're going to get high-quality research from Green and his research and editorial team.
>> Take advantage of Alex Green's bulletproof guarantees when you join now <<
Is Alexander Green's Insider Alert Legit?
Alexander Green is a legit guru who's had tremendous success in the retail research sector. He's helped thousands of readers get more out of the market over the years.
Green has also written numerous best-selling books, including The Gone Fishin' Portfolio and Shelter Island.
You're in good hands with Alex Green leading the way. He's a talented analyst with a penchant for picking high-quality stocks.
Pros and Cons of Insider Alert
Insider Alert service has some noteworthy perks, but there are also downsides to take into account. Here are the pros and cons of the service:
Pros
Up to 2 new stock recommendations every week, depending on market conditions

Updates and alerts from Alex Green

Full model portfolio

3 special reports featuring Green's top-rated insider activity stocks

Experienced guru with a history of success

Excellent track record; service has outperformed the market since its 2001 launch

List of 15 traders worth following

Video courses explaining Green's trading techniques

Bonus video class explaining beginner-friendly options techniques

New subscriptions covered with Green's double-barrel performance guarantees

Utilizes a tried and true investment strategy

Bonus 52-minute presentation from Green featuring top investment trends
Cons
No community chat or forums

May be price prohibitive for some budgets
Insider Alert Track Record
Insider Alert has a spectacular track record, with more than 20 years in service. Overall, the service's picks have outperformed the market by more than double since its 2001 launch.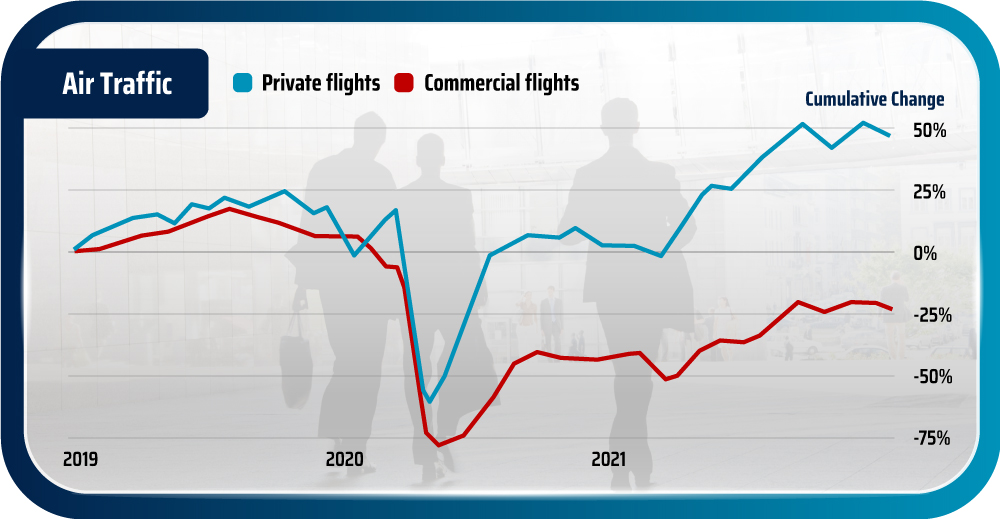 Over the years, Green has recommended many stocks that went on to produce double and even triple-digit gains.
Here are some of his top Insider Alert stock picks: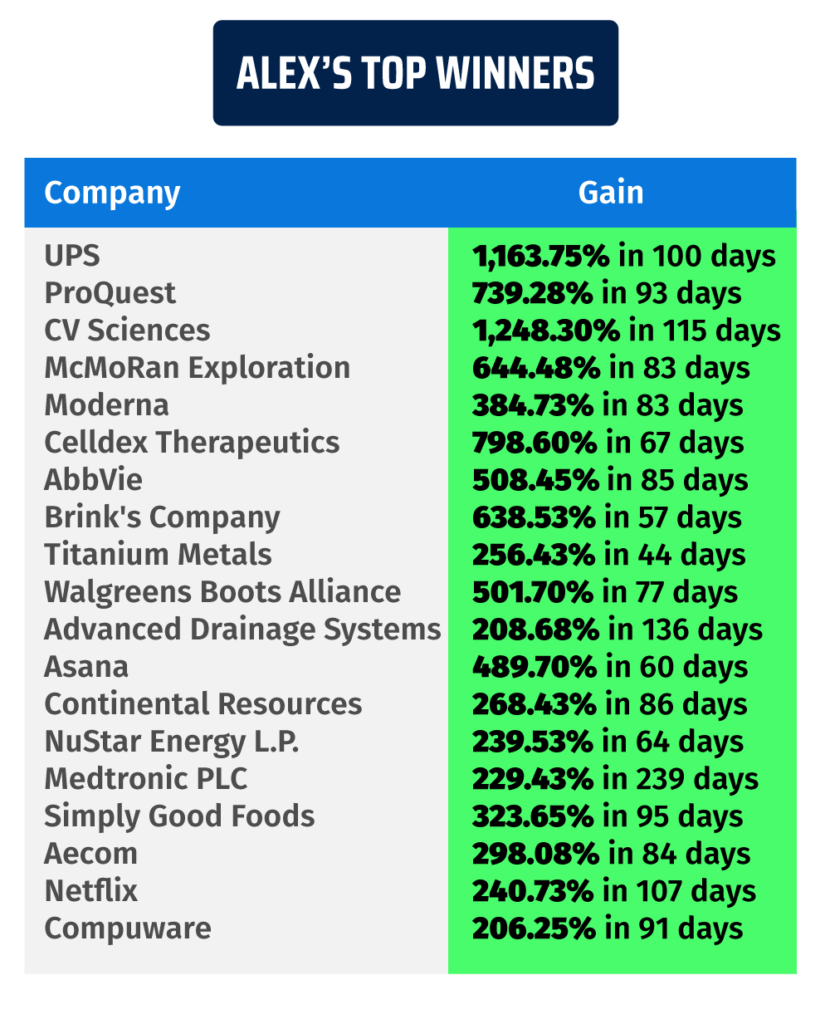 As you can see, that list contains some of the biggest stock market winners of recent memory.
Green's track record speaks for itself. Insider Alert has produced exceptional results over the years, and members aren't shy about praising the service.
>> Join Insider Alert to get great stock picks like these <<
Insider Alert Reviews by Members
We always like to give you the full picture when we review a service, so we searched for Insider Alert reviews by members to shed some light on their experience.
Here's what we found:
Another member sent Green a screenshot showcasing the gains he made with just one Insider Alert trade: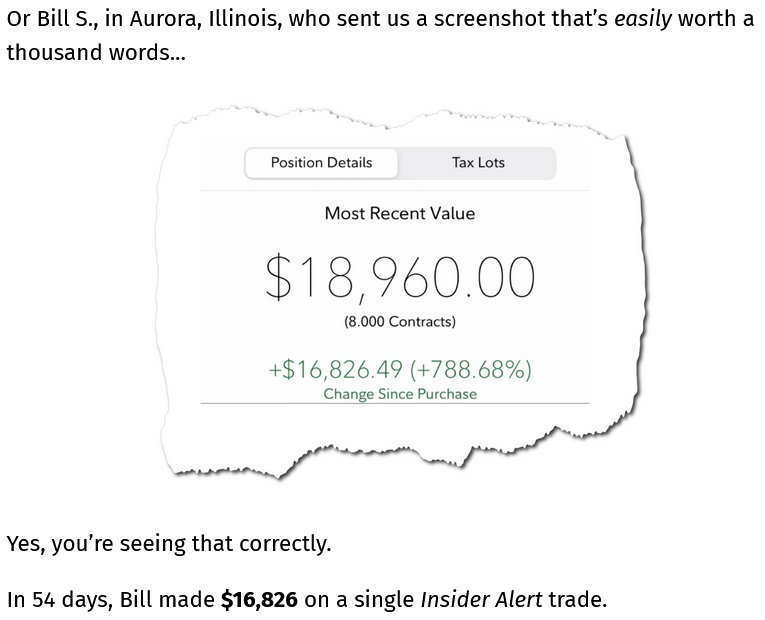 Granted, these reviews came directly from Green's presentation, so take them with a grain of salt. However, they were the only reviews from members that we could verify.
It's hard to argue with these results. Green's research has helped countless members expand their investing knowledge and get more out of the stock market over Insider Alert's two-decade-plus run.
>> Join these satisfied members when you sign up for Insider Alert <<
How Much Does Insider Alert Cost?
Insider Alert offers two membership packages with different subscription options.

The entry-level package features a one-year subscription and retails for $1,264. You can also opt for a two-year option that costs $2,264 and saves you $264 over the cost of two one-year subscriptions.
At the one-year rate, the price averages out to just over $105 per month, while the two-year deal has an average monthly cost of just over $94.
Alternatives to The Insider Alert
The Insider Alert is an excellent newsletter. However, there are alternatives worth considering.
Is Insider Alert Worth It?
Insider Alert and Alex Green have a stellar track record for picking winning stocks using a simple but extremely effective approach, and it's well worth the price of admission.
This premium-tier research service offers substantially more bang for your buck than you'd find with an entry-level investing newsletter. You get more stock picks, better service, higher-quality research, and a more masterful guru than many services on the market.
You'll receive as many as two new recommendations every week, plus you can hit the ground running with Green's top-rated stocks in the featured bonus reports and model portfolio.
Insider Alert will keep you busy with plenty of stock picks to explore, and it includes a wealth of educational resources that can sharpen your trading skills.
Your subscription is also covered with industry-leading "bulletproof" guarantees that will ensure you're taken care of if Insider Alert doesn't perform as expected.
After a thorough Insider Alert review, we can confidently recommend this service. Alex Green is a true investing genius, and his service could lead you to dozens of winning stocks.
>> Get started now to see Green's next Insider Alert recommendation <<