The coffee sector is booming, and many investors are scouring the stock market for a slice of the action. But what are the best coffee stocks to buy in 2023? Keep reading for our top picks of publicly traded coffee companies to kick-start your research.
Best Coffee Stocks to Buy
Starbucks Corp. (NASDAQ: SBUX)
Starbucks Corp. is the largest chain of coffee shops in the world, with over 32,600 locations spread across 76 countries.
51%, or 16,637 of the 32,660 Starbucks stores, at the end of the company's fiscal year 2020 were operated by the company itself.
Jerry Baldwin, Zev Seigl, and Gordon Bowker founded Starbucks in Seattle in 1971 as a coffee bean store.
The company quickly opened several locations throughout Seattle and eventually evolved into the coffee shops we all know.
By the late 1980s, it launched its first locations outside of Washington in Chicago and Vancouver.
Today, Starbucks has a massive market share in the coffee sector.
The company has a robust rewards program and mobile app, where customers earn points for free drinks. The program has helped keep customers loyal, even with increased competition from independent specialty coffee shops.
Starbucks has also been competing with these independent shops through its Reserve Roastery locations.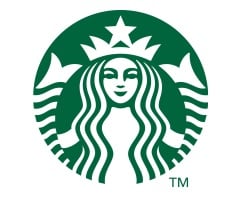 These locations offer a high-end experience and products that you wouldn't see at a traditional Starbucks location, such as seasonal blends of artisanal coffee, an extensive food menu, cocktails, and other alcoholic beverages.
The coffeehouse chain also offers mobile ordering, drive-throughs, and walk-up windows for added convenience at many of its locations.
After steadily improving throughout the summer of 2021, Starbucks saw a slight dip in the fall.
This dip was likely because Starbucks is opening a large volume of stores in China.
Many investors have been concerned about the Chinese economy, but it seems their fears may have been overblown regarding Starbucks.
The stock already appears to be recovering, but this dip could present an excellent opportunity to buy the coffee giant at a slightly lower price.
The company recently posted an incredible earnings report for the third quarter, driven mainly by its uber-successful rewards program.
Starbucks continues to pay a 2.43% dividend yield, with a latest quarterly divided on $0.57, which is a bonus for investors.
If you're looking for a stable, reliable portfolio addition, it's hard to go wrong with Starbucks.
Keurig Dr. Pepper (NASDAQ: KDP)
Keurig Dr. Pepper is one of the largest beverage companies in the United States.
The company was formed when Keurig Green Mountain acquired the Dr. Pepper Snapple Group in 2018.
The beverage provider is known for its namesake coffee machines and corresponding coffee packs, ground coffee beans, sodas, juices, and more.
Its single-serve machines have completely changed the way people make coffee, as people can quickly make a cup at home instead of going out.
These servings come in different flavors as well to replicate popular drinks you'd find at a cafe.

The Keurig brand has performed very well amid pandemic-induced lockdowns, as they left many people stuck brewing coffee at home. With the habit now in place, many individuals are continuing this trend even as they return to the office.
Of the company's brands, Green Mountain Coffee Roasters started as a specialty coffee roaster in Vermont in the 1980s.
Today, it maintains a portfolio of fair trade and organic products.
KDP stock saw slow but steady growth in the last few years, but the current year has been a challenge.
The company has also maintained a dividend yield above 2%, making it very appealing to income investors.
Nestlé (OTC: NSRGY)
Nestlé is a Swiss company that makes a variety of products in the food and beverage sectors.
It has become one of the top coffee stocks on the market because of its Nespresso and Nescafé coffee brands.
The Nescafé brand has been around for over 80 years, making ground coffee beans, ready-to-drink products, and coffee machines.
Nespresso is similar but focuses on single-serve coffee pods and machines.
Outside of coffee, Nestlé is the largest food company in the world.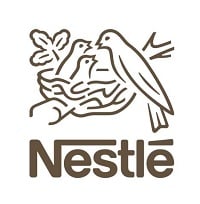 The company produces candy, cereals, tea, frozen food, yogurt, seasoning, pet products, and more. You can find its products in stores all over the world, and it is also part of the Global Coffee Alliance with Starbucks.
As a result, Nestlé can license packaged Starbucks products designed to be used at home.
This alliance has been very beneficial for both companies over the last few years, as so many people are switching to drinking their coffee at home.
This company has a strong history of financial success, and it could make for an excellent long-term investment.
Since many of its products are considered consumer essentials, it is relatively recession-proof.
Nestlé has seen slow but steady growth over the last year and currently sits at an all-time high.
This could be one of the top coffee stocks for those interested in a long-term portfolio hold rather than a volatile short-term pick.
Monster Beverage Corp (NASDAQ: MNST)
Monster isn't the first name you might think when considering coffee stocks.
But the company has been introducing some new products recently that are likely to appeal coffee enthusiasts who want a stronger kick in their drink.
Java Monster already comes in 10 different flavors. Its a marriage of energy drink to coffee and cream. It is aimed at coffee lovers who want that extra kick.

The company has been having a good time on the stock markets, touching nearly $50 now with an annual return of nearly 13%
Its annual revenues grew to $6.31 billion last year, a 13.89% increase from the previous year. The latest quarterly numbers are also strong with sales surging by 12.06% to $1.85 billion
With Coke recently pulling out of the energy drink market, Monster Beverages is definitely a long term prospect.
Coffee Stocks with Dividends
J.M. Smucker Co. (NYSE: SJM)
While you may not think of Smucker's as a coffee company, its stock is one of the best ways to invest in at-home coffee consumption.
That's because the company owns several brands of coffee that you can brew at home, like Folgers, 1850, and Cafe Bustelo.
J.M. Smucker Co also owns the Dunkin' Donuts at-home coffee range, but is still separate from the Dunkin Brands Group.
Like many other companies that make at-home coffee products, J.M. Smucker managed to do well financially as people chose to create their own brews.
J.M. Smucker Co's share price has been on a strong upward trajectory recently, although its price-to-earnings ratio remains low.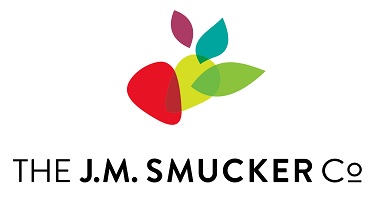 In addition to its coffee portfolio, it produces a range of other popular consumer products. These include its signature jams, peanut butter, other popular spreads, and several pet food brands.
All of these products are consumer staples that customers will continue to buy regardless of the current economy. So it could be safer than a pure play in the coffee retail industry.
In addition to an extensive line of products, the company pays excellent dividends to its investors, with a current yield of 3.69%.
Currently, J.M. Smucker's price-to-earnings ratio is low, indicating that the stock could be undervalued.
The company has been very committed to paying off debt and strengthening its finances, which could be very rewarding for investors.
Restaurant Brands International (NYSE: QSR)
Restaurant Brands International owns Tim Hortons, which is one of the largest coffee shop chains in Canada.
Tim Hortons also has locations in the U.S., Europe, and Asia.
The first Tim Hortons opened in Ontario in the 1960s and has since become a crucial part of Canadian culture.
The coffee shop chain also serves donuts and other fast food items.

Restaurant Brands International also owns Burger King and Popeyes Louisiana Kitchen.
Although the restaurant industry has struggled over the past few years, this company has managed to stay afloat.
This stock was trending upwards over the summer due to soaring chicken prices, as Popeye's specializes in chicken sandwiches.
While prices have dipped slightly since then, the stock's returns for the year are still good.
The recent Q2 earnings report shows favorable results, with a 8.30% increase in revenue, 2.12% growth in net income, and a 38.69% jump in earnings per share.
To top it all off, QSR is also an excellent dividend stock at 3.42%.
Best Coffee Penny Stocks
Luckin Coffee Inc. (OTC: LKNCY)
Luckin Coffee Inc. (OTC: LKNCY) is a China-based company that operates shops, stores, and kiosks that offer coffee, tea, and food.
Even though it is not a penny stock, this stock is listed on the OTC markets and is among the lowest priced coffee stocks available.
Luckin Coffee is a pioneer in technology-driven retail model offering coffee and other products at low cost and with high quality and convenience to customers.
It sources its Arabica coffee beans from various suppliers and uses World Barista Champion teams to design its coffee recipes.
The company was founded in 2017 by Zhi Ya Qian and Jin Yi Guo. It got a fresh start after it field a Chapter 15 bankruptcy and completed its debt restructuring last April.
Ever since, the stock has risen considerably and is doing better than many of its U.S. coffee counterparts.
In the last one year, it has grown by 125%. The company's latest quarterly reports are also good.
Its net revenues grew by 88.0% and GAAP operating income margin grew by 18.9%.
It also opened nearly 1,400 new stores and now has more than 10,000 stores in all some exciting new twists to coffee that can become popular in youth segment.
Are Coffee Stocks Good Investments?
Coffee stocks could be a great investment, especially for investors leveraging a long-term investment strategy.
Coffee is part of the broader consumer goods sector, which is generally considered to be recession-proof. Simply put, people typically continue buying consumer goods even during tough economic times.
For many people, coffee is a vital part of a happy morning routine.
Many coffee companies have successfully pivoted to focus on ground coffee beans, single-serve coffee pods, and at-home coffee machines. This ensures that customers can continue enjoying their favorite drinks at home.
Coffee shops had an advantage over full-service restaurants in that they could pivot to takeout quickly during the pandemic.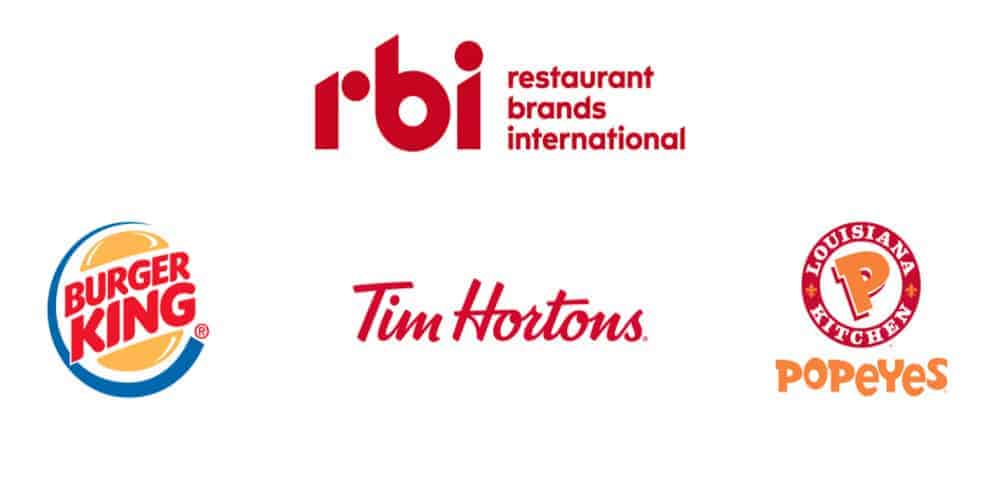 This change allowed shops to keep sales up even when everything was shut down.
Coffee shop chains have the potential to increase earnings even more now that life is returning to normal.
Consumers have been leaning towards high-quality and ethically sourced coffees as part of the third-wave coffee movement in recent years. So many of the world's leading coffee stocks have been switching to organic and fair trade beans to keep up with independent coffee retailers.
If you want even more insights into developing trends in coffee, check out The National Coffee Association (NCA). It's the main market research organization for the coffee industry.
Also, keep in mind that there are plenty of options. You can also invest in coffee technology companies. For example, Keurig Dr. Pepper Inc (NASDAQ: KDP) is a solid coffee tech company to watch out for.
How Do I Invest in Coffee?
There are a few ways you can invest in coffee, including buying coffee stocks, coffee ETFs, or coffee futures. All of these are viable options. Purchasing shares of public companies is probably the simplest way to invest.
To buy coffee stock, you'll need to sign up for a broker.
Of all the brokers out there, a few stand out above the others.
Robinhood is designed to be accessible to both new traders and those with years of experience.
Webull is another platform with strong reviews from the investing community.
Users will find the enhanced tools needed for more in-depth searches to locate hard-to-find stocks.
In either case, the platforms are limited to major exchanges like NASDAQ and NYSE.
Something to keep in mind is that Webull and Robinhood do not allow you to trade over-the-counter stocks.
So if you want to invest in foreign stocks, like the Chinese coffee company Luckin (LKNCY), you'll want to find a broker that supports these types of trades.
Coffee FAQs
What Stock Is Folgers Coffee?
Folgers Coffee is a subsidiary of J.M. Smucker co, so Folgers Stock is technically J.M. Smucker stock (NYSE: SJM). So if you want to invest in Folgers, you'll need to do so through shares of its parent company.
Is There an ETF for Coffee?
There are coffee exchange-traded funds (ETFs) that you can invest in, such as the WisdomTree Coffee (COFF) ETF. Also, it's possible to purchase (Exchange-traded notes) ETNs, including the iPath Dow Jones-UBS Coffee Subindex Total Return ETN (JO) and the iPath Pure Beta Coffee ETN (CAFE).
Will Coffee Prices Go Up?
Coffee prices have seen a slow but steady increase for the last five years. We could see coffee prices continue to increase as inflationary pressures and supply chain issues continue to push prices higher.