While it's true that trading penny stocks is inherently risky, there's also an opportunity for making massive returns. Follow along for our top picks to kickstart your research.
Penny Stocks that Could Take Off
DiDi Global Inc. (OTCMKTS: DIDIY)
DiDi Global provides rideshare services through its mobility technology platform. A global leader, its app-based services extend across Asia, Latin America, and Africa. These services include chauffeur, ride-hailing, taxi-hailing, auto solutions, delivery, and transportation.
In turn, the company provides much-needed driving jobs in these parts of the world. Although still carving out a niche, DiDi already sees more than 490 million users per year.

Competing with the likes of Uber and Lyft, DiDi has made a statement in parts of the world where these rideshares aren't prevalent. DiDi does hope to move into Europe and North America in the near future, greatly expanding its area of influence.
Taseko Mines Ltd. (NYSEAMERICAN: TGB)
Taseko Mines has over 55 years of experience in the exploration and extraction of minerals. Its mines are almost exclusively located in British Colombia, with one mine outside Phoenix in Arizona.
Through these mines, Taseko brings in large amounts of copper and molybdenum. The company brought in 140 million pounds of copper and 2.5 million pounds of molybdenum in the last year alone.
Taseko has a majority of complete ownership in all the mines it serves. The share price has been down since May, possibly due to lackluster second-quarter financials.

As the company developed its Gibraltar pit's higher benches, extraction of 21 million lbs of copper and 236 over a thousand lbs of molybdenum proceeded as planned.
For the remainder of this year, its Gibraltar pit will serve as the principal ore source, and as mining moves into deeper benches, grades and stability of mineralization are anticipated to increase steadily.
Taseko hopes these improvements will swing share prices and revenue back in the right direction.
Penny Stocks to Watch in 2023
Professional Diversity Network, Inc. (NASDAQ: IPDN)
Professional Diversity Network helps connect businesses with potential employees. Employers can post jobs on the site, and applicants can view what's available.
Its services proved invaluable during the pandemic but still hold an important place in the current job market.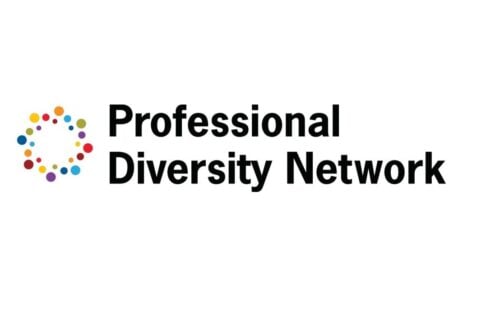 The company reported that its market had expanded by three to five times since the pandemic began. Share prices are down currently, but financial numbers are all moving in the right direction.
For the previous year, total revenues ended at $8.31 million, a jump of nearly 36%.
If Professional Diversity Network can continue this momentum, its stock price could follow.
Rover Group Inc. (NASDAQ: ROVR)
Rover.com is an American company that operates an online marketplace for people to buy and sell pet care services, including pet sitting, dog boarding, and dog walking. It connects pet owners with dog service providers.
Rover taps into the huge demand for pet care that has only spiked in the last year after people started going back to their workplace. A testament to this fact is the share price, which has gone by nearly 67% in that time.
In fact, Rover ended the last year with revenues of $174 million, nearly 58% higher than the year before that. The latest quarterly report has been no less spectacular. It has solid potential to become a breakout penny stock going forward.
Advantage Solutions (NASDAQ:ADV)
Advantage Solutions is a company that provides in-store marketing services. Its main line of business is the administration of free sample booths in supermarkets.
It offers a range of services, including digital commerce, omnichannel marketing, and in-store and online sampling, using data and technology. The firm has a presence across North America and other global markets.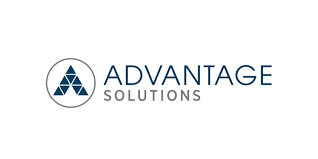 The business has stable recurring sources of income thanks to long-term alliances with high-end CPG brands, including 90% of the top 25 CPG brands. It also has a stronghold on customer analytics due to its presence among 75% of the Top 25 retailers.
The firm has seen strong earnings growth in the last three years. Its sales have grown steadily since 2020, and the stock price has more than doubled from its 52 week low in April of the current year.
Transocean Ltd. (NYSE: RIG)
Transocean Ltd. is one of the largest offshore drilling ventures in the world and is based out of Vernier in Switzerland. The company uses rig-based well construction services with trained staff, innovative technology, and quality equipment to locate oil.
It tends to focus on demanding environments where other drillers do not go. Each of Transocean's 37 rigs can drill as deep as 40,000 feet below the water's surface to access hard-to-reach areas. Ten harsh environment rigs can travel to the most remote sections of the ocean.
Transocean also works to take care of the Earth, with plans to reduce greenhouse emissions by 40% before 2030. Share prices have been a bit up and down of late, currently sitting just a bit higher than last year at this time.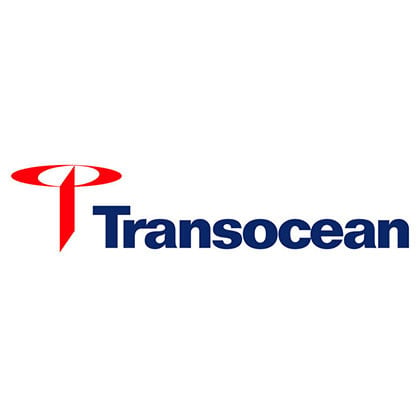 Despite the offshore drilling rig operator's stock seeing ups and downs along with the market as a whole, the enterprise was still on track and was optimistic about the next months.
This was due to Transocean winning a $181 million extension from Equinor SA for its Transocean Spitsbergen floater, a harsh environment semisubmersible.
Drilling is anticipated to start in October 2023 and terminate in April 2025 for the nine wells covered by the expanded contract, as well as two one-well options.
The company and investors have been waiting for a recovery in the offshore drilling industry for some time, and Transocean's most recent order is proof of it. Investors may believe that Transocean has even brighter days ahead of it even with uncertainty around oil and gas prices.
Hottest Penny Stocks to Buy Today
Gran Tierra Energy Inc. (NYSEAMERICAN: GTE)
Gran Tierra is an energy company headquartered in Calgary that explores and produces oil and natural gas in Colombia and Ecuador. Gran Tierra uses its technology to harvest resources safely and responsibly through three locations in these two countries.
The company's stock has taken a beating in the last year, which makes it an attractive buy because it is currently trading at a PE of about 4.8x, which is lower than the average in the Canadian energy sector.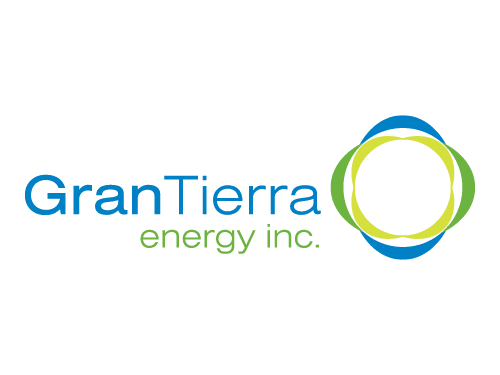 In its 2023 key objectives statement, Gran Tierra promised to focus on shareholder return and profitable production growth. It has a fully funded capital program for 2023, generating free cash flow with capital investments to the tune of $210-250 million.
It aims for significant free cash flow yield of 40% for 2023 which it plans to use for strengthening its balance sheet and share repurchases
The firm also announced in September this year that its agreement with Colombia's majority state-owned energy company, Ecopetrol for joint production has been extended for another 20 years, which will mean continued production from the oil fields for the foreseeable future.
This has given a sigh of relief to investors, especially since the political climate in Colombia has moved towards an anti-oil stance in recent years.
For now, Gran Tierra appears to be a solid bargain in the energy sector.
Snipp Interactive Inc. (OTCMKTS: SNIPF)
Snipp Interactive is a global marketing venture looking to combine SaaS technology with expertise. The company further looks to build meaningful relationships with clients to preserve long-term growth for both sides.
Through various building blocks, Snipp sets the stage for customer acquisition, retention, and engagement. Snipp uses contests, promotions, rebates, and rewards to keep customers coming back.
As data rolls in, it provides the insights and analytics needed to understand what's working and what isn't. While Snipp is still very much in the penny stock range, it has shown significant growth over the last year.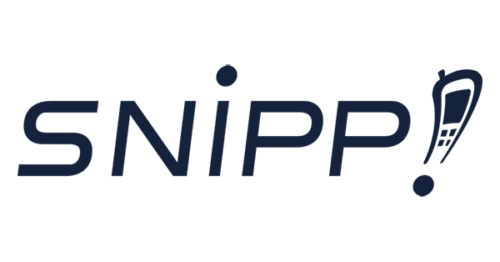 Due to certain audit related issues, SNIPP has not formally reported its annual financials for 2022. However, in a press release in August this year, it provided a few highlights.
It expects its revenues to touch between $24 million to $25 million, which would be a growth of 57% to 64% as compared to the year before.
Gross margin is also expected to grow by ~38%. The company is aiming to use the margins to grow its B2C business, Gambit Rewards.
It also expects EBITDA to be positive between $0.1 million and $0.2 million. The company would remain debt free with cash in hand of about $5.5 million.
With strong financial numbers, the company might be a good bet to invest in for the long term, considering that its trading for pennies right now.
What Is a Penny Stock?
As defined by the Securities and Exchange Commission (SEC), penny stocks are defined as stocks that trade for $5 or less. These stocks are characteristically more volatile because they have low liquidity.
Should You Buy Penny Stocks?
Whether or not you should buy penny stocks mostly depends on your risk tolerance and your general attitude as an investor. Do you have money you're willing to lose, and can you stomach a serious loss?
If so, you might have the temperament to start trading penny stocks. There's a lot of trial and error with this investment style, so you'll need to learn how to study the markets and weed out legit stocks from scams.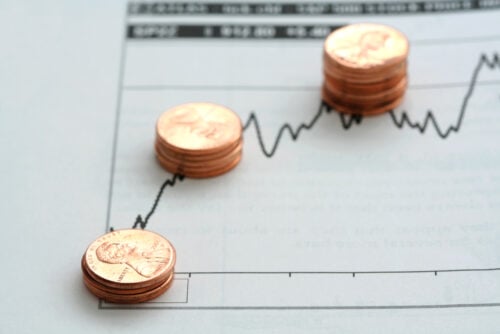 What Are the Best Penny Stocks to Invest In?
The answer to that question is simple: the one you have researched thoroughly. Do not invest in any penny stock company you have not studied. This is especially true if you want to start day trading penny stocks.
It's also helpful to know a lot about the company's sector and its main competitors. If you are an avid gemologist, you may know more about junior miners or precious metal companies. If you know a lot about cannabis, you might be able to spot a decent cannabis product.
Can Penny Stocks Explode in Value?
Penny stocks can explode in value, but most are duds. Unless you're a penny stock pro like Timothy Sykes, you might want to temper your expectations. Cheap stocks are typically high risk, so proceed with caution or you might end up stepping into pump and dump schemes.
How Do Beginners Invest in Penny Stocks?
If you want to begin trading on the penny stock market, you'll need a broker. There are plenty of great online brokers to choose from, but we recommend starting your search with Robinhood and Webull.
These are great places to find stocks listed on major exchanges like the New York Stock Exchange and Nasdaq. A quick note, neither platform allows you to trade penny stocks on the OTC market. Most of our stock picks are listed on major exchanges, so accessibility shouldn't be a problem. Best of all, these brokers do not charge trading commissions.
Buying Stocks that Could Blow Up on Robinhood
The Robinhood trading platform caters only to these exchanges and does not have any listings from over-the-counter markets. Robinhood is also quite user-friendly and great for those diving into the stock market for the first time.
So if you're new to investing, you might want to pick them as your first brokerage account.
Is Robinhood Safe For Penny Stocks?
Robinhood is a safe platform; however, there have been some security concerns from users since its latest hack.
Buying Stocks that Could Blow Up on Webull
Webull's user interface is a bit more advanced and may take some getting used to if you are new to the game. If you want to trade on the OTC market, you'll want to look for a broker like Fidelity.
Is Webull Safe for Penny Stocks?
Webull is a safe platform to trade penny stocks on.
Final Thoughts on the Best Penny Stocks
Trading penny stocks could be a solid investment strategy if you do your due diligence and have the risk tolerance to offset your losses. Still, there are no guarantees in investing, which is especially true for trading penny stocks.
These are very volatile investments that can skyrocket or plummet overnight. That being said, savvy investors who execute proper market timing can take advantage of this volatility and get out before a stock crashes.
At the end of the day, if you want to make money selling penny stocks, you'll need a lot of patience and persistence.
Top Penny Stocks FAQ
Take a look at our answers to the most commonly asked questions about buying penny stocks.
Is It Profitable to Buy Penny Stocks?
There is no definitive answer to this question. Some believe that penny stocks are a high-risk, high-reward investment, while others think of them as a way to gamble on the stock market. Ultimately, it is up to each investor to decide whether or not penny stocks are a wise investment.
What Stocks Have a Buy Rating?
Gran Tierra Energy (NYSE: GTE) and Phunware Inc. (NASDAQ: PHUN) are legitimate penny stocks with a buy rating. Gran Tierra Energy explores and produces oil and natural gas in South America. Meanwhile, Phunware Inc. is a rapidly growing mobile app development company with a solid future prospect.
What Is So Bad about Penny Stocks?
To think that penny stocks are bad investments is a common misconception. In reality, penny stocks can be just as risky (or even more risky) as buying stock in larger, more well-known companies. Thus, penny stocks should only be purchased by investors comfortable with the risks.
Can You Make a Living off Penny Stocks?
It is possible to make a living from penny stocks, but it is not easy. Most people who make a full-time income from penny stocks do so by day trading. Day trading is not for everyone, and it is important to do your research before getting started.
Has Anyone Ever Got Rich off Penny Stocks?
There is no guarantee of making money when investing in penny stocks, but many people have become millionaires by investing in these low-priced securities. Among them is Timothy Sykes, who earned $1.65 million from day trading a $12,415 gift from his Bar mitzvah.
Was Apple a Penny Stock?
Apple went public in 1980 with an initial offering price of $22 per share, so it was not a penny stock. Most tech giants were not penny stocks when they first went public. Amazon, Microsoft, and Google had initial offering prices of over $20 per share but not below $5.