Drone penny stocks are an alluring option for investors looking to capitalize on this tech's growth potential and numerous applications. So which ones should be on your radar? Take a look at our picks for the best drone penny stocks to buy in August 2022.
Table of Contents show
Best Drone Penny Stocks
AgEagle Aerial Systems Inc. (NYSE: UAVS)
One of the drone stocks to watch is AgEagle Aerial Systems Inc., a Wichita-based tech company that provides full-stack drone solutions to various industries.
These include the government, which spent nearly $10 billion on unmanned aerial vehicles (UAVs) in 2019, and agriculture, whose drone market could grow at least 7% from 2022 to 2027.
Fiscally, the company suffered a net loss during the second quarter of 2022. However, AgEagle Aerial Systems Inc.'s CEO stated this week that his management team's immediate priority should be on cash burn.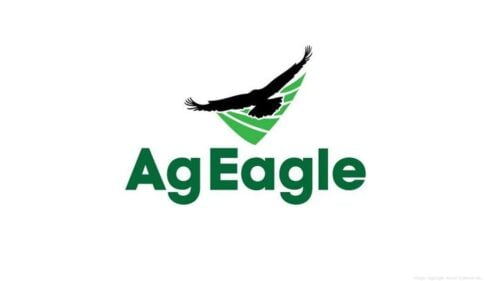 AgEagle stated this week that its second-quarter sales increased by 173% year over year to $5.3 million, but that this growth was offset by a $5.5 million net loss.
Through the first half of 2022, the company's comprehensive loss was $13 million. $9.1 million in sales were made during that time period, and at the end of June, AgEagle had $13.5 million in cash.
Focusing on cash burn is the right move for AgEagle, as it needs to preserve its cash position while continuing to invest in growth. The company's sales increased significantly in the second quarter, but this was offset by higher expenses.
One of its popular unmanned aircraft systems is the award-winning eBee TAC, a fixed-wing design drone with pending orders in the United States and Europe.
Its superior tech, demand, and incredible growth in one year make AgEagle Aerial Systems Inc. one of the top drone stocks to consider.
Draganfly Inc. (NASDAQ: DPRO)
Although its market cap is only $31 million, Draganfly scored massively with its revenues, increasing over 30% year over year during the first quarter of 2022. Further, the Canadian tech enterprise has a diverse portfolio.
It sells drones and provides custom engineering solutions for various applications that include response during natural disasters, crop monitoring, intelligence and data collection for military drones, and critical infrastructure.
It's one of North America's leading drone delivery companies, with tested technology. Recently, it has partnered with NuGen Medical Devices for drone deliveries of insulin, needle-free injection devices, and other medical supplies in Ukraine.

Financially, with all sales coming from organic growth, revenue for the second quarter of 2022 was $2,370,115, up 19.6% from the previous year's period. Sales of products generated the majority of the company's income, which totaled $837,131.
As also reported, gross Profit grew by $284,996 in Q2 2022 compared to the same quarter in 2021, or 39.1%, year over year. In Q2 2022, the gross margin percentage increased to 42.8% from Q2 2021's 36.8%. The rise is a result of the items sold's sales mix.
Seeing all these numbers is exciting for a small-cap company like Draganfly, which is still flying below the radar.
As one of the best drone stocks on this list, the company seems well-positioned to capitalize on its growth, and its share price could surge once it wins more major contracts.
Drone Delivery Canada Corp. (OTC: TAKOF)
Drone Delivery Canada Corp. is one of the best drone stocks on the list for a range of reasons. The Canadian company offers a complete turnkey drone delivery solution for commercial clients from design to engineering, automated battery storage system, and depots.
It has a substantial global delivery operation and strong partnerships with high-value customers, such as Nexeya Canada, for designing and deploying military drones.
According to Markets and Markets, the market for military drones could achieve a compound annual growth rate (CAGR) of 12% from 2018 to 2025 and double its value to nearly $27 billion by the end of the forecast period.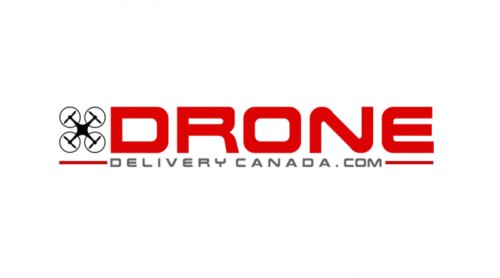 Drone Delivery Canada Corp. also has an impressive market cap of $112 million with a stable cash burn rate. This indicates that the company is growing its research and development without a significant risk of running out of money.
The company also partnered with the University of British Columbia, assisting with the implementation of dangerous goods' transportation. What makes this significant is that Remotely Piloted Aircraft System is a new industry with evolving regulations.
TAKOF is at the forefront of best practices and standards, which gives it a competitive advantage in the long term.
With its sound financials and relationships with huge industries, this is one of the drone stocks that deserves an investor's attention.
Plymouth Rock Technologies (OTC: PLRTF)
Despite a measly $6 million market cap, Plymouth Rock Technologies could be another option for investors in the penny stock market.
Its drone technology has found a niche in the oil, gas, and petrochemical industry, a market that could have a CAGR far superior to others at 65.4% from 2022 to 2026.
In particular, the tech business based in Massachusetts delivered several orders of its PRT X-Lite series drones to Saudi Arabia during the last quarter of 2021.
Within the same period, Plymouth Rock Technologies announced a follow-up order from Aardvark, who used the high-tech drones to monitor gas and oil pipelines. This brought the revenue for this client alone close to a million dollars.

Further, it secured a contract with the UK's Norfolk Constabulary to deliver unmanned aircraft with beyond visual line of sight (BVLOS) capability.
And most impressively, its Phased Array Tracking Radar to Intercept of Target (PATRIOT) Missile was ordered by BOEING through its reseller.
Although the company is very small, it has already made a lot of partnerships which indicates that it is on the right track to success.
All these deals and contracts made in the past quarter show that there is a high demand for its products, which would result in an increase in sales and ultimately lead to Plymouth Rock Technologies being a profitable company.
These pending orders and contracts could result in a big year for Plymouth Rock Technologies and its shareholders, translating to an increased share price, at least in the short term.
Top Drone Penny Stocks to Watch
Velodyne Lidar (NASDAQ: VLDR)
Velodyne Lidar, a Silicon Valley company, does not design or manufacture drones. Instead, it makes LiDAR, a critical component for autonomous systems used to create 3D images of the surrounding environment.
As the demand for automation and robotics increases, so does the value of this product, which is expected to be worth $2.90 billion by 2027 from less than $800 million in 2019.
Lidar also allows Velodyne to sell in other rapidly growing tech sectors, most notably autonomous vehicles. Although fully autonomous cars and trucks are still absent on the roads, the market size for these innovations has been staggering.
According to Allied Market Research, its global value could hit over $2 trillion from 2021 to 2030, a CAGR of 40.1% in only ten years.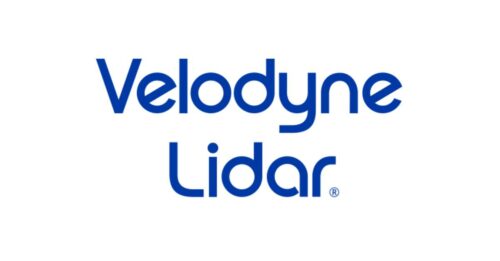 The company also posted revenues of $11.51 million for the quarter that ended June 2022. Representing an earnings growth of 47.5% from the previous year, this was a result of a strong demand for its products in automotive and other industries.
However, the company is still underperforming this year.
This can be attributed to the COVID-19 pandemic, as well as the overall market conditions in 2020. Nevertheless, it is important to note that Velodyne Lidar is a young company with plenty of room to grow.
Looking ahead, the company has several major catalysts that could propel its share price higher. First, there is increasing demand for autonomous vehicles, which is being driven by a number of factors, including the COVID-19 pandemic.
Second, Velodyne has partnered with Volvo to supply LiDAR units for its autonomous vehicles. This is a major vote of confidence from one of the world's leading automakers.
All things considered, Velodyne Lidar is a company with strong fundamentals and significant upside potential. Although it has been impacted by the pandemic, the long-term outlook remains positive. For these reasons, it could be a good addition to your portfolio.
Simply put, buying Velodyne isn't only investing in drone technology and other noteworthy and popular types of tech, such as autonomous vehicles.
Archer Aviation Inc. (NYSE: ACHR)
Archer Aviation is an interesting penny stock since it doesn't sell hobby drones, small drones, or other unmanned aerial vehicles for popular buyers like the air force. Instead, it hopes to be one of the companies operating an air taxi service using passenger drones.
These enterprises are surely in their early stages, but the industry landscape is a-buzzing. It has the potential to earn almost $7 billion by 2030 or reach a compound annual growth of over 25% until 2030.
The demand for passenger drones is not shabby either, as Polaris Market Research estimates the global demand to achieve a CAGR of 29.5% by 2026.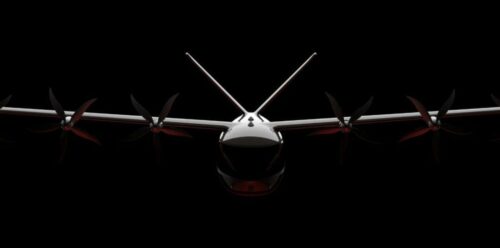 Currently, Archer and its other competitors like Joby Aviation have been conducting test flights, and the former received airworthiness certification from the Federal Aviation Administration in 2021.
Archer also has a billion-dollar pending order from United Airlines, which plans to buy 200 units of electric vertical, take-off, and landing (eVTOL) planes.
According to a company's recent statement, United Airlines has placed a $10 million deposit on 100 flying taxis that it has purchased.
These eVTOLs will have a range of 60 miles, can seat up to five people, and fly at around 170 mph. Partnering with established companies such as United Airlines could be a major catalyst for Archer's growth.
The market opportunity is there, the partnerships are in place, and now it's up to Archer to execute its plans. For penny stock investors looking for an electric vehicle play with high potential upside, ACHR stock is definitely worth considering.
With huge market demand for passenger drones, driven by worsening land traffic and the need to reach remote areas more conveniently, Archer Aviation is a good penny stock to buy today.
Vislink Technologies Inc. (NASDAQ: VISL)
Like Velodyne, Vislink Technologies is not involved in building drone systems. But it can still count as a drone penny stock since it produces the platform that allows the unmanned aircraft to receive and download high-quality live data and video.
Therefore, its wide array of image and video systems allows drones to be useful for surveillance models, events productions, news-gathering operations, and emergency response, among others.
Founded in the early 2000s, Vislink has also been pouring millions into developing new technology, like Aerolink, which can deliver fast and immersive real-time videos through the 5G network, and automated video solutions driven by artificial intelligence.

Although the company's market capitalization is small, its revenues rose year over year in the first quarter, while gross profit margins jumped to 55% compared last year.
The company has also been profiting from live events recently. Despite delays in projects, notably in government markets, the reintroduction of live events and excellent momentum for its new products have created prospects and stimulated quote activity.
This has made it possible for the firm to develop a very strong pipeline of deals that it expects to close in the short and long terms.
Since acquiring Mobile Viewpoint last year, the company's end-to-end solutions for the live event production sector now include AI-assisted and 5G streaming technologies.
Vislink is now able to serve smaller events, venues, and leagues in addition to its usual forte of supporting major international live events because of an extended technology suite.
Vislink's growing revenues and proven technology, which is useful in various commercial and industrial applications, could be good-enough reasons to buy this stock.
Parrot SA (OTC: PAOTF)
After failing in its other tech businesses, Parrot SA is a French company that now dominates the drone market in Europe. It offers various products ranging from popular hobby drones to small drones and commercial drones equipped with high-definition cameras.
Concentrating its resources on drone manufacturing now allows Parrot to snag big contracts from the US military worth $11 million in 2019 and the French Army for 300 micro drones.
It is also one of the drone companies to release open-source platforms, which could enable small businesses to customize the tech according to their needs.

Meanwhile, the company's partnership with Measure, a part of AgEagle Aerial Systems, now equips Parrot's thermal drone platforms with a tech to scale and manage drone fleet operations.
Further, Parrot has invested in other types of tech that it may integrate with drones to create a high-demand ecosystem, such as software-as-a-service (SaaS) and cloud solutions, connected garden platforms, and car kits.
Fiscally, the company earned 72% revenue increase during the first half of the year. It reported a $35 million net income in the first quarter and a $21 million net income in the second quarter.
With a market cap at $128.307 million, Parrot is one of the few drone companies that turned profitable. technical analysis shows that the stock may have potential for growth as it is trading below its 52-week high with room to go up.
Combine its eclectic list of products and huge contracts with a market capitalization of over $150 million, and it might be easy to see why this could be one of the best drone stocks for penny investors.
Should You Buy Drone Penny Stocks?
Drone penny stocks could be worth looking into, especially for investors who want to bet on a fast-growing technology.
Goldman Sachs forecasts that the total revenue for consumer drones in the United States could hit $100 billion in 2022 after surpassing a billion dollars two years ago.
These unmanned aircraft are getting more popular among the military, government, and private companies. Meanwhile, the potential uses span from security solutions to space technology, aerial mapping, and emergency response.
Drones also have a future in delivering perishable food items and packages, with companies like FedEx, Walmart, and Amazon heavily investing in them.
However, drone technology faces many challenges, including regulatory issues with the Federal Aviation Administration. Further, some shares are still penny stocks, which are notoriously volatile and risky.
While investors can take advantage of the growth potential, they are still likely to lose a lot if they aren't cautious.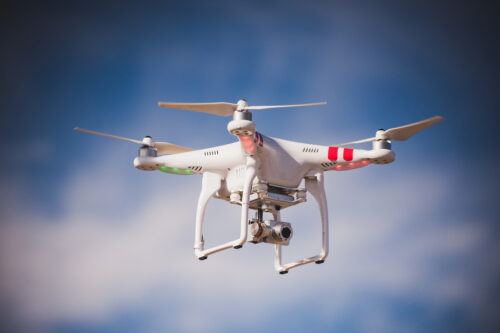 Where to Buy Drone Penny Stocks?
One of the best places to buy drone penny stocks is online through brokers like Webull and Robinhood, with no account minimums and commission fees.
Some platforms also provide investors access to drone stocks traded on major stock exchanges like NASDAQ and New York Stock Exchange.
Either way, you'll still want to analyze these penny stocks by scrutinizing the company's financial statements, products and services, competitive landscape, and management team to minimize losses and promptly ride with the growth.
Best Drone Penny Stocks: Final Thoughts
Penny stocks for drones are definitely worth looking into for investors who want to cash in on the growth of this industry. With a little analysis, you can find some great companies with long-term potential and buy their stocks before they take off.
However, always remember to tread carefully in the world of penny stocks — they are notoriously volatile and risky.
Drone Penny Stocks FAQs
Which Drone Stock Is Best?
There is no definite answer to which drone stocks are best since they are all volatile and risky. However, investors can research the companies with the most potential for growth, including Boeing Co., and Northrop Grumman Corp.
Can You Get Rich Off Penny Stocks?
The chances of getting rich off penny stocks in the long term are slim since they are tricky and risky. However, investors can take advantage of their volatility to make quick profits. Regardless, experts always advise penny investors to be cautious and do their research to minimize losses and maximize growth.
Is There a Drone Stock?
Yes, there are drone stocks, and they are becoming more popular as technology advances. Some of the best ones are Boeing Co., Nvidia Corp., and Northrop Grumman Corp. These are just a few examples, and many more companies are working on developing this technology.
Which Drone Company Is Listed in the Stock Market?
Many drone stocks are traded on major stock exchanges like NASDAQ and NYSE. Some of the most popular companies include Boeing Co., Northrop Grumman Corp., and Nvidia Corp. In addition, some penny stocks are also on these exchanges, such as Draganfly Inc., Velodyne Lidar, and Archer Aviation.
Who Is the Leader in Drone Technology?
Some of the biggest companies in the drone market are DJI, Aerialtronics, Kespry, and eHang. Other established tech businesses like Google, Amazon, and Walmart are also heavily investing in this technology.