Read on for our list of the top toy stocks to watch out for in 2023.
Toy stocks could be a great investment for anyone looking to get into the stock market.
Not only do they have a relatively low price point, but they also tend to be very stable and resistant to economic downturns.
The toy industry is evolving and incorporating new technology to appeal to today's children.
During the height of the COVID-19 pandemic, toy sales soared, and that momentum lingers today.
But what publicly traded toy companies should be on your radar?
Follow along to find out.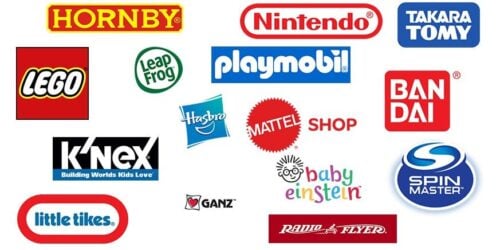 Publicly Traded Toy Companies To Buy Now
Mattel (NASDAQ: MAT)
Mattel is one of the world's most established toy developers.
It owns several beloved doll brands, including Barbie, American Girl, and Polly Pocket.
It is also known for brands like Fisher-Price, Hot Wheels, and Thomas & Friends, just to name a few.
This company is based in California and has been one of the largest toy manufacturers in the United States since the 1950s.
Its stock struggled in early 2021 but has since bounced back.
However, it has been unable to return to the highs it experienced in 2014.
When the pandemic hit, Mattel suffered serious sales losses.
However, this doesn't mean you should rule Mattel out when building your portfolio.
The company's losses have forced them to readjust its strategy for the next few years.
And according to Mattel's CEO, the turnaround is now complete, and it is currently in growth mode.
The producer of Barbie, Hot Wheels, and other toy brands announced a 33% increase in earnings, to 53 cents per share, late last week.
Sales increased by 8% to $1.75 billion, surpassing projections of $1.66 billion.
In after-hours trading, the shares of MAT rose substantially as a result of this.
In the United States, sales of dolls such as Polly Pocket, American Girl, and Barbie increased by 27%, while it increased by 13% throughout the world.
According to Mattel, Barbie had a "great year" in 2021, with gross billings increasing by 24% to the highest level on record.
With a long history of financial success, Mattel is a proven company.
However, past performance is not an indicator of future success.
The company's shares are very affordable right now, making it a great investment time.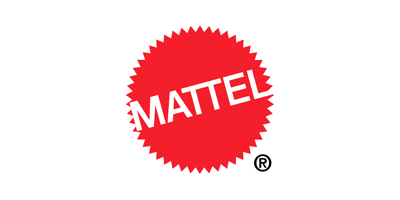 Walt Disney Company (NYSE: DIS)
Since its founding in the 1920s, the Walt Disney Company has always been synonymous with children's entertainment.
It may be best known for its movies, TV shows, and theme parks, but Disney also makes toys that bring its most popular characters to life.
Walt Disney founded the company in California as an animation studio.
After huge success in movie production, the company started to expand in the 1980s with television content as well as its theme parks and hotels.
Disney stock is part of the Dow Jones and is often recommended as a safe buy for those just starting to build their portfolio.
What's great about owning a Disney stock is that you are not just investing in toys, amusement parts and digital content — but a lot more.
We added Disney to this list because of its diversification.
Understanding why Disney is a great investment even though the company recently struggled is important.
As consumers returned after being absent due to the pandemic and rates for food and other facilities were raised, the company enjoyed a significant increase in operational earnings in its parks divisions.
Meanwhile, Disney's streaming service, Disney+, saw 11.8 million net additions, up from 7 million.
Since Disney has diversified revenue streams, it could be seen as more stable than other stocks on this list.
Now could be a great time to buy this stock, as shares could jump up in price when the global economy fully recovers.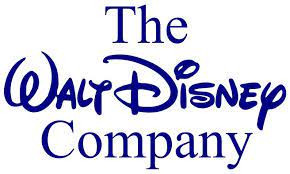 Walmart (NYSE: WMT)
Walmart is a big-box retailer with locations throughout the US.
The company sells everything from toys to clothing to electronics, and it is a very popular place to go for holiday shopping.
Walmart is the world's largest private employer and the largest company in the United States by revenue.
It has stores all over the world and is known for its affordable pricing.
Unlike many other major retailers, Walmart's stock has gone up dramatically last year, albeit with some fluctuation.
Its third-quarter earnings exceeded market expectations, and this momentum may continue through the next quarterly report in March.
Surprisingly, sales statistics from the holiday season will be included in the fourth quarter.
This is usually the most profitable quarter of the year for Walmart.
In general, many investors consider Walmart to be a steady stock that works well as a long-term investment.
While transitioning to e-commerce has presented some challenges in the last year, it hasn't really slowed them down much.
Walmart recently launched Walmart+, an online service designed to compete with Amazon Prime.

Target (NYSE: TGT)
Target is another large retailer with stores throughout the United States. It has a huge selection of toys available, and is also known for things like home decor, clothing, and entertainment products.
Target's business model is similar to Walmart's, but it sets itself apart by focusing more on the consumer experience.
The company has a sleek brand image and is known for quality products.
While its prices are slightly higher than Walmart's, it generally won't break the bank.
Consumers who might have traditionally purchased luxury items have turned to Target for alternatives.
Most recently, Target is shifting its focus to e-commerce.
It now offers reliable delivery and no-contact pickup services, which consumers have been using in increasing numbers.
Now, let's go back to the most current financial report.
Shoppers had completely settled into new routines or had returned to their old ones at this stage.
Nevertheless, Target continued to prosper.
Store sales, internet sales, and same-day services all climbed by roughly 10%, 29%, and 60%, respectively.
Target's sales increased by double digits in all five of its product categories, which are significant.
In addition, Target reported a 12% increase in traffic.
Target stock hit a peak at the end of November last year and has since dropped slightly.
A dip in its stock price could make it a good time to invest in this company.
Best Toy Company Stocks
Funko (NASDAQ: FNKO)
Funko is one of the hottest toy brands on the market right now.
The company makes collectible dolls and other merchandise based on pop culture characters and celebrities.
These include characters from movies, TV, and video games, as well as actors, musicians, and more.
Its most sought-after toys are its Funko Pop dolls and minis.
It also makes keychains, apparel, and other fun items.
One of the things that make Funko Pop dolls so popular is that it appeals to people of all ages.
Both kids and parents can enjoy building a collection of their favorite characters.
The company has grown in a variety of ways from last year.
Sales in the United States increased by 35.7% YoY, according to management.
In the third quarter, sales in Europe increased by 65.7% compared to the previous quarter.
Other overseas sales have increased by 19.6%.
When it comes to brands, there's a flurry of revenue from branded products increased by 41%.
Sales of the company's Loungefly branded products increased by 36.7% over the same time period.
The stock took a dip earlier this year but is now on an upward trajectory.

Hasbro (NASDAQ: HAS)
Hasbro is another one of the world's largest toy companies.
It makes both toys and board games, and some of its earnings also come from TV shows related to its brands.
Some of Hasbro's top brands include Power Rangers, Transformers, My Little Pony, and G.I Joe.
It also makes classic party games like Monopoly and Twister, as well as Nerf toys.
Hasbro stock is still more expensive than many other manufacturers of kids' products.
However, there's a good reason for this.
It has taken steps to adjust its finances and is putting e-commerce first.
Hasbro also has plenty of movies and TV shows in development that could be very lucrative.
It has contracts to make toys for popular Disney and Universal Studios brands.
With another record year for Wizards of the Coast toy line, solid consumer product sales growth, and increasing Hasbro-led content, the company could be on its way to return to 2019 levels of product delivery,
While effectively managing supply chain issues, including increased fourth-quarter input and freight prices across the board, the firm generated outstanding results.
This includes a 17% revenue growth for the year, improved operating profit margins, and $818 million in operational cash flow.
In 2021, Hasbro was able to pay down $1.08 billion in long-term debt and continue investing in growth plans.
Hasbro's status as one of the largest companies in the industry means that it could be a solid stock for the long term.
Toy Company Penny Stocks
Vinco Ventures (NASDAQ: BBIG)
Vinco Ventures is a holding company headquartered in Pennsylvania.
Its largest subsidiary is a company called Edison Nation, which connects product designers with partners that could potentially manufacture and market its products.
Innovators can submit a design, which Edison Nation can help with licensing, marketing, and other services.
Although Edison Nation works with many different types of products, it is known for developing exciting new toys.
The company even partnered with larger organizations like Mattel in the past to find innovative new products.
Vinco Ventures is a penny stock, which means that it can be very volatile.
Although Vinco is not a pure-play toy stock, this still can be an opportunity to enter this industry while enjoying the perks of its other ventures.
Most notably, its recent acquisition of Lomotif, a competitor of TikTok that was launched in India.
Vinco will control 40% of Lomotif, which means that if it takes off, this could translate to serious profits.
However, low prices can present opportunities for growth without excess risk.
Buying this stock could be an investment in the toys of the future.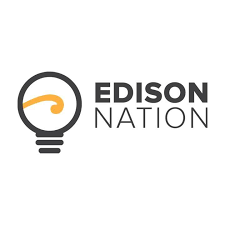 JAKKS Pacific (NASDAQ: JAKK)
JAKKS Pacific is a toy company based in southern California.
It makes a wide range of toys, including action figures, dress-up products, craft sets, and more.
The company's most notable product line is the Plug It In & Play TV set.
These are electronic devices that plug into a TV set and contain a variety of video games and other content.
Over the past few decades, JAKKS released a huge selection of these games.
Some of them were from popular entertainment franchises, like Disney and Nickelodeon.
Retail sales of its products were up by 9% according to its latest financial report.
However, due to a spike in sales during the holiday season last year, JAKK has been on a surge since the start of 2022.
If you want to lay your fingers on toy stocks, JAKK is cheap and currently on a bull run–so keep a close eye on it.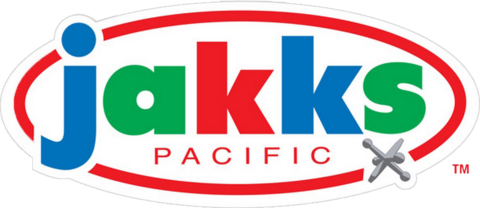 Should You Invest In Toy Stocks?
Times are changing fast, and you might be wondering whether the toy industry is still worth investing in.
Although the market is dynamic, kids still use toys, especially ones that integrate with today's digital technology.
When it comes to toy stocks, there are a few things you need to keep in mind.
For one, the industry is incredibly competitive, with big players like Mattel and Hasbro fighting for market share.
Additionally, the Toys "R" Us bankruptcy has left a lot of retailers looking to fill that space, which means there might be new up-and-comers to take this top spot.
It's important to remember that most toy companies are family owned, so the dynamics of these businesses can be very different from the other stocks on your watch list.
The pandemic has also changed the way that kids play with toys.
Families are now spending more time at home, and there's increased demand for products that will keep kids entertained on their own.
The savviest manufacturers and retailers continually adjust their products to keep up with hot entertainment trends.
Since kids are spending more time on their electronic devices, many popular toys now integrate with software programs.
You'll want to ensure that the companies you're investing in have a strong business plan moving forward and aren't resting on their laurels.
Many of today's top toy developers have diversified income streams as well.
This helps them stay financially stable even as the economy evolves.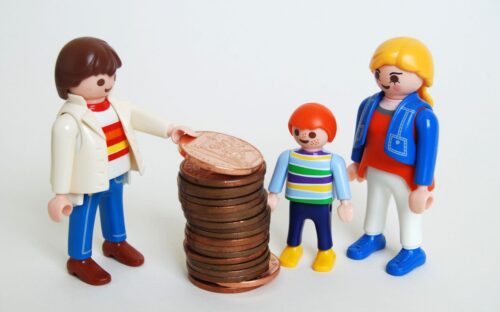 Best Toy Company Stocks: Final Thoughts
Even though the holiday season is over, consumers are still spending their money on toys and other gifts for their children.
With kids at home for most of the day, now could be a good time to be buying stocks in the toy industry.
Many of these toy companies are also looking for new ways to innovate and diversify in a changing economy.
While some of these stocks might not see explosive growth, established toy companies could have the potential to be a great long-term buy for a stable portfolio.
Toy Stocks FAQ
Take a look at our answers to the most commonly asked questions about toy stocks.
What Are Toy Stocks?
Toy stocks are investments in companies that make and sell toys.
These stocks could be a good investment for several reasons, but the biggest one is that the toy industry is generally stable, even during recessions.
Many popular toy brands have high brand recognition and loyalty, and the demand for toys usually increases during the holiday season.
Is Hasbro a Buy or Sell?
The company has been able to grow its earnings by double digits for six consecutive quarters and it could continue this growth.
Hasbro also pays a dividend of 3%.
Based on these indicators, some analysts are giving this stock a buy rating.
Still, you'll need to perform your own due diligence to answer this.
Are Toy Stocks Profitable?
Toy stocks have the potential to be profitable, but like any other type of stock, it depends on the company.
Some companies may have strong earnings growth and be able to pay dividends, while others may not be as profitable.
It is important to do your research before investing in toy stocks.
What Is the Biggest Toy Company in the World?
The biggest toy company in the world is Mattel.
The company has a market capitalization of $8.58 billion and has been able to turn around from its slump last year.
The company posted an increase in sales and EPS from its recent earnings report.
Despite the dip last year, it is still the biggest toy maker in the world.
What Is the Fastest-Growing Toy Penny Stock in 2023?
JAKKS Pacific (NASDAQ: JAKK) is a toy company with a market capitalization of $122.26.
The stock has been on a bull run since the year started, with a YTD performance of +120%.