Disney is one of the most recognizable brands in the world thanks to its storytelling, theme parks and resorts, and an array of popular characters.
The company's diverse operations include television production, a film studio, and a large consumer products line of merchandise.
Did you know that Disney has major competitors to several business segments?
Delve into this Disney competitors analysis and learn about the Walt DIsney Company's major rivals.
What Is Disney?
The Walt Disney Company is named after its founder Walt Disney and started as an animation house in October 1923.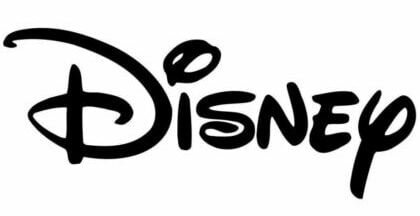 Today, the company is one of the largest media conglomerates in the world with a worldwide audience.
Its business segments include Disney Media Networks, Walt Disney World, and Walt Disney Animation.
It has had several high-profile acquisitions including 20th Century Fox, Marvel Entertainment, Lucasfilm, and Pixar.
The Walt Disney Company is traded publicly on the New York Stock Exchange. It is listed under the ticker symbol DIS and is a popular long-term investment.
The company generates revenue from a variety of diverse operations such as streaming services, animated movies, character-based merchandise, and amusement parks.
Revenue also comes from Disney Media and Entertainment Distribution, which handles global distribution, sales, advertising, operations, and technology for the company.
The rest of the company's divisions are made up of its film and television studios.
Walt Disney Studios handles the theatrical side of the business. Disney General Entertainment Content works with its television content.
Lastly, ESPN and Sports Content deals with the company's live sports programming and original sporting content.
Disney's SWOT Analysis
Disney's advantage is its incredibly deep pockets and the ability to attract top-tier talent to their business.
Disney is home to three of the top five highest-grossing media franchises.
This includes Winnie the Pooh, Mickey Mouse, and Star Wars.
While Mickey Mouse and Friends are the creation of Walt Disney and The Walt Disney Company, Star Wars, and Winnie the Pooh were acquisitions.
This highlights how a willingness to spend money on the right acquisitions is a part of Disney's competitive advantage.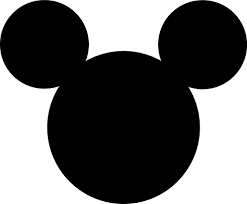 Strengths
Disney has extremely strong brand recognition that everyone is exposed to from a very young age.
Their line of children's films, such as The Lion King, Aladdin, and Snow White, is adored by children and adults alike.
Its theme park business is the most popular in the world with tens of millions of people visiting the parks each year.
From cruise lines to the Disney Music Group, Disney is known for providing world-class products and services.
The company's broad diversification in products and services cushions it against potential trend changes or economic issues.
Its intellectual property portfolio is extensive and valuable.
Weaknesses
Disney relies heavily on its brand and reputation, to the point of neglecting general marketing and advertising.
The company has a difficult time retaining employees, despite investments in training programs.
Walt Disney's executives struggle with internal conflicts, including claims of racism and unsafe working environments.
Opportunities
Disney can take advantage of modern social media marketing trends, to expand its reach and market share, both globally and in North America.
The Disney+ streaming services are an opportunity to capitalize on the market value of Disney's media brands.
It can continue to make strategic, high-value acquisitions of popular television programs, interactive media, and other intellectual property in the media industry.
The company can create more programming and merchandise for global audiences.
Threats
Disney faces limitations with modern technology in its streaming services. Customers want to access content through a wide variety of smart devices, including phones, tablets, and VR headsets.
Piracy is a known threat on the digital and physical front. The company must stay vigilant against digital file sharing and unauthorized product merchandise.
Disney's Biggest Competitors
Disney makes its money primarily through three sources.
The Disney Parks, Experiences, and Products division brings in the bulk of its money, accounting for 37.6% of revenue in 2019.
Its second-largest source of income is through its media networks such as ABC. It accounted for 35.6% of revenue in 2019.
The company's studios bring around 16% of its total revenue which includes the sale of movies, home entertainment, and subscription services.
While 20th Century Fox used to be one of the biggest competitors, Disney acquired the company in 2019.
Here are the current biggest Disney competitors:
WarnerMedia – Owned by Discovery and produces films and television.

Comcast – Operates various television and film studios as well as theme parks.

ViacomCBS – One of the largest media companies in the world with many well-known brands.
WarnerMedia
WarnerMedia is one of Disney's main competitors, Previously owned by AT&T, the company was acquired by Discovery in April 2022.
WarnerMedia began in 1990 and was founded by Steve Ross, at that time it was known as Time Warner.
The company operates under three separate divisions Turner Broadcasting System (TBS), HBO, and Warner Bros. Pictures.
It owns the rights to many of the world's most popular franchises including Harry Potter and Game of Thrones.
The company introduced its own streaming service called HBO Max which directly competes with Disney's Disney+ service.
WarnerMedia has been releasing its big blockbuster films on HBO Max for no extra cost, while Disney is asking for a $30 premium fee.


Comcast
Comcast competes with Disney for both its entertainment customers and has a theme parks and experiences division.
Comcast is the largest internet service provider and largest cable TV provider in the United States.
Through its NBCUniversal division, the company produces films and TV shows and has its own streaming service called Peacock.
Its cable networks reach over 800 million homes in the U.S. It accounts for 5% of the company's total revenue.
Comcast is a public company that trades on Nasdaq under the ticker symbol CMCSA.
In 2020 the company posted total revenue of $103.56 billion. The operating income for Comcast was $17.4 billion.
The company employs over 190,000 people worldwide.
Its theme park business, known as Universal parks, is the third-largest operator by attendance figures. It is behind Disney and the Merlin Entertainment Groups.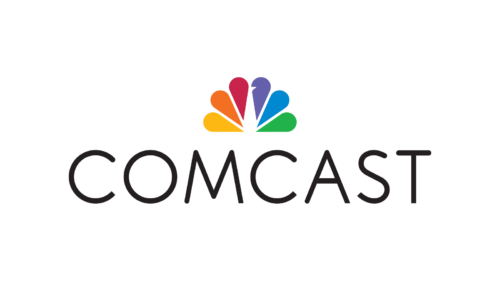 ViacomCBS
Thanks to the merger between Viacom and CBS in 2019, ViacomCBS is one of the largest media companies in the world.
Alongside its film and TV production divisions, the company hosts live events, sells merchandise, and publishes books.
It is the home to many well-known brands including Nickelodeon, Simon and Schuster, MTV, and Paramount.
The company has also entered the streaming service market with Paramount+ and CBS All Access.
ViacomCBS is publicly traded on Nasdaq under the ticker symbol VIACA. It is also part of the S&P 500 stock marketindex.
In 2020 the company reported total revenue of $25.29 billion.
Its operating income for 2020 was $4.14 billion and they employ over 22,000 people around the world.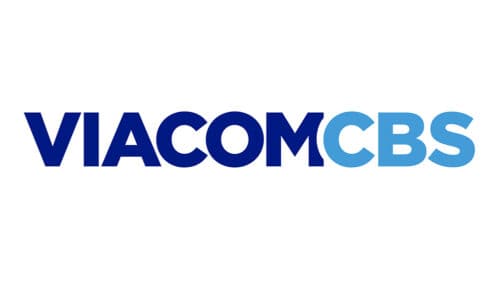 Disney Competitors and Alternatives: Final Thoughts
The Walt Disney Company tends to target the kid and family niches, which means it doesn't offer much entertainment aimed exclusively at adults.
For example, they rarely allow their films to be rated R and so Disney competitors are able to successfully target more adult audiences.
This doesn't really faze Disney, however, as they drive significant income from their family-orientated businesses.
As long as public sentiment doesn't shift too heavily into more adult themes, Disney will continue to be a high performer.
It's a beloved brand that constantly delivers exceptional products that audiences love.