With so many stocks trading under 1 dollar, it's difficult to keep track of companies with real potential. Where do you even start your search? Keep reading for our shortlist for some of the best stocks under $1 to watch out for in June 2022.
Best Stocks Under $1 with Potential 2022
GEE Group Inc. (NYSEAMERICAN: JOB)
The GEE Group provides specialized staffing solutions for organizations and has been doing so in some capacity since 1893. Within its broad portfolio, it covers healthcare, commercial, and professional staffing opportunities.
The company controls several other brands that each focus on specific areas of the job pool. These brands stretch across the country with exposure to several markets. As each job market grows, GEE Group plans to expand alongside it.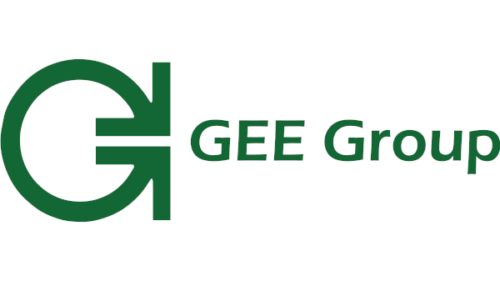 GEE reported substantial financial numbers for Q2, seeing improvements in revenue, net income, and earnings per share. Gross profits for the three and nine-month periods that ended on June 30, 2022 were $16.5 million and $46.6 million, up 40% and 38% respectively.
Share prices have seen a nice increase since July, no surprise thanks to such favorable financials. Given the price, GGE provides a lot of growth potential to many investors.
Parks! America (OTC: PRKA)
Parks! America is the parent company of Wild Animal Safari Park, with locations in Georgia, Missouri, and Texas. As the name implies, Wild Animal Safari brings the thrill of an African safari experience to North America.
Each park contains hundreds of acres of land and many animals seen on the African plain. Each of these parks is a drive-through experience undertaken either with your own vehicle or via a guided tour bus.
The company's Texas park opened in 2020 and Parks! America looks to continue expansion in other areas. Each park has been profitable and looks to continue on this trend. Share prices have been a bit stagnant of late, as second-quarter financials didn't deliver.
However, historically speaking, upwards of two-thirds of its yearly revenues typically come from the second half of its fiscal year.
Despite having slightly poor first-half results, the company is still focused on delivering a great 2022 fiscal year. It aims to build a solid platform to expand its business for many years to come.
Overall, Parks! America plans to invest in each park this year to further enhance the guest experience and continue to grow in sales.
Northern Dynasty Minerals Ltd. (NYSEAMERICAN: NAK)
Northern Dynasty Minerals have 100% ownership of the Pebble Project located in Alaska. This region is believed to be the largest undeveloped source of copper, gold, molybdenum, silver, and rhenium in the world.
The project is currently in the federal permitting stage, waiting for approval to begin operations. Although the company has hit a few bumps in the road during the approval process, it is confident the proposed mine now meets all requirements at the federal level.
At present, Northern Dynasty Materials are in a holding pattern without revenue from any current operation. Share prices have followed suit, with all eyes on the appeal submitted last year.
A positive response from the federal government would likely put Northern Dynasty Materials on the stock market map in a big way.
Best Biotech Stocks Under $1
Sesen Bio Inc. (NASDAQ: SESN)
Sesen Bio is a drug manufacturer with hopes of having a product in the market shortly. The company has submitted its Vicineum drug for FPA approval designed to treat bladder cancer.
Vicineum did not get FPA approval in its first attempt, causing Sesen Bio's stock to drop significantly overnight. Sesen Bio seems confident that this medication will do better this time around.
To determine an expected regulatory path for a prospective resubmission of a BLA for Vicineum, the company continued to interact with the US FDA throughout the quarter.
On the other hand, the company has also started a process to explore strategic alternatives to maximize shareholder value. This includes mergers, achieving royalty payment obligations, and holding its cash position, with a total of $161 million.
It is also looking at using Vicineum for approval to treat cancers in other parts of the body. Share prices were over $4 before the big fall and have settled in under the $1 mark. Success with Vicineum could send share prices back up at an explosive rate.
Applied Genetic Technologies (NASDAQ: AGTC)
Applied Genetic Technologies has several drugs in the clinical phase aimed at genetic therapies. The company is in the process of exploring treatment options for rare ocular issues such as X-factor retinitis pigmentosa and achromatopsia.
These medications have already entered into the testing phase, with its XLRP treatment well into phase 2 trials. Beyond the eye, Applied Genetic Technologies is also pursuing drugs for rare neurodegenerative and ontology diseases.
Investors painting Applied Generic Technologies in a positive light believe the firm has a price target as high as $15 at present, a major upside from its approximately $0.50 valuation today. Although things are quiet right now, buying in at this stage could reap significant gains down the road.
Best Marijuana Stocks Under $1
HEXO (NASDAQ: HEXO)
HEXO is a Canadian cannabis creator and distributor that looks to serve the global market. The company boasts over 2 million square feet of facility space between facilities in Ontario and Quebec.
Products are split between recreational and medicinal use, and HEXO has multiple brands representing each. Several of these brands are acquisitions from 2021 alone.
The latest news shows HEXO partnering with Tilray Brands in an attempt to further solidify its business. Concurrent with this partnership, it also engaged in a binding stock purchase agreement with KAOS Capital Inc, providing HEXO access to a total of $180 million.
As the United States and other countries legalize cannabis use, HEXO plans to extend its reach into each of these markets. Share prices are down of late, but the company hopes its efforts will push it back above the $1 mark in the near future.
Buying now could be a good chance to buy low and watch share prices climb.
Best Energy Stocks Under $1
Camber Energy, Inc. (NYSEAMERICAN: CEI)
Camber Energy provides energy and power solutions to businesses and residential properties in North America. The company additionally has natural gas and oil assets in the United States. It works largely through its subsidiary Viking Energy Group to provide these services.
Camber Energy is all about growth, using Viking Energy to acquire two new subsidiaries in February of this year. With revenue streams of energy and power products, Camber Energy could be well-equipped to succeed.
According to Camber Energy, Inc.'s most recent report, its proven reserve was 73,800 barrels of oil equivalent. The business also holds a sizable stake in Viking Energy Group, Inc. For a carbon capture system in Canada, the subsidiary has the exclusive license.
With an average daily volume of over 56 million shares, Camber Energy, Inc. is a popular company. Big boosts in revenue and earnings per share should help jump-start falling share prices.
Cheap Stocks to Buy Now Under $1 Dollar
United States Antimony Corporation (NASDAQ: UAMY)
United States Antimony is a natural resource company with a primary focus on antimony. The company mines, transports, mills, smelts, and finally sells antimony to the consumer. It is a true end-to-end process that United States Antimony has been performing since 1968.
Further, it is the only company that smelts antimony in the entire country, making its services quite desirable. Antimony is commonly used in modern medicine and cosmetics. To diversify, the company also mines precious metals and zeolite.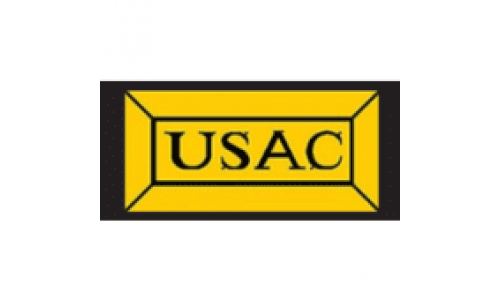 United States Antimony has three different mills and a smelter in Mexico with a refinery and smelter at its headquarters in Montana. It has danced around the $1 share price line a few times, even crossing over it for a stretch in 2021.
A record quarterly antimony sales revenue of $2,828,930 helped the business recently post a quarterly gross profit of $1,139,388 and net income of $786,252. Over 433,350 pounds of antimony contributed to these high numbers.
With an average realized price per pound of $6.53, sales of antimony metal and oxide totaled 90,365 pounds and 413,235 pounds, respectively.
Its unique position as the only antimony smelter in the US increases in revenue and net income and lots of cash on hand make this stock very appealing.
Should I Buy Stocks Under $1?
Trading penny stocks has its pros and cons. The defining feature of penny stocks, volatility, can work in your favor or against your investment objectives.
Getting in early before a big swing can rake in some pretty impressive gains while being too slow to the draw could spell substantial losses. Day traders can also play off a penny stock's volatility to make money off quick buys and sells.
If you're a fan of volatility, you might also want to look into technology stocks, as they're very speculative in nature, which could lead to some wild price swings. Holding a long position in small-cap companies also has the potential to pay off as well.
When searching for penny stocks, do consider a few things before making an investment:
If possible, check a company's earnings per share to see if it is profitable — it could at least give you an indication that it has a functioning business model.

Check for high trading volume, as it indicates that investors are buying the stock, which could give you an idea of market sentiment.

Check the news to see if there are potential catalysts in the works.
Still, all the research in the world is not a guarantee of profits, so you should be prepared to eat a loss if the market doesn't swing your way. If you're new to high volatility investments, you might want to just look at a few penny stocks trading for less than $1 to start.
This may make it easier to build a functional strategy for trading low-priced stocks without risking major losses out the gate.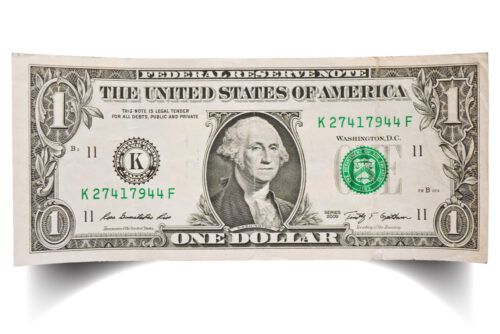 Where to Buy Stocks Under $1
When it comes to stocks under the one-dollar mark, it's a lot more accessible to start building an investment portfolio with stocks that are listed on major exchanges.
NASDAQ and the NYSE have specific requirements that companies must meet pertaining to equity, assets, and volume. These requirements can translate to fewer risks when investing in penny stocks.
Robinhood and Webull both have the means to scour these major exchanges for the best stocks under $1 out there. Both platforms have commission-free trading and give free stocks just for signing up.
Robinhood is good for traders of all types, with a simple user interface and educational tools. Webull, on the other hand, has more sophisticated tools under the hood that will benefit more experienced traders.
If you want to trade penny stocks on the OTC markets, brokers like Fidelity offer the ability to do so.
Best Stocks Under $1: Final Thoughts
Trading stocks of companies with a small market capitalization comes with a lot of risks, and proper market timing is key. Day traders that can effectively wield volatility could have an opportunity to see solid gains.
That being said, there are stocks under $1 that could be fantastic long positions. In fact, Amazon was a penny stock for a time. Keep in mind that this scenario is not typical, but it's at least food for thought.
Still, there's plenty of opportunities to find in the financial world — you just need to know where to look. A little luck doesn't hurt either.
Stocks Under $1 FAQ
Which Is the Best Penny Stock?
There's no clear-cut answer for which penny stock is best for you, as this is entirely dependent on your trading style and investment objective. That said, energy stocks like Camber Energy could be a good place to start your search, as energy has been seen as a relatively stable investment.
What Are Some Good 1 Dollar Stocks?
GEE Group stands out for its reach across multiple markets in a space that will never go away. In addition, HEXO is always a good 1 dollar stock to keep your eyes on as regulations change towards cannabis use.
Although we can't say for sure, we can see things brewing for each of the stocks we've listed above. Every ticker on this list has things in place to see growth in the near future. Keep in mind that the stock market is volatile, and nothing is certain.
Stocks under $1 can be a good place to start because prices are so low. However, it's helpful to understand the market's volatility and how penny stocks can rise or fall very quickly. Long-term stocks could be a good entry point, as they are expected to increase slowly over time.
Can Penny Stocks Make You Rich?
It's unlikely you'll find a penny stock that will grow to the size of Amazon, but they are potentially good sources of income. Like all other stocks, research is required before investing in a penny stock. Consider the company's financial stability and growth prospects before investing.