With so many stocks trading under 1 dollar, it's difficult to keep track of companies with real potential. Where do you even start your search? Keep reading for our shortlist for some of the best stocks under $1 to watch out for in June 2022.
Best Stocks Under $1 with Potential
GEE Group Inc. (NYSEAMERICAN: JOB)
The GEE Group provides specialized staffing solutions for organizations and has been doing so in some capacity since 1893. Within its broad portfolio, it covers healthcare, commercial, and professional staffing opportunities.
The company controls several other brands that each focus on specific areas of the job pool. These brands stretch across the country with exposure to several markets. As each job market grows, GEE Group plans to expand alongside it.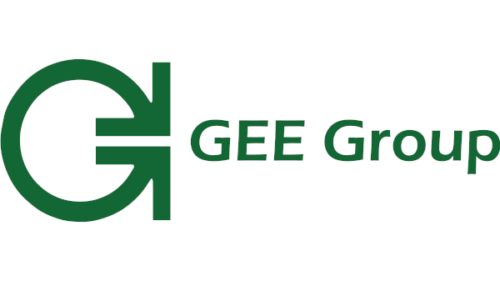 GEE reported substantial financial numbers for the previous year, seeing improvements in revenue, net income, and earnings per share.
Gross revenues and EBITDA for the year were $161.55 million and $12.8 million, up 11% and 13.25%, respectively.
However, current year earnings have so far been disappointing.
Despite this, the share price has seen a 37% increase in the last six months. Given the price, GGE provides a lot of growth potential to investors.
Parks! America (OTC: PRKA)
Parks! America is the parent company of Wild Animal Safari Park, with locations in Georgia, Missouri, and Texas. As the name implies, Wild Animal Safari brings the thrill of an African safari experience to North America.
Each park contains hundreds of acres of land and many animals seen on the African plain. Each of these parks is a drive-through experience undertaken either with your own vehicle or via a guided tour bus.
The company's Texas park opened in 2020 and Parks! America looks to continue expansion in other areas. Each park has been profitable and looks to continue on this trend. Share prices have been a bit stagnant of late, as second-quarter financials didn't deliver.
However, historically speaking, upwards of two-thirds of its yearly revenues typically come from the second half of its fiscal year.
Despite a lackluster performance on financial numbers in the year, the share has seen high volumes in recent months, indicating strong investor interest.
Overall, Parks! America plans to invest in each park this year to further enhance the guest experience and continue to grow in sales.
Northern Dynasty Minerals Ltd. (NYSEAMERICAN: NAK)
Northern Dynasty Minerals have 100% ownership of the Pebble Project located in Alaska. This region is believed to be the largest undeveloped source of copper, gold, molybdenum, silver, and rhenium in the world.
The project is currently in the federal permitting stage, waiting for approval to begin operations. Although the company has hit a few bumps in the road during the approval process, it is confident the proposed mine now meets all requirements at the federal level.
At present, Northern Dynasty Materials are in a holding pattern without revenue from any current operation. Share prices have followed suit, with all eyes on the appeal submitted last year.
A positive response from the federal government would likely put Northern Dynasty Materials on the stock market map in a big way.
Best Biotech Stocks Under $1
Jaguar Health Inc. (NASDAQ: JAGX)
Jaguar Health, Inc. (Jaguar) is a commercial stage pharmaceuticals company. It is developing novel proprietary prescription medicines for people and animals with gastrointestinal distress.
Jaguar prepares these drugs by deriving them from plants in rainforest areas.
Jaguar's drugs specifically target overactive bowel distress, with symptoms like chronic debilitating diarrhea, urgency, and bowel incontinence.
Napo Pharmaceuticals is a family company of Jaguar. Napo's Crofelemer drug product candidate is in an ongoing pivotal Phase 3 clinical trial for preventive treatment of chemotherapy-induced overactive bowel (CIOB) in adults with cancer on targeted therapy.
Jaguar has a relatively poor P/E and despite better showing in recent quarters for its earnings, this is one of the most cheap penny stocks available.
It might be a good buy in case the earnings keep improving in quarters to come.
TransCode Therapeutics Inc. (NASDAQ: RNAZ)
TransCode Therapeutics Inc is an RNA oncology company. It aims to defeat cancer by using intelligent design and effective delivery of RNA therapeutics.
The company's lead therapeutic candidate, TTX-MC138, is focused on treating metastatic cancer, which has the potential to produce regression without recurrence in a range of cancers, including breast, pancreatic, ovarian, and colon cancer, glioblastomas, and others.
TTX-MC138 recently demonstrated encouraging pre-clinical results in September. TransCode treated mice were implanted with tumors derived from human glioblastoma multiforme (GBM) patients with TTX-MC138.
Given the scope of a possible cancer treatment candidate in the future, this might be a solid stock to hold on to.
Best Marijuana Stocks Under $1
OrganiGram Holdings Inc. (NASDAQ: OGI)
Organigram Holdings produces high-quality cannabis for adult recreational and medicinal consumers. It has acquired and developed a portfolio of legal adult-use recreational cannabis brands, including Holy Mountain, Edison, SHRED, Big Bag O' Buds, SHRED'ems, Laurentian, Monjour, Tremblant Cannabis and Trailblazer.
The firm has facilities in Lac-Supérieur, Quebec, and Moncton, New Brunswick, as well as one specifically for the production of edibles in Winnipeg, Manitoba. It falls under the jurisdiction of the Cannabis Act and the Cannabis Regulations (Canada).
The marijuana sector did well last quarter after the news that the Biden administration had suggested the DEA move cannabis from Schedule 1 to Schedule 3 drugs.
Like many other players in the sector, Organigram used the spike in its stock price and filed a preliminary short-form base shelf prospectus with Canadian securities, planning to raise CA$500 million through a securities offering.
This will help them raise funds to bolster their future plans. Many are speculating that the firm might go for M&A activities. Moreover, the recent filings from the company show significant progress on the R&D front, which could be good news for its revenue generating capabilities.
This can definitely become one of the best penny stocks to buy in this space in the months to come.
Best Energy Stocks Under $1
Hemisphere Energy (OTCMKTS:HMENF)
Hemisphere Energy is an independent oil and gas exploration and production company with its main E&P asset situated in the Canadian province of Alberta. The company has its headquarters in Vancouver, Canada.
During the surge in energy prices in 2021–2022, Hemisphere Energy stock soared from 15 cents to well over $1 per share before declining back to the near $1 mark. However, if you think concerns about a correction in the price of oil are exaggerated, this might be among the best penny stocks under $1.
With a PE ratio of under 6, Hemisphere Energy can be a bargain buy, especially if oil prices start to go up or at least hold steady. Another positive for this stock is that it also pays out a dividend to its shareholders. The firm paid out $0.025/share in the previous quarter.
Cheap Stocks to Buy Now Under $1 Dollar
United States Antimony Corporation (NASDAQ: UAMY)
United States Antimony is a natural resource company with a primary focus on antimony. The company mines, transports, mills, smelts, and finally sells antimony to the consumer. It is a true end-to-end process that United States Antimony has been performing since 1968.
Further, it is the only company that smelts antimony in the entire country, making its services quite desirable. Antimony is commonly used in modern medicine and cosmetics. To diversify, the company also mines precious metals and zeolite.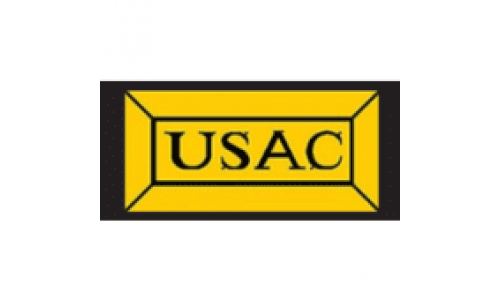 United States Antimony has three different mills and a smelter in Mexico with a refinery and smelter at its headquarters in Montana. It has danced around the $1 share price line a few times, even crossing over it for a stretch in 2021.
The company posted impressive sales and EBITDA figures in 2022 of $11.04 million and $1.28 million, respectively.
The first quarter of the current year saw a 55% increase in revenues over the previous quarter, but a 38.5% decline against the sales figures of the same quarter last year.
Its unique position as the only antimony smelter in the US increases in revenue and net income and lots of cash on hand make this stock very appealing.
Should I Buy Stocks Under $1?
Trading penny stocks has its pros and cons. The defining feature of penny stocks, volatility, can work in your favor or against your investment objectives.
Penny stock prices are so volatile precisely because there are very few takers for them.
Getting in early before a big swing can rake in some pretty impressive gains, while being too slow to draw could spell substantial losses. Day traders can also play off a penny stock's volatility to make all the money off quick buys and sells.
If you have low risk tolerance, you might be better suited to traditional equities, mutual funds and ETFs
But all this requires setting a price target and then keeping a hawk eye on intraday moves, which might not be suited to all types of investors.
If you're a fan of volatility, you might also want to look into technology stocks, as they're very speculative in nature, which could lead to some wild price swings.
Holding a long position in companies with a low market cap also has the potential to pay off as well.
When searching for penny stocks, do consider a few things before making an investment:
If possible, check a company's earnings per share to see if it is profitable — it could at least give you an indication that it has a functioning business model.

Check for high trading volume, as it indicates that investors are buying the stock, which could give you an idea of market sentiment.

Check the news to see if there are potential catalysts in the works.
Still, all the research in the world is not a guarantee of profits, so you should be prepared to eat a loss if the market doesn't swing your way. If you're new to high volatility investments, you might want to just look at a few penny stocks trading for less than $1 to start.
This may make it easier to build a functional strategy for trading low-priced stocks without risking major losses out the gate.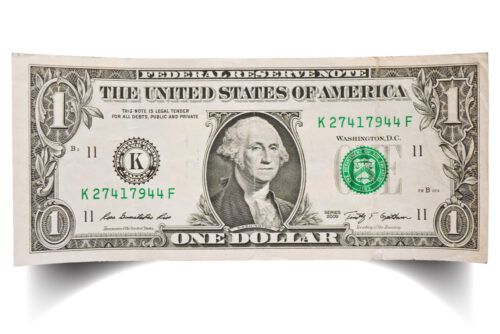 Where to Buy Stocks Under $1
When it comes to stocks under the one-dollar mark, it's a lot more accessible to start building an investment portfolio with stocks that are listed on major exchanges.
NASDAQ and the NYSE have specific requirements that companies must meet pertaining to equity, assets, and volume. These requirements can translate to fewer risks when investing in penny stocks.
Robinhood and Webull both have the means to scour these major exchanges for the best stocks under $1 out there. Both platforms have commission-free trading and give free stocks just for signing up.
Robinhood is a good trading platform for investors of all types, with a simple user interface and educational tools. It also offers paper trading wherein newer investors can experiment with imaginary money to learn the ropes instead of losing money.
Webull, on the other hand, has more sophisticated tools under the hood that will benefit more experienced traders.
If you want to trade penny stocks on the OTC markets, brokers like Fidelity offer the ability to do so.
Best Stocks Under $1: Final Thoughts
Trading stocks of companies with a small market cap comes with a lot of risks, and proper market timing is key. Day traders that can effectively wield volatility could have an opportunity to see solid gains.
That being said, there are stocks under $1 that could be fantastic long positions. In fact, Amazon was a penny stock for a time. Keep in mind that this scenario is not typical, but it's at least food for thought.
Still, there's plenty of opportunities to find in the financial world — you just need to know where to look. A little luck doesn't hurt either.
Stocks Under $1 FAQ
Which Is the Best Penny Stock?
There's no clear-cut answer for which penny stock is best for you, as this is entirely dependent on your trading style and investment objective. That said, energy stocks like Camber Energy could be a good place to start your search, as energy has been seen as a relatively stable investment.
What Are Some Good 1 Dollar Stocks?
GEE Group stands out for its reach across multiple markets in a space that will never go away. In addition, HEXO is always a good 1 dollar stock to keep your eyes on as regulations change towards cannabis use.
Although we can't say for sure, we can see things brewing for each of the stocks we've listed above. Every ticker on this list has things in place to see growth in the near future. Keep in mind that the stock market is volatile, and nothing is certain.
Stocks under $1 can be a good place to start because prices are so low. However, it's helpful to understand the market's volatility and how penny stocks can rise or fall very quickly. Long-term stocks could be a good entry point, as they are expected to increase slowly over time.
Can Penny Stocks Make You Rich?
It's unlikely you'll find a penny stock that will grow to the size of Amazon, but they are potentially good sources of income. Like all other stocks, research is required before investing in a penny stock. Consider the company's financial stability and growth prospects before investing.