Exploring solar energy penny stocks opens up an exciting avenue for investors to dive into the rapidly growing world of alternative energy. But the big question is: Which ones are actually worth putting your money into? We've sifted through the options to bring you a lineup of the most promising solar penny stock companies to keep an eye on.
Best Solar Penny Stocks To Buy Now
Solar Integrated Roofing Corporation (OTCMKTS: SIRC)
Solar Integrated Roofing Corporation is our first pick for the best solar stocks under $5. It's a California-based company that offers single-source solar power systems and installation services for commercial and residential properties.
One huge advantage over its competitors is the diversity of its products and services. This includes electric vehicles (EVs), a market segment that could be worth over $800 billion by 2027.
In particular, its EV subsidiary has been awarded a five-year, $5 billion contract from the US General Services Administration (GSA) to install charging stations.
The company also sells battery storage and backup, with a projected value of at least $31 billion by 2029. Its impressive revenue growth in 2022 was fueled by successful marketing initiatives and good operational performance throughout its integrated family of businesses.
The Roofing Segment had a successful first half of 2022, with over 700 contracts secured thus far. Its sales teams sold 120 roofs after a recent storm in Arkansas, displaying an efficient sales and focused strategy targeting new consumers during times of need.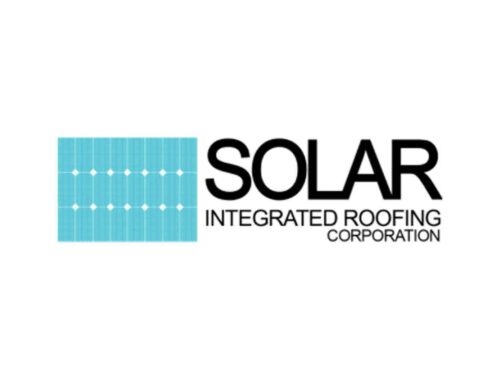 After recently attending SolarCon, a significant industry convention, the company's Commercial Solar Division maintained its momentum in 2022 by obtaining an additional $13 million in commercial projects that needed to be developed.
The business has also entered into a co-development agreement with Lux Power to supply solar PPAs to more than 15 Georgia schools. The division is now aiming to give an alternative energy option to granite yards around Southern California.
As of May 20, 2022, preliminary unaudited year-to-date sales for the Commercial Solar Division were at $39.3 million.
Given its quick rate of growth, the firm may be able to maintain its enormous revenue run rate, which may surpass $400 million by the end of 2022. Its commitment to prioritizing the expansion of the solar and EV charging segments will further boost its long-term potential.
Investors can look forward to continuous operational execution in the months to come. This is because the firm demonstrates a strong commitment to generating long-term, sustainable value for its shareholders and working toward listing on a national market.
A robust financial position and diverse set of products and services could point toward even more growth for the business, making it a penny stock worth considering.
Sunworks Solar Solutions (NASDAQ: SUNW)
One of the long-standing players in renewable energy is Sunworks Solar Solutions, a full-service solar provider for various industries, such as agriculture.
More farmers are using solar panels to control greenhouses, design more energy-efficient buildings, and power several operations.
Others are leasing their land to become solar farms, a market sector that could potentially achieve a compound annual growth rate (CAGR) of nearly 20% from 2020 to 2027.
While Sunworks is based in Utah, it continues to expand to other states, especially with the acquisition of a fast-growing residential solar company called Solcius.

Buying Solcius allows Sunworks to become one of the market leaders in 12 states, such as Colorado, New Mexico, Nevada, and Arizona.
And although the company has only $50 million in market capitalization, the purchase increased the combined net revenue in 2020 to $131.5 million. Also, Sunworks released its financial results for Q1 of its 2022 fiscal year, or the three months that concluded on March 31.
Sunworks' net sales increased from $4.8 million in the same period last year to $8.2 million this quarter. Revenue increased by YOY 405.7%. According to the business, strong domestic demand for the items more than offset decreasing commercial activity has facilitated this increase.
Sunworks is a good option for a solar penny stock because of its potential to broaden its customer base and increase its earnings in the next few years.
Orbital Energy Group (NASDAQ: OEG)
Orbital Energy Group is one of the few solar penny stocks publicly traded on major stock exchanges like NASDAQ.
Founded in 1998 in Texas, it began as a construction engineering company that eventually ventured into other massive industries, such as gas, green energy, and telecom. The diversity of its portfolio has shielded it from potential risks in any one particular industry.
Its solar power subsidiary has also been doing well. In 2021, for example, the company entered into a joint venture with Jingolli Power, a New Jersey-based electricity construction provider.
The partnership provides Orbital Energy Group access to professionals and other resources that help it scale quickly.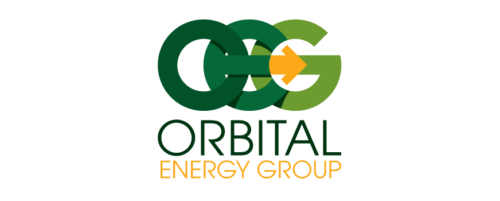 Also, the company achieved a key milestone by attaining positive adjusted EBITDA for the first time. The first quarter results show the company's sustained progress in expanding out its infrastructure services platform.
In comparison to the prior quarter's $41.0 million and the first quarter of 2021's $5.6 million, the overall revenue was $70.3 million. The purchases of GTS and Front Line Power last year are mostly to blame for the sequential and year-over-year improvement.
The first quarter's revenue from Electric Power was $39.7 million, up from the previous quarter's $23.3 million and the first quarter of 2021's $3.2 million. The purchase of Front Line Power was the main cause of the rise.
The first quarter's revenue from telecommunications was $16.1 million, up from the previous quarter's $13.0 million and the first quarter of 2021's nil revenue.
The first quarter's income from renewable sources was $14.5 million, up from $4.8 million in the previous quarter and $2.4 million in the corresponding period in 2021.
With its customers' demand for its services as well as its backlog and end market drivers continue to be solid. Investors think the business is in a strong position to meet the financial projections.
Having a diversified portfolio and securing partnerships and projects are two tailwinds that make Orbital Energy Group a penny stock to watch out for.
Best Solar Energy Penny Stocks
Solar Alliance Energy Inc. (OTCMKTS: SAENF)
Solar Alliance is a Canadian solar company that offers renewable energy solutions for commercial and industrial facilities in South Carolina, Illinois, Tennessee, and Kentucky.
It is currently expanding its coverage and capacity, beginning with a 389-kilowatt 25-year New York project.
In Tennessee, it struck a deal to create and install 526 kilowatts of solar cells on the roof of AESSEAL, a business that manufactures and designs support and seal systems.

In October 2021, Alliance Energy launched the commercial version of a charging station for lawn mowers called the Powershed, increasing the power generated per unit by over 30%.
With the U.S. solar market's ongoing expansion and its expanding presence, Southeast, Solar Alliance continues to be a distinctive investment opportunity in the ESG sector.
As the company continues its move to bigger, higher-income solar projects, a number of sizable contracts were signed in the first half of 2022. Its backlog of unfinished contracts currently stands at more than $5,000,000.
The backlog will be converted into income when these projects are finished with construction, which is anticipated to be finished this year. Along with this expanding backlog and revenue stream, the business started building its two wholly-owned solar projects in New York.
Innovation and expansion can go a long way in keeping this penny stock relevant in the coming years.
SunHydrogen Inc. (OTCMKTS: HYSR)
The California-based SunHydrogen Inc. has one of the most unique technologies among the companies listed here. The business builds and sells a solar-powered nanotechnology system that promotes renewable hydrogen, removing hydrogen molecules from water.
This product could give SunHydrogen the chance to penetrate two fast-growing industries. Besides alternative energy, it could take advantage of the popularity of nanotechnology, whose market size is expected to increase by over 35% from 2021 to 2030.
Currently, the business is scaling up the commercial fabrication of its hydrogen generators. Partnerships with prestigious teams and the construction of a new research and development lab will help them achieve this goal.

By the end of Q4 2022, SunHydrogen expects to have a production-ready prototype of their nanoparticle-based green hydrogen technology, according to a Q1 update released on March 28.
With the testing and presentation of production-quality prototype units going well, SunHydrogen said that it is still on schedule to show a production-quality prototype of its nanoparticle-based green hydrogen technology by the end of Q4 2022.
Coupling these developments with a market cap of $139 million, the SunHydrogen penny stock is definitely ready for growth.
Best Solar Power Penny Stocks
ReneSola (NYSE: SOL)
One of the solar penny stocks that could soon breach the $5 per-share price is ReneSola, a Connecticut company with diverse activities.
Its many subsidiaries generate solar-related revenues, such as designing solar cells or modules. The demand could grow 7% from 2021 to 2027. The company also installs solar technology in community gardens and sells project rights and electricity.
But perhaps the biggest flex of the business is penetrating the European market. Solar energy capacity could increase to over 300 megawatts in 2025. ReneSola has already developed over 15 projects in the UK, including a 24-megawatt solar project for Innova.

Most stockholders are happy to see that ReneSola has started to turn a profit. And given that the company has given owners a 94 percent return over the past five years, investors appear to anticipate more of this in the future.
Therefore, we believe it would be worthwhile for you to see if these patterns would persist.Its varied sources of income and strong presence in Europe could make this one of the ideal solar penny stocks to have right now.
Principal Solar (OTCMKTS: PSWW)
Principal Solar doesn't have the most impressive market cap, but it could still be a good penny stock based on its business model.
This Texas-based business is a strategic investor and buyer of companies designing and selling next-generation technologies, including renewable energy.
It also wants to focus on looking for more opportunities in the EV market this 2022. In addition, the company invests in undervalued petroleum-producing companies, such as those that drill and provide natural gas.
Although the demand for this non-renewable energy is declining, the International Energy Agency (IEA) still estimates it to grow by 1.5% each year until 2025.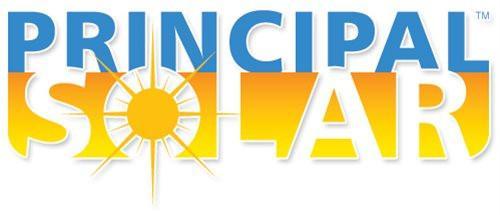 The company also has recently announced that PSWW and Aramis, LLC have signed into a Partnership Agreement to modify 8 oil wells in Caldwell County, Texas.
Both untapped and underdeveloped oil and gas deposits are abundant in the south central Texas region. In south central Texas, there are tens of thousands of wells with accessible oil and gas.
In accordance with the Agreement, Principal Solar will pay agreed-upon well workover fees and refund some leasing costs in order to start the project.
The oil leases will initially have an equal 50/50 equity split between PSWW and Aramis, in accordance with the Agreement. It is envisaged that funding will start before June 30, 2022.
Therefore, principal Solar penny stocks are attractive because the company could generate huge gains from banking on natural gas. They can also ride on the growth of alternative energy.
Should You Buy Solar Stocks?
Many financial experts believe there's no better time to invest in alternative energy, including solar technology.
Allied Market Research estimates that the global market value for solar energy could reach over $220 billion by 2026. It could achieve a CAGR of over 20% in less than ten years.
The industry's growth also cascades to popular solar components like batteries and solar panels. Its market size could expand by almost 4% from 2022 to 2028.
Other fundamental factors can also drive the popularity of alternative energy sources like solar power. This includes the growing interest in climate change, disinterest in fossil fuels, continual decline of solar energy prices, and tax incentives.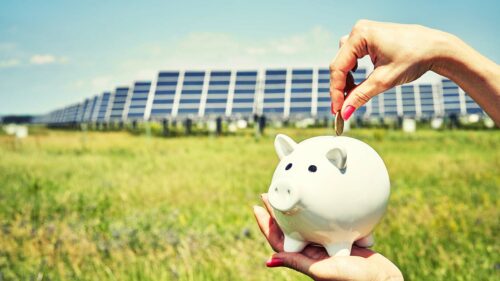 Where to Buy Solar Penny Stocks
Many online platforms offer solar penny stocks. Applications like Webull and Robinhood can give you access to shares that trade on major stock exchanges. These online brokers do not charge commissions and do not ask for a minimum deposit.
You can also check out OTC brokers such as E*trade, Stockpile, and TD Ameritrade, as well as pink sheets. Regardless of where you buy solar energy penny stocks, conduct due diligence by assessing the financial health of each stock.
Remember that these stocks are highly volatile and risky. Even the top solar penny stocks can have half their ups and downs.
Best Solar Penny Stocks: Final Words
There's money in sunlight. In the United States alone, the Energy Information Administration (EIA) forecasts that solar generation will account for 20% of the country's electricity by 2050.
With this number, investing in solar penny stocks is a way to take advantage of the long-term upside potential. Nevertheless, as with any other penny stock, research extensively and never invest more than you can afford to lose. This includes companies in the solar sector.
Solar Penny Stocks FAQs
Can You Get Rich Off Penny Stocks?
You could technically get rich trading solar penny stocks, but this is not a likely outcome. Most penny stocks are duds, so you'll want to be extra cautious when investing in these solar companies.
As with any other investment, it's best to do your research before investing in penny stocks.
Some of the best solar stocks on our list include ReneSola, SunHydrogen, and Orbital Energy Group. If you're searching for penny stocks with potential, you might want to start here.
Consider your goals before you start trading. This way, you can better find the best match for your portfolio.
Is Solar Energy Stock a Good Investment?
Given a growing shift toward green energy, solar stocks could help investors capitalize on this emerging technology. The industry is expected to grow at in the coming years, making these stocks an attractive investment opportunity.
As time goes on, the tech will likely improve and could see even more adoption.
What Penny Stocks Are on the Rise?
Some rapidly growing penny stocks are in in-demand industries, such as technology, healthcare, and green energy. Among solar penny stocks, options include SunHydrogen, Sunworks, Solar Integrated Roofing, Solar Alliance, and Principal Solar.
Stay updated with news and analysis on the top solar penny stocks to find the most viable options.