Looking for the best green energy penny stocks to buy now? Check out our top picks and get a full breakdown of each company on our list.
The energy revolution is in full swing, and investors are taking note.
It's no secret that people around the globe are searching for new ways to reduce reliance on fossil fuels and want to switch to more environmentally friendly practices.
Savvy businesses are responding to this demand by using renewable energy sources like solar, hydrogen, and wind power.
Even though many of these companies have already taken off, it's not too late to start investing in up-and-comers with penny stocks.
But what green energy stocks should be on your radar?
Read our top picks for the best green energy stocks to find out.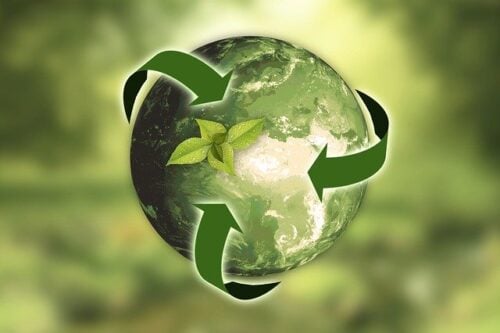 Best Green Energy Penny Stocks to Buy
SPI Energy Co., Ltd. (NASDAQ: SPI)
If you want a green energy stock that trades for less than $5 per share, take a look at SPI Energy Co.
SPI Energy is a global provider of photovoltaic energy for government, utility, and residential customers.
With a $103.089 million market capitalization, it specializes in engineering, procurement, and construction services for independent power producers and manufacturers, as well as commercial and industrial firms.
The company is in a solid financial position, with no long-term debt and $22.8 million cash on hand.
In fact, it generated total revenue of $79.4 million in the last reported quarter, a 41% increase from last year.
Gross profit rose to $7.4 million in the second quarter, up 134% from $3.1 million during the same period last year.
This growth can be attributed to increased solar demand and continued global expansion.
SPI recently acquired a 140,000 sq. ft solar plant from Sunergy PV in Sacramento, California, and relocated its headquarters to California.
Its subsidiaries, Solar Juice, RideZoomers, and Phoenix Motorcars, have also been tremendously active within the renewable energy scene.
For example, Solar Juice recently received a large volume order for its Solar4America products from a famous "home improvement retailer" in the U.S.
RideZoomers and Phoenix Motorcars also launched their renewable vehicles and scooters this past year.
These are considered positive moves for the company and signify its commitment to the U.S. market.
SPI Energy is a solid solar player with a bright future, making it a potentially excellent green energy penny stock investment.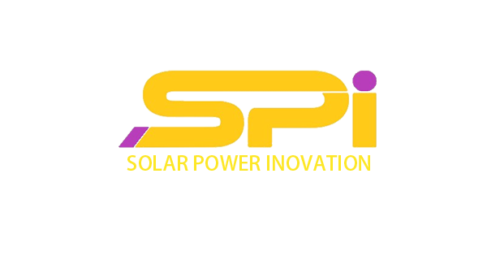 NexGen Energy (NYSEAMERICAN: NXE)
We've covered NexGen recently as one of the emerging uranium stocks this year.
For those who are not aware, NXE is a Vancouver-based company that fuels nuclear power plants with uranium.
You might be wondering if uranium is green energy.
It's not.
However, the energy from the nuclear power plants that it fuels is renewable.
Indeed, it's clean and only produces steam as its byproduct.
NexGen Energy is a mid-cap company with a $2.122 billion market cap, so it's still growing.
NXE has a strong management team and is expanding rapidly.
It recently reported positive drilling results from its Arrow zone at its Rook 1 property in the Athabasca Basin.
It could be an attractive investment for those looking to expose themselves to potential capital gains in a green energy penny stock.

Broadwind (NASDAQ: BWEN)
BWEN is a heavy component maker across several energy sectors, making it potentially one of the most dependable stock selections on the list.
In business for over 30 years, the company has had a strong order backlog, indicating future growth.
It currently boasts a $43.44 million market cap and trades at just under $3/share.
As for its financial report, the company recently reported a net income of $10.3 million, or $0.53 per diluted share, compared to $0.5 million, or $0.03 per diluted share from last year.
Since the last quarter, it has developed a multi-year plan to take advantage of favorable government trends in the domestic wind energy sector.
Broadwind plans to diversify consolidated revenues by investing in adjacent sectors through organic and engineered growth while keeping a solid capital structure geared toward long-term success.
BWEN could be a solid option for those looking for income, as well as capital gains potential from their green energy penny stock investment.

Top Green Energy Penny Stocks
Ocean Power Technologies Inc (NYSEAMERICAN: OPTT)
Ocean Power Technologies is a renewable energy stock to keep on your radar.
This firm is based on the East Coast and manufactures "PowerBuoys" that produce renewable energy.
The PowerBuoy is a generating machine anchored at sea that uses ocean waves to produce energy.
It's one of the first wave-power devices to ever exist in U.S. waters.
The buoy's electrical signal is transmitted through a cable, allowing real-time data transfer from the buoy.
These devices are frequently used in various sectors, including scientific research, oil, and defense.
In August 2021, the company received funding worth $197,203 to study a modular next-gen wave blue tech power device from the U.S. Department of Energy.
Despite being a small business and research-focused company, OPT has already generated revenue.
During its last earnings call, the company reported an increase from $0.2 million to $0.3 million from last year.
Its cash flow has also been improving, with the company reporting $278.3 million in cash at the end of the last quarter.
That's a good sign for a young and growing business.
While OPT is not making stellar profits quite yet, its technology is sound, and the company has several acquisitions and projects in the works that could lead to major developments down the road.

Polar Power, Inc. (NASDAQ: POLA)
POLA is an international provider of solar hybrid and energy storage systems for industrial, commercial, and governmental applications.
The company has a $61.895 million market cap.
With a strong track record of growth and over 4,000 installations in over 80 countries, it could be a good investment for those seeking stability.
As of late, the company has been growing its top line by expanding into new verticals and geographies, focusing on the Asia Pacific region.
Its recent financial report detailed a 65% increase in net sales ($4.1 million), compared to $2.5 million last year.
For the quarter, POLA generated $0.9 million net income, or $0.07 per basic and dilutive share, compared to last year's net loss of $4.7 million, or $(0.42) per basic and dilutive share.
The company has also been active in growing its sales within the military sector.
In fact, military contracts made up 4% of its backlog for the last three months.
The demand for battery charging with DC generators is rising as the military uses more robotics, drones, and digitization in the field.
Polar Power is one of the primary suppliers in this sector and is expected to grow even more over the next few years.
This makes it an excellent green energy penny stock to consider for your investment.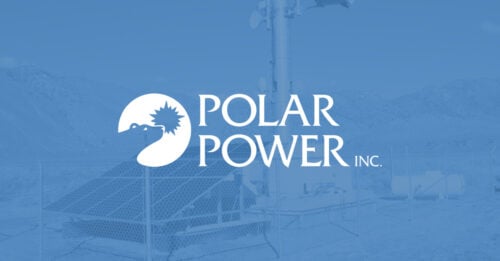 Green Energy Penny Stocks Under 10 Cents
Mass Megawatts Wind Power Inc (OTC: MMMW)
MMMW is a developer, owner, and operator of wind energy projects in the U.S.
It creates a variety of wind-powered products, including wind turbines.
The company has a $2.503 million market cap.
Furthermore, it displays a strong management team with experience in the renewable energy industry.
The company recently began the construction of its two solar power systems, "Solar Tracker," in Worcester.
MMMW aims to showcase the benefit of its technology by reducing the cost of solar energy.
This makes it an attractive investment for those looking for relatively cheap renewable energy penny stocks.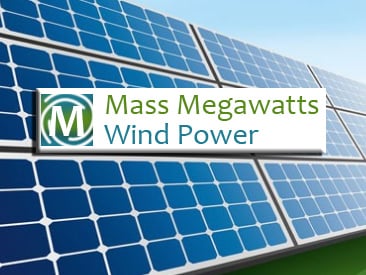 Green Stream Holdings Inc (OTC: GSFI)
GSFI is a solar energy provider based in Wyoming with a $2.71 million market cap and a strong focus on the commercial and industrial sectors.
It has a diversified portfolio of projects in California, Washington, Nevada, and New York.
The company's recent focus is now on solar farms and arrays, having signed a deal with Amergy Solar Inc.
This arrangement will provide the company with $24 million in equipment and installation costs to install a 7,400kW ground-mounted solar PV system solar Farm in Greece, NY.
This is a positive move for the company and shows its commitment to expanding its renewable energy portfolio.
GSFI might be a solid solar player with a bright future, making it one of our top picks for clean energy penny stocks to watch out for.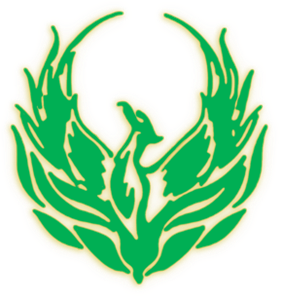 Sun Pacific Holding Corp. (OTC: SNPW)
SNPW is a diversified holding company with a primary focus on providing solar panels and lighting products to the U.S.
The company has a $17.354 million market cap and is based in New Jersey.
It has been expanding rapidly and continues to see growth beyond the U.S.
Sun Pacific Holding recently became an authorized distributor of foxESS (energy storage products) in North and South America and Australia.
This new accountability will give it a competitive edge in the market and help boost sales.
In conclusion, Sun Pacific Holding is a good investment for those looking for a well-diversified renewable energy company.

Should You Invest in Green Energy?
New developments are made in the green energy sector every day, so it's important to stay up to date on the latest news.
Green energy companies could be a good investment for those looking to take advantage of the recent market changes and rebrand through solar, wind, geothermal, and hydropower.
However, it is essential to understand that these investments are speculative in nature.
So do your own research before investing in any of the companies mentioned above.
You'll want to have a detailed understanding of the companies behind any stock you pick by researching company structure, background history, and management team.
Where to Buy Green Energy Penny Stocks
Robinhood is a very accessible online broker that allows customers to buy and sell stocks traded on major exchanges.
Webull is another online investing platform that offers commission-free stock trading.
It has a wide range of features, including real-time market data, margin trading, and short selling.
eToro is a social trading platform that also offers commission-free stock trading.
Like Webull, this platform offers short selling, margin trading, and real-time market data.
Best Green Energy Penny Stocks: Final Thoughts
Although the green energy revolution is still in its early stages, it shows no sign of slowing down.
Indeed, renewable energy sources, such as wind, solar, and hydroelectric already provide about a quarter of all the power generated in the world.
Some products that harness green energy, like electric vehicles, already have mainstream appeal and are poised to see widespread adoption in the upcoming years.
As a rapidly growing industry, renewable energy is expected to experience paramount growth in the years to come.
This makes it an excellent investment opportunity for those looking to make a long-term decision.
But remember to do your due diligence before investing in any company.
FAQ About Green Energy Penny Stocks
Follow along for answers to the most commonly asked questions about green energy penny stocks.
What Is the Best Green Energy Stock to Buy?
SPI Energy Co. offers international solar power portfolios, including projects in North Africa, the Middle East, Southeast Asia, and Latin America; however, Sun Pacific Holding Corp. has a more diversified portfolio that includes lighting products and solar equipment.
The best green energy stock to buy will depend on your preferences and how much risk you are willing to take.
Is Green Energy a Good Investment?
Renewable energy is arguably a sound investment because it helps reduce greenhouse gas emissions and can have other benefits, like reducing our dependence on fossil fuels.
However, like any investment, we must stress the importance of doing your own research before grabbing any shares on the stock market.