Metaverse stocks under $20 allow beginner and speculative investors to ride on the potential success of the virtual world at a bargain. How do you know if the stock is a good buy? Here are the seven metaverse stocks to buy that will not break the bank.
Best Metaverse Stocks Under 20 Dollars
Blue Hat Interactive Entertainment Technology (NASDAQ: BHAT)
Founded in 2010, the China-based company Blue Hat Interactive Entertainment Technology has at least two primary business lines. First, it creates and distributes educational gaming platforms and toys based on augmented reality.
Second, it is a data center through its subsidiary, Xunpusen, which recently partnered with cloud tech giant JD.
The partnership could work to Blue Hat's advantage; according to Gartner, 85% of IT-driven enterprises could shift to more complex infrastructures, such as cloud and edge computing, by 2025.
Blue Hat is also part of China's tech community that is investing heavily in the virtual world — a market that could be worth $8 trillion, according to Morgan Stanley. It also recently closed a direct offering for $3.6 million.
According to the company, it intends to use this cash as working capital and funding for operational expenses. Its geographical location and investments in two popular technologies should be enough to make investors consider this metaverse stock.
Sports Ventures Acquisition Corp. (NASDAQ: AKIC)
At first glance, Sports Ventures Acquisition Corp. seems out of place on this list. It is not one of the meta platforms, but instead, it is a newly incorporated company engaged in reorganizing, merging, and acquiring businesses.
However, upon closer look, it specializes in sports, media, and entertainment industries, which can already include brands and companies delving into virtual worlds.
Case in point: this year, Sports Ventures entered into a business combination agreement with the first pure-play animation and visual effects company called DNEG.
Some experts foresee a significant recurrent revenue for this online entertainment platform, but some investors see the opposite.
However, the deal was recently terminated by the parties due to "current adverse SPAC market circumstances" and other reasons. According to Sports Ventures, subject to timing and market conditions, it will evaluate other purchase prospects.
Also, according to Precedence Research, the global animation market alone could achieve a CAGR of 5.2% between 2021 and 2030. A value of over $640 billion by the end of the forecast period is also possible.
Sports Venture's relationship with such a high-growth company could make it a solid addition to your portfolio.
WiMi Hologram Cloud Inc. (NASDAQ: WIMI)
WiMi Hologram Cloud Inc. is another China-based tech company that aims to penetrate the metaverse space by offering augmented reality and virtual reality devices and software.
In fact, in 2021, it released a VR head-mounted display (HMD) called WiMi HoloVR, which could rival the Oculus owned by Facebook's CEO Mark Zuckerberg.
Further, according to Markets and Markets, the HMD market could grow 46% from 2021 to 2026, with a value of over $35 billion by the end of the forecast period.
Many factors contribute to its growth, including the number of people who play video games, innovation, and other potential industrial applications, such as in healthcare and education.
WiMi is also one of China's leading holographic and cloud services, offering products like 5G+ holographic remoting, which proves invaluable to automotive manufacturers like Toyota.

Stock market investors might want to consider WiMi for its ability to dominate less-saturated segments, like VR HMDs and holographic cloud.
Take note that VR HMD is just one of the company's many offerings, and it already has a client base that extends beyond China. You can barely get a headwind or any news on its financials given its small market cap.
However, most of the updates from this company revolve around its innovation and product launches, which is a good thing.
From 5G network enhanced XR-D2Ds, to studios in human action simulations; and even a new product in the form of an AR-based 3D Holographic Display for high-end retail stores—it seems that this company is always on the move to be at the forefront of technology.
This company has yet to make any real moves in terms of monetizing its products and services, but given the right partnerships and clients, there's no reason it couldn't start raking in some serious revenue in the near future.
Meta Materials Inc. (NASDAQ: MMAT)
Meta Materials Inc. came into the spotlight last year when its price in the stock market soared after Facebook announced it was changing its name to Meta to reflect its vision to beat other meta platforms.
The increased share price was accidental, but in reality, Meta Materials is still part of the metaverse concept.
Besides creating solutions for aerospace and healthcare, it also designs products fit for the virtual environment, including ARfusion, a thin, lightweight pair of eyewear that uses AR technology and holographic imaging.
While this product doesn't connect users directly into the metaverse, it provides outside developers a smart-centric tool to play around with. It also allows users to connect real and virtual worlds seamlessly.
Financially, Meta Materials suffered a setback recently when its stock market price plunged due to less-than-stellar results during the last quarter.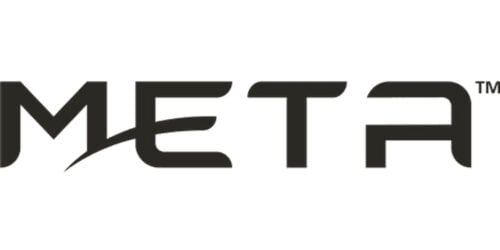 However, overall, the Canadian company has increased its total revenue by over 188% year over year based on its third-quarter report, so it could still be a good play for long-term investors.
Hence a recent public offering worth approximately $50 million.
Despite the slow start, this additional cash flow will likely be used to finance new product development. It would also keep the company afloat as it goes through a crucial stage in its growth.
Additionally, investors are expecting great news in the coming weeks as the company is scheduled to announce its financial report for the second quarter of 2022.
Investors should not lose hope yet as the company still has a lot of potential. From a technical standpoint, the stock is currently undervalued and oversold. This makes it a perfect candidate for a rebound play in the near future.
Top Metaverse Stocks Under $20
Matterport (NASDAQ: MTTR)
Matterport is a spatial data company that designs technologies for real estate firms, leveraging 3D technology and artificial intelligence.
Its platform, for example, allows users to develop digital twins of their buildings or homes, where prospective buyers or tenants can then conveniently take a virtual tour within the digital space while using their mobile devices.
The company's ability to produce precise digital twins is a giant leap forward for the metaverse community. This is because it solves one of the biggest problems of designing a digital world: logistics.
Its technology can help build a more immersive metaverse where spaces closely resemble the real world. As its tech matures, the Matterport stock could be ideal for long-term investors. As a matter of fact, MTTR has been popular lately.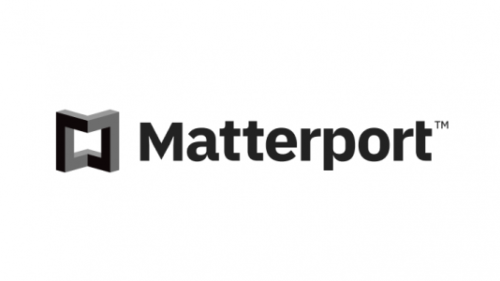 Matterport's overall revenue for the three months ending March 31, 2022, was $28.5 million. Even though there was just a 6% increase from the preceding year, this figure was over $1 million beyond the company's earlier projection.
While some investors may not be thrilled with this rate of growth, it's crucial to keep in mind where Matterport is prioritizing its internal investments. Both hardware sales and software subscriptions account for the bulk of the business's income.
Matterport produced $17.1 million in subscription income during the first quarter of 2022, a 24 percent increase from the same period last year. Hardware product sales, in contrast, was $7.4 million, a decrease from Q1 2021.
The decline in Matterport's hardware revenue base may initially seem concerning. The company's income statement, however, offers some useful information and could clarify why management is concentrating on software subscriptions.
The gear that Matterport sells consists mostly of several kinds of cameras. These goods often have minimal margins and are one-time purchases.
For instance, Matterport's gross margin on solely product revenue for Q1 2022 was minus 14%. Software subscriptions, on the other hand, produced gross margins of 69%.
These numbers are shares a potentially positive outlook beyond this year for MTTR, thus it's wise to go on a buy while it's still within the penny stock range.
Enthusiast Gaming Holdings (NASDAQ: EGLX)
Enthusiast Gaming Holdings is a Canadian digital company that helps build an engaging community for video game and esports fans, developers, and professionals.
It owns various niche websites, such as Steel Media, and esports teams like Luminosity, the most prominent esports organization on Twitch.
Enthusiast Gaming has yet to become part of the metaverse space, but it seems it is headed in that direction.
This year, it partnered with Hut 8 for web3 content development, particularly blockchain gaming, a gaming segment that could achieve a CAGR of almost 15% until 2026.
Transitioning or joining the metaverse may also not be too challenging for the company because of its extensive experience in the gaming industry.
Its strategic partnerships with content creators and game designers and vast network are also valuable for their entry into this industry.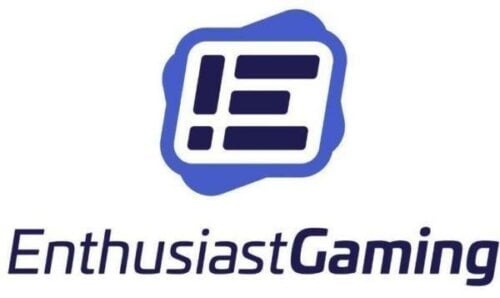 In fact, the company claimed an increase in content watchers across all of its gaming platforms and communities.
It saw a a 57% YoY gain in revenue, which was due to strong monetization trends across its websites. Increasing direct sales, subscriptions, and the acquisitions of the Addicting Games and U.GG domains also contributed to its growth.
For a quarter that is typically slow for the season, this is a solid start to the year.
The most recent operational results also show that Enthusiast Gaming is making significant progress in creating the greatest media platform for lovers of video games and e-sports.
Over 100 websites and social media channels, the firm has amassed a monthly audience of 300 million users. The next stage of management's plan is to make money off of those viewers by selling subscriptions and running ads.
By the end of the quarter, the firm had 233,000 paying members, an increase from the 207,000 recorded in January. This is encouraging an increase in profitability.
Enthusiast Gaming could be a potential option for long-term investing in the metaverse stock market with these factors in mind.
Fastly (NYSE: FSLY)
Based in California, Fastly is one of the dominant players for content delivery networks (CDN), offering a slew of services like image and video optimization, streaming, and CDN management.
However, it is mainly known for its cloud computing infrastructure, especially edge computing. This tech is vital in supporting the metaverse as it provides more bandwidth, fewer data loss, and consistent access to the Internet by bringing the cloud closer to its users.
It has launched an ecosystem called Compute@Edge, providing all the essential infrastructure and software prospective customers need to be in the online world.
Edge computing itself has a bright future ahead, with its market size potentially growing to almost $90 billion in 2026 from less than $40 billion in 2021.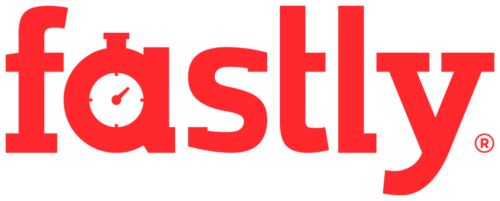 Fastly swiftly soared higher after a slight dip during the spring doldrums of 2020. Internet traffic was significantly impacted by a confluence of the massive work-from-home experiment and bored inmates concurrently logging onto streaming services.
Fastly was activated by the dynamic, which produced notable benefits.
However, FSLY is currently trading as though it had traveled back in time to COVID-19's first attack. Given that Fastly collaborates with various internet pioneers, such as Yelp, the New York Times, and Reddit, such a valuation loss could be too severe.
As a result, investors should think about FSLY as one of the small-cap companies to purchase when they go on sale. With its ability to dominate this cloud computing sector, Fastly stock can be a welcome addition to an investor's tech portfolio.
Should You Buy Metaverse Stocks?
Although the metaverse concept is not new, the technology to make it a reality is only now becoming feasible. As such, many investors are still unsure about the potential of metaverse stocks.
However, there are several reasons buying metaverse stocks could be a wise investment decision. First, the metaverse is still in its early stages of development, leaving plenty of potential for acquiring high-growth stocks while they're still cheap.
Second, the metaverse offers many unique features not available with traditional online platforms. These features include virtual reality (VR), which can create immersive online experiences, and blockchain technology, which allows for secure and transparent transactions.
Third, metaverse stocks can easily piggyback on the rapid demand for related technologies, including blockchain, cloud computing, e-sports, and decentralized finance (DeFi).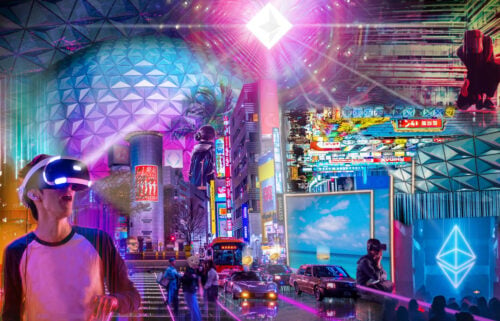 Fourth, consumers are ready for a more immersive online world, from virtual concerts to virtual meetings. An Accenture Interactive study, for example, revealed that over 60% of consumers would more likely purchase from brands that use immersive technologies.
As a caveat, tech is such a dynamic industry that any investment in metaverse stocks carries with it a high degree of risk. However, for investors looking for exposure to some of the most cutting-edge technologies, metaverse stocks may be an excellent place to start.
Where to Buy Metaverse Stocks
Some of the best places to buy a metaverse stock are the well-established stock exchanges, such as the New York Stock Exchange (NYSE) and NASDAQ. For budget-friendly options, investors can consider Webull and Robinhood.
These two companies are relatively new to the stock market, but they offer commission-free trading and a wide range of investment choices they can access and manage through mobile phones.
Metaverse Stocks Under $20: Final Words
The global metaverse market is poised to become a multi-billion-dollar industry waiting to be tapped. Investors can do that by buying metaverse stocks, like Unity Software Inc., Roblox, and Meta—all with proven track records in terms of innovation, leadership, and financials.
However, they also cost a lot.
These seven affordable metaverse stocks can help investors grow their tech portfolios while limiting their risk and losses.
Metaverse Stocks FAQ
What Is a Metaverse Stock?
A metaverse stock is an asset sold by companies engaged in the metaverse. The metaverse is a virtual online world (or a digital space) that mimics reality. In this digital space, people can interact and transact business with other users through their avatars.
Does the Metaverse Have a Stock?
Yes, metaverse stocks are currently being traded on NASDAQ and NYSE. They're also available on commission-free platforms like Robinhood and Webull. These stocks have rapidly gained traction due to tech innovations and growth, demand, and consumer adoption of virtual environments.
What Companies Are Investing in Metaverse?
Some of the largest tech companies are investing heavily in the metaverse. Microsoft, Unity, NVIDIA, Meta (formerly Facebook), Shopify, and Roblox are a few of the big names that have entered this industry. Many are publicly traded with affordable stock prices, such as Matterport, Fastly, and Meta Materials.
Which Stock Metaverse Is Best?
Some of the best metaverse stocks are Meta, Unity, Alphabet, Microsoft, and Snap. However, they can be a bit expensive. Investors looking for metaverse stocks under $20 can consider Fastly, Matterport, Meta Materials, Sports Ventures Acquisition, WiMi, Blue Hat, and Enthusiast Gaming Holdings.