The popularity of meta platforms hints that many users might be ready to fully embrace the digital world. But is it worth the risk, with its challenges in infrastructure, logistics, and regulations? Tune in for our top picks of metaverse stocks under $10 to watch out for.
Best Metaverse Stocks Under 10 Dollars
Matterport (NASDAQ: MTTR)
Based in California, Matterport is a spatial data company specializing in creating digital twins—that is, its technology translates real-life objects into those in the digital world.
Although the company commonly works with real estate firms, its business model also makes it ripe for the metaverse boom.
Matterport has one of the largest libraries of virtual objects that companies like Meta (owned by Facebook CEO Mark Zuckerberg) and Amazon are currently using. Amazon sellers, for example, can manage and run their stores or facilities in the virtual world.
Meanwhile, its digital twin platform called CAPTUR3D has integrated with the leading 3D model application Sketchfab, allowing users to produce more immersive meta environments.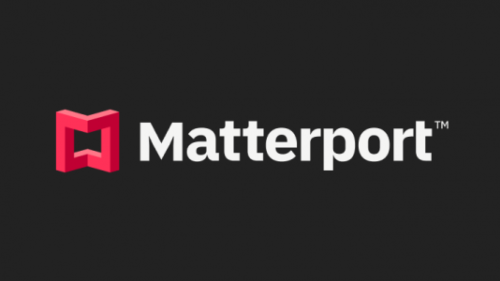 According to its most recent earnings conference, overall revenue increased, which was a successful outcome. Revenue from subscriptions is growing. However, since they also sell hardware, their total profit actually decreased.
For a business like this, you want to see that revenue figure increasing. It is a SaaS business. As such, it will thus invest a lot of money up front in the hopes of generating big profits over the long run. It also purchased VHT Studios, a business that provides real estate services.
Real estate is one of the really wonderful use cases for Matterport's goods, their digital twins, and the cameras that they have that rotate around and produce maps, a physical area in the 3D environment, and then construct those dollhouses.
This truly indicates that they're beginning to enter the industry, not simply offering technological services to a single realtor or even a real estate firm, but actually entering the industry themselves.
Matterport could be a potential high-growth stock within the next few years.
WISEKey International Holding (NASDAQ: WKEY)
Founded in 1999, WISEKey International Holding is a Swiss-based company that offers e-security solutions for various industries that range from healthcare to the Internet of Things (IoT).
It also has specific products and services for securing blockchain and cryptocurrency transactions. These solutions are vital for the meta platforms, as cryptocurrency can be vulnerable to cybersecurity issues, such as theft.
Further, WISEKey has started partnering with businesses that offer or support NFT artworks. This is a market segment that grew to $41 billion in 2021 and could achieve a compound annual growth rate (CAGR) of almost 40% from 2020 to 2030.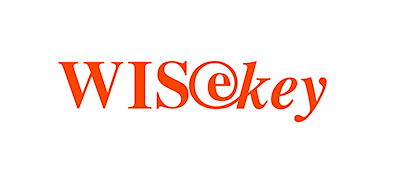 WISeKey recently reported its preliminary results for the first quarter of 2022. It reported revenue of $13 million, up more than 25% over the first quarter of 2021.
The major cause of the revenue growth was the rise in demand for semiconductors and IoT. WISeKey's semiconductor sales in H1 2022 jumped by 48% to $10.7 million from $7.2 million in H1 2021.
Due to increased demand and new contracts, WISeKey anticipates its IoT, semiconductors, and cybersecurity business to produce revenue for FY 2022 from $21 million to $23 million.
Moreover, it also expects existing purchase orders to total $38.5 million and the pipeline of prospects at $75 million.
With its healthy balance sheet and extensive industry experience, WISEKey could be ready to become a major player in the virtual space.
Vinco Ventures (NASDAQ: BBIG)
It follows the same approach as it breaks into the metaverse sector. The company has created Cryptyde as one of its subsidiaries, focusing on designing and acquiring Web 3.0 products that include video games and art.
Besides this, Vinco Ventures plans to offer Bitcoin mining equipment and co-location services. This burgeoning data center segment could have a market value of over $202 billion by 2030.
It also launched a social media app in India called Lomotif. Plus, the company will likely monetize it through its acquisition of AdRizer, an automated solution that performs artificial intelligence analytics.
Then, it has a pending partnership with ZASH Global that maintains an online entertainment platform. These acquisitions and plans won't come cheap for Vinco Ventures, making it a more high-risk metaverse stock than others on this list.

However, the company has strong leadership and excellent research and market development strategies. While investing in this on the stock market comes with caveats, the factors previously mentioned could still make Vinco Ventures worth considering.
Vinco Ventures also said in a filing with the Securities and Exchange Commission earlier this year that it had struck an agreement to sell further warrants. This is the ability to purchase the shares in the future to an institutional investor.
Given its comparatively low market capitalization, the scale of the acquisition was considerable and the price was established at $3.27 per share. After subtracting costs, Vinco Ventures said that it had raised close to $40 million from the transaction.
The funds will be used in part by management to help finance future acquisitions, such as the $108 million acquisition of AdRizer earlier in 2021.
Vinco Ventures' business strategy depends on aggressive acquisitions, so the fact that the company has extra funding to devote to building a portfolio of digital assets in the streaming and non-fungible token industries is excellent news for investors.
Investors must, however, weigh this benefit against the fact that a growing number of outstanding shares dilutes their relative ownership, which puts pressure on key performance indicators like per-share earnings.
Top Metaverse Stocks Under $10
Enthusiast Gaming Holdings (NASDAQ: EGLX)
Enthusiast Gaming Holdings is a Canadian business specializing in enhancing the virtual experience of its users by building, expanding, and engaging sports communities. They also link various stakeholders from players to content creators and developers.
It runs many niche websites, such as the video game magazine called Escapist, and holds events like the prestigious Enthusiast Gaming Live Expo. Besides its dominance in the video game industry, there are three reasons why you might want to give this stock a closer look.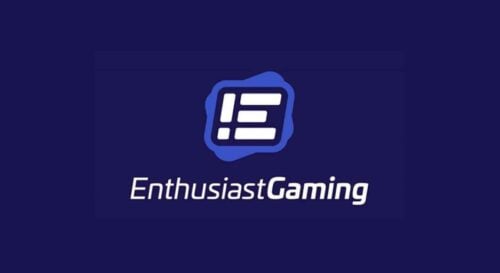 First, the company has one of the most prominent followings in its industry, with Luminosity Gaming being the most popular e-sports group on Twitch.
Second, it can now expand its user base more quickly, as it acquired U.GG, the fan community of League of Legends. Lastly, it is prepping to be one of the competitive and income-generating meta platforms by partnering with Hut 8, a digital asset miner.
With all these in mind, Enthusiast Gaming Holdings is a company you might want to keep an eye on if you're looking for stocks under $20 with high potential.
With its growing user base and strategic partnerships, the company is in a good position to weather any industry volatility.
Blue Hat Interactive Entertainment Technology (NASDAQ: BHAT)
Besides running a data center, China-Based Blue Hat Interactive Entertainment Technology designs, manufactures, and distributes interactive educational materials, such as toys based on augmented reality.
As one of the dominant companies in its market segment, Blue Hat could be in an excellent position to compete with popular meta platforms like Roblox Corporation.
The business is also aggressive in introducing related products and services, such as a platform for content delivery networks (CDNs).
Many experts consider CDNs to be critical factors for the success and growth of the metaverse. It helps decrease latency and data loss, which could improve the overall user's virtual experience.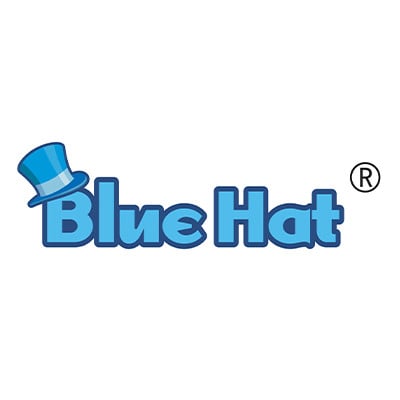 Fiscal-wise, Blue Hat is a thriving business, increasing its total revenues by over 230% and its gross profit by 94% year over year. So the company could have the technology, market, and money to become an active player in the metaverse.
Outside China, Blue Hat is lesser-known, but its growing list of international partnerships, such as with Walmart, could help raise its profile.
It's important to remember that the metaverse is still in its early developmental stages, so it may be too soon to invest in any one company. But if you're looking for a potential metaverse winner, Blue Hat Interactive Entertainment Technology could be a stock to watch.
Should You Buy Metaverse Stocks?
Investors who want to buy a metaverse stock should be forewarned: the market is volatile, and the prices can fluctuate rapidly.
Although the metaverse concept isn't new, most companies are also far from making it mainstream. However, there are reasons why you might want to consider investing in the metaverse.
The metaverse is still in its infancy stage, so the potential for stock market growth is high. Long-term investors could reap the benefits within the next five to ten years.
In addition, the metaverse is a unique platform that can disrupt several industries.
For example, the gaming and entertainment industry is one of the first sectors to feel the impact of the metaverse. It provided a more immersive and realistic experience for gamers.
The metaverse could also expand to potential sectors, including retail, education, and travel.
Many fast-growing techs today, from augmented reality to virtual reality, are also part of the metaverse. According to Technavio, the AR market alone could reach $108 billion by 2025, achieving a CAGR of over 30% in only five years.
Where to Buy Metaverse Stocks
The easiest way to access metaverse stocks is to start your search by looking for shares that are listed on major exchanges, such as the New York Stock Exchange (NYSE) and NASDAQ.
You can also go through stockbrokers, who can make fast investing decisions on your behalf.
However, this option is often expensive, so those who want to save money can invest in commission-free platforms like Webull and Robinhood.
Metaverse Stocks Under $10: Final Words
Ever since Facebook announced that it's changing its name to Meta, the buzz around the metaverse has never been this loud.
Further, as virtual and physical worlds merge, meta platforms could be poised for some serious growth.
However, investing in big players like Unity Software Inc., Meta, and Tencent Holdings may not be budget-friendly, especially if investors prefer to use stockbrokers.
These metaverse stocks under $10 provide beginner and cautious investors the chance to grow their portfolios without having to spend money that leaves coffers dry.
Metaverse Stocks to Buy Now FAQ
Does Metaverse Have a Stock?
Yes. Many tech companies, from online gaming platforms to manufacturers of virtual reality devices, have a metaverse stock. If there's a company that works in the development or support of virtual worlds, it's highly likely that they have a metaverse stock.
Can I Invest in Metaverse?
Yes, anyone can invest in the global metaverse market. For example, investors can buy metaverse stocks on commission-free mobile platforms like Webull and Robinhood.
These platforms are one of the best options for beginner investors. Take the time to learn about how to use these tools and explore different investment options.
Which Companies Are Investing in Metaverse?
Many companies are investing in the metaverse. These include tech giants like Microsoft, Meta, Unity Software, and NVIDIA.
Other emerging businesses, like Matterport, WISEKey, Vinco Ventures, Enthusiast Gaming Holdings, and Blue Hat, are also looking to put money into this digital asset.
What Is the Best Metaverse to Invest In?
Meta Platforms Inc. (formerly Facebook) looks like it has potential to be one of the better metaverse stocks out there. However, you can also buy shares of fast-growing tech businesses like Blue Hat Interactive, Enthusiast Gaming Holdings, and Matterport as well.
What Is the Metaverse Stock Price?
Metaverse stocks' prices vary wildly from one company to the next. Growing technology companies may offer shares below $20 while big ones may be worth $50 or more.
Fortunately, you can also find stocks under $10 if you want to invest in the metaverse without breaking the bank.