From Tesla to Lucid motors, the rise in electric vehicles and energy storage systems is increasing the demand for lithium-ion batteries. But is there a way to get ahead and invest in lithium stocks while they are still under $10? Here is a look at some of the best options.
Best Lithium Stocks Under $10
Ultralife Corporation (NASDAQ: ULBI)
Ultralife Corporation is a company that produces and sells lithium batteries, among other battery products. The company has a market cap of just over $78 million, and its stock is currently trading at just under $10 per share.
Investors may want to consider ULBI because it is currently undergoing a significant transition. Specifically, ULBI is transitioning from a traditional battery company to one focusing on energy storage.
This shift could provide the company with several growth opportunities, as the energy storage market is expected to grow significantly in the coming years.
In addition to the company's growth potential, ULBI also has many other positives working for it. For one, its overall sales last year increased 16.9%, thanks to robust order flow in commercial end markets and a boost from the newly acquired Excell Battery Group.
Furthermore, strong demand across the board lifted the backlog to $92 million at quarter-end, with $74 million slated to ship in 2022. This marks a 26% increase over the equivalent backlog leaving 2021.
The company's performance last year indicates that ULBI is doing something right and that its growth potential could be even more significant in the coming years.
So if you are an investor looking for lithium penny stocks, ULBI may be an excellent option to consider.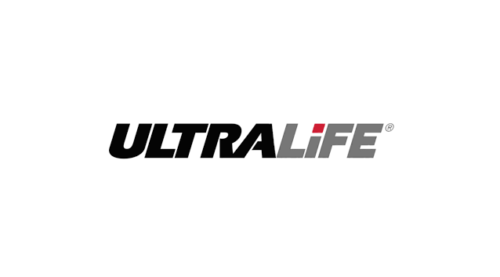 CBAK Energy Technology (NASDAQ: CBAT)
CBAK Energy Technology is a lithium stock worth taking a closer look at. The company has a market cap of just $10 million, and it is highly undervalued given the potential of its lithium business.
CBAK Energy Technology owns a significant stake in a lithium project in Nevada. Its management is highly experienced and knows how to bring projects like this to fruition.
The Nevada project has the potential to become a significant producer of lithium-ion batteries, and CBAK Energy Technology is currently in the process of bringing it online. This could make the stock a worthwhile investment for those who are bullish on the lithium market.
The company's 2021 full-year results were just as impressive as in 2020. Revenues increased by a whopping 40% to $52.7 million, and gross profits surged by an even more impressive 88% to $5.1 million.
Net income was negative in 2020 but emerged optimistic with $61.5 million compared to a net loss of $7.8 million.
Despite being a small-cap company, CBAK Energy Technology is well on its way to becoming a significant player in the lithium market. The stock is currently trading at just around $1.15, making it an excellent investment for those who are bullish on space.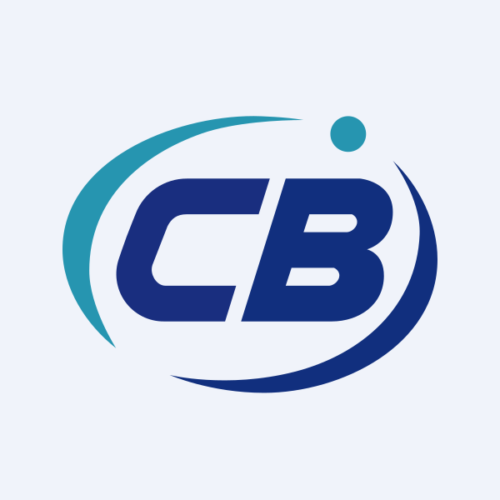 Global Battery Metals (OTCMKTS: REEF)
If you're looking for lithium stocks under $10, then Global Battery Metals (OTCMKTS: REEF) should be at the top of your list.
Global Battery is a Canadian resource company specializing in high-quality battery metals projects.
The company is focused on developing a world-class lithium project in Utah, and it's already well on its way to doing so.
What makes Global Battery Metals such an attractive investment is the sheer size of its lithium project. And with prices for lithium on the rise, the company is in a solid position to capitalize on this trend.
Global Battery Metals was recently given a permit to drill 1,760 acres in its King Lithium Property. This signifies an essential step in the development of the property and could potentially lead to the discovery of a significant lithium deposit.
The company is currently building a battery metals refinery in Ireland, with a processing capacity of 3,000 tonnes per year.
Global Battery is well-funded and has a strong management team in place. The company is poised to become a significant player in the battery metals space, so investors should keep an eye on it.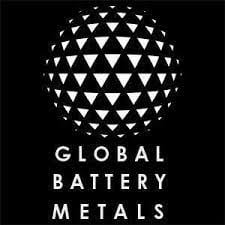 Top Lithium Stocks Under $10
Standard Lithium (NYSE: SLI)
Standard Lithium (TSXV: SLL) is a Canadian-based resource company focused on unlocking the value of lithium projects in North America. The company is currently exploring two lithium brine projects in Arkansas and Nevada.
The Arkansas project is located in the Fayetteville Shale, which is one of the most prolific shale gas plays in the United States. The project covers more than 11,000 acres and is believed to be one of the most significant lithium brine resources in North America.
Standard Lithium has identified more than 2,500 acres that are prospective for lithium brine production.
Expanding its operation in Arkansas, the firm and its strategic partner, LANXESS Corporation, have reached an agreement that simplifies and accelerates the construction of the first commercial lithium project in Arkansas. This project will be built at a LANXESS plant in El Dorado, Arkansas.
Standard Lithium assumes control of the Project and its development timeframes. This puts it on a clear path to producing the first industrial lithium production in the United States in over 50 years.
This expansion is expected to produce a minimum of 5,000 tons per annum of battery-grade lithium carbonate commercially, which will entail an investment of $10 million.
Investors all over are keeping a close eye on Standard Lithium as it ramps up production in the United States. This is one of the most significant lithium markets in the world.
If you are looking for a lithium stock that is positioned to take advantage of the growth in the battery market, Standard Lithium is definitely worth a closer look.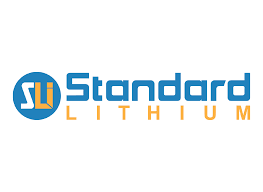 Noram Lithium Corp. (OTC: NRVTF)
Noram Lithium Corp. (OTC: NRVTF) is a Canadian-based resource company engaged in exploring and developing lithium and other strategic minerals.
The company has a portfolio of lithium projects in Canada and Nevada. In addition, it has the option to acquire a 100% interest in the Tres Marias lithium project in Mexico.
Noram Lithium Corp's most advanced project is in Clayton Valley, Nevada. The Zeus Lithium Project is adjacent to Albemarle's Silver Peak lithium mine, North America's only lithium-producing mine.
The property covers approximately 1,500 acres and has a historical estimate of 1.8 million tons of lithium carbonate equivalent (LCE) at a grade of 0.6% Li2O.
The company's stock price has risen more than 70% in the last year, owing to increased demand for electric vehicles in the post-pandemic economy.
With the global push toward electric vehicles, lithium has become one of the most sought-after commodities on earth. The Zeus project is located in a prime spot to take advantage of this demand.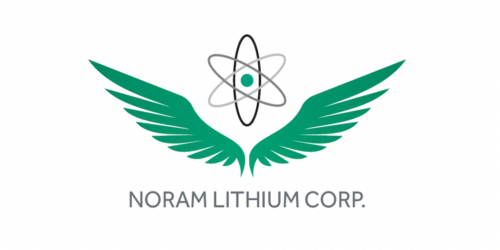 Westwater Resources, Inc. (NYSE: WWE)
Formerly known as Uranium Resources Inc., Westwater Resources is a graphite and lithium exploration and development company focused on supplying the world's growing energy demands.
Headquartered in Centennial, Colorado, the company has assets in three countries: the United States, Turkey, and Argentina.
Westwater Resources is currently trading at around $1.30 per share with a market cap of $53 million.
The company is constructing a $202 million processing plant just next to Kellyton, Alabama, to produce purified graphite and lithium for batteries. In addition, it's looking into mining a large graphite deposit in the area as a supplier for graphite and the battery ingredient vanadium.
Westwater Resources made a splash in Alabama with its project announcement and received state and local tax incentives.
Since then, the company has refined 13 metric tons of lithium, commenced construction of its processing facility, bought two adjoining buildings for 90,000 square feet of office and storage space, and leased the 70-acre industrial site.
An undisclosed battery company signed a letter of intent for lithium supplied in 2023 for use in lithium-ion battery manufacturing.
According to the business's newly elected CEO, Chad Potter, the company is in negotiations with numerous battery manufacturers about securing multi-year purchasing deals.
Overall, Westwater Resources is in a solid position to be a key supplier for the battery industry.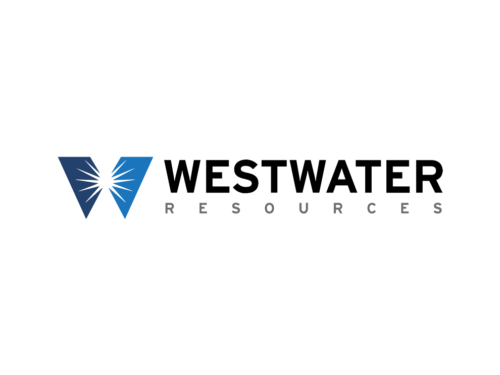 Should You Buy Lithium Stocks?
Currently, lithium stocks are a potential buy for investors. The prices of these stocks have been climbing in recent months as demand for electric vehicles has surged.
Buying into a company that has the potential to be a major lithium producer could help you tap into the rising global demand for EV batteries.
While there is always some risk associated with investing in any stock, lithium stocks offer a potentially profitable investment opportunity for those willing to take a chance.
You should always do your due diligence before investing in any stock. But if you're looking to invest in lithium companies, there are several suitable options trading on the stock market.
Also, while many of our picks revolve around electric car batteries and the like, there are tons of companies involved in the lithium space.
Where to Buy Lithium Stocks Under 10 Dollars
Several investing platforms are available for investors looking for a lithium stock under 10 dollars.
Robinhood is a commission-free investing platform that offers access to a variety of stocks and ETFs.
Webull is another commission-free investing platform with advanced charting tools and access to after-hours trading.
However, both Robinhood and Webull do not carry over-the-counter stocks like Noram.
On the other hand, Fidelity is an investing platform that offers access to a wide range of popular stocks and penny stocks listed as OTCs.
Lithium Stocks Under $10: Final Words
As the world pivots into electric vehicles, the demand for lithium will continue to rise. This is good news for investors looking to get into the lithium market.
Power storage, consumer electronics, and even bio-medical industries are also expected to fuel the demand for lithium over the next few years.
The stocks mentioned above are all well-positioned to take advantage of the growing demand for lithium. So, if you are looking to invest in this space, these could be some of the best options available.
Lithium Stocks FAQs
What Are the Cheapest Lithium Stocks?
There is no definitive answer to this question, as the price of lithium will fluctuate over time. However, some companies that offer investors exposure to lithium include Noram Lithium Corp., Westwater Resources Inc., and Standard Lithium Ltd. These companies boast strong fundamentals and growth potential, making them worth considering for investors looking to capitalize on the current boom in lithium stocks.
Will Lithium Stocks Keep Rising?
It is impossible to say for sure. However, the demand for lithium is expected to continue to rise in the coming years as electric vehicles become increasingly popular. This should provide support for lithium prices and help keep lithium stocks afloat.
Are Lithium Stocks Worth Buying?
This depends on your individual investment goals and risk tolerance. However, given the current boom in electric cars and the resulting demand for lithium, there are certainly some attractive opportunities in the space worth considering. If demand picks up, so could lithium pricing and the underlying stock.
What are Some of the Risks Associated with Investing in Lithium Stocks?
As with any investment, there are always risks involved. Some of the key risks to watch out for include changes in electric vehicle production (which would have a direct impact on demand for lithium), over-supply of lithium on the market, and geopolitical factors such as trade wars or tariffs. Global politics is an often-underlooked variable that can impact lithium producers.
What's the Best Lithium Stock to Buy Right Now?
CBAK Technologies Inc. is one of the top lithium stocks on the market today, with a strong track record of growth and profitability. With a focus on technologies for energy storage, CBAK has significant potential to benefit from the ongoing boom in electric vehicles and renewable energy sources. Additionally, its low share price makes it an attractive option for investors looking to trade cheap stocks.