Lithium stocks could be a smart way to cash in on the EV boom. But what companies are worth a second look? Follow along for our picks for the best lithium stocks under 5 dollars to buy in June 2023.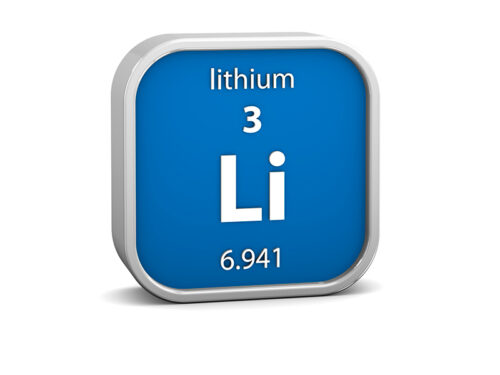 Best Lithium Stocks Under $5
Global Battery Metals Ltd. (OTCMKTS: REZZF)
Global Battery Metals is a Canadian-based company that explores and develops several mineral properties.
Although it currently doesn't have the most impressive market cap, its asset portfolio is extremely promising.
The business owns Lithium King property, an 8,000-acre placer claim that could potentially hold brine deposits for magnesium and lithium.
This is on top of having a 55% interest in a Peru property rich in copper molybdenum and a 90% stake in another lithium property in North West Leinster.
Global Battery Metals has also entered into an agreement to acquire up to 100% of Newfoundland's lithium project in La Poile.
With its various lithium projects on the horizon, Global Battery Metals could become one of the most reliable metal suppliers. And this potential could make it one of the most promising lithium penny stocks on the list.

CBAK Energy Technology (NASDAQ: CBAT)
CBAK Energy Technology is an aggressive producer of lithium-ion batteries, and the fact that the company operates in China gives it a distinct advantage.
The country has a booming electric vehicle market, with sales for electric cars growing over 150% year-over-year as of early 2022, and it's not showing signs of declining.
This strongly indicates that the demand for lithium-ion batteries will only increase in the coming years.
In addition, CBAK has acquired over 80% stake in Hitrans, a financially sound supplier of lithium batteries, to scale battery production and anticipate the influx of orders in the coming months.
As part of the joint venture between China and Japan, the enterprise has also entered into an agreement with AZAPA R&D in China to produce customized batteries for control systems for electric vehicles.
Its foresight alone makes CBAK one of the most outstanding lithium stock picks.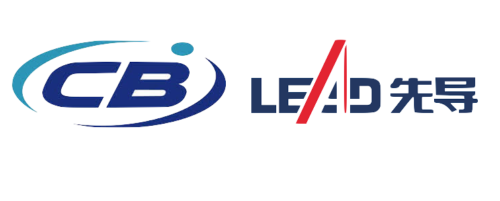 Top Lithium Stocks Under $5
Romeo Power Inc. (NYSE: RMO)
Founded in 2016, the California company Romeo Power sets itself apart from other makers of lithium EV batteries by focusing on a small but lucrative niche market: commercial electric vehicles, like buses and trucks.
This business strategy positions the company as a possible leader in a market that could reach almost $255 billion by 2026, with an annual growth rate of nearly 30% from 2020.
Further, Romeo Power has already shipped some lithium products that may still be in the development stage, unlike its competitors.
It is also preparing to increase its production by building a spacious facility that will include a laboratory and testing area, making the manufacturing process more cost-efficient.
Financially, the company has a market capitalization of $174 million and increased its product revenues by 326% from 2021 to 2022.
With proof of its stability, RMO is a lithium penny stock that deserves consideration from investors.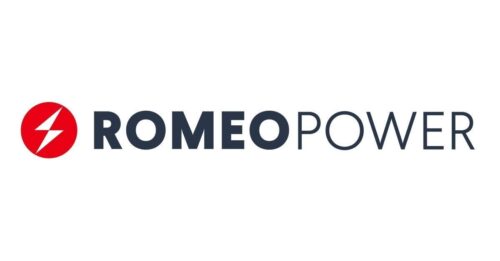 Aqua Metals (NASDAQ: AQMS)
The multibillion-dollar electric vehicle market could deliver high revenues for lithium miners and companies involved in producing batteries.
However, lithium is also a finite resource that may have a negative environmental impact when disposed of improperly.
Aqua Metals has already foreseen this challenge and has built a business around recycling clean metals — a company whose market could grow by 5% from 2021 to 2030.
In particular, it has developed a patented hydrometallurgical technology that uses room-temperature water to recycle metals that lessen pollution.
This technology could pique the interest of a growing number of sustainable businesses.
However, the business is currently operating at a loss since it focuses significantly on research and development.
In the hopes of seeing steady growth, it has shipped its product and technology to facilities in Asia, where metals recycling is expected to flourish.
As Aqua Metals closes more deals and sells more units, this lithium penny stock could see significant growth in the stock market.

Lithium Battery Stocks Under $5
XL Fleet Corp. (NYSE: XL)
Boston-based XL Fleet Corp. is on its way to becoming one of the leaders in providing electrification solutions — particularly for commercial and government markets.
It sells hybrid and plug-in hybrid vehicles, including lithium-ion battery packs, that can enhance fuel economy from 20% to 35%.
So far, it seems to be doing well in focusing on these niches and products.
It generated $8 million in revenues in 2021, ended the fourth quarter of the year with total cash and cash equivalents of over $350 million, and managed to raise the market cap to $241 million.
The company has also closed huge deals, such as with the Department of Defense and Apex Clean Energy, which employs XL Fleet Corp. to deploy charging stations in many states.
Focusing on its strengths could help XL Fleet dominate the commercial electric vehicle sector, posing a good proposition for investors who want to buy this lithium penny stock.

Polar Power (NASDAQ: POLA)
Polar Power doesn't have the best market cap at only $40 million, but it remains a popular choice in the stock market.
First, the over-40-year-old company is slowly transitioning to providing clean energy alternatives and solutions, including designing and selling a lithium-battery system.
Second, it has a diverse range of products, such as DC generators, a market segment that could be worth over $25 billion by 2029.
Third, its financials are solid, declaring a 65% year-over-year increase in net sales for the third quarter of 2021 and a 136% increase in gross profit within the same period.
It claimed a backlog of orders worth $11.4 million during the third quarter of 2021, probably due to supply chain issues.
However, as the global economy recovers, the company might finally realize revenues from these this year.
Its years of industry experience, strong financials, and mixed portfolio are great reasons to consider investing in this stock.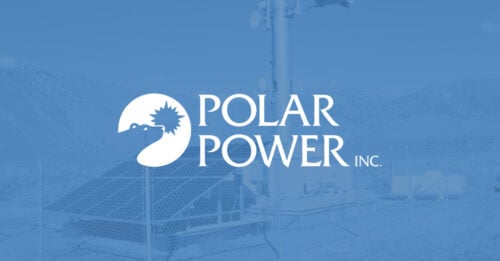 Should You Buy Lithium Stocks?
Investors have plenty of compelling reasons to bank on lithium stocks below $5.
Their prices in the stock market tend to be more volatile than their blue-chip counterparts, providing investors with the opportunity to capitalize on short-term price movements.
The growing popularity of the raw material adds another reason you might want to invest in this stock.
Credit Suisse, for example, is already foreseeing lithium demand outstripping supply in the years ahead, especially in 2023, when the need could hit almost a million tons.
Much of the global demand for lithium will be due to the sales of electric vehicles, a market that could achieve a compound annual growth rate (CAGR) of over 15% within the next decade.
Finally, companies with a stock price below $5 often undergo significant changes, such as more innovative designs with competitive prices, making them more attractive to risk-tolerant investors.
However, as mentioned earlier, penny stocks are often volatile, and investing in them could lead to significant losses if the stock suddenly plunges in value.
Investors should always perform their due diligence before picking up any shares, including the ones on this list.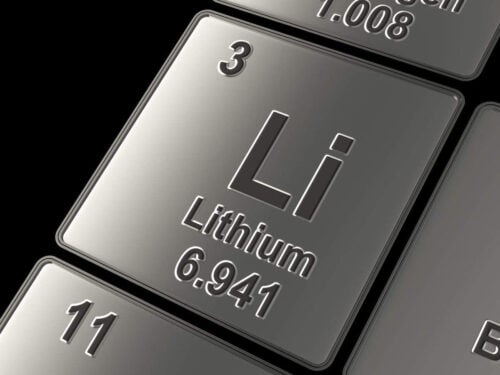 Where To Buy Lithium Stocks Under $5
Many penny stocks are not traded on major exchanges like the NYSE or NASDAQ, but instead on over-the-counter markets or pink sheets.
As a result, it can be more challenging to buy and sell.
However, some high-growth stocks are available on online brokerage accounts, including Webull and Robinhood.
These platforms allow investors to buy and sell lithium stocks traded on major exchanges with no commission fees or minimum deposits.
Also, each app exposes you to more investment options, which is ideal for portfolio diversification.
Besides stocks and other traditional securities, both let you invest in cryptocurrencies.
Lithium Stocks Under 5 Dollars: Final Thoughts
Lithium penny stocks have risen due to the growing demand for lithium-ion batteries, battery-powered devices, and electric vehicles.
With companies spearheading innovation daily, this industry could see significant advancements in the coming years.
Although the market is growing, risks are involved with any investment.
For investors willing to do their research, these stocks could offer a chance to profit from the dynamic and rapidly growing lithium market.
Lithium Penny Stocks FAQs
What's the Cheapest Lithium Stock?
The cheapest lithium stocks are penny stocks — stocks whose price is $5 and below. These include CBAK Energy Technology, Polar Power, and XL Fleet Corp.
Are Lithium Stocks a Good Buy?
Lithium stocks are on the rise — and for a good reason. This alkali metal is becoming a prime raw material for many industries, including EV manufacturing and energy storage. In addition, more companies are entering the market, offering a variety of lithium stocks to choose from.
What Are Good Lithium Stocks?
Two good lithium stocks include Romeo Power and Polar Power. Although some are in the early stages of developing lithium products or solutions, they have shown rapid growth due to increased production and innovation.
What Is the Best Lithium Penny Stock?
One of the best lithium stocks below $5 is Global Battery Metals, which is involved in exploring and developing lithium and other metals.
Is There a Lithium ETF?
Yes, there is a lithium ETF. One of these is the Global X Lithium & Battery Tech ETF (LIT).