If one metal has the potential to outshine the age-old duo of gold and silver, it's lithium. Almost every tech innovation is anchored on this versatile metal, which is why lithium stocks are such an enticing investment opportunity. The best lithium stocks may do wonders for your portfolio.
There is an exhaustive list of applications fueling lithium demand, including:
Lithium-ion batteries

Electric vehicle market, battery plants, and renewable power

Electrical transmission

Smartphone industry
Although many only view electric cars as the driving force behind the impending lithium boom, there are countless applications.
Our guide on lithium provides a deep dive into what lithium stocks are poised for massive growth in the near future.
Best Lithium Battery Stocks
Albemarle Corp. (NYSE: ALB)
Albemarle Corporation is one of the largest lithium producers in the world, with locations on six continents.
The chemicals company has a significant lithium business that develops a broad range of lithium compounds.
These compounds are used in manufacturing many consumer-electric products and have applications in the electric vehicles industry.
Albemarle generally enters into long-term contracts with its customers, which has also helped protect its revenue streams from tumbling lithium prices.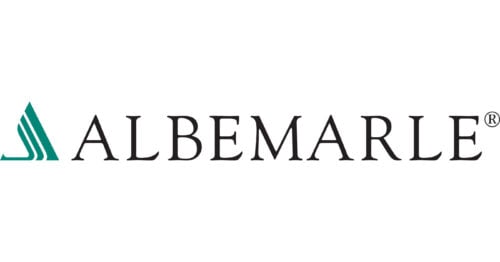 Beyond lithium, Albemarle produces bromines and catalysts used in several industries.
The company also announced that two projects that will boost its lithium processing capacity are in their final stages. As such, this sets it on the right track for future expansion.
Stock prices for the ALB have been steadily rising since mid of July. Albemarle offers a 0.79% dividend yield alongside share prices that are up 19% from last year.
Very recently, the company has also announced the establishment of a significant new lithium conversion facility in the Southeast. Albemarle Corp. aims to make the project fully operational by the end of 2029. Once finished, the plant will have the capacity to process up to 100,000 tons of lithium every year.
Livent Corp. (NYSE: LTHM)
This U.S.-based chemical manufacturing company is a well-known manufacturer and distributor of lithium chemicals.
Its lithium products are used in electric vehicle batteries, portable electronic devices, aerospace alloys, and other industrial uses.
Livent was a top supplier for Tesla and has a lithium hydroxide supply contract in place through the end of 2021.
Although unclear at this time, Livent hopes this relationship will continue.

The company also agreed on a massive lithium supply deal with BMW to provide lithium batteries from 2022 on. Additionally, Livent signed a supplier agreement with General Motors to help the car manufacturer produce 1 million electric vehicles in 2025. Livent's stock price has been rising steadily following the deals with BMW and GM.
To sustain growth, Livent plans to triple its carbonate capacity in Argentina and expand hydroxide capacity in multiple geographies.
It crushed revenue and earnings per share goals in three of the last four quarters, helping keep share prices in the green. Livent Corp also announced its Q2 2022 earnings as $0.37 per share, much higher than the expert estimate of $0.30 per share.
Investors should keep a close eye on a possible longer-term partnership between Tesla and Livent. This could be a significant catalyst for the stock price going forward.
Best Lithium Mining Stocks
Standard Lithium Ltd. (NYSEAMERICAN: SLI)
Standard Lithium is leading the charge in a new wave of lithium extraction with a current market cap of $1.031 billion.
The company has two current projects, with one in Arkansas and the other in Southern California.
Its Smackover project in Arkansas covers 150,000 acres of land and uses cutting edge "LiSTR" Direct Lithium Extraction technology.
Bristol Lake in California encompasses an area of 45,000 acres and is estimated to be 1,000 meters deep.
These projects are still in the development stage, and Standard Lithium isn't making any revenue yet.

Investors are excited about these prospects Standard Lithium brings, as seen in the 337% increase in share price from Dec 2020 to Dec 2021. At this stage, shares are largely affected by investments into the company.
Standard Lithium provides a great vantage point to get involved with lithium extraction before work actually begins.
According to Standard Lithium's most recent Corporate Update, the company has entered into a Master Service Agreement with Telescope Innovations. The agreement will facilitate CO2-focused R&D. The goal of the collaboration is to reduce carbon intensity throughout the production process and use CO2 as an alternative reagent.
Sociedad Quimica y Minera de Chile (NYSE: SQM)
Sociedad Quimica y Minera de Chile is a Chilean venture that supplies a wide range of industrial chemicals.
It is also the world's largest lithium producer, thanks to its facilities located in the Atacama Desert.
Along with its lithium dominance, SQM is also a market leader in potassium nitrate and the world's largest producer of iodine.
This diversification should help protect against price fluctuations in lithium over time.
As a result of the rising lithium demand for electric vehicles, Sociedad Quimica y Minera reported a significant jump in lithium sales volumes throughout 2021.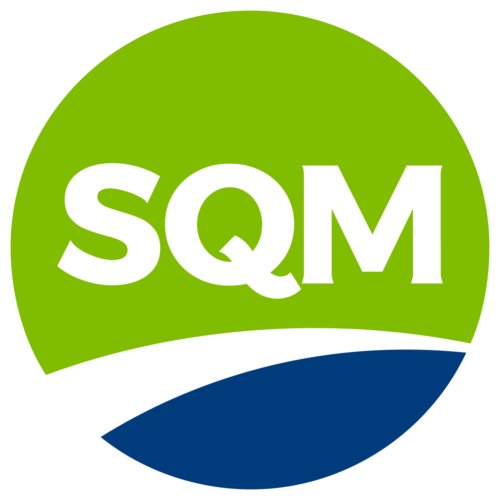 The company also plans to increase the capacity of its Atacama Desert lithium operations by the end of 2022. SQM has also received the ISO39001 certification for Road Safety as the first mining company.
Although back down a bit now, share prices reached a new high in May of this year.
SQM has a very strong balance sheet with $2.6 billion in cash and only $2 billion in debt.
This is relatively low when compared to a $28 billion market capitalization.
Sociedad Quimica y Minera continues to shine as a lithium provider, and shares reflect positive momentum.
Top American Lithium Stocks
Lithium Americas Corp. (NYSE: LAC)
Lithium Americas is a Canadian-based mining company with a focus on early-stage projects in Argentina and Nevada.
The company advanced its Argentinian capacities with a recent investment in Arena Minerals for around $5 million.
At the same time, Lithium Americas expanded resources to its Thacker Pass project in Nevada, which it hopes to open by 2023. In addition, the company also inaugurated its Lithium Technical Development Center in Nevada to facilitate the lithium testing process.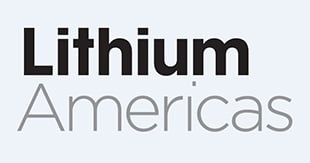 Lithium Americas started lithium production in its facilities in June 2022 as planned to transform raw ore to final products.
To create an even bigger footprint, Lithium Americas just made an offer to acquire Millennial Lithium and Millennial's mine in Argentina.
If the company continues mining lithium in 2022 as expected without any interruption, this price could see a massive spike.
Piedmont Lithium (NASDAQ: PLL)
Piedmont Lithium is a U.S.-based enterprise engaged in drilling campaigns, exploration, and production of lithium in North Carolina.
The company aims to become a strategic domestic supplier of lithium hydroxide and other chemicals to the growing electric vehicle and lithium battery storage markets.
It also mines quartz, mica, and feldspar for use in multiple industries from its facility in the United States. Piedmont's market cap is nearing the $1 billion-mark.
Piedmont reported last year that a binding agreement was signed with Tesla to supply spodumene concentrate from its North Carolina deposits.

Tesla is in the process of building a plant in Texas to accommodate the spodumene and hopes to see its first shipments in 2023.
Piedmont Lithium clearly emphasized its desire to become a leading U.S. supplier of battery-grade lithium during its initial public offering (IPO). This generated a total of $57.5 million to be used for further expansion projects.
The company is also pushing to be the cleanest lithium hydroxide operation on the planet.
Shares have been on a bit of a roller coaster over the last year as investors anticipate Piedmont's development.
For several years, Piedmont has been managing its debt efficiently. Currently, the company's debt only accounts for 0.3% of its equity. It shows that the company has been financing its operations mainly from equity capital without increasing risks due to external debts.
Short and long-term investors could see significant gains for buying stock at the right time.
Cheap Lithium Stocks
Allkem Limited (OTC: OROCF)
Allkem Limited is an Australian supplier that focuses on low-cost lithium carbonate and boron.
The company merged with Galaxy Resources Ltd., another Australian lithium producer, in August 2021.
Formerly known as Orocobre, Allkem recently changed its name to reflect the change in business.
The two together operate the world's first brine-based lithium project in Argentina, where the dry and windy weather is ideal for production.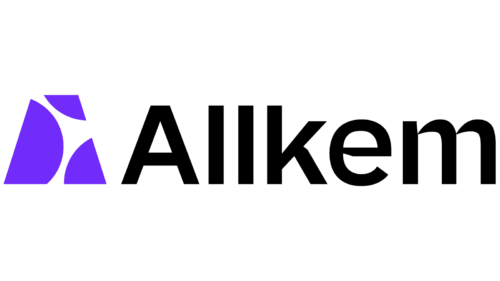 This project is expected to continue for well over 40 years, auguring well for the company.
In addition to lithium operations, Allkem also owns Borax Argentina, an established boron producer and diversifying agent.
Allkem performed well in Q4 2021 with strong revenue and earnings per share numbers. Allkem also revealed in its June 2022 quarterly activities report that the company's Mt Cattlin plant reached a record-breaking production volume of 193,563 dry metric tonnes (DMT) of spodumene concentrate in FY 2022.
Shares performed very well over the last year with over 60% growth.
Best Lithium Penny Stocks
American Lithium Corp. (OTC: LIACF)
American Lithium is a small-cap lithium producer headquartered in Vancouver, Canada.
The company currently has two lithium projects, located in Nevada and Peru. To diversify, American Lithium also has a uranium project in Peru.
The Nevada site, called the TLC Lithium Project, is of particular interest to investors. This location has over 5.37 million tonnes of measured lithium and another 1.76 tonnes of inferred lithium.

It just so happens that the Nevada project is also relatively close to Tesla's Gigafactory. This would make it relatively easy for American Lithium to strike a deal with the EV powerhouse.
American Lithium is still in the exploration stage, and its shares are currently valued to reflect that. The company appointed DRA Global as the lead engineering consultant for the final phase of PEA compilation at TLC. In addition, American Lithium has also partnered with ANSTO Minerals and Stantec Consulting for the project.
That being said, share prices are up 58% from what they were last year.
The increase has placed American Lithium on the venture 50 list for 2021.
This could be a good pick for investors willing to take a chance on a penny stock.
Pilbara Minerals (OTC: PILBF)
Pilbara Minerals is a lithium pure-play, owning 100% of the world's largest independent hard-rock lithium operation.
The company's Pilgangoora Project is situated in Western Australia and houses more hard-rock lithium than anywhere else. Its proximity to both road and port makes the location very effective for removal.
Pilbara Minerals also runs another regional project located in Mt Francisco, 50 KM southwest the Pilgangoora Project. Pilbara owns 70% of the Mt Francisco JV project.

Although a relatively new company, Pilbara's operation is already up and running.
Revenue and income have been positive throughout 2021, with share prices reflecting the positive momentum.
In the last year, Pilbara Minerals has enjoyed a steady climb to new heights on the stock market.
Share prices have only recently leveled off but still sit 45% higher than last year.
With such growth, Pilbara looks to be on the path to continue growing.
Should I Buy Lithium Stocks?
While investment decisions depend on an individual's preference, risk tolerance, and investing time horizon, the sheer magnitude of the green energy movement is enough to warrant serious interest.
Multiple industries from transportation, energy production, and storage, the smartphone industry, and others make a strong case for investors to allocate a part of their portfolio to lithium stocks.
Just consider the fact that the current penetration of electric vehicles in total car sales globally is still low.
This number is bound to increase substantially, as most main car manufacturers plan to abandon internal combustion engine cars altogether by 2030.
This stance is confirmed by world governments as the European Commission recently proposed a ban for all ICE cars from the year 2035.
At this moment, around 400,000 tons of lithium are mined in a year, which covers approximately 2 million to 3 million electric vehicles. However, only a third of that number goes to EVs right now.
That number will have to increase perhaps as much as tenfold to meet Tesla's needs alone, without even taking into account other vehicle makers and their lithium battery requirements.
While most trends inevitably go through up and down cycles, this one is bound to last for several decades based on expert data.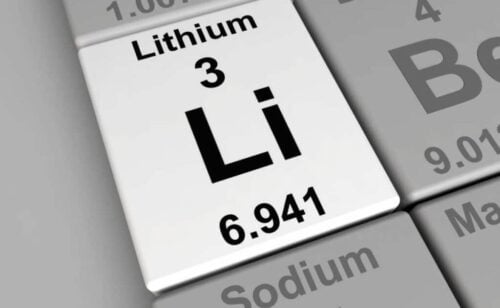 Where to Buy Lithium Stocks
Robinhood is often the go-to broker for buying and selling stocks. The site is intuitive and has more stable picks from major exchanges such as NASDAQ and NYSE.
On the flip side, this means that OTC markets are not accessible.
Webull is another solid choice for investing in the best lithium stocks. This platform goes deeper than Robinhood with extra tools but can be a bit more challenging to work with.
Lithium Stocks: Final Thoughts
Most lithium-related stocks have suffered from the revenue growth side and trade heavily based on future growth prospects driven by the green revolution.
Investors should expect these names to be more volatile.
However, despite the potentially larger price swings in the short run, the tailwind of the massive and fundamental shifts in renewable energy is likely to gain even more momentum.
The increasing demand for lithium will continue throughout the next decade.
As more realize the financial incentives for this commodity, we will likely see more investors jump into the market. This makes lithium stocks one of the groups with the most potential for significant price appreciation in the following years.
Lithium Stocks FAQs
Take a look at some of the most common questions asked about lithium stocks.
What are the Best Lithium Stocks to Buy Now?
Top stocks in the lithium department include Sociedad Quimica y Minera de Chile and Livent. Each company continues to show solid momentum and strong business practices. Consider the recent operational performance, debt management and R&D progress of the company before you invest.
Is Lithium Stock a Good Investment?
Lithium stocks have done well at weathering an otherwise volatile market. Share prices across many popular lithium-based companies continue to rise. Especially with rising demand for electric vehicles worldwide due to environmental concerns, the demand for lithium is likely to follow suit.
Is it Too Late to Buy Lithium Stocks?
With the uptick in electric vehicles moving at a slow pace, we're nowhere near the point where investing in lithium is a bad choice. There's still plenty of time to get involved in this sector before things really start to take off.
Who Owns Most of the World's Lithium?
The biggest lithium supplies are located in Australia, Chile, and China. There are also a few lithium mining facilities in the US in North Carolina, Nevada and other locations. If you're looking for a long-term investment, consider a company mining in one of these regions.
Who Supplies Tesla With Lithium?
Until 2021, Tesla was working with Livent Corp. Currently, Tesla has a contract with Ganfeng Lithium until the end of 2024. In addition, Tesla has also secured a 5-year contract with LionTown Resources to supply over 100,000 tonnes of lithium spodumene concentrate per year starting from 2024.