You likely already know that risk is an important consideration when making any investment. While measuring or quantifying a stock's risk can be difficult, the beta score is one mechanism. The best high beta stocks see a lot of volatility relative to the movement of the rest of the stock market.
The S&P 500, a market-capitalization-weighted index of the 500 largest U.S. publically traded companies, is typically used as the benchmark by which any stock's beta is calculated.
Since the companies on the list are so large, they're typically considered very low risk.
Therefore, the S&P 500 index is given a beta of 1.0.
Individual stocks have a beta score ranking in relation to how much they deviate from the general movement of the market.
Any stock that swings more than the market (indicating it's more volatile) will have a score above 1.0.
Further, any stock that moves less than the overall market (indicating it's less volatile) will have a beta score below 1.0.
Since volatility essentially translates to higher risk, this means there is a higher chance of making losses on your investment.
However, as you probably well know, higher risk also means the potential for higher reward.
We've put together a list of some of the best beta stocks on the market for investors looking for hefty returns.
Best High Beta Stocks
United Rentals, Inc. (NYSE: URI)
As the world's largest equipment rental company, United Rentals has 13% of the North American market share.
The company operates from 1,288 locations in the United States and Canada, alongside locations in Europe, Australia, and New Zealand.
Its primary focus is construction and industrial equipment such as trucks, forklifts, compressors.
The rental giant currently has a fleet of more than 660,000 rental units.
United Rentals works mainly with general and aerial rentals and offers power & HVAC units, tool and fluid solutions, lifts, and more.
The company boasts a current market capitalization of $24 billion and comes in with a beta value of 1.85.
This means that United Rentals is approximately twice as volatile as the general market.
Despite volatility, the company has fared well over the last year, with share gains of around 20%.
The future looks solid for investors with holdings in United Rentals, considering there's no disruptive tech or competitor in this space.
SVB Financial Group (NASDAQ: SIVB)
Headquartered in California, SVB Financial Group has several well-known subsidiaries, including Silicon Valley Bank.
This bank has helped fund over 30,000 startups and is one of the largest banks in the United States.
Interestingly enough, the bank is also one of the largest financial service providers to Napa Valley wine producers.
SVB Financial offers asset management, brokerage and investment services, fund management services, and more between its many subsidiaries.
With a market cap of $48 billion and a beta value of 1.90, SVB has some nice volatility.
The firm really found its stride in 2021, sitting at an all-time high of $745 per share.
After a drop in January, the company is already making up lost ground.
Now may be the time to invest in a slight dip before SVB Financial Group shares reclaim record numbers.
Either way, SVB will continue to fund some of the world's largest tech companies and most exciting startups in Silicon Valley.
Ready to build your portfolio? With Public.com you can follow other investors, discover companies that are inline with your beliefs, and invest into stocks and crypto with very little money! What are you waiting for? Check out Public Now!
More High Beta Energy Stocks
Matador Resources (NYSE: MTDR)
Matador Resources is an independent mining operation that explores, develops, and produces oil and natural gas.
The company focuses solely on locations in the United States, covering New Mexico, Texas, and Louisiana.
Operations are already underway in this region, allowing Matador to bring in much-needed revenue and income.
In fact, quarterly financials from September exceeded revenue and earnings per share goals by more than 25%.
Even with a solid foundation, Matador Resources has an incredibly high 4.11 beta value.
This high number speaks volumes to date traders, as the stock is over four times more volatile than average.
In addition, the share prices saw a 120% increase over the last year alone.
Even now, shares are hovering near all-time high values.
Devon Energy Corporation (NYSE: DVN)
Devon Energy Corporation is an energy producer with a focus on oil and gas.
The company has been in business since 1971 and focuses its attention onshore in North Dakota, Wyoming, Oklahoma, and Texas.
Devon generates close to 300,000 barrels of natural gas and 125,000 barrels of liquid natural gas in one quarter through multiple basins.
A merger with WPX at the beginning of 2021 gives Devon even more capability to locate resources.
It is on the S&P 500 list with a market cap of nearly $29.6 billion.
Since the beginning of 2021, Devon has seen a steady rise in share price resulting in 180% gains.
The company even pays out a dividend of 0.84% to shareholders.
Furthermore, Devon Energy's beta score is a very high 2.88 at present.
High Beta Mining Stocks
Marathon Oil Corporation (NYSE: MRO)
Marathon Oil is an American enterprise that mines black gold in several locations around the United States.
The company seeks to maintain a secure source of energy for the United States while also providing services to the world.
United States locations are complemented by an operation located in Equatorial Guinea.
With a desire to be sustainable, Marathon prioritizes social, environmental, and governance endeavors.
Marathon has been able to keep strong financials throughout 2021, seeing positive numbers nearly across the board.
Share prices have increased accordingly, growing 140% over the last year.
The energy company has a market cap of $16.73 billion and is quite volatile with a beta score of 2.83.
If all that wasn't impressive enough, Marathon also provides a 1.30% dividend yield to stockholders.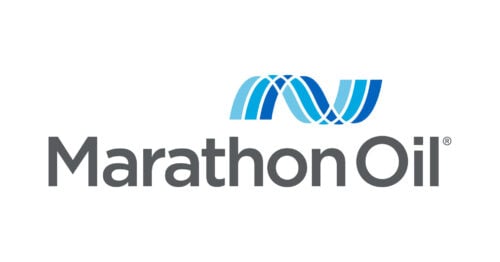 High Beta Retail Stocks
Bath and Body Works (NYSE: BBWI)
In August, the company formerly known as L Brands split into two separate entities with two unique stock tickers.
Bath & Body Works and Victoria's Secret now stand apart from each other and no longer fall under the same umbrella.
Even before the separation, Bath and Body Works has shown itself to be a strong stock.
A steady climb in share price puts Bath and Body Works stock 50% higher than it was last year at this point.
This comes even after a drop through most of December and January.
Currently, the company has a market cap of $15.6 billion with a beta index score of 1.76, marking it as relatively volatile compared to the rest of the overall market.
With eCommerce becoming an increasingly important aspect of our lives, Bath and Body Works will likely continue to perform well.
Current conditions suggest investors are enthusiastic about the company's changes with the brand split.
Share prices look to be on the rise once again, potentially marking it a rare opportunity to buy this current dip.
Overstock.com Inc. (NASDAQ: OSTK)
Overstock.com is an exclusively online retailer that's grown from startup to billion-dollar retailer over the last 20 years.
The company sells a broad range of products at marked-down prices by purchasing overstocked merchandise.
It uses the latest technology from augmented reality to 3D customer experiences to make its site stand out in a crowded online world.
With a market capitalization of nearly $2.3 billion, Overstock is clearly well-rooted in the industry.
Although shares are down at present, Overstock has shown a history of exceeding both earnings per share and revenue targets it sets quarterly.
The volatility that shares are seeing now likely comes from a sky-high 4.11 beta score.
High Beta Automotive Stocks
Commercial Vehicle Group, Inc. (NASDAQ: CVGI)
Commercial Vehicle Group is a supplier to not only the automotive industry but also to vehicles in agriculture, mining, industrial, warehousing, and more.
The company makes mechanical assemblies, structures, wire harnesses, and other components that these vehicles need to operate.
With electric cars on the rise, Commercial Vehicle Group is expanding operations to cover this industry as well.
The supplier's plastics brand, AdvancTEK, was recently created to offer more products to an even wider range of customers.
Commercial Vehicle Group consistently sees gains in revenue, net income, and earnings per share even though it missed its ambitious goals for the third quarter.
It has a current market cap of $264 million and a beta score of 3.42.
Share prices are certainly seeing the volatility that comes with a high beta, with significant ups and downs.
This ticker may be undervalued, which could make it a great addition to any portfolio.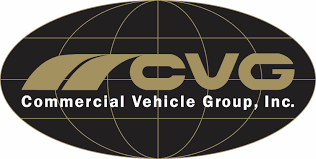 Should You Buy High Beta Stocks?
High beta stocks certainly can be a good investment option for traders who like to remain active.
They come with high risks, but they also have a huge potential for reward.
Not all high beta stocks are created equal, so it's essential to research before making any investment decisions.
The higher a stock gets from a beta score of 1.0, the more volatile the stock becomes.
Volatility often comes with huge returns, but it can also set you up for huge losses.
These tickers require a careful eye and keen judgment on when to buy and when to sell.
Where to Buy High Beta Stocks
To best control volatility, it's best to pick up high beta stocks from major exchanges that trade at higher volumes.
Stocks on OTC markets can be that much harder to predict, and there's often less information available on a company.
Robinhood and Webull are well-known platforms for trading on exchanges like NASDAQ and the NYSE.
Both platforms offer commission-free trading and free stocks simply for signing up.
Robinhood touts an easy-to-understand user interface designed for traders at any level of the game.
Webull has more trading tools for investors to use when hunting for that next breakout stock.
High Beta Stocks: Final Thoughts
High beta stocks have huge potential, but they also come with plenty of risk.
Some industries are inherently volatile, which reflects in the stock market performance of these companies.
It's also common for stocks to experience volatility if they've struggled with public controversies or have had multiple acquisitions in a short period of time.
It can be challenging to figure out exactly why a stock is volatile.
However, these stocks could be great for investors with a high risk tolerance, as they come with massive potential for returns.
High Beta Stocks FAQ
What's a High Beta Stock?
High beta stocks are more volatile than the overall market, typically seeing significant upward and downward swings over the course of a day.
Any value over 1.0 indicates a ticker is subject to move more than the overall market itself.
Are High Beta Stocks Good?
High beta stocks speak to day traders who want to locate tickers they can buy low and sell high in the course of a few hours.
If you know how to capitalize on this type of trading, high beta stocks have just the volatility you're looking for.
How Do I Choose a High Beta Stock?
Using a stock's beta score is an easy way to identify how volatile a stock typically is.
After identifying stocks with a lot of movement, those that have upward momentum are most likely to see bigger gains and shorter falls.
What Are High Beta Stocks Examples?
The stocks presented in this list are some of the best high beta stocks currently on the market.
Matador Resources has a very high 4.11 beta score, and share prices have been trending upward for a while.
What Beta is Good for Day Training?
With the market assigned a beta value of 1.0, anything higher is considered a high beta stock.
The highest numbers indicate the most volatility, which could be a blessing or a curse if misplayed.