Silver has a long history of being a great investment.
This precious metal is used as an electric conductor in many key industries in addition to jewelry, coins, and much more.
Many investors turn to precious metals like silver and gold during difficult economic times since precious metals have inherent physical value.
They can't completely lose value the way that a digital asset could.
In this article, we'll discuss the top silver stocks to add to your portfolio today that can help you benefit financially from the success and stability of the silver market.
Best Silver Stocks To Buy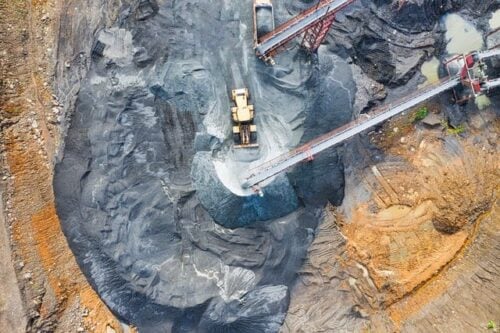 One of the best stocks to buy in the silver sector isn't actually a stock – it's an ETF, or exchange-traded fund.
ETFs are essentially bundles of stocks in a particular industry.
They minimize risk by investing your money in a diverse range of companies instead of just one.
The iShares Silver Trust is the leading ETF for the silver market.
This ETF's main investment is a large batch of silver from JPMorgan Chase.
Silver prices have been dancing around a bit of late, and companies like iShares are feeling the effect.
That being said, iShares is up from its share price at this time last year.
The price point for this ETF is still relatively affordable, hovering between $20 and $25 per share for most of 2021 to date.
The ETF is heavily tied to the price of silver, and keeping an eye on silver trends could spell big gains.
Wheaton Precious Metals (NYSE: WPM)
Wheaton Precious Metals is a streaming company that works with silver mines to buy and distribute their silver output.
They are based in Vancouver, Canada, and work with mines worldwide.
While this company deals in gold, cobalt, and palladium, most of its operations are in the silver market.
Wheaton predicts over 40% of its purchases will be silver in the coming years, making it a great choice for anyone who's feeling bullish on silver investing.
This group has established an agreement to purchase silver for just $5.81 per ounce, meaning Wheaton has profit potential no matter where the silver price is.
Because they are a streaming company and not a mining company, they also won't suffer as much financially if mines aren't able to meet production requirements.
Overall, Wheaton Precious Metals is one of the best silver stocks to add to your portfolio.
Their strong business model and diverse range of deals will likely set them up for financial success.
SSR Mining Inc. (NASDAQ: SSRM)
Silver Standard Resources has condensed its name to become SSR Mining.
SSR Mining focuses entirely on gold and silver mining in North America, South America, and Turkey.
Even with silver prices down, SSR Mining has seen revenue increases of over 100% earlier this year, crushing all estimates.
They expect more gains throughout 2021.
The fact that both gold and silver are not performing well at current makes stocks like SSR Mining more attractive to buy.
This company, although seeing a minor loss of stock price, has weathered the storm well and should see solid growth as silver prices increase.
Best Silver Mining Stocks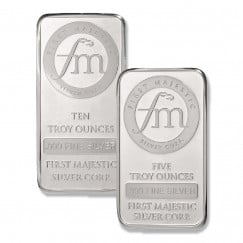 First Majestic Silver (NYSE: AG)
First Majestic Silver is a silver mining company based in Canada with three mines in Mexico and many others in development.
While many other mining companies spread their operations among different types of precious metals, First Majestic focuses mainly on silver.
In fact, silver production accounts for nearly two-thirds of their operations.
While silver production can be costly, First Majestic has been able to generate huge output to offset these extra costs. Back in 2019 alone, they put out roughly 19.3 million ounces of silver.
Silver prices are rising again as of the start of 2021, so silver mines like First Majestic's look like a great bet.
First Majestic does have some gold and other metals in their portfolio, which should cushion them if silver prices were to crash completely.
Above all, Their stock is still very affordable so it won't break the bank.
Fortuna Silver Mines (NYSE: FSM)
Like many of the other companies on this list, Fortuna Silver Mines is a Canadian company that operates mines in Peru and Mexico.
They are also building a mine in Argentina to focus on gold, which began production in October of 2020.
Fortuna's silver output numbers for this year were excellent.
In the third quarter, they put out 2.13 million ounces of silver.
While silver mining is their main focus, they do have a diversified portfolio of other metals.
This company's share performance has gone up to match the current silver price.
However, their shares are still very affordable and offer great potential for growth.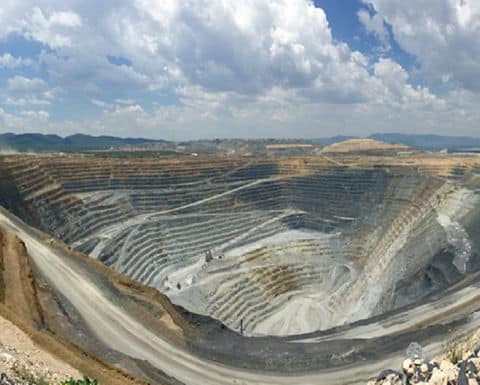 Hecla Mining (NYSE: HL)
At 120 years of age, Hecla Mining is the oldest of all precious metals mining companies on the entire New York Stock Exchange.
The company has a large presence in the United States, accounting for over one-third of all silver produced in the country.
Hecla also controls the largest silver reserve.
Within the US, they are also responsible for uncovering common metals used in manufacturing.
These mines run non-stop and generate around 3 million ounces of silver each quarter.
Furthermore, the mining company also has an international presence to broaden its organization.
With an average cost of $12.05 to extract an ounce of silver, there's plenty of room for profit even if silver prices decrease.
This has led to a nearly 20% increase in stock share price year over year even though silver prices have fallen.
Best Silver Penny Stocks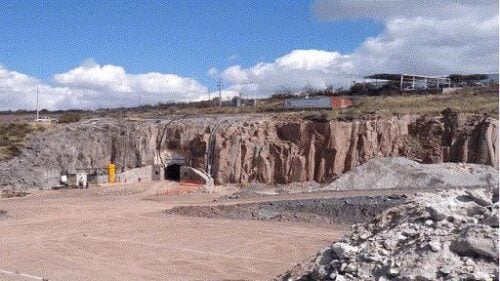 Endeavour Silver Corp. (NYSE: EXK)
You definitely don't have to break the bank to invest in silver, and Endeavour Silver Corp. is a great example of that.
Endeavour Silver is a mining company that's currently trading just over $5 per share.
While they are based in Canada, Endeavour Silver currently runs three mines in Mexico.
While Endeavour has long been a penny stock, their shares are up 23% from last year at this time in spite of silver volatility.
This is impressive considering penny stocks don't see high trading volumes and are often susceptible to commodity movement.
An upward trend and their affordable share price make Endeavour very difficult to pass up.
Silvercorp Metals Inc. (NYSE: SVM)
Silvercorp Metals currently sits in a similar boat to other penny silver stocks at present.
As a company, they explore and develop silver and other precious metals.
Silvercorp's notable difference is that they are working mainly with mines in the country of China.
As they expand their footprint, Silvercorp has announced revenue and earnings increases, but these fell slightly below target.
Share prices are down year to date, as commodity-based penny stocks are often influenced by commodity price.
As Silvercorp looks to increase revenue moving forward, improving silver trends could make this a great investment opportunity.
Best Silver Dividend Stocks

Pan American Silver Corp. (NASDAQ: PAAS)
The Pan American Silver Corp. hunts for silver among other precious metals throughout the Americas.
While silver is their main product, they also mine for gold, copper, zinc, and lead.
Pan American Silver not only extracts silver, but refines and even reclaims the metal as well.
The company is currently trending downward as silver prices jump around, but Pan American Silver stands out by offering regular dividends.
They currently pay a quarterly dividend of $0.07 per share.
Analysts expect Pan American Silver's revenue to head on an upward trend through Q4 of 2021, which makes it a potentially strong time to invest.
XXSouthern Copper Corp. (NYSE: SCCO)
Southern Copper Corp. may focus on copper, but they also produce silver and many other metals.
If you're interested in a dividend, this is a great investment to keep your eye on.
They have a massive dividend yield of 3.5 percent.
Since this company focuses mainly on copper, you won't benefit quite as much from the rising prices of silver.
However, you will benefit from their diverse portfolio, which insulates them somewhat from financial risk.
From March 2020 until now, Southern Copper Corp has been on a very steady upward trajectory.
Although they have been successful, this company isn't resting on their laurels – instead, they are looking to continue increasing their production and output for the future.
They even have exploration projects set to open over the next few years.
This would increase their production capacity and likely drive up their stock price as well.
Should I Invest In Silver Stocks?
Silver stocks are a great addition to any portfolio, as it is a timeless metal and has historically proven itself to be a great investment.
During the COVID-19 pandemic, investors flocked to silver and other metals as a way of protecting their investments.
While so many other commodities were dropping, the value of silver was actually going up.
While silver is no longer at those highs, it shows the potential silver has as an investment moving forward.
This illustrates just how viable silver can be as a long-term investment.