When you think of exciting investments to add to your portfolio, coal companies might not be the first thing that comes to mind.
After all, the coal market in the United States has struggled over the past decade.
However, there are still some coal stocks to consider investing in.
The global energy industry is exploring alternative forms of power, but that doesn't mean that coal production will stop completely.
Many coal companies are involved in other types of energy, such as natural gas.
This means their stock won't automatically drop just because coal demand has gone down.
Investors could still profit from coal stocks, particularly those with a robust and future-oriented business model.
We've rounded up the best coal energy stocks on the market to invest in.
Best Coal Stocks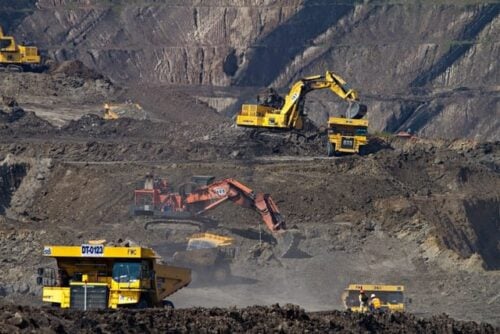 Arch Resources Inc. (NYSE: ARCH)
Arch Resources Inc. is a holding company based in Missouri.
The company owns Arch Coal Inc, one of the world's largest coal producers.
Arch Coal has over 30 mines located throughout the United States.
In addition to producing thermal and coal, Arch also produces metallurgical products used in steel.
Since Arch is involved in the steel industry, its stock prices aren't entirely tied to coal demand.
Arch Resources is committed to innovation and making its coal more environmentally friendly.
This recent success is due to the company's focus on objectives that have continued to carve Arch out as one of the best coal producers out there.
Its share price has steadily increased since the beginning of 2021 and shows no sign of stopping.
All signs point to this stock continuing to grow, making now a potentially good investment time.
Warrior Met Coal Inc. (NYSE: HCC)
Warrior Met Coal Inc. is based in Alabama, where they have three mines.
In addition to coal, the company also sources natural gas and supplies steel to produce metallurgical coal.
Compared to many other companies in the coal industry, Warrior Met Coal has diversified its business operations.
Although the price of coal floundered through the end of 2020, the recent surge in price is a boon for the company.
Warrior Met Coal reached an all-time high stock price at the beginning of October after a slow start to the year.
Second-quarter earnings of over $227 million are over $80 million more than the company's earnings from Q2 of 2020.
An increase in revenue and share price both look good for Warrior Met Coal moving forward.
With coal prices on the rise, this could very well be a good time to invest in Warrior Met Coal.
NACCO Industries (NYSE: NC)
NACCO Industries is a holding company based in Ohio, with the North American Coal Corporation as its largest subsidiary.
The North American Coal Corporation operates surface mines in Texas, North Dakota, Mississippi, and Louisiana.
NACCO has contracts with many power distribution groups throughout the United States to distribute coal quickly.
In addition to mining, NACCO has other subsidiaries that produce electrical and kitchen appliances.
The most well-known of these subsidiaries is Hamilton Beach, a top-rated kitchen appliance company.
Because NACCO Industries isn't just involved in the coal market, they can provide a unique value that you wouldn't get from other coal stocks.
Their diverse operations insulate them slightly from a long-term lack of coal demand.
A sideways beginning to 2021 has given way to a steady share price increase in the last few months.
With coal prices on the rise, it's only natural to expect NACCO's stock price to follow suit.
Consol Energy Inc. (NYSE: CEIX)
Consol Energy is one of the largest American coal producers with a network of underground mines in Appalachia.
The company focuses on bituminous thermal coal but is also involved in natural gas production.
Consol stands out as an investment because of its massive reserves and efficient production methods.
It is producing more coal than ever, keeping sales volumes high by shipping coal overseas.
From a share price of $4 last year, Consol is already up to over $33 per share at present.
It is nearing the all-time high numbers it saw back in 2018.
For those interested in investing in the coal market, this is an affordable option that looks to continue its upward trend.
Best Coal Mining Stocks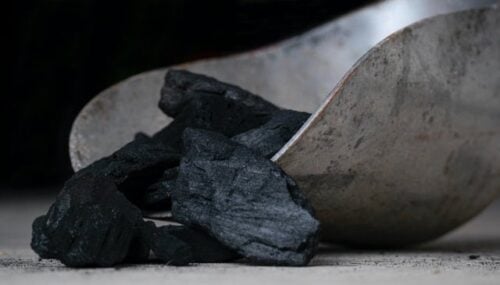 Peabody Energy Corp. (NYSE: BTU)
Peabody Energy Corp. is the largest private-sector coal company in the world.
The company is based in St. Louis, Missouri, and operates mines in both the United States and Australia.
Its coal distribution extends to nearly 350 facilities in 23 different countries.
In addition to electricity generation, they produce metallurgical coal for steel products.
Peabody hovered in the penny stock range for the first part of 2021 but has been an increase in its share price since.
The business had seen gains even before coal prices began to rebound and will hopefully follow the upward trend.
Peabody has proven to be a volatile stock in the past, emerging from bankruptcy in 2017.
If a 760% share price increase over the last year is any indication, this may be an excellent time to get on board.
Ramaco Resources (NASDAQ: METC)
Ramaco Resources is a coal group based in Lexington, Kentucky.
The company is currently involved in multiple projects throughout the U.S., with mines in West Virginia, Virginia, and Pennsylvania.
It provides metallurgical coal for clients both domestically and internationally.
Ramaco's successes over the summer of this year have taken them out of penny stock range.
Such an increase should offer some stability if this trend continues.
At over $15 per share right now, the company is seeing all-time high share prices.
The company looks to continue gaining ground throughout the rest of 2021, especially with coal prices on the rise.
If you're looking for an affordable way to invest in coal, Ramaco Resources could be worth a look.
Best Coal Stocks Under $10
SunCoke Energy Inc. (NYSE: SXC)
SunCoke Energy, Inc. is a raw material processing and handling company.
It is a leading producer of coke coal in the western hemisphere, with facilities located in Virginia, Indiana, Ohio, Illinois, and Brazil.
The company creates coke through the heating of metallurgical coal in an oven.
The resulting coke is known to be stronger than traditional coal with fewer impurities.
SunCoke serves the steel industry, as coke is an essential resource in the blast furnace production of steel.
The coke manufacturer also works with customers in the power industry.
To meet demand, SunCoke has 5.9 million tons of annual cokemaking capacity, with 4.2 million tons of capacity in the United States.
Sitting less than $10 per share, Suncoke's stock pricing sees more volatility than other coal stocks out there.
It has recovered well from the lows of 2020, with share prices up nearly 82% from last year at this time.
The company has plateaued a bit of late, but increases in coal demand and prices should push it forward.
With this knowledge in mind, this may be a good time to invest in SunCoke.
American Resources (NASDAQ: AREC)
American Resources searches for and extracts rare earth elements, including coal, from locations in West Virginia and Kentucky.
In addition to extraction, the company also processes, transports, and sells its material findings.
It boasts streamlined, environmental operations that have some of the lowest costs on the market today.
American Resources is working to grow its business by acquiring struggling businesses that have led to the infrastructure it has today.
The company is also investing in more efficient technology and researching other materials that could bring in a significant profit.
While still a considerable risk, American Resources has some stability through its diversity and potential to grow.
That being said, do keep in mind that it is still a penny stock.
Foreign Coal Company Stocks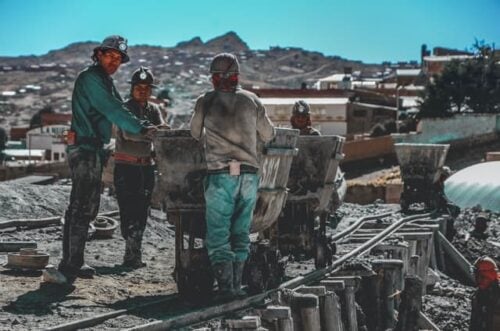 China Shenhua Energy Co. (OTC: CSUAY)
China Shenhua Energy Co. is the largest coal mining company in China and is a state-owned company headquartered in Beijing.
The company's operations are more diverse than the American coal producers on this list.
It is involved in a number of different coal transportation operations via rail and ports.
This company saw a drop this summer but is seeing renewed growth in the third quarter.
China Shenhua Energy stock is still under $10 per share but is trending upwards again.
However, it has a few things that set it apart in the coal mining world.
It is one of the leaders in China's coal market, where many American groups only have a minimal presence.
Its involvement in both mining and transportation also helps to diversify its earnings slightly.
If you're looking to invest in this sector, China Shenhua Energy Co. is a unique option.
BHP Group (NYSE: BHP)
BHP is an Australian company that focuses on mining and resource extraction projects.
The company currently mines for coal, iron ore, copper, and several other minerals out of 90 locations worldwide.
BHP is also a leading gas and oil producer with assets on many continents and a commercial presence in China and Japan.
It is involved in mining in North America, South America, and Australia.
Despite its extensive global presence, BHP Group has demonstrated a commitment to environmentally friendly practices.
Because it is a producer of many different resources, its stock isn't as heavily tied to coal prices as some others on this list.
Global reliance on coal, gas, and oil are all changing, so this stock could experience some ups and downs in the coming years.
However, this company's range of projects and positive market outlook make it an exciting investment opportunity.
The stock's share price has dipped since the start of fall, so this may be a good time to buy the dip.
Best Coal Stocks: Final Thoughts
The coal market is a daunting one right now, and it might not be suitable for every investor.
When trading coal stocks, you'll need to keep in mind that this resource is unlikely to ever return to the prominence it once had.
However, there's still the potential for coal stocks to be a good short-term investment strategy.
When deciding which stocks to add to your portfolio, consider factors like P/E ratio, dividend yields, and year-over-year performance.
The top coal stocks aren't going away anytime soon, as it will take years for the global energy market to transition entirely away from coal.
Many coal groups are also taking steps to diversify and be more environmentally friendly.