Many Utility Forecaster reviews are singing praises for Robert Rapier's income investing ideas, and we wanted to see what all of the fuss is about. Tune into our Utility Forecaster review for a full breakdown of this dividend-focused newsletter service.
What Is the

Utility Forecaster

?
Utility Forecaster is an income investing newsletter that delivers stock picks, weekly updates, The Incredible Dividend Map, and much more. It's led by utility investor Robert Rapier and published by Investing Daily.
Some of the newsletter's income investing recommendations include oil, natural gas, solar energy, telecommunications as well as electricity. It's essentially a one-stop shop for dividend stocks backed by a large sector that many consider exceptionally stable for income investing.
This service has been around for nearly 30 years, and it has been led by a range of top-tier talent, including analysts with direct experience in the energy industry. One of Utility Forecaster's most popular editors was Roger Conrad.
Robert Rapier took up the torch in 2018 and continues to carry on the long-standing tradition of providing dividend-focused trade ideas. His most popular insights are dividend safety ratings and The Incredible Dividend Map.
Rapier's investment strategy could also be an excellent option for retirees looking to stretch out their nest eggs as far as they can.
Before we dive into our Utility Forecaster review, let's dig a little deeper into why utility companies typically provide a strong foundation for dividends.
>> Already sold on Utility Forecaster? Sign up here <<
Are Utilities a Good Investment in 2023?
Utility stocks have unique characteristics that could make them a good investment in 2023 — especially for income investing.
For one, utility stocks have produced historically high dividend yields compared to other industries. Also, utility companies often have reliable revenue streams. And last but not least this industry has low-demand elasticity, which could be especially good during a recession.
All of these factors are vitally important for dividend investing, as companies can cut payouts when they experience a market downturn.
While nothing is certain, utility companies' general predictability and consistent income make them solid targets for income investing.
Utility Forecaster

's Previous Editors
During its 30-year run, the Utility Forecaster newsletter has been led by a range of exceptional talent, including Robert Rapier, Roger Conrad, Ari Charney, Richard Stavros, and David Dittman. Aside from Rapier, Conrad is possibly the most recognizable out of the bunch.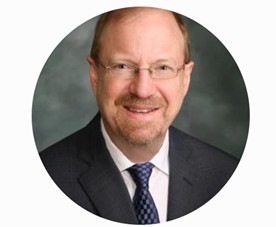 Roger Conrad is an acclaimed utility investor and the original editor for the Utility Forecaster service. He helmed the newsletter between 1989 and 2013, and his insights appear to be well-received during his time.
Fast-forward to 2018, and Robert Rapier took the reins. He had a long-standing role as an analyst for Investing Daily, which made him a natural fit for the dividend stock subscription.
But who is Robert Rapier? Keep reading to find out.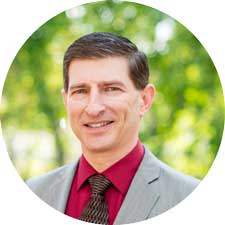 Who Is Robert Rapier?
Robert Rapier is a great analyst who pens excellent income investing research. He's an energy sector veteran with decades of experience in the industry. His background as a chemical engineer includes work in the oil, gas, and renewable energy industries.
Investing Daily's bio on Rapier puts it best:
"Robert is no armchair analyst—he has two decades of in-the-trenches experience in a wide range of fossil fuel and biofuel technologies, including refining, natural gas production, gas-to-liquids, ethanol production, and butanol production."

— Investing Daily
We appreciate that Rapier has direct experience with the industries that he's providing stock recommendations on. Many gurus tackle a niche that they don't have first-hand knowledge of, and it can be difficult to tell if they really know what they are talking about.
In fact, Robert Rapier's energy expertise has earned him interviews with several major networks over the years, including CNBC, Christian Science Monitor, PBS, Business News Network, Wall Street Journal, Washington Post, History Channel, and much more.
If you read any of Rapier's articles or investment research on energy or fossil fuels, it's clear he knows his stuff.
Rapier's experience in the energy sector and oil and gas makes him a natural pick to lead Utility Forecaster. His background gives unique insights, and he has a knack for picking high-quality stocks, including ones that pay dividends.
>> Sign up for Robert Rapier's breakthrough service here <<
What Is Investing Daily?
Investing Daily is a reputable publisher that has been a long-standing force in the world of investment research for close to 40 years. Few firms in the industry have as much staying power or an eye for talent.
While Robert Rapier's Utility Forecaster newsletter is one of its most popular offers, the company publishes many others with high praise.
Some of its other services include:
The Complete Investor

Velocity Trader

Options for Income

Radical Wealth Alliance

Real World Investing

Wealth Society
Investing Daily has been around for over four decades, and it's earned a reputation for providing high-quality stock market news and analysis.
5 'Power Payers' to Buy and Hold Forever!
Robert Rapier believes he's found a way out of the financial grind many of us find ourselves a part of. His secret? Dividend stocks.
They're nothing glamorous, he admits. In fact, dividend stocks can be downright boring.
None of that matters when you look at how they're performing on the market. According to Rapier, dividends make up around 90% of total stock market returns.
Many of the best investors are well aware of this phenomenon, and their portfolios make this abundantly clear.
If you're not on the dividend bandwagon yet, there's no time like the present to get involved.
Not just any old dividend stock will do. Some companies feign success by posting dividends but don't have the foundation in place to back it all up.
Not to worry – Rapier's got your back.
He's found five 'Power Payer' stocks you can buy and sit on until the cows come home. But what exactly are these 'Power Payers' Rapier's so excited about?
>> Join now for instant access to Robert's Power Payers stock picks <<
What is a Power Payer Stock?
'Power Payers' are Robert's favorite dividend-paying stocks, and for good reason.
These securities crush the competition in terms of payout potential. Each one has a shot at huge payouts – they're currently tracking at more than seven times the average dividend stock.
They also have the ideal business model. His five 'Power Payers' live in a $1.5 trillion sector of the market that's essential for us to survive.
You guessed it – they're all utility companies. Being in constant demand is just one piece of the puzzle that makes these utility stocks so great.
They also serve a unique place in the utility sector. That means no competition to affect prices or profitability.
Finally, these utility companies have more money than they know what to do with. It's no issue for them to pay back a majority of their profits to shareholders.
Still not sold on dividend stocks? Let's take a look at what makes them so great.
Why Dividend Stocks?
Dividend stocks are the perfect "buy it and leave it" investment. These aren't stocks you have to watch every day, waiting for the right time to sell.
The big winners (like Rapier's 'Power Payers') just keep growing year after year. The only thing you have to do is figure out what to do with your earnings.
This typically holds true even in times of recession. Where most companies cut back on payouts during low times, Rapier's utility stocks keep growing.
Dividends don't care about inflation, either. The value of the dollar may fall, but dividends just boost your supply of dollars.
As the graph above shows, dividends continue to beat out the inflation rate by nearly 2-to-1 anyway.
Remember those earnings I mentioned earlier? Dividends make it easy to reinvest and grow your profits that much faster.
The wrong dividend stocks can still sink your ship. That's where Rapier's 'Power Payers' come in.
Robert Rapier's Power Payer Stock Picks
Rapier's 'Power Payers' aren't some new fad. Even the newest utility stock to grace his list has been growing consistently for the last ten years.
The others have even longer periods of success. They didn't skip a beat during the 2018 crash or the COVID recession and are still going strong.
These picks are all already major dividend yielders, and they all have consistent growth. The top dog's currently paying out a whopping 9.1%.
Another has increased payouts by double digits for the last ten years. That's all but unheard of.
Each one could have earned you five or six-digit returns had you invested when Rapier first recommended them. The good news is that it's not too late to jump in right now.
You'll only be able to access Robert's research by signing up for Utility Forecaster. Read on to learn about everything this incredible package includes.
>> Get Robert's Top 5 Power Payers when you JOIN NOW! <<
What's Included with a

Utility Forecaster

Subscription?
Here's what you get when you sign up under Rober Rapier's Power Payers deal:
Utility Forecaster

Newsletter
The Utility Forecaster newsletter is the primary vehicle for the service's recommendations and stock market analysis. The monthly investment newsletter contains a ton of valuable information, and there are new Robert Rapier stock picks in every issue.
While each month is different, you'll likely find featured information on how stocks are trending or a closer look at a particular stock.
The newsletter primarily covers utility stocks, but it also includes investment insights from Investing Daily and portfolio-building strategies.
If that wasn't enough, the Utility Forecaster newsletter provides regular updates on Robert Rapier's recommended utility stocks so you're always in the know. This section also offers dividend safety ratings that measure the reliability of each stock's dividend payouts.
>> Join Utility Forecaster and start getting the newsletter every month <<
Weekly Updates
Along with the monthly newsletter, Utility Forecaster subscribers also receive weekly updates on the service's recommended stocks.
These updates include up-to-date stock market analysis and detailed coverage of events that could impact the utility sector. This is a great feature for someone who wants to do more than set-it-and-forget-it investing.
So if you're looking to take a more active role in your investments, you'll definitely want to keep an eye out for these updates. They're also great if you're keeping tabs on other happenings in oil and gas or energy outside Utility Forecaster's recommendations.
Members Portal and Model Portfolio
Investing Daily's password-protected members portal allows you to access all of your Utility Forecaster membership perks in a centralized location.
You can find past issues of Utility Forecaster, up-to-date model portfolios, and even a complete archive of previous special reports. Each growth portfolio also has 20 bond recommendations, as fixed-income investments can be a powerful hedge against volatility.
The members portal is your go-to for all the research you'll need to navigate the stock market with confidence.
Bonus Reports
You'll also get these in-depth research reports when you join Utility Forecaster.
Power Payers: 5 Stocks for Incredible Income
You'll need this ebook to learn the names and ticker information on Rapier's five 'Power Payers'.
This ebook has the answers you've been looking for about Rapier's five 'Power Payers'. Inside, he shares the names and tickers of these stocks so you can earn massive gains.
You'll also get the inside scoop on how to invest so you can navigate the market like a pro. If trends continue, you could be making those ridiculous profits in no time flat.
Rapier even includes information on "supercharging" your 'Power Payers' for even larger returns.
The 10-Bagger Blue-Chip
The 10-Bagger Blue-Chip has all the deets on another amazing utility stock. This security's handing out big payouts just like the others.
In fact, its returns are more than eight times higher than many of its NYSE peers. And as a blue-chip stock, you know the company's not short-changing itself or going anywhere any time soon.
Rapier's had shares of this company since 1991, and it's paid him back more than tenfold his initial investment.
He's not the only big player with eyes on this particular stock. Warren Buffet uses its dividends to earn more than $1.6 billion each year.
Quadruple Your Income Overnight
Robert Rapier wants to do more than just tell you which dividend stocks to invest in. He wants to teach you his process for finding them so you can grow your income even more.
In his 38 years of investing experience, Rapier's developed a proprietary system he calls the Safety Rating System. He uses it as a pseudo-credit check for stocks to see how they might hold up in the years ahead.
In short, the system evaluates each dividend stock against eight specific financial criteria. Just a few of the areas he looks at include earnings per share growth and dividend growth history.
Only stocks that check the right boxes make the cut. With this guide, you'll have the power to make these assessments right at your fingertips.
3 "Power Payers" for Decades of Steady Payouts
A two-year Utility Forecaster subscription comes with this bonus report as well. It lists three additional 'Power Payers' you can add to your portfolio and hold forever.
These winners have been a solid source of income since as far back as 1989. That's 35 years of gains!
They've been great for Rapier. He's averaging 2,000% returns among them. Putting some of your earnings toward these stocks could net you thousands more each year.
Utility Forecaster

Customer Service
If you need a bit of help along the way, there's a team of customer service experts standing by to assist. They are available to answer all questions about your Utility Forecaster membership.
Even better, the team provides actual phone support. Genuine customer support is something of a rarity in this space, so we're going to give this investment research service extra points here.
The team is available Monday through Friday (8:30 am to 6:00 pm EST), so you can conveniently contact them during typical office hours.
I find it reassuring whenever I know I can pick if the phone and speak to a real human if there's a problem. I give Utility Forecaster credit for going above and beyond to take care of its members.
Refund Policy: 90-Day Money-Back Guarantee
Robert Rapier believes so much in Utility Forecaster that he offers a 90-day no-questions-asked money-back guarantee.
If you decide that the service isn't for you within that 90-day period, you're free to request a refund. This means there's absolutely no risk to doing your due diligence and at least trying the service out, as you have nothing to lose.
To take the guarantee one step further, you can cancel any time after those first 90 days to receive a prorated refund for the remainder of your subscription.
>> Take advantage of this 90-day guarantee when you sign up now <<
Utility Forecaster

Pros and Cons
Utility Forecaster has many fantastic features worth mentioning.
Here's a list of the pros and cons of the service.
Pros
Monthly issues of Utility Forecaster newsletter

New stock recommendations every month

Weekly updates on recommended stocks

Guru has a 30-year track record of success

Multiple bonus reports

Includes Rapier's top-5 Power Payer stock picks

Unlimited archives access through the member's portal

90-day money-back guarantee

Stellar customer support

Affordably priced

Unique focus on dividend stocks
Cons
Focuses only on one market sector

Dividend stocks may be too slow for aggressive traders
>> Enjoy these benefits and much more when you join <<
Is

Utility Forecaster

Legit?
Utility Forecaster is a legit newsletter led by a real expert in utilities and income investing. Robert Rapier's extensive insights into utilities and dividend stocks provide even more value to the analysis on offer.
There's a lot to like about this dividend-focused service, but Rapier's direct experience in energy is at the top of the list for us.
Something that also gives the service another level of credibility is its 30-year history. Utility Forecaster is not a fly-by-night operation.
This is a quality newsletter that has been backed by big names in income investing from day one.
Utility Forecaster

Track Record
Here are some notes on Utility Forecaster's recent performance from Robert Rapier's latest presentation.
There's no arguing with results, and most people would be very pleased to see returns like that in their portfolio. Clearly, Robert Rapier is doing something right with Utility Forecaster.
However, it is important to note that past results are not an indicator of future success.
Utility Forecaster Reviews

by Real Members
I think this service has a lot going for it, but you don't have to take my word for it.
Here are some Utility Forecaster reviews by real members that we could find online:
Remember, the results discussed in these reviews may not be typical, so take them with a grain of salt.
Nonetheless, these Utility Forecaster reviews demonstrate that some users have had excellent experiences with the service.
How Much Does

Utility Forecaster

Cost?
The Utility Forecaster has two subscription models that you can choose from – a one-year or a two-year plan.
One Year Subscription
A one-year subscription gets you a full year of Utility Forecaster newsletter along with access to the website and all the amenities within. This includes flash alerts, member forums, and any portfolio updates.
Signing up also earns you a free copy of Power Payers: 5 Stocks for Incredible Income, Quadruple Your Income Overnight, and The 10-Bagger Blue-Chip special reports.
All this content will only set you back $39 per year, which is a huge 80% discount off the cover price. That's less than 11 cents a way for some incredible passive income potential.
Two Year Subscription
A two-year Utility Forecaster subscription comes with a double portion of the namesake newsletter. Rapier throws in all the bonuses from the one-year sub AND the exclusive 3 "Power Payers" for Decades of Steady Payouts special report.
There are no cost savings for switching to the two-year plan, which costs $78 in total. Still, the additional bonus report unlocks opportunities you wouldn't have access to otherwise.
Is Utility Forecaster Right for Me?
Utility Forecaster could be a good fit for you if you fall into one of the following categories.
Long-Term Strategies – Utility stocks offer steady growth and dividend payments, making them an ideal choice for anyone interested in long-term investing strategies.
Income-Focused – Utility stocks tend to pay hefty dividends, so Utility Forecaster is a natural fit for people with an interest in income investing.
Low-Risk – Utility companies provide essential services and enjoy substantial governmental support. These types of stocks typically face fewer business risks than stocks with more conventional business models.
Sector Plays – Rotational sector investing has become a popular trend over the past few years, and Utility Forecaster's focus on one specific area makes it an excellent option for anyone who favors this approach.
Is

Utility Forecaster

Worth It?
Utility Forecaster is a treasure trove of resources and information to kick your portfolio into high gear.
A subscription comes with a new issue of the Utility Forecaster newsletter each month, along with new stock recommendations and frequent updates on how they're faring.
That alone is worth the $39 membership fee per year.
Right now, Rapier's throwing in details on five 'Power Payer' dividend stocks that have earned him hundreds of thousands of dollars over the years. They're just as good now as they were back then, and you'll learn the names of each one.
The fun doesn't stop there. This bundle features a number of special reports containing even more opportunities to make some series income from dividends.
Rapier's double-barreled guarantee ensures you've got nothing to lose. You have 90 days to try the service out for yourself before making any sort of commitment.
The best dividend stocks should be around forever, but you won't make any money just twiddling your thumbs.
Subscribe to Utility Forecaster today so you can start making some sweet passive income.
>> That's it for our Utility Forecaster review. Join for just $39 here <<