The EV boom is in full swing, and investors are looking for "cheap" stocks to capitalize on the hype. But what companies should be on your radar? Stick around for our picks of the best lithium penny stocks to watch out for in June 2023.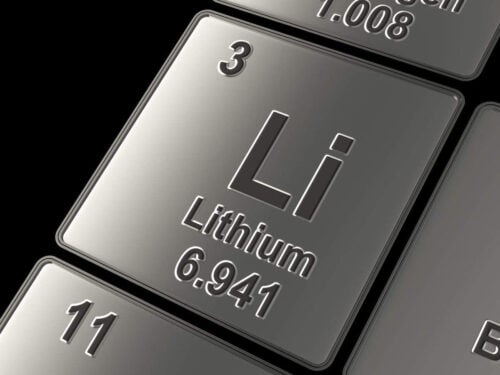 Best Lithium Penny Stocks to Buy
Westwater Resources, Inc. (NYSE: WWR)
NYSE: WWR is a mining and materials company specializing in lithium and uranium production.
The company has two primary producing assets: the Salar de Atacama in Chile and the Roca Honda Project in New Mexico.
The Salar de Atacama is the world's second-largest lithium producer, and Westwater has a 25% interest in the project.
The Roca Honda Project is a high-grade uranium deposit with more than 100 million pounds of uranium oxide (U3O8) in proven and probable reserves.
Westwater Resources is well-positioned to capitalize on the growth in the lithium and uranium markets.
WWR saw its stock rise more than 20% in late 2021 when the board announced its approval of $203 million in capital investment to move forward with an electric car battery factory in Alabama.
This was a win for investors since this could triple the company's production.
Westwater Resources, Inc. has also signed a letter of intent to sell 125-250 metric tons of graphite for lithium-ion batteries in 2023, with an option to buy another 16,000 metric tons in 2025. These are all subject to customary circumstances and quality and packaging criteria.
This move signifies expansion and continued trust for its investors.
Furthermore, WWR is expecting a surge in demand for uranium due to the nuclear renaissance.
Overall, the company is well-positioned to capitalize on this growth and has a strong management team with a proven track record of success.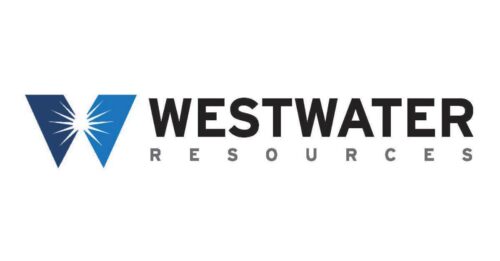 Frontier Lithium (OTC: LITOF)
This Canadian company specializes in manufacturing lithium salts for batteries used in electric vehicles.
As its target partners are in North America, it focuses its development, manufacturing, and exploration on Canadian soil.
And so far, research and testing have provided favorable results, including successfully producing battery-quality lithium hydroxide monohydrate using Frontier's solution.
The company also completed the advanced phase of its lithium concentrate pilot last March 2022, which means it could likely produce enough raw materials to create the batteries.
As a result, Frontier could become one of the leaders in EV production, especially in North America.
In this region, EV sales could achieve a compound annual growth rate (CAGR) of over 35% from 2021 to 2028.
The Canadian and United States markets could also deliver nearly $400 billion in revenue by the end of the forecast period.
The Forecast System predicts booming long-term growth in terms of revenue, yet Frontier Lithium assures short-term investors of stability in the next 1-5 years.
Frontier could also bank on the rise of global demand for lithium batteries, which industry experts project to grow six times by 2030.
With the boom in e-vehicles and continued global demand for lithium, Frontier Lithium is a penny stock to watch.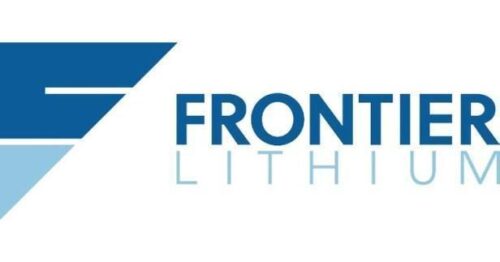 Lithium Corporation (OTCMKTS: LTUM)
Lithium Corporation acquires, explores, and develops mineral properties.
It has a portfolio of lithium projects in North America.
The company is setting its sights on advancing its flagship Butte Valley project located in northern Nevada.
What's great about LTUM is that its portfolio doesn't just revolve around lithium.
The company is also exploring graphite, which offers long-term solid growth potential.
Graphite markets are more robust than they have been in recent years. Demand for flake graphite in the electric vehicle battery industry is expected to increase by more than 35% by 2022.
With this demand in mind, Lithium Corporation's lithium and other precious metals exploration could pay off big-time down the road.
Lithium Corporation is still in its early stages, with plenty of room to grow, so it might be a while before investors see any significant returns.
Lithium Corporation is well-positioned to capitalize on the growing demand for lithium.
The company has a robust project pipeline, and its Butte Valley project is expected to be one of the largest and lowest-cost lithium mines in the world.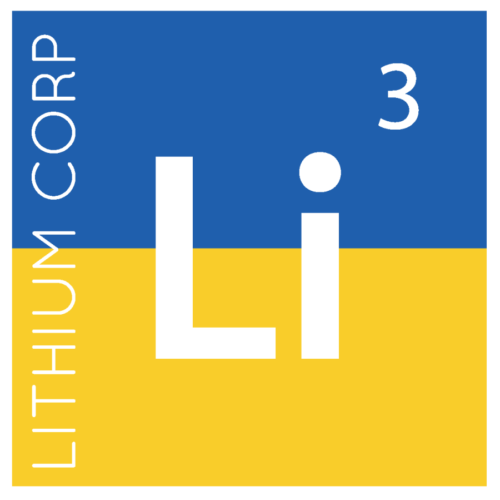 Ultralife Corporation (NASDAQ: ULBI)
A leading provider of high-performance lithium battery solutions, Ultralife Corporation (NASDAQ: ULBI) is a good lithium penny stock to watch out for.
The company has a strong product lineup and a solid financial position, which should support its growth going forward.
Ultralife's lithium batteries are used in various applications, including military and aerospace, medical devices, and consumer electronics.
The company's diversified customer base helps increase its exposure to multiple markets.
Ultralife's stock rose more than 37% in late 2021 when it was awarded a $168 million contract by the US Army to acquire Conformal Wearable Batteries, with an option to extend the deal to $350 million.
It continued to progress with its transformative new product development initiatives.
The company completed 2021 with a strong cash position, even after purchasing Excell and repaying the remaining SWE acquisition debt.
Overall, ULBI is a good company with a bright future, and its stock looks like it could be undervalued at the moment.
If you're looking for a good lithium penny stock to invest in, Ultralife Corporation (NASDAQ: ULBI) is definitely worth considering.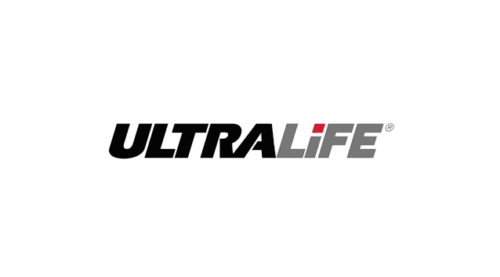 E3 Metals Corp. (OTC: EEMMF)
E3 Metals Corp. (OTC: EEMMF) is an exploration and development company that specializes in lithium and other strategic metals.
The company is focused on acquiring and developing quality lithium assets in North America.
E3 Metals has an extensive portfolio of highly prospective lithium assets in Canada and the United States.
Its flagship project is the Hombre Muerto North Project in Argentina, one of the world's most significant undeveloped lithium resources.
The company's experienced management team and extensive lithium exploration and development experience make it an attractive candidate for investors.
The company is the leading direct lithium extraction ("DLE") technology innovator and has provided positive results from bench-scale testing.
The technology aims to unlock resources that are currently uneconomic to develop due to the costs of traditional processing routes.
This could make E3 Metals one of the most critical players in the lithium space over the next few years.
The company is well-funded and has a strong management team, which puts it in a good position to capitalize on the growing demand for lithium.
It is undervalued at current levels and has a lot of potential upsides. Investors should keep an eye on E3 Metals as it could be one of the top lithium penny stocks to invest in for 2022.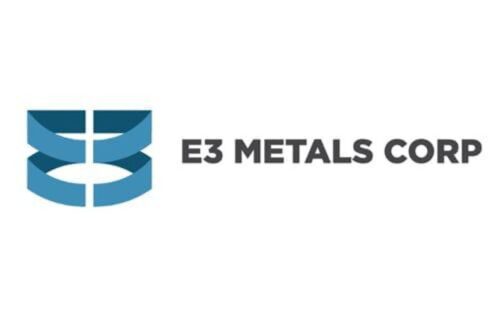 United States Antimony Corporation (NYSEAMERICAN: UAMY)
Founded in 1968, United States Antimony Corporation doesn't produce lithium salts but antimony.
Many battery makers favor this raw material because of its high conductivity and corrosion resistance.
The company also mines zeolites, one of the primary components for redox-flow batteries. Because they're cheap, zeolites are more likely to be the best option for clean-energy storage solutions.
This mineral, therefore, could make US Antimony one of the leading suppliers for a market that could grow by almost 20% from 2020 to 2027.

Should You Buy Lithium Penny Stocks?
Lithium penny stocks have the potential to be a solid investment if trends and predictions hold.
According to a report by the International Energy Agency, with the transition of industrial factories from gasoline to clean energy and the growth in EVs, the demand for lithium could go up by over 40 times by 2030.
This could translate to a rise in lithium prices and an increase in stock prices for companies well-positioned in the industry.
If you intend to invest in this sector, make sure you do your due diligence in determining whether lithium penny stocks would be the right fit for you.
Where to Buy Lithium Penny Stocks
There's a wide variety of trading platforms on the market, but two of the most popular are Robinhood and Webull.
Robinhood
Robinhood is regulated by the Securities and Exchange Commission, which protects the transaction security and cash claims of Robinhood members.
Low trading fees, commission-free trading, and low trading options make the platform appealing to beginners and veterans alike.
The platform also doesn't require a minimum account balance and offers one free stock promotion after linking a bank account.
You cannot trade OTC stocks in Robinhood, as only stocks listed on NASDAQ and NYSE are available.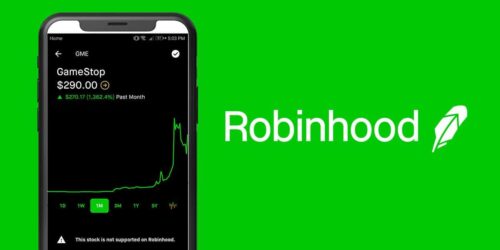 Webull
Webull is a great alternative if you're not sold on Robinhood.
It also has more robust research tools than Robinhood, so seasoned traders might want to start here.
Like Robinhood, it only deals in stocks traded on major exchanges. Your options for investing in lithium or the EV market are slightly limited.
Get 12 free stocks when you signup to webull here!
Best Lithium Penny Stocks: Final Thoughts
Investing in lithium can be a great way to tap into the electric vehicle market and green energy in general. And plenty of penny stocks are poised to profit off rising lithium demand.
That being said, just because the industry could see growth doesn't mean that every lithium stock will be a winner.
Make sure to do extensive due diligence before picking up any shares, especially penny stocks.
Also, only put up what you can afford to lose.
Lithium Stocks FAQs
Are Lithium Penny Stocks Worth It?
Lithium demand is steadily growing as we shift to more sustainable and clean energy sources and electric cars. For this reason, investing in lithium penny stocks can be worth it.
Will Lithium Stocks Go Up?
Because lithium demand is growing, stock prices could follow suit. That being said, nothing is for certain, especially in the stock market. Also, even the top lithium stocks can see drops in share price. To hedge your bets, you might want to focus on stocks that are not a lithium pure play.
Who Is the Biggest Lithium Producer?
China is one of the largest producers of lithium. Tianqi Lithium, one of the largest producers of lithium globally, is located in China and happens to be one of the most reliable names in the mass-produced lithium-ion battery space.
Is It Too Late to Buy Lithium Stocks?
No, it is still not too late to invest in lithium stocks, since demand is growing for the raw material, and it is being increasingly integrated into manufacturing processes.
What Is the Cheapest Lithium Stock?
As of writing this, the cheapest lithium penny stock on our list is E3 Metals Corp. (OTC: EEMMF). These prices fluctuate daily, though, so this could change at any time. Lithium Corporation is another company on our list with a low stock price.