Looking for the best penny stocks on Webull? You've come to the right place. Read along for our picks for the top Webull penny stocks to watch out for.
Best Penny Stocks on Webull
Talkspace Inc. (NASDAQ: TALK)
Our first pick for top penny stock on Webull offers an interesting blend of tech and therapy that has several relevant applications for today and tomorrow.
Talkspace Inc. is a technology company that provides online therapy sessions for clients through its virtual platform.
The concept was initially created for group therapy sessions for close friends; however, it has since grown into a fully-fledged health support service.
Currently, Talkspace offers a broad range of therapy options — ranging from psychiatric conditions like OCD, depression, anxiety, and PTSD to simple counseling for teens or couples.
Customers are easily accommodated through the platform's assessment exam and are then assigned a therapist who can provide them support for their concerns.
A company providing valuable health services like Talkspace can benefit from the demand for therapies because of rising mental health concerns caused by the pandemic.
Total active members increased by 21% year over year to around 60,300, while B2B eligible lives increased by 92% to over 75 million.
This resulted in a 23% increase in revenue, a total of $26.4 million last quarter.
This company's stock price may be positioned as more patients shift to online help.

Enthusiast Gaming Holdings Inc. (NASDAQ: EGLX)
Enthusiast Gaming Holdings Inc. is another Webull penny stock that you might want to watch out for.
Currently based in Canada, the company creates media and eSports-related content.
It distributes this content through more than 100 websites related to gaming and around 100 YouTube channels.
Enthusiast Gaming also conducts the video game exhibition, Enthusiast Gaming Live Expo, and it owns and manages eSports teams across different popular titles, such as Fortnite, Overwatch, and Call of Duty.
Recently, the company entered the world of League of Legends (LoL) after acquiring U.G.G. — one of the biggest fan communities in the world.
The timing couldn't be more perfect, as the new season for LoL started last January 7, which resulted in U.G.G. achieving a record 600,000 users daily.
While it's too early to tell how this acquisition will reflect on the company's finances, it has been a solid year for EGLX.
Its last earnings report recorded a revenue of $43.3 million and also an all-time-high gross profit of $10.1 million.
Given its acquisition and continuous growth, EGLX is showing no sign of slowing down.

Ocean Power Technologies, Inc. (NASDAQ: OPTT)
Ocean Power Technologies, Inc. is developing and commercializing devices that create power by harnessing the renewable energy of ocean waves.
The PowerBuoy systems developed by the company use technologies that transform mechanical energy produced by rising and falling ocean waves into electricity.
The company recently acquired 3Dent Technology's Strategic Consulting Services, boosting its revenue from $200,000 to $300,000 from last fiscal year.
Ocean Power has also partnered with Greensea and Fathom5, a robotics and software company, to expand its customer base.
The company continues to integrate the February 2021 purchase of 3Dent Technology, Inc, which it expects to give a much larger MDA scoping and subscription business in the future.
The current renewable energy trends have helped OPTT's stock gain significantly over the past year.
If you're looking to trade penny stocks on Webull in the renewable energy sector, you should definitely keep an eye out for this stock.
Ready to build your portfolio? With Public.com you can follow other investors, discover companies that are inline with your beliefs, and invest into stocks and crypto with very little money! What are you waiting for? Check out Public Now!
Top Webull Penny Stocks with Potential
Opko Health Inc. (NASDAQ: OPK)
Opko Health Inc. works in different countries like the U.S., Chile, Spain, and Mexico.
The company provides diagnostic and pharmaceutical business solutions, offering different types of products and services for the healthcare industry across the international market.
Under diagnostics, Opko Health Inc. operates it BioReference Laboratories segment.
Its services include laboratory testing, molecular diagnostics, esoteric testing, anatomical pathology, and genetic testing.
The company then works with physician offices, clinics, employers, and hospitals.
OPK's diagnostic segment has been rallying for the past couple of months and reported a 28.6% increase in revenue last quarter.
However, revenues from services in the Diagnostics division were down 11.1% year over year, mainly due to the decrease in COVID-19 testing volume.
However, this was somewhat offset by an increase in clinical and genomic test income, as well as an improvement in COVID-19 test reimbursement.
With a 59% growth in annual revenue, Opko Health Inc. can still go higher due to its focus on the healthcare industry — a rapidly evolving market with increasing demands.
Healthcare could be another great field to invest in, penny stock or otherwise, as it's an industry teeming with potentially profitable innovations.
Popular Penny Stocks on Webull
ATA Creativity Global (NASDAQ: ADR)
ATA Creativity Global, formerly known as ATA Inc., is a Chinese company that offers a suite of computer-based testing services and educational services to students across its training centers.
The company's clientele includes professional associations and government agencies.
In addition, its testing services provide platforms for different certification and licensure examinations.
A penny stock like ATA Creativity Global is popular on Webull for a reason, it maintains a fairly stable price and has seen major jumps in value over the last year.
In fact, it has doubled in value three times before stabilizing in price again, so it could be a good one to hold on to until the next major swing.
This was due to the steady increase in student enrollments despite the COVID crisis.
In addition, the company reported a 31% increase in revenue YoY, showcasing a stable growth in its financials.
ATA Creativity Global is continuing to invest in the development of new solutions and its existing IT platform, which might boost the company's value in the future.
InspireMD, Inc. (NASDAQ: NSPRZ)
By creating, developing, and marketing its MicroNet stent platform, InspireMD provides possible treatment opportunities for vascular and coronary diseases.
The company also has technologies under development that have application potential for different kinds of medical procedures.
On the commercial front, CGuard's successful expansion into France signifies a step forward in the company's reimbursement drive, as well as a rising global demand from physicians for the product's use in the treatment of coronary artery disease.
This resulted in a 24% YoY revenue contribution to its overall portfolio.
Finally, the company reported 37.1 million in cash, cash equivalents, and short-term bank deposits.
In addition, the Nasdaq Capital Market has been chosen as the company's new listing platform for its common stock and warrants, providing access to a larger and more diverse investor base.
Cheapest Penny Stocks on Webull
Sio Gene Therapies Inc. (NASDAQ: SIOX)
Sio Gene Therapies Inc. is headquartered in New York City and creates cutting-edge therapies using genetics, which are designed to help people suffering from neurodegenerative diseases.
Some of these diseases are Parkinson's, GM1 gangliosidosis, and GM2 gangliosidosis.
Sio Gene Therapies Inc. develops these genetic therapies alongside its subsidiaries.
Its therapies are currently under Phase I/II clinical trials.
Currently, Sio Gene Therapies has partnerships with Oxford BioMedica and the University of Massachusetts Medical School to commercialize its gene therapy methods.
Unlike other biotech penny stocks, Sio Gene has the cash to burn if it needs to.
The company reported over $101 million in cash and cash equivalents last quarter.
The clinical trials for AXO-AAV-GM1 and AXO-Lenti-PD have been nothing but promising, and this gives the company a lot of breathing room when it comes to research and operational expenses.
Biotech penny stocks tend to be very popular, as backing a company with a medical breakthrough can prove very lucrative.
Also, these stocks are generally more speculative in nature, which means you can see massive swings in price when they get good press.

XpresSpa Group, Inc. (NASDAQ: XSPA)
If you want to invest in Webull penny stocks in the spa industry, look no further than XpresSpa.
XpresSpa Group, Inc. provides spa services, luxury travel products, and different kinds of accessories through several locations worldwide.
The company has 57 airport spas across 23 different global airports, plus one spa in the Westfield World Trade Center, located in New York City.
Because it offers a pretty interesting niche by catering to airports, we may see a sharp upswing in business as travel continues to pick up.
Aside from those services, the company also has XpresTest as a business segment, which provides screening, testing, and rapid testing services for different diseases — including COVID-19.
In fact, the company has been in partnership with the Centers for Disease Control and Prevention (CDC) since September 2021.
Initially, it was only for a three-month contract, but it was recently extended.
This awarded it a total of $5.6 million.
Disease screening and loosening restrictions can mean increased value for a penny stock like XpresSpa Group, Inc.

Webull Stocks Under 10 Cents
While there can be stocks that trade for less than 10 cents on Webull, they don't typically last long.
The platform has stricter guidelines for trading stocks in the penny stock range, so you might need to look somewhere else.
Fidelity offers OTC stocks, which means that you'll have a larger pool to choose from.
What You Should Know About Penny Stocks
Penny stocks are a great investment for some traders because of their low price per share on the stock market and the opportunity for high returns.
This doesn't mean that running out and buying cheap penny stocks will yield returns.
Penny stock trading may not be for everyone, as it comes with a significant amount of risk.
While there is the potential for gains, if you don't do your due diligence, you can easily invest at a loss.
As with all types of investments you could make in the stock market, you have to be ready to do your own research, and this includes the companies on our Webull penny stocks list.
How to Trade Penny Stocks on Webull
Trading penny stocks is surprisingly simple.
After signing up and funding your account, all you need to do is find and buy.
How to Find Penny Stocks on Webull
If you want to find a penny stock on Webull, you'll need to use the search feature and filter for stocks that trade under 5 dollars.
Because Webull is a dedicated trading platform, it has more options to search for stocks.
In fact, some competitors don't even allow you to search by price.
After you have found a public company worth trading, you can move on to the next step.
How to Buy Penny Stocks on Webull
As long as your account is properly funded, you're ready to buy.
Simply select the number of shares you want and select buy.
Keep in mind, though, that there is a minimum for penny stocks in a certain price range.

How Much Does Webull Charge for Penny Stocks?
Webull does not charge fees for stocks that trade under $5, which means trading penny stocks on the platform is free.
That being said, there is a minimum investment for buying penny stocks on Webull — like most platforms.
Depending on the price of the penny stock, your minimum could range from 1-1,000 shares.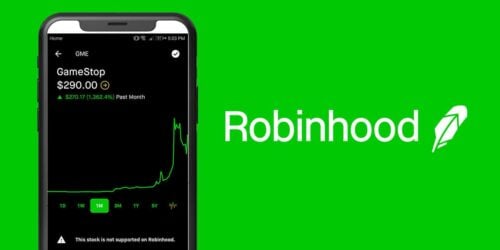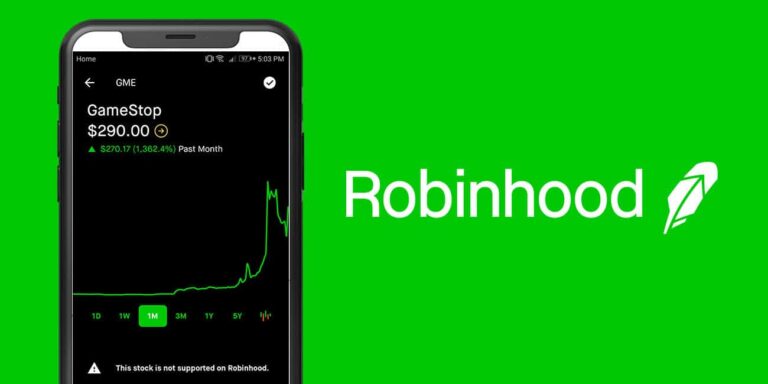 Webull Alternative: Robinhood
If you want an alternative to Webull, you can make penny stock trades on Robinhood.
Webull and Robinhood share many similar services, but there are some key differences.
One major drawback to Robinhood is that you can't short stocks on the platform.
However, Robinhood is a little more accessible to newcomers, so it may be a fair trade-off for beginners.
Why Buy Penny Stocks on Webull
Webull is a fantastic option for anyone with enough risk tolerance to weather the market volatility that penny stocks are known for.
Not all of these are going to pay off like popular meme stocks, but you could do well for yourself if you are willing to commit to in-depth analysis.
Most stocks in this arena tend to be duds, and all the research in the world can't shelter your portfolio.
So you might want to tread lightly when trading stocks with a share price under $5.
As long as you don't put up more than you can afford to lose, some calculated risks could pay off.
Trading Penny Stocks on Webull FAQ
Check out our answers to the most frequently asked questions about trading penny stocks on Webull.
Why Can't You Buy Certain Penny Stocks on Webull?
Webull supports penny stock trades on major exchanges. So if a penny stock is traded on the OTC market instead of a major exchange, it will not be listed on Webull. This means several meme stocks might be off the table.
Why Are Webull Penny Stocks so Popular Right Now?
While penny stock trading has always been popular on Webull, a broader group of traders has emerged as a result of community interest on forums such as Reddit. Many groups are dedicated to uncovering the next big meme stocks and undervalued gems on the stock market.
Does Webull Allow Short-Selling Penny Stocks?
Webull does allow short-selling stocks on its platform, but we can't find anything on penny stocks. Still, this is another feature that sets Webull apart from other competitors like Robinhood. You can check out our handy guide on short selling on Webull to learn more.