It has taken the stock market a long time to adapt to the new demands of the digital market. However, within the last few years, several innovative brands have worked hard to create trading platforms that are app-based. This is done to make trading more accessible to the modern consumer.
However, Webull and Robinhood offer different experiences to their target audience.
Robinhood has worked hard to bring fee-free digital trading to the novice by creating a straightforward user-friendly app.
Webull's sophisticated tools and relatively crowded user interface attempt to pack a host of features into the small screen. This gives traders a wide array of trading tools at their disposal.
Robinhood Vs Webull: The Basics
Webulll and Robinhood have built their reputations on accessible ways to trade that are mostly commission and fee-free. Both apps have a minute fee structure that allows them to earn based on volume and not upfront costs.
The main difference between Webull and Robinhood is the appearance of the trading platforms and the overall access to trading tools offered by the respective apps.
Robinhood offers a more accessible platform. However, there are not as many tools whereas Webull offers a more comprehensive trading experience.
This is due to a plethora of sophisticated trading tools that accurately represent the intricacy of the stock market.
Webull App Overview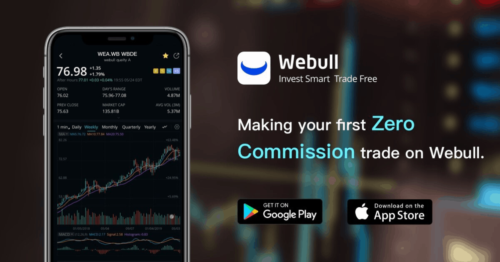 A quick glance at Webull reveals that the app was designed to cater to the needs of experienced and sophisticated traders who appreciate a wealth of information and charts.
The professional app offers an array of information from the entry screen of each stock including a mixture of charts, tables, and current pricing information.
Webull caters in particular to day traders but offers a large enough array of trading options that any savvy trader can utilize.
The wealth of information and technical data however will be overwhelming to beginning traders who may stumble through the app while attempting to figure out what is actually essential to consume.
Best For Beginners
Webull
--Get Five Free Stocks Worth Up To $3000
--Advanced Research Tools
--Zero Commission Trades
--Trade Stock, Options & Crypto
Learn More
We earn a commission if you click this link and make a purchase at no additional cost to you.
Robinhood App Overview
The Robinhood app was the first mobile trading platform to emerge within the industry, which is one reason that rapidly gained popularity among new traders and those seeking a simplified trading experience.
While Robinhood is targeted at beginner traders, its lack of tools often oversimplifies trading making it a riskier app for a novice to use.
The actual trading screen is simple and offers a simple price history, current price, and log of recent tradings.
This makes trading appear to be a one-stop process, whereas experienced traders know that successful trading requires much more extensive research.
Critics have been harsh with their reviews of Robinhood often noting it makes trading appear to be a game when really it is a serious undertaking.
Despite this fact, experienced traders will enjoy the simplicity of the app and appreciate the app as a great way to make trades on the go without the distractions of more traditional platforms.
Robinhood
Best for All Levels of Investors
Trade Stocks, Options & Crypto
Zero Commission Trading
Easy To Use App
Get A Free Stock When You Deposit!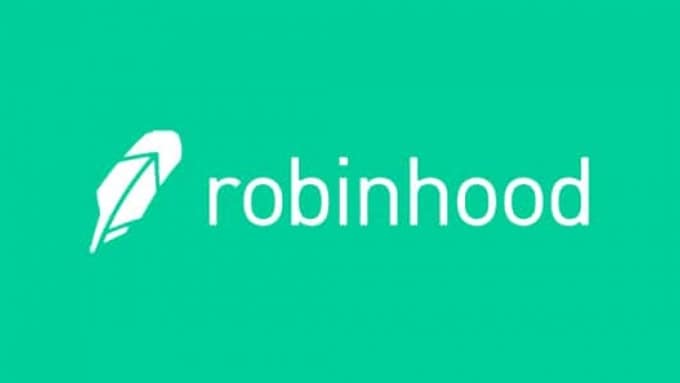 We earn a commission if you click this link and make a purchase at no additional cost to you.
Commissions & Fees: Webull Vs Robinhood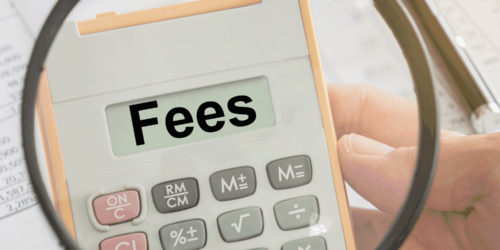 Webull and Robinhood do not charge trading fees, commissions, inactivity fees, and attach minimal fees to money movement.
They also do not charge for withdrawals or deposits but they vary in fee structure for margin trading.
Both offer access to stocks, ETF's, ADR's and options, but they split when it comes to trading or investing in cryptocurrencies. Before trading on either platform it is important to understand the upfront costs.
Webull Commissions & Fees
For the most part, Webull is free of fees and commissions and instead makes its profit off of a process known as payment for order flow.
What this means is that e-brokers are paid by market makers for the privilege of executing their customer trades. Therefore, when a customer trades a sock Webull is given a small fee for any routed shares.
The small fee may be pennies, but when billions of stocks are traded daily the profits quickly add up. Webull does not charge inactivity fees but does charge an interest rate on margin trading which starts at 6.99% and varies.
Robinhood Commissions & Fees
Robinhood's commission and fee structure are very similar to Webull's structure and also offers zero fees or commissions on standard trades.
The company also profits via the payment for order flow arrangement and does not charge inactivity fees. The main difference between the two lies in how margin trading fees are assigned.
Unlike Webull which offers a variable rate, Robinhood requires margin traders to subscribe to their customized service. The platform charges a $5 fee per month and offers a standard 2.5% interest rate.
Winner: Tie
Trading Options & Investment Offerings: Webull VS Robinhood
While Webull and Robinhood both offer an array of trading and investment offerings, they do differ slightly in what they offer outside of standard stocks and options.
Before choosing a trading platform it is essential to ensure your trading preferences are supported.
Webull Trading Trading Options & Investment Offerings
Webull offers users the ability to trade US stocks, options, ETFs, and ADRs. At this time Webull is only able to offer a small number of cryptocurrency investments including Bitcoin, Bitcoin Cash, Litecoin, and Ethereum.
The trading platform also supports stock short sales. Webull does not support the trade of bonds of mutual funds.
Robinhood Trading Options & Investment Offerings
Robinhood also supports all major trading options including US stocks, ETFs, options, and ADRs.
Unlike Webull, the platform supports a larger array of cryptocurrencies which is an additional reason it holds mass appeal to gamers and millennials.
By purchasing an add-on subscription to Robinhood titled Robinhood Crypto you can access almost every cryptocurrency.
However, Robinhood does not support short sales and also does not allow you to trade in bonds or mutual funds.
Winner: Robinhood
Ready to start using Robinhood? Click here to sign up today!
Tools & Research: Webull VS Robinhood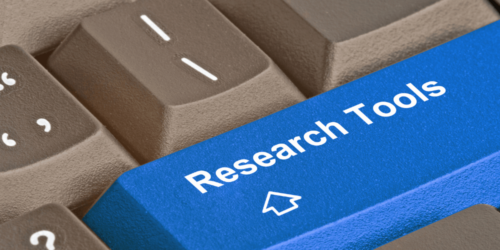 Depending on your level of trading sophistication, having the right supportive tools and research can play a large role in the risks you are willing to take and the investment successes you experience.
Webull and Robinhood approach tools differently creating two unique trading experiences.
Webull Tools & Research
Of the two, Webull is by far built to attract the more serious and experienced trader. Webull packs its app full of sophisticated trading tools and charts that are useful to day traders and more specialized traders.
At first glance on any stock page, users can view current pricing information and activity along with a chart that displays price history over the last five years. Candlestick charting is also fully utilized.
This allows traders to access a host of technical data with just a few clicks.
Estimate Performance
In addition, for traders who enjoy futures and analysis, Webull offers a paper trading feature that allows users to simulate trades and see estimated performance indicators of stocks and trades before investing.
Of all the tools, this may be the most useful to cautious, new traders who lack the knowledge to interpret all of the features on Webull but like the security of watching a professional evaluate stock performance.
In all Webull offers close to 50 trading indicators which creates a complex but detailed and professional trading environment.
For this reason, investors who understand more than just price history will be drawn towards Webull.
The downside is the sheer amount of data and charting may intimidate beginner traders who have long viewed the stock market as too complex for entry-level traders.
Robinhood Tools & Research
Compared to Webull, Robinhood is like the Aldi's of trading. The sparse platform offers only what it thinks users need to get started and not a penny more. Robinhood is designed to not inundate new traders with information, which has its advantages and drawbacks.
The interface is very clean and offers basic information such as price change, price history, and current price to users. Those who know a bit more about stock trading can access stop-loss and limit order functions from a drop-down menu.
It should only take beginning traders a few minutes to navigate and get comfortable with. However, some worry that the clean format downplays the complexity and risks of playing the stock market.
Winner: Webull
Does Webull sound like the best bet for you? Click here to become a Webull member today!
Trading for Beginners: Webull VS Robinhood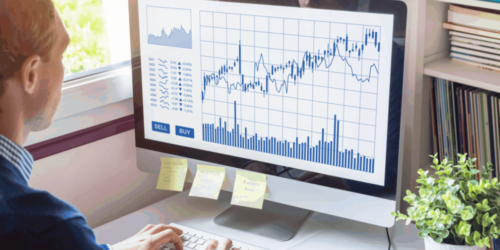 Beginning traders are often drawn to app-based trading platforms. This is because they tend to be younger and more comfortable with digital technology than paper technology.
The ability to trade on the go is extremely attractive to them as are real-time updates. So which platform is the best for beginner traders?
Webull for Beginners
Webull caters to the needs of beginner trader who wants to know everything about the stock or investment they are about to invest in. The app leaves no stone unturned and provides a sophisticated and detailed trading experience.
While it may be overwhelming as users attempt to wade through charts and data that appear to be in a different language, it offers a fully immersive trading environment that teaches users as they go.
The absent fee structure is a great tool for beginners who want to invest without the overhead of a financial advisor. It allows users to invest small amounts of money as they get their feet wet with the trading environment.
Webull also offers new traders two free stocks just for joining and then making a $100 deposit which can be enticing for beginner traders who want to play with stock performance and familiarize themselves with trading tools.
Charting a free stock on the many features provided by Webull can help them learn how to trade and read the data without actually making a measurable investment of their own.
Is Webull the right platform for you? If yes, then click here to sign up now!
Robinhood for Beginners
Robinhood is a great introduction for traders who need floats when they enter the stock pool. Robinhood's approach is to only offer beginners what they need to know.
For traders who treat the stock market as a hobby, this may be the perfect approach. For those looking to invest large sums of money, the casual approach may be underwhelming.
New traders will also enjoy the free trading and commission platform. This makes it a relatively risk-free way to approach investing (outside of the actual cost of stocks, options, investments, etc). Robinhood offers all new users one free stock just for signing up with no strings attached.
Therefore, beginning traders can sign up and test the waters with their stock while they learn the platform and learn how to watch the market perform.
Problems with Robinhood for Beginners
However, new traders should understand that this is not a gaming or entertainment platform. Robinhood does not accurately address this, however.
Features such as "Other stocks you may like" along the bottom of the screen often present trading as a form of shopping or gambling and this approach can lead inexperienced traders to make large mistakes.
It should be noted however that the clean interface is appealing to traders who know what they want from the moment of access.
Traders who have already done their research or have a specific stock in mind will appreciate the ability to open the app, make a simple trade, and continue on their way without excess noise.
Winner: Webull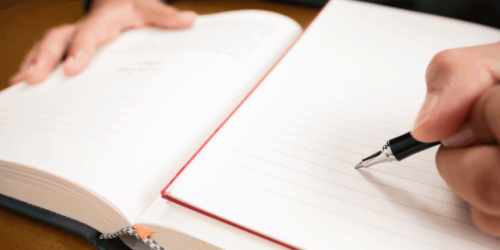 Webull VS Robinhood: The Conclusion
It would be easy to sum up the Robinhood VS Webull debate by simply saying that Robinhood is best for beginners and Webull is best for sophisticated users.
However, the answer is much more complex than that. The sophisticated features, data analysis, and tools make Webull more appealing to an experienced trader.
The wealth of information, however, can also help a beginning trader find their footing. In addition, the paper trading feature is very appealing to someone who is wary of the risk of trading.
They will benefit from a predictive service (although paper trading is not a guarantee of future trading).
The concise and clean platform of Robinhood is welcoming and simple to use. However, it downplays the complexity of trading.
This makes it a better choice for experienced traders who want a platform without distraction. Its add-on cryptocurrency subscription also caters to a very specific type of trading interest.
In conclusion, Webull is a more comprehensive platform and might be the better option for traders. Although, Robinhood does offer some unique perks that make it worth checking out as access to the app is free.
Best For Beginners
Webull
--Get Five Free Stocks Worth Up To $3000
--Advanced Research Tools
--Zero Commission Trades
--Trade Stock, Options & Crypto
Learn More
We earn a commission if you click this link and make a purchase at no additional cost to you.
Robinhood
Best for All Levels of Investors
Trade Stocks, Options & Crypto
Zero Commission Trading
Easy To Use App
Get A Free Stock When You Deposit!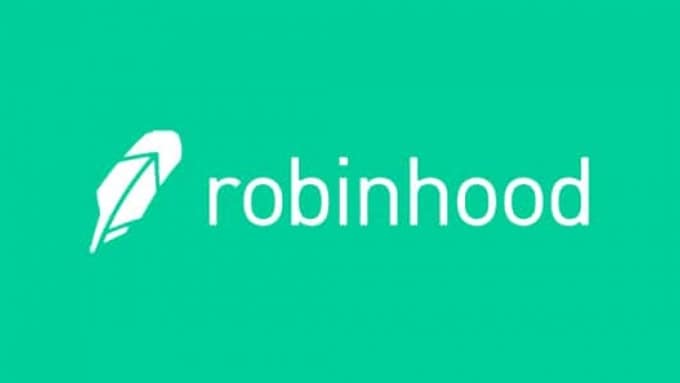 We earn a commission if you click this link and make a purchase at no additional cost to you.