Keep reading to find out whether you can buy Aldi stock.
Traders and fans alike eagerly await news of when they can buy Aldi stock.
If you do a lot of grocery shopping, odds are you have stepped foot in an ALDI™ store.
This grocery chain giant has exploded in popularity over recent years by pursuing an aggressive expansion campaign across the US.
Its massive growth and success make investors want to buy Aldi shares for their trading portfolio.
ALDI records almost $100 billion in revenue each year, so you're probably wondering how you can invest in the company.
So we put together this comprehensive guide on ALDI stores and how you can invest in the company and its competitors.
So can you buy Aldi stock?
Read on to find out!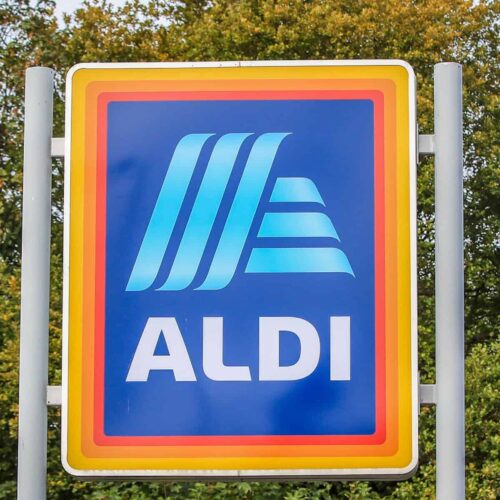 What is Aldi?
ALDI™ is an international private store chain consisting of two entities.
The German-owned business has over 2,000 stores in the US and operates locations in Denmark, France, Portugal, Spain, and more.
ALDI is now the 9th largest grocer in the US, even bigger than Amazon-owned Whole Foods.  
The two separate companies (ALDI Nord and Sud) are legally distinct entities and are registered independently.
They operate under the same brand name, frequently work together, and share an international website.
ALDI Nord owns Trader Joe's, among other ventures, and ALDI Sud owns ALDI grocery stores.
So when people talk about investing in ALDI, they usually mean investing in one of the specific companies.
Unfortunately, neither ALDI Nord nor ALDI Sud is publicly traded.
This means that you cannot buy and sell its shares on a stock exchange.
Who Owns ALDI?
ALDI Nord and ALDI Sud started as a local grocery store in 1913, by Theo and Karl Albrecht's mother.
After WWII, the fraternal duo took over their mother's business and by 1950, had opened 13 additional locations in Eastern Germany.
The business was characterized by ruthless efficiency, with the brothers cutting anything from the shelves that did not sell.
Locations were also kept small to reduce operating costs.
In 1960, the company split in two due to a disagreement between the brothers over whether to sell cigarettes.
In 1962, the Albrecht grocery store chain changed its name to ALDI, and the two companies, ALDI Nord and ALDI Sud, were legally incorporated in 1966.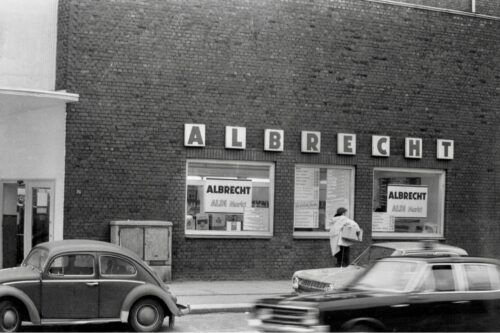 Although the companies were separate, the brothers jointly managed operations.
In the 1970s, ALDI began expanding internationally, and Aldi stores began opening in countries apart from Germany.
In 1976, ALDI Sud opened its first US location in Iowa, and in 1979, ALDI Nord bought Trader Joe's.
After the fall of the Soviet Union and the reunification of West and East Germany, ALDI experienced rapid expansion to the present day.
Theo and Karl Albrecht earned a reputation for being very reclusive in their later years.
Part of their seclusionary nature was because Theo Albrecht was kidnapped and held ransom for 17 days in 1977.
Very little is known of the brothers' private lives from the 80s until the present.
Theo passed away in 2010 and Karl shortly after in 2014.
Ownership of both companies passed to their respective heirs.
How Much is Aldi Worth?
Forbes estimates ALDI Einkauf GmbH & Co. OHG to be worth over $60 billion.
As the parent company to both Aldi companies, this implies they're the largest privately held companies in the world.
ALDI Revenue
Remaining a privately owned company is working incredibly well for Aldi stores.
With total revenue over $106 billion per year, it's substantially higher than comparable private corporations such as Lego, IKEA, or State Farm.
However, unless you are a member of the Albrecht family, you won't see any of those profits.
As a private company, the general public cannot buy Aldi stock and benefit from those massive profits.
Can You Buy ALDI Stock?
First, we should clarify that ALDI is actually two companies: ALDI Nord and ALDI Süd.
ALDI Nord and ALDI Sud were both founded in the 1960s by the brothers Karl and Theo Albrecht.
Karl owns Nord, while Theo owns Sud.
So can you buy ALDI stocks?
The short answer is, no, you cannot buy ALDI shares. 
But you can invest in its competitors (more on that later).
To the dismay of many investors, ALDI is still completely under the private control of the Albrecht family and has no plans to go public.
So you won't find an ALDI listing on the stock market any time soon.
It is crystal clear that the Albrecht family has no desire to sell shares of the company, and ALDI seems to pull in enough money as is without the funds from selling shares.
Aldi IPO Date
Aldi has not announced plans for an initial public offering (IPO) of Aldi stock.
Until those plans are announced, investors eagerly await news of when the IPO date will be.
Aldi Stock Symbol
There is no Aldi stock symbol at this time since it is still privately held.
Long-term investors and active traders hope to buy stock in the company in the near future and speculate about what the stock symbol might be.
The most obvious symbol for Aldi shares would be ALDI, but that ticker may not be available for use when an Aldi IPO happens.
Aldi Stock Price
Since ALDI does not have stocks to trade, it does not have a ticker symbol, and it does not have a share price.
You cannot buy ALDI stock shares, so it is difficult to speculate how much the stock price would be.
If Aldi were to announce an IPO, competitor pricing suggests the initial Aldi stock price could be between $40 and $100 per share.
ALDI Competitors to Invest In
Unfortunately, you cannot invest in ALDI because the company is privately owned and plans to remain so for the foreseeable future.
However, there are several competitor grocery store chains worth investing in that are listed on the stock market.
Kroger (NYSE: KR)
This is a solid competitor to ALDI stock.
Kroger co. is one of the oldest and most well-known grocery chains in the country, so it makes sense why so many savvy investors own shares in the company.
The company has a current market cap of $33 billion, and the company has an average annual revenue of $132 billion.
Kroger owns over 2,700 locations in 35 states and operates 45 distribution centers, 1,500 fuel centers, and more.
Currently, Kroger is working with the Ocado Group to build automated warehouses for packing and shipping orders to customers.
These Customer Fulfilment Centers (CFC) will be placed in some of the country's largest cities including Chicago, Atlanta, Dallas, and Washington DC. 
Kroger Co. itself also owns several smaller niche brands located around the US, including Fred Meyer, King Soopers, Harris Teeter, and Fry's in addition to its thousands of Kroger-brand stores.
The company is also growing rapidly.
Kroger's revenue grew by an average of 10% in 2020 and reduced its long-term debt by over $1 billion.
Kroger is also a strong dividends stock because the company has a high cash flow.
In 2020, the average quarterly annual dividend was 45 cents per share.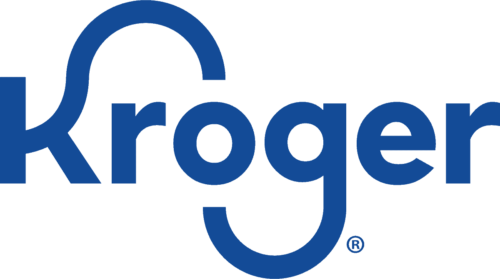 Costco (NASDAQ: COST)
Costco is another well-known American discount grocery store.
The company focuses on bulk purchases, which is how it manages such low prices per unit.
It requires customers to have a membership to shop there, and over 100 million people had a Costco membership in 2020.
Costco also operates a no-frills storefront and focuses on a hyper-efficient selling strategy.
The company also does not spend on traditional advertising and only sends ads to its members.
This business model has attracted a highly loyal customer base.
Costco had an annual revenue growth rate of 16% through 2020 and generated more than $150 billion in net sales.
It is also known for being a great dividend stock.
The company had a dividend yield of 0.79% as of this past February.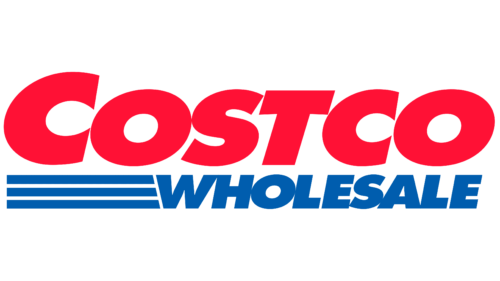 Walmart (NYSE: WMT)
Walmart is the single largest retailer in the world and has over 11,000 stores worldwide.
The company also owns and operates all Sam's Club locations.
Walmart is the largest grocery store chain by volume in the world, and the company has managed to show increasing profits year over year for the past five years.
Walmart has an annual growth rate of 5.25% and generates nearly $36 billion in net cash flow.
Moreover, Walmart has a relatively low stock price compared to its staying power.
The company also offers grocery delivery, which became very popular during the pandemic. 
Walmart's online sales have almost doubled in the past year, and the company is looking to expand its operations through eCommerce Distribution Centers.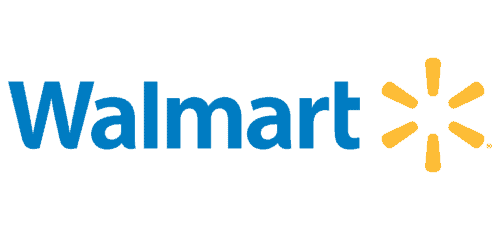 ALDI Stock Investing: Final Thoughts
ALDI is one of the most well-known grocery chains in the country, and for good reason.
The company's low operating costs, high-quality food, and consumer-friendly practices have made it a very popular chain.
Unfortunately, you cannot invest in ALDI because the company is privately owned by the Albrecht family and its heirs.
It is a shame too because a company like ALDI could perform incredibly well if it were publicly traded on the stock market.
However, the company's privately owned nature is one reason why it's unique.
Either way, there are plenty of other grocery chains to invest in besides ALDI, so you still have some solid investing options.
If the company ever goes public, you might want to buy ALDI stock, though.
Aldi Stock FAQs
Check out our answers to the most commonly asked questions about Aldi stock.
Is Aldi a Publicly-Traded Stock?
Aldi is a privately owned family company.
As of October‌ 2023, it is not publicly traded on the stock market.
Will Aldi Ever IPO?
Not buying or selling shares on the stock exchange is both a benefit and disadvantage for the company.
Retaining private control allows the Albrecht family to run the business the way they want.
An ALDI IPO would allow shareholders to pressure the owners into practices that might be good for short-term profit but not for long-term sustainability.
However, selling shares gives businesses capital, so the company could expand projects and the number of Aldi stores.
The stock market would also enjoy the chance to buy ALDI stocks.
Who Currently Owns Aldi?
The two companies are currently owned and operated by parent company ALDI Einkauf GmbH & Co. OHG, a subsidiary of the Siepmann Foundation, a private family foundation set up by Karl Albrecht.
Theo's heirs were his two sons, Berthold and Theo Jr., while Karl's heirs were son and daughter, Karl Jr. and Beate.
Does Aldi Own Trader Joe's?
Yes, Trader Joe's is owned by ALDI Nord.
It was acquired in 1979.
Does Aldi Exist in the US?
Yes, the first Aldi store opened in Iowa in 1976.
ALDI now has stores in 36 states and employs over 25,000 people.
How Does Aldi Make So Much Money?
ALDI keeps operating costs extremely low, which allows it to spend less on rent, power, maintenance, etc.
It has smaller stores and sells fewer brands and products than larger discount grocery stores.
ALDI has a "no-frills" simple design for its stores, with very little decoration or advertising.
ALDI stores are very selective about what products it sells and keeps in stock.
If a product is not selling well, the company will remove it from the shelves rather than advertise and try to get it sold.
Most of the items offered in the stores are ALDI brand products, although some locations may offer other more popular brands.