The top Whole Foods competitors range from specialty markets to nationwide retail chains.
Whole Foods is one of the most prominent supermarket chains in North America.
The company was founded in 1980 and has gone on to open over 500 locations worldwide.
It is known for its focus on organic and natural foods and the company is USDA Certified Organic.
Whole Foods is more expensive, as organic foods tend to have premium prices.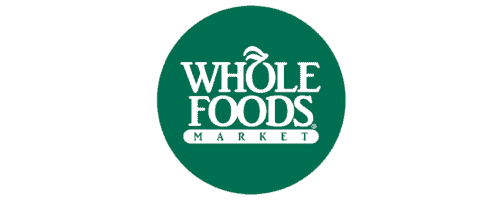 Whole Foods used to be much more expensive than competitors and alternatives such as Target, Walmart, and Kroger.
However, it was acquired by e-commerce goliath Amazon in 2017 and has since been able to lower its prices, making it more competitive against other supermarkets.
This acquisition by Amazon was Jeff Bezos' company's first foray into retail storefronts.
Since Whole Foods was bought by Amazon, it is no longer listed on the stock market.
Amazon is listed under the NASDAQ ticker symbol AMZN.
It had an operating income of $22.9 billion and total revenue of $386.064 billion in 2020.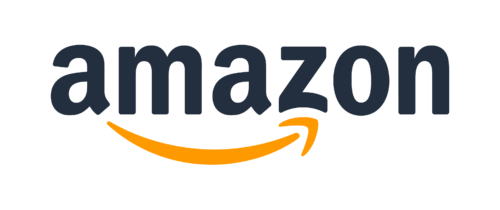 Whole Foods SWOT Analysis
Strengths
Whole Foods has a solid favorable reputation with its customers.
The brand name is well known and is associated with high quality, fresh market, natural, organic food, and fresh produce.
Whole foods customers are enamored with the company's refusal to carry products with food coloring, hydrogenated fats, and other potentially harmful ingredients.
Despite the strict adherence to products with banned ingredients, Whole Foods carries a wide range of general grocery and other product selections.
Weaknesses
Whole foods primarily focuses on serving the American consumer market and has little international diversity.
The company has a limited supply chain due to the requirements it has for natural and organic food.
Policies against artificial additives and artificial colors serve to reduce its distributor network further, making it vulnerable to potential interruptions.
Whole foods has a reputation for being too expensive, despite pricing changes since it became an Amazon subsidiary.
Opportunities
This American supermarket chain has untapped expansion opportunities.
By opening retail locations in other countries, the grocery business can become more stable against local trends and events.
Operating in other countries also serves to open opportunities to form alliances with additional vendors and distributors.
The company may be able to reduce product costs by creating more options under its own Whole Food label.
Threats
The primary threat against Whole Foods is competition.
Many retailers large and small have begun offering more natural foods and organic meats.
The growing trend toward consumers demanding these foods is fueling this change in grocery stores across the country.
In some areas, consumers have opted to shop at local farmers markets and natural grocers instead of chain stores.
Whole Foods Biggest Competitors
The one-stop-shop supermarket business has a lot of competition.
Whole Foods is a well-known brand that has been performing well as consumer sentiment shifts to sustainability and organic produce.
Backed by the deep pockets of Amazon, Whole Foods has been able to slash its prices in recent years to attract new customers.
There are a number of other organic supermarkets such as Trader Joe's and Sprouts Farmers Market.
When it comes to competing for a share of the market, price is one of the main considerations for consumers.
Customers also care about convenience, so location is important as well.
Whole Foods' unique selling point is its organic produce which it holds to its own quality standards.
The company looks to only stock foods that have been minimally processed, and it does not stock eggs from battery cages.
Let's take a look at some Whole Foods competitors and alternatives:
Trader Joe's – A whimsical grocery store that focuses on its own label of foods.

Sprouts Farmers Market – A supermarket chain that offers organic foods.

Target – A traditional supermarket that is known for its low-priced products.
Whole Foods Competitors: Trader Joe's
Trader Joe's is an American grocery chain that has over 500 locations throughout America.
It is a privately held company so its financials aren't publicly available.
The company has its own store label and it aims to offer people organic products at a fair price.
Trader Joe's is part of the German supermarket chain ALDI Nord, which owns and operates supermarkets in Europe.
The total revenue for ALDI was $106 billion in 2019, significantly lower than Amazon for the same period.
Fortune magazine reported that Trader Joe's has estimated sales of around $1,750 per square foot.
That statistic is more than double the sale numbers posted by Whole Foods.
The business styles of Trader Joe's and Whole Foods are vastly different.
Trader Joe's is a humorous brand with a focus on what it can do for you.
Whole Foods, which typically has larger stores, has more mature branding with a focus on sustainability.
Despite the differences, the companies directly compete for the same customers.
These are health-conscious consumers who want to avoid traditional brands.
Whole Foods Competitors: Sprouts Farmers Market
Sprouts Farmers Market is a relatively new supermarket chain that has experienced rapid growth.
The company was founded in 2002 and already has over 340 stores throughout 23 states.
The company is known for its bulk foods, supplements, and organic foods.
It is publicly traded on Nasdaq under the ticker symbol SFM.
It is part of the S&P 400 stock market index.
The company reported total revenue of $5.6 billion and a net income of $150 million in 2019.
Whole Foods is the larger of the two businesses and has 20 years of extra experience compared to the growing Sprouts Farmers Market.
Sprouts does offer cheaper conventionally-grown products but Whole Foods has a better selection and better customer services.
Sprouts also sells products that contain artificial ingredients, something that Whole Foods refuses to do.
Sprouts Farmers Market used to be significantly cheaper than Whole Foods, with around a 20% saving on your weekly shop.
However, now that Whole Foods' prices are more competitive, the two companies offer similar prices.
Whole Foods Competitors: Target
Target is an American retailer that is considered to be the eighth largest in the US.
Alongside Walmart, it offers the best value for consumers.
Target has over 1,900 stores around the United States, including its discount stores, hypermarkets, supermarkets, and small-format stores.
The company is publicly listed on the New York Stock Exchange under its ticker symbol TGT.
It has total revenue of $75.356 billion and an operating income of $4.11 billion as reported in 2019.
The company is much larger than Whole Foods, but its customers are Whole Foods' target market.
Due to its focus on sustainability and organic foods, Whole Foods is an attractive alternative to traditional supermarkets.
The public mood is shifting to recyclable and reusable materials and supermarkets like Target are slow to adapt.
What Is Whole Foods Advantage?
Whole Foods is ahead of the curve when it comes to introducing sustainability to supermarkets.
It is a growing business that can continue to capitalize on public sentiment shifting and other traditional stores being slow to change.
The company also has all the backing of Amazon, one of the richest businesses on the planet.
Amazon is known for its forward-thinking and innovative products.
Whole Foods has already benefited from the price slashing efforts of Amazon.
Due to the shift to online shopping, Whole Foods will benefit from the increased exposure as part of Amazon.com.
Amazon is the biggest e-commerce store in the world and it is estimated that over 200 million Americans visit the website each month.
Whole Foods Competitors and Alternatives: Final Thoughts
Although there are a lot of Whole Foods competitors, the company is well-positioned.
The brand is well known as an alternative to traditional supermarkets.
Organic foods are a growing market as more people choose to eat cleaner and healthier.
Additionally, Whole Foods will likely continue to slash prices and bring innovative products to market.
Driven by the aggressive nature of how Amazon does business, Whole Foods will continue to draw new customers in.
Whole Foods Competitors FAQs
What competitive strategy does Whole Foods use?
Whole Foods Market uses a broad differentiation generic strategy (based on Porter's model). In this generic strategy, the company separates itself from competitors. This separation is achieved through unique features that define Whole Foods Market's output.
Who is Whole Foods biggest competitor?
The top 8 Whole Foods competitors are:
Sprouts Farmers Market.
Kroger.
Raley's.
Trader Joe's.
The Fresh Market.
Publix.
Earth Fare.
Natural Grocers.
How did Whole Foods build its competitive advantage?
Whole Foods' strong brand identity is likely its greatest source of competitive advantage. The company has established itself as the leader in the organic and natural food segment and has invested heavily in store quality and customer service.