Target competitors include some of the world's largest companies in the retail industry, including Amazon and Walmart. Read on to take a more in depth look companies that compete with Target.
Target is a popular retail chain in America that sells many products.
The company started as a discount division of Dayton's Company in 1962.
The original Dayton's Company location was opened in 1902 by George Draper Dayton.
Target has grown and expanded across America and has over 1,000 stores and 41 Target distribution centers.
The company is available online and is a popular alternative to other eCommerce stores.
Some of its products include:
Consumer electronics

Clothes

Furniture

Office Supplies

Toys

Food and more
Each Target store is different, though, so inventories can vary.
Because of its wide range of products, Target competes with convenience stores, clothing outlets, grocery stores, third-party sellers, and more.
Over 360,000 employees are working for Target across its network.
With so much success, it is no wonder why there are so many Target competitors.
As a publicly-traded company, Target is listed on the New York Stock Exchange (NYSE) under the ticker symbol TGT.
It is a component of the S&P 100 stock market index.
The company reported total revenue of $93.56 billion in 2021.
Target owns other brands such as SuperTarget and its Shipt subsidiary.
Shipt is a delivery company that helps Target offer same-day delivery on its groceries.
Target SWOT Analysis
Since Target is a supermarket and general merchandise retailer, it offers a very wide range of products.
It is available online so it competes with physical locations and eCommerce stores.
This means that alongside other supermarkets, Target competes with clothing retailers, wholesalers, pharmacies, and discount department stores.
The company derives most of its revenue through the sale of goods through its website and physical stores.
Beauty and healthcare products make up the majority of its income at 24%.
Food and clothing bring 20% of Target's total revenue each, and home appliances and furniture bring in another 19%.
The company is known for its wide selection which makes it a popular destination for shoppers.

Strengths
The Target Corporation strives to offer customers a better store and shopping experience.
It prides itself on maintaining clean, appealing stores with wide aisles and quality products at affordable prices.
One of the ways that it offers such low prices is through its value-brand.
Target offers fashionable, on-trend, and appealing items to upper-middle-class customers.
Each department store offers a variety of popular items including designer clothing, Starbucks coffee, and eco-friendly products.
Target gives back to the communities it serves by donating 5% of profits towards local charities.
Weaknesses
Target's products are much more expensive than those that Walmart offers.
Target has seen a reduction in sales in apparel in recent years, which can indicate lower profits.
The company has little to no international exposure with physical stores.
Opportunities
By having CVS clinics inside stores, Target stands to gain additional foot traffic and new customers.
The company is capitalizing on consumer trends by opening small stores in densely populated locations.
Opening these small-format stores in large cities or college campuses open opportunities to provide fresh produce, beauty products, and other high-quality products in a more personalized local environment.
This small store local approach may help offset some of the shift towards online-only shopping.
Threats
Small, inexpensive stores such as Dollar General and Dollar Tree are absorbing some of the market as costs rise due to inflation.
Top Target competitors are online retailers.
Consumer shopping has trended towards online shopping, delivery, and in store pickup services.
These trends threaten to reduce demand for physical store locations.
Target Biggest Competitors
People are able to find the bulk of what they need at supermarkets like Target.
Here is a closer look at some of Target's competitors and alternatives:
Walmart – The largest retailer in the world.

Costco – The largest wholesaler in America.

Amazon – The largest eCommerce platform in the world.
Target Competitors: Walmart
Walmart is a retail company that has grown to be the world's biggest chain in terms of revenue.
The company was originally founded in 1962 by Sam Walton.
Alongside Walmart, the company also owns and operates Sam's Club, a membership-only retail store.
The first store was located in Rogers, Arkansas, and began as a discount store.
There are now over 11,000 stores worldwide.
The Walmart brand is predominantly used in America as its international interests are usually under a different name, such as Asda in the UK.
Throughout its worldwide store network, there are over two million people working for Walmart.
The company is publicly traded on the New York Stock Exchange under the ticker symbol WMT.
The Walton family retains majority ownership of the company.
In 2021 the company reported its revenue to be $559.2 billion and an operating income of $22.55 billion.
Walmart remains a very popular choice among consumers thanks to its physical locations and online offerings.
The company has a pickup system that lets customers buy online and collect their items in person at one of their stores.
Target Competitors: Costco
Costco is a wholesale and membership-only retail store that competes against Walmart and Target.
The company began as a retail store in 1983 in Seattle, Washington.
It has over 800 locations around the world including markets such as the United Kingdom, Europe, Asia, and North America.
Thanks to its membership the company can strategically plan growth and stock availability, saving money on waste.
There are over 100 million members around the world and over 250,000 employees.
Costco maintains a web presence through its online store, although membership is also required to access the website.
Costco is the number two retailer in the world behind Walmart.
It is listed on Nasdaq under the ticker symbol COST.
In 2019 the company posted revenue at $152.7 billion and an operating income of $4.74 billion.
Costco is unlike its competitors because it can only be accessed by its members who pay annual fees.
This membership provides Costco with a supplementary revenue stream.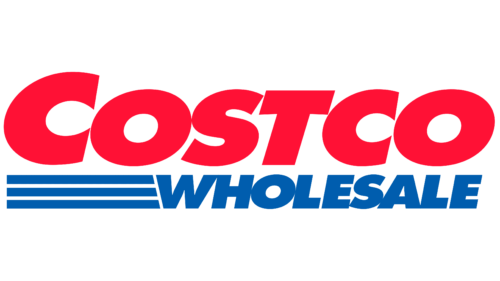 Target Competitors: Amazon
Amazon has grown to be the biggest online retailer in the world and is available in almost every territory.
What started as an online book store in Jeff Bezos' garage has become one of the most valuable companies in the world.
Amazon has a market capitalization of $1.6 trillion.
The company is based in Seattle, Washington, and employs over 1.2 million people around the world.
The company owns many subsidiaries, such as Amazon Web Services, and has its own range of products like the Amazon Kindle.
Amazon is known for its aggressive pricing, acquisitions, and investment in new technologies.
Its most significant revenue stream is still its online storefront which others a wide range of goods.
Its membership service, Prime, entitles people to two-day free delivery, an offer that many businesses can't compete with.
In 2020 the company had revenue of $386.06 billion.
The operating income for Amazon was $22.9 for the same period.
It is listed on Nasdaq under the ticker symbol AMZN.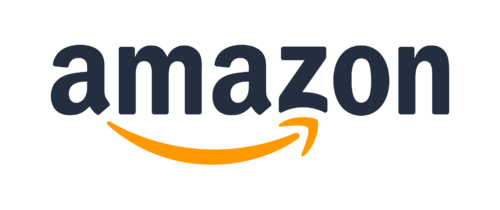 Target's Advantage
Target lags behind its competitors who dominate the market, such as Amazon and Walmart.
However, they remain a popular choice for many consumers thanks to brand loyalty and their easy-access locations.
Target is known for its atmosphere and a good store layout that consumers appreciate.
Although Target might be more expensive than Walmart its generally considered to be a better consumer experience.
Target outranks Walmart for the cleanliness of its store so it remains a good alternative.
Target Competitors and Alternatives: Final Thoughts
Although it may not be ranked number one among its competitors, the industry has one of the highest turnovers.
Target is able to position itself well in a crowded industry and is a profitable business.
The company will need to continue to adapt to growing online demand and evaluate how its physical stores can operate in the future.
For now, Target is a popular choice among consumers, known for its atmosphere, pricing, and strong branding.
Target Competitors FAQ
Are Target and Amazon Competitors?
Yes, Target and Amazon are competitors.
Amazon is the biggest Target competitors in terms of online shopping.
Amazon also offers much more merchandise, and earns more revenue.
Who Is Target's Main Competitor?
Target's main competitor is Walmart.
It holds competitive advantage over Walmart in the cleanliness and organization of it's stores.
Target also has a reputation for better quality products than Walmart, though at a higher price.
What Is Target's Competitive Advantage?
Target's main competitive advantage is attributed to several things.
The top three are appealing physical stores, designer products, and an excellent digital shopping app.