The e-commerce giant Amazon famously rose to prominence in the early 2000s and quickly became one of the largest and most powerful companies in the world. But do you know investors have been on the hunt for the next big Amazon stocks?
We've rounded up stocks that could be the next Amazon, so keep reading for our stock picks.
Next Amazon Stock To Buy
Roku (NASDAQ: ROKU)
Roku may not be an e-commerce stock, but it is similar to Amazon in terms of its growth potential. Right now, Roku makes digital streaming and media platforms.
The company is also known for its Roku sticks that users connect to their televisions to get access to thousands of video streaming options. Traditional cable TV is slowly becoming obsolete as consumers are opting to use streaming servicesinstead.
Over the past few years, we've seen a wide variety of streaming services enter the market. Roku's tools make multiple streaming services accessible in one place.

The company already has partnerships with a wide variety of electronics and media companies, but there's going to be continued room to expand in the future.
Right now, Roku generates revenue from a variety of sources, including product sales, streaming fees, and advertising on its channels. But there are still more opportunities for Roku. The business is also selling an increasing number of advertisements on its site.
The top 10 broadcast TV advertisers boosted their Roku ad expenditure by 80% in the first quarter compared to the same time last year.
The firm is utilizing the quickly expanding $49 billion ad streaming industry, which is predicted to more than double in size from only two years ago.
Roku's revenue increased by 28% in the most recent quarter thanks to platform sales and its ad business. This also caused its average revenue per user (ARPU) to increase by 34% year over year to $42.91.
Although there is no assurance of future growth, more individuals are anticipated to switch from cable and satellite services to streaming over the next years.
And as they do, a large portion of them will probably utilize Roku's platform, which is already the best in the United States, Canada, and Mexico.
The stock price of Roku is now about $94.00. At that price, investing one-third of $5,000 would get you around 18 shares. This could be a time for investors to buy the dip before the company's share prices catch up to its financials.
Shopify (NYSE: SHOP)
Shopify is a do-it-yourself e-commerce platform where users can sell their products on the internet. The site contains all the tools an online business owner needs to succeed in the ever-expanding marketplace.
The company has expanded from a staff of five to over 5,000 employees all over the world. Shopify already powers millions of businesses but has no intention of stopping there.
Everything Shopify does is for the long-term, and there are certainly a lot of opportunities as the shift continues to online shopping.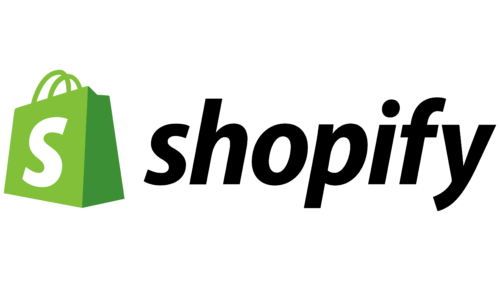 Share prices have already seen an impressive climb to heights of $1,700 at its all-time high, even though prices have been in a downturn since last year. Even so, financials are looking strong, with Shopify beating estimates for both revenue and earnings per share.
From $24 million in 2012 to $4.6 billion in 2021, Shopify's revenue skyrocketed. The company's gross profit increased within the same period from $19 million to $2.5 billion thanks to the quick expansion in revenue.
Despite its recent, rapid growth, Shopify still has a ways to go. By 2025, it is anticipated that e-commerce sales as a percentage of total sales would increase to 22%. Shopify can benefit from the wind in the sails for ongoing sales and gross profit growth.
Fortunately for potential investors, Shopify's stock is currently selling at a price-to-sales ratio of 8.2, which is perhaps the lowest it has been in the previous five years.
Shopify's share price will probably rise significantly for investors who purchase and keep the stock for ten years.
Pinterest (NYSE: PINS)
Pinterest is a unique social media network and media platform. It allows users to save, curate, and share content from around the internet that they are interested in. Pinterest's user growth has been steady in the U.S., but it's been focusing on expanding into international markets.
The company hasn't fully maximized its opportunity for ad revenue yet, as it currently only displays ads to users in specific countries. Right now, Pinterest delivers its ads in the form of promoted pins.
However, it could expand into video content and other types of ads to increase its cash flow. Pinterest could also easily expand into e-commerce, which could help it appeal to a larger audience.
Giving creators the ability to sell products directly on the platform could be an excellent source of revenue for them. The company has expressed interest in developing an e-commerce platform but hasn't released any specific plans yet.

Pinterest stock has been quite volatile, and shares are down significantly from highs one year ago. However, the company's revenue and earnings numbers are up year-over-year and have surpassed analysts' expectations.
Pinterest's business model could still offer plenty of opportunities for growth. As of March 31, the corporation reported 433 million monthly active users (MAUs), a 2 million increase from the prior quarter.
At the start of the pandemic, Pinterest flourished as billions of people searched for ways to pass the time while confined at home. Even so, prior to the epidemic, its income was increasing. Revenues increased from $473 million to $1.1 billion between 2017 and 2019.
Of course, the pandemic increased revenues to $2.6 billion in 2021. However, the quick growth before that shows that the company is not dependent on orders from people who remain at home to raise sales.
Additionally, Pinterest has a lot of space for future growth in the industry. The company's app is available for free, and it generates revenue by running adverts. It's interesting to note that marketing expenditures increased by 22.5% to $763 billion globally in 2021.
Additionally, due to the higher return on investment, firms are transferring their expenditure to digital platforms like social media.
It is rather unexpected that Pinterest is trading at a price-to-free cash flow ratio of 20.3 — almost its lowest value in the previous five years — given those strong long-term prospects. Being a bull on Pinterest is probably a good idea right now more than ever.
The Next Big Stocks in 2022
Sea Limited (NYSE: SE)
Sea Limited has the potential to be the next literal Amazon. The company has three brands, including Shopee, the leading e-commerce platform in Southeast Asia and Taiwan. Its app is currently rated number one in the shopping category in the region.
Shopee functions similarly to Amazon's marketplace, where users can buy or sell products safely through an integrated platform. Sea Limited also represents SeaMoney, a digital payments and financial services provider.
Users can access SeaMoney for online transactions, payment processing, and as a digital wallet. Finally, Garena is Sea Limited's online games developer and publisher. In addition to making games, Garena also organizes large eSport events of all shapes and sizes.
Shares have climbed steadily since inception until November of 2021, trending downward for the last few months. The company is meeting revenue goals but has missed its earnings per share target for the last four quarters.

Even so, with three large avenues and an expanding footprint, Sea Limited seems to have a lot of potential. Although Sea Limited didn't make any major announcements this week, its various operational areas saw some definite improvements.
The first was Justin Bieber's announcement that he will do a performance and release a brand-new song for the popular video game Free Fire. Given the artist's fame, this may be a terrific marketing strategy for the game to increase user engagement.
This is significant since, in the year ended March 31, Free Fire's user base fell from 649 million to 616 million. These losses may be lessened with a Bieber performance.
In order to enhance its e-commerce services, Shopee reportedly invested in five additional distribution hubs, according to a report from South America.
One of the leading e-commerce applications in Brazil, this sector has been booming like gangbusters for Sea Limited, as sales increased by 64% last quarter. Investors most likely responded favorably to this news.
Finally, given that the Nasdaq 100 Index has increased by about 4% over the past five days, this change of at least 10% may simply be attributed to general market fluctuations. Shares of Sea Limited may decline once again if this reverses with more negative volatility.
Block Inc. (NYSE: SQ)
Block Inc. is the new name for the organization formerly known as Square. The change happened late in 2021 to represent the company's focus and better encompass all its brands. As it is now known, Block is a fintech company based in San Francisco.
The Square brand has products that give small businesses an easy way to process payments from customers. The Square Reader and Square Stand are among these products, turning tablets and smartphones into payment processing systems.
Over the past few years, Block has proven its ability to successfully expand its business, just as Amazon has. The company launched the Cash App for peer-to-peer payments as well as Square Capital and Square Payroll, offering business financing and payroll management.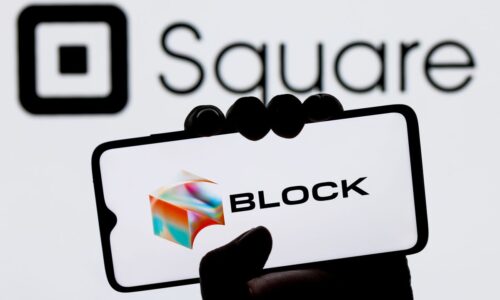 It has also developed a Kitchen Display Software, which provides digital ticket timers and other kitchen tools. Another brand, Spiral, is leaning into the crypto space and the opportunities that exist there.
Block had a rough first half of 2022. Share prices have fallen by 76% from their peak about a year ago. Put it down to the US interest rates increase by the Federal Reserve and a potential economic slump.
Despite these problems, Block is still seeing rapid growth and is only now starting to realize the full potential of its financial platform. For investors who don't mind enduring some price volatility, this stock may be a great investment right now.
Block is a potential business that might provide enormous profits over the coming ten years, especially given how much the stock has dropped from its highs. On the other hand, be prepared for a rough ride while traveling. Consider the dangers before investing.
Airbnb (NASDAQ: ABNB)
Airbnb has completely changed the travel industry by developing a global marketplace for vacation rentals. Travelers can book stays just about anywhere in the world, with Airbnb offering the experience to live like a local.
Accommodations extend from unique lodgings such as castles to modern homes. It has put pressure on the hotel industry in a way that other travel companies haven't quite managed to do. Currently, over 4 million hosts have listings on the site.
Airbnb recently introduced AirCover to protect hosts from damages brought on by guests. The company went public in December 2020, and there was plenty of hype leading up to its IPO.
Its stock price has danced around a lot over the last year but sits not far off where it was last year at this time. Since the COVID-19 pandemic is slowing in many countries, travel demand is increasing significantly.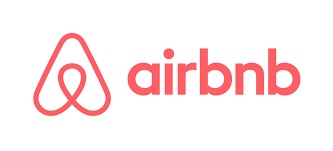 Localized outbreaks and the threat of new COVID-19 variants can result in renewed travel restrictions in some parts of the world. This is to be expected but shouldn't affect the company too much in the long run.
When compared to the same quarter in 2019, the company's 2022 Q1 revenues of $1.5 billion were up 81%, surpassing pre-pandemic levels. Additionally, the number of grossly contracted nights has increased by 32% during the same time frame.
The number of nights and experiences that the firm booked surpassed 100 million for the first time ever, topping pre-COVID-19 statistics.
In a nutshell, Airbnb's most recent quarterly statistics demonstrate that the travel bounce that management foresaw last year has materialized. Travelers are booking longer stays than before, returning to major cities, and crossing international borders.
Investors have avoided the stock, despite this rise. Shares are presently trading at a considerable discount to their December 2020 IPO price.
However, rather than being a response to the company's performance, this decline is more a reflection of the pessimistic investor mood for the larger stock market.
And when the market inevitably recovers, Airbnb's distinctive booking platform and phenomenal growth may prove to be a wise long-term investment.
A share of Airbnb stock currently costs around $95. At that price, investing one-third of $5,000 would get you around 17 shares.
So… What Is the Next Amazon Stock?
The unpredictable nature of Wall Street means it's virtually impossible to determine precisely what the next Amazon stock could be. Many expert investors also have differing opinions, so there isn't a strong consensus about which stocks could become the next Amazon.
However, there are certain characteristics to watch for that indicate that a company has the potential to scale and grow the way that Amazon has. One thing that has made Amazon so successful is that it expanded its business to cater to a wide variety of customers.
The company is best known for its delivery services, but it also offers web hosting through AWS, sells groceries through Whole Foods, develops popular movies and TV shows, and sells its own technology products.
Amazon also scaled its business even more during the COVID-19 pandemic and has not looked back. Companies that have the ability to adapt quickly are more likely to stay relevant in a rapidly changing economy.
Should You Buy The Next Amazon Stock?
There's a reason why the investments on this list have been touted as the next Amazon. Investors around the world have seen potential in both their business model and their finances. Whether these companies see the same growth as Amazon has yet to be seen.
However, they have the fundamentals of a good long-term investment, which could make them an excellent option to add to your portfolio.
Where to Buy the Next Amazon Stock
While stocks may start small, you'll find the tickers with the ability to succeed on major exchanges such as the NYSE or NASDAQ. Companies on these exchanges have already proven themselves to some extent and have a better chance at long-term success.
To capitalize on these opportunities, you'll need to have access to a powerful trading platform. Both Robinhood and Webull limit trades to these top exchanges and forego listings elsewhere.
Robinhood is geared towards newer traders, with a simple user interface and plug-and-play tools. Webull's more complex design allows traders to go deeper to discover shares just waiting to break out.
Next Amazon Stock: Final Thoughts
Amazon's meteoric rise has been studied by stock market experts and entrepreneurs alike. There's huge potential in some of these up-and-coming companies to reach the same level of success in the future.
Investing in them while they are still affordable could set you up for strong returns in the years to come.
The Next Amazon Stock FAQ
Check out our answers to the most commonly asked questions about the next Amazon stock.
How to Find the Next Amazon Stock?
A profitable and adaptable business will likely stay relevant in a rapidly changing economy.
Besides considering a company's business model, you may also want to look for stocks with a relatively small market cap. If it's already too large, there might not be much room for it to grow.
What Stock Will Be the Next Amazon?
Shopify, one of our stock picks, has seen tremendous growth recently. Like Amazon, it also has a strong customer base that continues to expand.
As the number of online shoppers continues to grow, Shopify is likely to continue its upward trend and might just become the next Amazon.
Are There Penny Stocks That Could Be the Next Amazon?
Amazon itself started trading as a penny stock (stock under $5), so the next Amazon might also have a similarly small market cap at its start. That being said, it's difficult to pinpoint a penny stock that will be the next Amazon as these are mostly unproven smaller companies.
Is Amazon Stock Predicted to Rise?
Many analysts predict that Amazon's stock could rise in value. With its hands in so many different markets, it's hard to make a case that the stock will move anywhere but up. That being said, nothing is certain in the world of growth stocks.
How Much Will Amazon Stock Be in 5 years?
It's difficult to pin down an accurate number because there are so many projections, but some analysts believe that Amazon growth stocks could reach as high as $7,000 per share. This is a prediction, though, so take it with a grain of salt.
Is Amazon a Safe Investment?
Amazon could be seen as a "safe investment" and among the popular growth stocks, as the company looks like it could continue to increase in value. Still, remember that no stock is 100% safe, and every investment comes with the high risk of losing all of your money.