Fintech companies are completely changing the way we manage our money.
New financial technology has made it easier than ever to pay people back, borrow money, and invest money.
We've rounded up some of the top fintech stocks on the market right now to add to your investment portfolio.
Best Fintech Stocks To Buy
PayPal (NASDAQ: PYPL)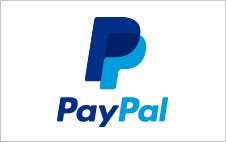 PayPal is arguably the world's leading online payment service.
At the end of October 2021, there were 392 million active PayPal accounts – and that number is only going up.
Many people use PayPal to make personal payments, and it's also an excellent way for small businesses to manage their sales.
It's also a preferred way to pay when shopping on e-commerce websites.
PayPal is so popular because it keeps your banking information safe.
Instead of providing your credit card information every time you buy something online, you can connect to your PayPal account.
PayPal processes these transactions securely.
One thing that makes PayPal stand out from other fintech companies is its portfolio of acquisitions.
Over the years, they have acquired more than 20 relevant companies that offer financial services.
Most notably, PayPal acquired Venmo in 2013.
Venmo is a top-rated peer-to-peer payment service with a massive user base.
Another of their notable acquisitions is Honey, an e-commerce plugin for web browsers.
Honey helps consumers find discount codes as they shop for products.
PayPal's growth mindset has been very successful this past 18 months.
During the pandemic, many consumers started shopping online more often and using digital payment tools.
The company's revenue has grown consistently over the past several years, and this has been reflected in its stock performance.
However, there's still even more room for Paypal stock to grow as the platform brings in more customers.
Upstart Holdings Inc. (NASDAQ: UPST)
Upstart Holdings is an artificial intelligence-based lending platform.
The company works with credit unions and banks to provide loans to consumers.
It does so through a proprietary cloud application that allows seamless integration into bank tech.
In just September, Upstart announced a partnership with Los Angeles Water and Power Community Credit Union in hopes of providing streamlined services to the 10+ million people in the area.
Upstart considers additional factors like education and employment when assigning a credit score.
This allows more people to be able to take advantage of its loan service.
Artificial intelligence makes the loan process easier than ever, and nearly three-quarters of loans are fully automated.
Thanks to its innovative loan approach, Upstart stock has climbed over 1000% in the past year.
This share price is likely only to grow as Upstart continues to lock in financial partners.
Coinbase Global (NASDAQ: COIN)

Coinbase Global has been on a bit of a rollercoaster since it hit the public market in April of this year.
The company makes its mark as a platform that consumers can use to buy, store, and sell cryptocurrencies.
It covers just about every cryptocurrency under the sun and is now the biggest crypto exchange in the United States.
There's even a Visa debit card consumers can use to spend crypto and earn rewards.
The stock price has seen some highs and lows over the last six months.
It dropped upwards of $100 per share over the summer but is once again trading back at the same price point it was in April.
According to second-quarter reports, Coinbase Global's revenue and income have been way up despite shares not getting the memo.
Coinbase seeks to always stay relevant by keeping an eye on new opportunities.
Such opportunities could involve blockchain technology or decentralized finance.
With cryptocurrencies slated to be the next big thing, Coinbase Global has positioned itself for success.
Top Fintech Stocks
Green Dot (NYSE: GDOT)
Green Dot is a fintech stock with a long history.
It is known for launching one of the first pre-paid debit cards back in 1999.
The company also offers mobile banking products, including a high yield savings account option.
On the business side, Green Dot offers banking as a service (BaaS), tax services, and payroll services.
Integrated bank charter services are becoming an increasingly important part of Green Dot's income, as major companies like Apple and Uber use these services.
BaaS allows large companies to offer banking products like branded credit cards and peer-to-peer payments without actually operating as a bank.
Although its stock price has gone down a bit of late, earnings reports suggest Green Dot is seeing an increase in both income and revenue.
This company is relatively small when compared to some of the other stocks on this list.
However, they have massive potential for growth, especially with their BaaS product.
Green Dot's willingness to innovate has really set it apart.
The market for pre-paid debit cards is shrinking, but it has shifted its focus to other personal finance and business products to grow its client base.
MercadoLibre (NASDAQ: MELI)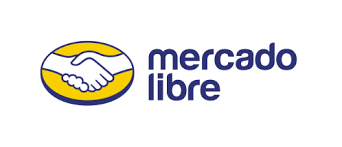 MercadoLibre is a Latin American e-commerce platform based in Argentina.
Many people compare it to Amazon, but it has several unique features that Amazon doesn't offer.
On the financial side, MercadoLibre runs Mercado Pago, an online payment processing platform.
Many people in Latin America use this service the same way we use PayPal in the United States.
The company recently released a Mercado Pago mobile app, which small businesses can use to process payments on the go.
It also offers credit lines through Mercado Credito.
On the e-commerce side, its MarketPlace feature matches buyers and sellers and runs online auctions.
MercadoLibre also has a tool called MercadoShops, which small businesses can use to make sales directly from their websites.
The pandemic has proven that e-commerce is here to stay, which bodes well for MercadoLibre.
With a massive customer base in Latin America, MercadoLibre has proven to be very adaptable to the needs of its users.
This stock skyrocketed in price throughout 2021, reaching prices nearing $2,000 per share.
It's dropped off some since then, but this may be an indication to buy the gap.
This is definitely one of the top fintech stocks to watch in the coming months.
While it may not be the cheapest company on the market, there's still huge potential for long-term growth to continue.
MercadoLibre could very well be the Amazon of Latin America.
High Growth Fintech Stocks
Square (NYSE: SQ)
Square is one of the buzziest fintech stocks on the stock market right now.
The company was founded in 2009 by Jack Dorsey, who is also the CEO of Twitter.
It began as a way for small businesses to accept credit card payments without having to buy expensive point of sale systems.
However, Square's portfolio has expanded over the years, and now it offers a wide variety of financial services.
Square's payment processing system sees billions of dollars in transactions every year.
It also has innovative hardware products, including a card reader for smartphones and a point of sale system that works with the Apple iPad.
Square is also a lender and provides small business loans through its Square Capital division.
Another one of their most exciting ventures is the Cash App, a peer-to-peer payment app similar to Venmo.
However, the Cash App is slightly different in that it allows users to invest in stocks and cryptocurrency.
Square seems committed to expanding its suite of products and acquiring smaller companies in the fintech space.
In March, it added Square Financial Services, providing business loans and deposit products.
It also has its eye on Afterpay, a popular "buy now, pay later" site.
The company's second-quarter earnings report was excellent, with an over 100% increase in revenue and a boost of nearly 2,000% net income.
If they can continue to perform at this high level, shares could continue to rise as they have over 50% this last year.
With an incredible suite of products and strong financial performance, it's no surprise that investors love Square.
This seems to be a fintech stock to hold for long-term growth.
Futu Holdings (NASDAQ: FUTU)

Futu Holdings is an online brokerage based in Hong Kong, with operations in China and the United States.
The company has been tapped as a high-growth stock for the next few years.
Chinese powerhouse Tencent is one of its most prominent investors.
Futu operates two investing apps – Futubull in Asia and Moomoo in the United States.
These apps allow for a better trading experience through zero commissions, extended hours, and more.
Futubull and Moomoo offer a wide array of market data and wealth management tools while maintaining a social media aspect.
Investing apps have become very popular in the United States, so it's no surprise that Chinese companies want to get in on the action.
Futu has seen success over the last year with a nearly 90% increase in share price.
This stock has been trending downward a bit of late, and this may be a great opportunity to get on board.
Futu is a stock to keep your eye on right now.
Fintech Penny Stocks
Future FinTech Group Inc. (NASDAQ: FTFT)
Conveniently named Future FinTech Group is based in China and specializes in e-commerce and blockchain.
Using blockchain technology, the company runs a digital shopping mall platform called Chain Cloud Mall ("CCM").
It also has its own online payment system and a cross-border e-commerce platform.
Future FinTech is also known for ongoing research for future blockchain tech.
Its stock has been trading sideways throughout the summer but has seen substantial increases in revenue and net income.
It's only a matter of time before these increases are reflected in the share price.
That being said, Future FinTech Group is a penny stock and could see a lot of volatility.
Should You Invest In Fintech Stocks?
Fintech stocks are a great addition to anyone's investment portfolio.
As financial technology improves, consumers are paying in cash far less often.
Instead, they're relying on e-commerce and digital payment solutions to manage their money.
Many small businesses that would have accepted cash in the past are now making the move to go cashless.
This means there's a huge market for both B2B and B2C fintech products.
Additionally, many consumers today prefer to manage their bank accounts online or via a mobile app instead of going to a bank in person.
Many of the top fintech stocks offer mobile-friendly money management solutions.
The fintech industry has done particularly well during the global pandemic over the last 18 months as people try to reduce contact with others and reduce risk.
Digital financial services make it easy to manage your money without having to go to the bank in person.
Fintech Stocks: Final Thoughts
Fintech companies have been incredibly successful over the past year.
As the world moves away from cash and towards digital payments, there are plenty of opportunities for these stocks to grow even more.
Now is a great time to add these fintech stocks to your portfolio before they get too expensive.