With quite a bit of volatility, Bitcoin (and cryptocurrency in general) has been under much speculation in recent years.
As Bitcoin prices once again see amazing growth to new heights, investors have kept a watchful eye. It's clear that buying crypto with a credit card is becoming more popular than ever. The question is, should you buy crypto, and if so what are the best cryptocurrencies to buy right now?
Many have even begun to consider cryptocurrency as its own asset class and have begun to treat it as such within their portfolios.
Cryptocurrency and Bitcoin aren't the only things being 'traded' now.
The companies that mine and hold Bitcoin and other cryptocurrencies are also being traded.
We've put together a list of the top Bitcoin and cryptocurrency-related stocks so that you can join in on the trend of digital assets before it's too late!
You can check out crypto stocks and more on Trade Ideas. The platform utilizes AI-based software for users to browse and exchange stocks without any hassle. Starting your portfolio has never been easier.
Best Bitcoin Stocks To Buy
Microsoft Corporation (NASDAQ:MSFT)
While investors aren't able to directly 'invest' in Bitcoin without actually buying it, this isn't the only way to invest in the crypto.
A nice way to avoid the high risk associated is to invest in companies that have invested in Bitcoin.
Investors can derive upside market benefits without being exposed to extreme volatility.
Microsoft is one company that has placed bets on the viability of Bitcoin in the future.
The company started accepting this crypto payment in 2014.
While they took a temporary pause due to its volatility, Microsoft once again accepts Bitcoin strictly for the use of Xbox store credits.
In addition to its Xbox gaming systems, Microsoft is a tech company that sells computer software, consumer electronics, and related services.
The Xbox Series X and Series S were able to recognize 1.2 and 1.4 million units sold on their first day, as reflected by market data.
Thus, investors hoping to benefit from the crypto capabilities of Xbox will need to have confidence in the continued popularity of Xbox.
Mircosoft's stock seems to have been stunted for some time now.
That said, the company's stock peaked in August of 2020 and has steadily increased for years.
Investors should keep an eye out for Windows software updates in the new year as an area of growth.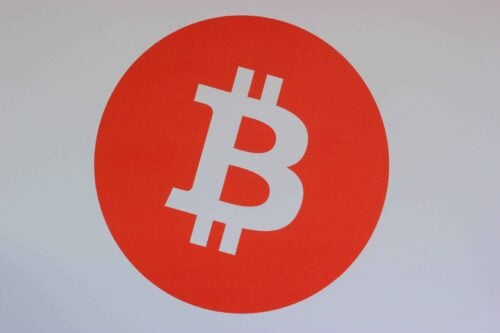 Overstock.com Inc. (NASDAQ:OSTK)
In terms of companies paving the way for the use of Bitcoin long-term, Overstock is another company on the cutting edge.
Overstock not only accepts Bitcoin, but also several other forms of cryptocurrency.
They not only accept these assets, but hold and invest them as well.
This is a great indicator that the company isn't using crypto as a marketing ploy: overall, Overstock is investing in crypto and blockchain tech as a long term trend that shows promise.
Overstock is an online retailer, primarily involved with the sale of furniture and home decor.
The company has been accepting cryptocurrency as payment since 2014.
While the company's stock soared more than 900% in 2020 due to increased eCommerce sales, the current trading price paints a different picture.
Many popular eCommerce companies have seen a decreased performance in Q4, much different from what many experts expected.
That said, a lack of movement on another stimulus package could be a large reason behind this.
Overstock's near-2018 level prices make it a great buy at the moment.
eCommerce stocks are expected to just keep growing in the many quarters to come.
Bitcoin Mining Stocks
Nvidia Corporation (NAZDAQ:NVDA)
A special component of cryptocurrencies is the lack of government oversight or a general bank reserve system.
Cryptocurrencies like Bitcoin must be 'mined' by a group of individuals who track and validate the crypto through blockchain tech.
Mining involves the use of high powered computer technology that tracks users and their currency through advanced coding that renders counterfeit currency virtually impossible.
Nvidia is involved in the design of Graphics Processing Units (GPUs) for gaming and professional technologies.
Nvidia has also been a major company involved in providing GPU chips for cryptocurrency miners such as Etherium and Monero.
Mining computers require extremely high processing power in order to mine successfully and profitably.
The incentive that miners have is financial credit that comes in the form of cryptocurrencies.
Nividia produces some of the most advanced tech in the field.
The performance of its stock has come down a bit since its peak performance in November of this year.
Today, Nvidia's stock is extremely attractive for investors as an undervalued buy.
All eyes are on Nvidia to see what's next to drive value in their stock market performance.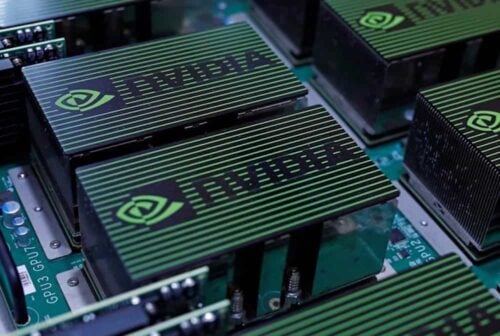 Riot Blockchain Inc. (NASDAQ:RIOT)
Bitcoin services are Riot's main focus. More specifically, Riot is one of the leading US Bitcoin mining companies.
The company supports the Bitcoin blockchain by participating in proof-of-work mining, racing to bring the next block to the chain.
The computer processing power involved in the substantial growth of cryptocurrencies such as Bitcoin can become quite expensive.
Riot's goal is to be one of the lowest-cost producers of Bitcoin in the US.
The stock currently trades at just over $10 a share, reflecting public uncertainty with Bitcoin as a digital asset.
Bitcoin once again climbs toward record-breaking prices in the market.
Experts might suggest setting aside personal differences to cash in on explosive growth in the future.
Also Read: Coinrule Review
Marathon Patent Group (NASDAQ:MARA)
Based in Las Vegas, Marathon Patent Group is a different digital asset technology company.
The company mines cryptocurrencies, primarily Bitcoin. The company also has another co-hosted facility in North Dakota.
The mining group, similar to Riot, secures the Bitcoin blockchain with computer processors.
Since computing power can become quite expensive, mining at the lowest rate and receiving the most reward is the method by which they can create value for their shareholders.
The stock saw great success from their IPO in 2012 through 2015.
However, similar to Riot, their shares tanked due to the perceived volatility of cryptocurrencies.
Investors should be advised that Bitcoin may surpass previous levels of trade and value that it recognized in 2018, and this is a great option as a dirt-cheap stock.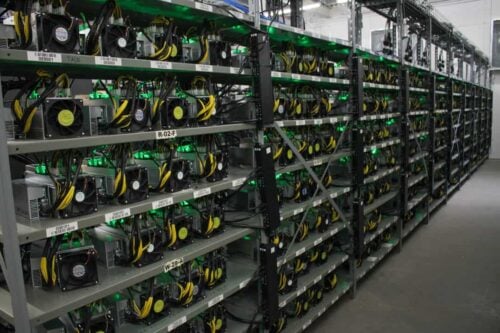 Best Cryptocurrency Stocks
Paypal (NASDAQ:PYPL)
Known for their contributions to digital assets in the personal finance space, Paypal is now also involved with cryptocurrency.
Paypal is best known for its online payment platform for online businesses.
In October of 2020, Paypal announced the platform would now be supporting the use of cryptocurrencies.
Users are now able to buy, hold, and sell cryptocurrency on the platform.
This decision comes as a result of the increased popularity of cryptocurrency as a medium of exchange that was simply not present before.
As mainstream digital currencies become more popular, it's companies like Paypal investing in the blockchain space that could launch this trend to new heights.
As more devices and users are able to buy and sell Bitcoin and other cryptocurrencies, the stock prices of these companies are likely to skyrocket.
Paypal, among a number of other companies, is hoping to bring digital currencies to the world of personal finance.
Paypal continues to perform at the best level it ever has on the stock market.
For those willing to take the risk, investing in the near future could lead to a massive payout.
Either way, the popular nature of eCommerce is likely to continue to drive value for this company.
Shopify Inc. (NYSE:SHOP)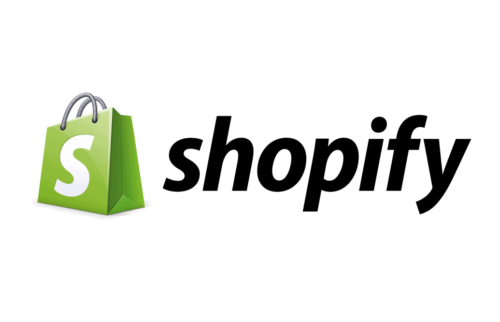 Shopify is a Canadian eCommerce company.
The company specializes in providing users a unique and simple platform to sell products online.
Also known as the Canadian equivalent to eBay, Shopify went public 5 years ago and has since reached an over $100 billion market cap.
As another company that has put cryptocurrencies to use on its platform, Shopify is the next company on the stock market to consider.
When users enable a payment method that supports cryptocurrency on their website, they are able to accept cryptocurrency.
Thus, one of the best Cryptocurrency stocks is Shopify.
This is a result of the company offering purchases with the use of Bitcoin, Etherium, Litecoin, or over 300+ different types of crypto.
Different cryptocurrency payment platforms they allow include Coinbase Commerce, BitPay, GoCoin, and CoinPayments Beta.
Shopify is performing the best it ever has on the stock market. This means it could be a great long-term investment.
However, it could possibly be overvalued at the moment, so investors may want to consider waiting to open a position.
Shopify, like Paypal, is attractive in the fact that they offer payment through any number of top and obscure currencies.
Best Bitcoin Penny Stocks
Canaan Creative (NASDAQ:CAN)
Based in China, Canaan is a computer hardware manufacturer.
Most similar to Nvidia on our list, Canaan creates and specializes in the creation of blockchain servers.
As we previously discussed, these servers are integral to the mining of Bitcoin and other cryptocurrencies.
The companies driving the sale of blockchain tech could really take off as more bitcoin is mined from companies and accepted as an alternative to methods of payment like cash.
Canaan went public last year in November and has not yet gained the traction on the stock market that it may deserve.
Even if bitcoin prices don't continue to increase, companies like Facebook are seeking to integrate their own digital currencies into the economy.
By exchanging cash transactions for cryptocurrencies such as Bitcoin, companies like Canaan will continue to be extremely important.
Not just in the US, but on an international scale.
The price of Canaan has stayed stagnant for a while, just under $5 today.
Take advantage of this hidden gold-mine today while bitcoin prices continue to climb.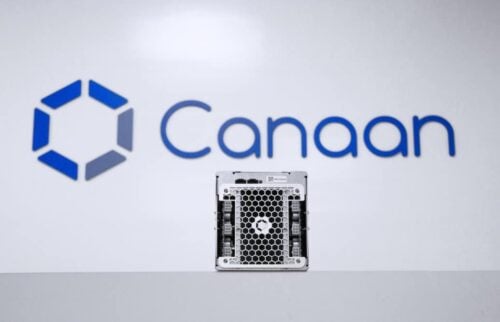 Should You Invest In Bitcoin Stocks
Whether or not you should invest in Bitcoin stocks depends on the independent level of risk you're willing to take in the market.
Many large companies like Overstock.com aren't only allowing the use of Bitcoin for transactions but holding the currency themself.
While these companies may be in a better position to take bets on the long term success of cryptocurrencies like Bitcoin, buying Bitcoin is not the only way to cash out on the trend and "break the Bitcoin code" so to speak.
A great way to dissipate the risk of investing in Bitcoin or other cryptocurrencies is to invest in top companies allowing for the use of and investing in Bitcoin.
You'll be able to derive the benefits of the upside of the market without losing out big time should the investment turn out to be a bubble in the end.
That said, a key to investment is risk. The bigger risk you take, the bigger chance you have of striking gold in the long run.
Take advantage of the Bitcoin upswing and buy a Bitcoin or cryptocurrency stock today. A platform to use for a great start is WeBull. The platform allows you to browse a large selection of stocks including the ones in this article and more. Just for signing up, WeBull will give you free stocks to invest in the market.
Can You Buy Stocks With Bitcoin?
For a long while, it was not possible to buy stocks directly with Bitcoin.
The process for a long time would require much more resources and energy than it would a quick and profitable exchange of Bitcoin for the actual money that was required to make the purchase of a stock.
The company Abra is the first company to allow the direct purchase of a select number of stocks with Bitcoin directly, however, the process is much more complicated than it sounds.
With that in mind, traditional forms of currency are the most common form of stock purchases that are made and traded.
Best Bitcoin Stocks: Final Thoughts
You may be skeptical of the Bitcoin and cryptocurrency trend.
Many experts are. But many experts are extremely excited about it as well.
As with any other 'investment' cryptocurrency takes a delicate balance of risk and reward.
As the world continues to trend toward new and improved forms of purchasing products, investors should be advised that this first of its kind development could mean massive rewards for those willing to take the risk. Don't miss out!
Recommended Next
Millionacres is a service provided by the creators of Motley Fool which offers investors guidance and education on real estate investing.
Money Map Report is a top-tier research service from the talented team at Money Map Press. This particular publication is the brainchild of respected finance personality Shah Gilani.