Motley Fool is setting out to demystify real estate investing with its Millionacres service. But does it really deliver comprehensive insights into everything real estate? Read our Millionacres review to find out.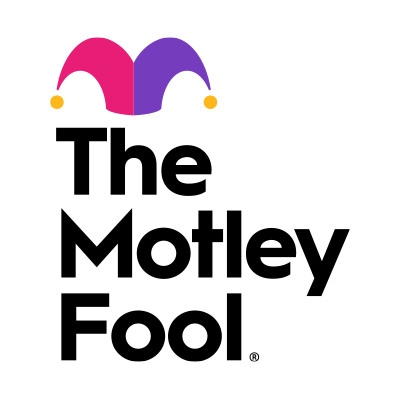 About Motley Fool
The Motley Fool has one of the best reputations in the retail investment research space. The firm has been picking winners on the stock market for over 20 years, and it's become a respected voice on Wall Street.
In 1993, Motley Fool opened its doors, with brothers Dave and Tom Gardner at the helm. After a few initial setbacks, the firm quickly earned a stellar reputation for its stock-picking prowess.
The research firm grew to prominence with the release of its landmark retail research services, Stock Advisor and Rule Breakers.
Motley Fool services include:
The success of these services has drawn in a loyal subscriber base of folks looking to get the most out of their investments.
Also, the Motley Fool team has branched out into several other retail investing markets, including real estate.
Follow along to find out if Millionacres' newsletters provide the same quality that folks have come to expect from the Fool.
Millionacres Review: Overview
Motley Fool's Millionacres helps folks find up-and-coming commercial and residential real estate investment opportunities with a wealth of research resources.
The Millionacres family of premium services comes in two distinct flavors: Real Estate Winners and Millionacres Mogul.
Its team of real estate investors offers insight into:
Real estate investment trusts (REITs)

Real estate exchange-traded funds ETFs

Real estate stocks

Land investing

Tax breaks from investing in property

Commercial real estate

Land investments

Single-family rental homes

Multifamily apartments and other multi-family rental properties
The Millionacres site also has a free blog to help you navigate capital-gains taxes, investment diversification, hard money loans, and much more.
The team likely has an answer if you have a real estate-related question.
That being said, the free blog posts only scratch the surface on what the Millionacres team has to offer.
>> Already sold on Millionacres? Sign up now. <<
How Does Millionacres Work?
Both services, Winners and Mogul, provide valuable research that could help you make money in the real estate industry. But the best choice for you depends on your circumstances (more on that later).
These top-tier real estate investors deliver a steady stream of insights to keep you informed, such as newsletters and trade notifications.
Memberships also include bonus access to a slew of Motley Fool resources that can help you learn how to thrive in the real estate investing market.
In short, there are tons of materials to help you advance your investment strategies and find opportunities to build real wealth.
If you're ready to jump into the real estate market, Millionacres' services can help you get acquainted with the sector quickly.
Meet the Millionacres Team
The Millionacres team is stacked with veteran Motley Fool employees, but the captain of the ship is senior analyst and certified financial planner Matt Frankel.
Frankel has been a Motley Fool contributor since 2012, and he has extensive experience in real estate investing.
Other members include:
Greg Martz, Director of Operations, Millionacres

Deidre Woollard, Editor

Matthew Argersinger, Lead Investor

Angel Hembry, Customer Success Manager
Is Millionacres Legit?
Yes, Millionacres is a legit way to gain key real estate investment insights.
The two-tiered approach provides opportunities to subscribers with different budgets and goals.
It's especially valuable if you want ways to invest in real estate that don't require fighting for rental income as a landlord or flipping problem properties.
All in all, it's a solid service to build a real estate portfolio around.
Let's start by putting Real Estate Winners under the microscope.

Millionacres Real Estate Winners Review
Real Estate Winners is Millionacres' entry-level newsletter that provides real estate stock ideas, research, analysis, and much more. It's geared towards everyday people, so it's an excellent option for beginners with smaller investing budgets.
A Real Estate Winners subscription includes unlimited access to the Millionacres members portal and at least one new investing recommendation every month. You'll also receive regular updates for every pick in the Real Estate Winners portfolio, so you can track your investments with ease.
Motley Fool recommends new subscribers have at least $1,000 in investable capital to make the most out of these opportunities.
This Millionacres service covers real estate investments that offer numerous benefits, including:
Can hold investments in a taxable brokerage account or an individual retirement account (IRA).

Liquidity from REITs

Steady cash flows from regular rent payments

High-yielding, legally required dividends
Another fantastic pro here is that you can invest in real estate without taking on a rental property.
While renting has its benefits (passive income, asset appreciation, and cash-flow), handling the logistics and finding tenants can be draining.
So the Real Estate Winners newsletter is a great option for anyone looking for a hands-off approach to investing in property.
What's Included with Real Estate Winners?
12 monthly issues of the Real Estate Winners newsletter

At least one new real estate investing recommendation every month

Updates and alerts on active Real Estate Winners' recommendations

Unlimited access to Millionacres educational content and resources

Top-10 investment alerts delivered every quarter
How Much Does Real Estate Winners Cost?
Real Estate Winners is the more affordable of the two Millionacres services.
Under the current deal, you can sign up for a full year for $249.
At that rate, you're paying less than $21 per month.
That's pretty reasonable, considering similar products can cost thousands of dollars.
A single real estate investment property could cover the cost.
Is Real Estate Winners Worth It?
Real Estate Winners offers substantial value at a reasonable price.
You can certainly find cheaper research services, but they probably can't match Motley Fool's experience and expertise.
It's a small price to pay for such valuable real estate research.
>> Get Started With Real Estate Winners Here <<
Millionacres Mogul Review
Mogul is Millionacres' flagship real estate investing program for sophisticated investment opportunities. The Fool describes it as "your gateway to the $17 trillion commercial real estate world."
The service covers high-level estate investments that are open to the public as well as some private deals.
The way The Fool sees it, the real estate market's two biggest entry barriers are money and connections, and they're not wrong.
Real estate isn't cheap, after all, and the best deals are usually reserved for well-connected bigwigs and banks. Even if you have the cash, you'll probably have a hard time finding quality deals without some guidance.
Mogul addresses these issues by leading subscribers to lucrative opportunities that are open to public and private markets, making it one of the most accessible ways to tap into the commercial real estate industry.
Even better, the service breaks down investment opportunities and assigns them a "Mogul score" based on a range of key metrics. The higher the score, the higher Motley's confidence in the investment is.
It's also worth noting that Millionacres personally invests in every deal it recommends. The company has skin in the game, and it's a clear indication its team believes in what they're recommending.
The service also covers more traditional investing plays, like real estate equities and real estate ETFs, but Mogul's most notable recommendations are crowd-funded real estate deals.
There is a catch, though.
Unfortunately, most crowdfunded Mogul deals are only open to accredited investors, so this service is more appropriate for high-net-worth individuals.
However, accreditation is not required for every Mogul recommendation, so it could still be useful if you don't have the certification but want access to top-tier real estate investments.
Even without an accredited investor certification, Mogul still has a lot to offer for anyone looking to tap into the real estate industry.
What's Included with Millionacres Mogul?
1 Year of access to Millionacres Mogul

An average of 3 to 4 investing real estate investment ideas every quarter

Access to real estate crowdfunding deals and property rating platform

Invitations to private events across the country

Access to digital discussions with top real estate investing gurus

Buy into crowdfunded real estate with minimum investments as low as $10,000
>> Sign Up To Millionacres Mogul Now <<
Crowdfunded Real Estate Deals
The Fool uses a revolutionary crowdfunding system that allows people to invest in private placement real estate deals from all over the country.
Thanks to the 2012 JOBS Act, almost anyone can get in on private-placement real estate deals. These opportunities are exclusive, and you won't find them on the public markets.
So a major draw of Mogul is that it can introduce you to a whole new world of potentially lucrative crowdfunded deals. The service also covers REITs and other high-value real estate investing opportunities.
Most of Fool's crowdfunded real estate investments use a platform called CrowdStreet.
Real Estate Moguls Property Example
Here's a report of one of the real estate properties Millionacres recommended recently.
This report examines a potential commercial real estate opportunity at a warehouse in Plano, Texas.
According to the report, an investment could yield as high as 7.5%, and it earned a Mogul score of 80. This deal sold out in just 20 minutes once the developers began openly soliciting offers, but Mogul members got in any way.
You can also see that this deal called for a minimum investment of $25,000. It's not exactly chump change, but you can get in for less on some occasions.
According to the Millionacres site, Mogul's featured real estate investments typically have minimum investments starting at $10,000.
These deals also offer more tax benefits than traditional public real estate investments because they allow you to retain many of the tax benefits typically associated with direct ownership.
Mogul sends out reports like these three to four times per quarter on average. So you could substantially diversify your residential and commercial real estate holdings with reports like these in less than a year.
How Much Does Millionacres Mogul Cost?
Millionacres Mogul is a top-tier service with a top-tier price tag.
A one-year subscription goes for $2,999. That's not cheap, but it's substantially more affordable than many competing products.
Its price averages out to about $250 per month.
Is Millionacres Mogul Worth It?
Mogul has a lot to offer, but it's not for everyone. The service is geared towards folks with large amounts of investable cash.
If you're interested in crowd-funded real estate, you have to be an accredited investor to start investing in many of these opportunities.
Still, it's an excellent option for folks who want to take their real estate portfolio to the next level. Few services can compete with Mogul's ability to tap into lucrative private placement deals.
Plus, Mogul releases new recommendations whenever it finds them, and there's no set limit on how many you'll receive.
>> Sign Up To Millionacres Mogul Now <<
Millionacres Reviews
Both Millionacres services have earned high praise since their inception.
Here's some of the positive press we've found online.
Let's start with Real Estate Winners reviews:
And here are reviews for Millionacres Mogul:
So while we think this service has the potential to help build a solid investment portfolio, you don't have to take our word for it.
These testimonials speak for themselves.
Millionacres Review: Final Verdict
Millionacres is a great service with an excellent price. Few real estate trading platforms provide options that appeal to everyday people, as well as professional investors. We give Millionacres high marks for its accessibility and quality of deals.
For beginners, the Real Estate Winners service provides a painstakingly thorough introduction to investing in real estate and can help you build a diversified portfolio in a short time.
This will mostly appeal to folks who want an extra stream of income that's not directly tied to owning rental properties. As a member, you'll receive at least one new recommendation every month, plus access to a wealth of educational resources through the Millionacres library.
If you're a little further along on the learning curve, Mogul is excellent for people who want to take their game to the next level.
This real estate investing research service offers access to private placement deals that would've been unheard of just a few years ago.
The increasing popularity of crowdfunded real estate is leveling the playing field between everyday people and the bigwig insiders who used to control the market. And Mogul is leading the charge for its subscribers.
A Mogul subscription requires a substantial upfront investment, but there's no doubt that you get a lot of value for your dollar. If you can swing the costs, this service is an absolute game changer that offers a solid buy-and-hold investment strategy for real estate.
Millionacres is a worthy addition to the Fool family, and they're covering the real estate sector with the same kind of expertise you would expect from such a prominent research firm.
Both services offer substantial value for the cost of admission. Whether you're considering Real Estate Winners or Mogul, you know you're in good hands with Millionacres.
>> That's It For Our Millionacres Review. Click Here to Get Started Now <<