For those taking their first steps into the world of investing, affordable stocks are often the way to go. While Apple and Netflix are industry behemoths now, are there still gems like these? We're giving our picks for the best stocks under $10 to help you economically enter the market.
Best Tech & Communications Stocks Under $10
Crescent Point Energy Corp. (NYSE: CPG)
Crescent Point Energy is one of a few energy stocks providing oil and natural gas to North America. The company operates from five different locations in southern Saskatchewan, central Alberta, and North Dakota.
There are several other opportunities in those regions that Crescent Point may turn to in the future.
A meaty market cap of $4.28 billion gives Crescent Point a lot of weight to throw around.
Financials were strong throughout 2022, but the first two quarters of this year have been comparatively lower.
CPE piqued investor interest by announcing an increase in its quarterly dividend yield to $0.08 which has now gone down a bit to $0.07 per share.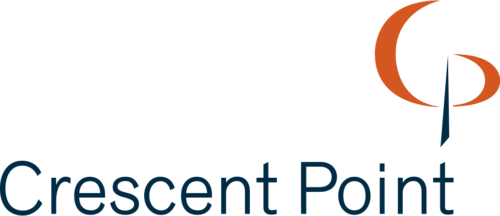 Finally, the company achieved an excess cash flow of about 240 million in the second quarter of this year, supporting additional debt reduction and capital return.
Share prices are already 10% higher year as compared to six months ago and will hopefully continue in this upward trend.
Telefonica S.A. (NYSE: TEF)
Telefonica is a major player in telecommunications and the leading provider in Spain. The company does so through four different brands: its flagship Telefonica, Movistar, O2, and Vivo.
The company reaches Latin America, Europe, and Brazil through these services. A part of telecommunications for nearly 100 years, Telefonica has done well to adopt innovations and change.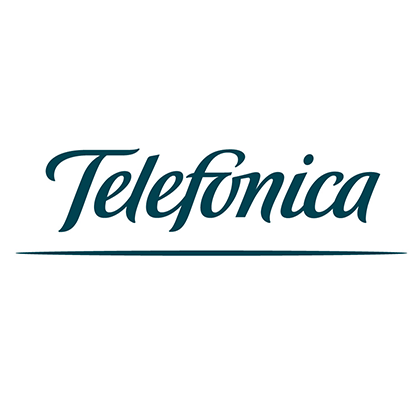 It is moving full steam into 5G, deploying new networks to keep up with demand.
A large company, Telefonica carries a market cap of $21.7 billion. The stock's price has grown over the previous year, currently resting above 8% higher than last year.
As a bonus, Telefonica pays its shareholders a 12.55% dividend yield.
This alone may be worth the investment for some, as Telefonica plans to increase dividends annually.
Given the company's size and reach, Telefonica is a sound investment for those looking for stability and growth potential in their portfolio.
Best Stocks Under $10: Entertainment
Travelzoo (NASDAQ: TZOO)
Travelzoo is known for providing excellent travel deals to the far corners of the globe. The company locates and vets the best travel deals each week and offers them to its 30 million subscribers.
As travel continues to ramp back up, Travelzoo is in a prime position to help vacationers find the tour packages they're looking for. Financial numbers for the first quarter looked strong, but the vacation site missed expectations in June.
The share price is down from the double-digit numbers it once had, but is still more than 30% higher than last year figures.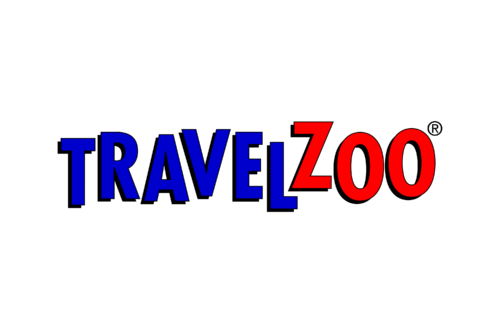 Travelzoo's income is made up of commissions and advertising income that are produced by and related to member purchases.
The company has also seen three quarters of solid revenue and profitability performance this year.
Himax Technologies, Inc. (NASDAQ: HIMX)
Himax Technologies makes integrated circuits (IC) for use in various digital devices, such as televisions, computers, smartphones, and cars.
The Taiwanese company focuses on display imaging processing techniques, working with outside sources for actual fabrication.
After a great start to the year, the share price has taken a hit and is currently about 6% lower than last year.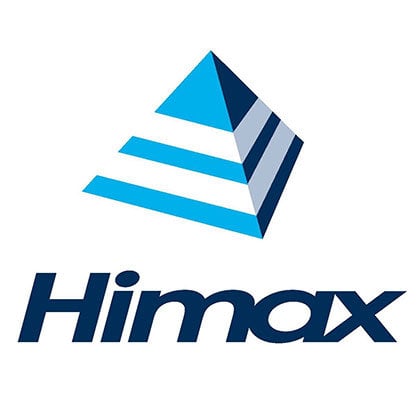 What will happen tomorrow, though, is much more intriguing than what is happening right now.
The business focuses on image and display technology. Many think Himax will be a pioneer in virtual reality (VR) and augmented reality (AR). Within the next two decades, this will be a sizable market opportunity.
The chipmaker also has a lot of opportunities to grow because its price-to-sales ratio is under one and its price-to-earnings ratio is under two.
Best Stocks Under $10: Biotech
Tencent Music Entertainment (NYSE: TME)
Digital music platforms are not generally seen on lists of inexpensive, lucrative businesses, but Tencent Music Entertainment meets the criteria. It has always been profitable and is the market leader in China's sector, accounting for 75% of the global online music market.
Traditional music streaming services have low-profit margins since they must pay for bandwidth, royalties, and licensing fees.
Tencent Music Entertainment has found the keys to a solid bottom line. These are a high-margin social karaoke platform and a robust digital economy of virtual gifts that users can send to their favorite artists.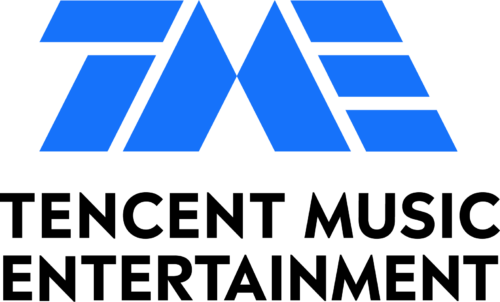 On mobile platforms, Tencent Music Entertainment boasts a staggering 760 million monthly active users on mobile platforms.
Most of them use the free, ad-supported service, but Tencent's apps still have 7.9 million paying customers for social entertainment and 82.7 million paying accounts for online music.
The company is attempting to play a bigger role in introducing emerging artists while leveraging its market dominance to expand its unique content offerings.
Tencent Music Entertainment is currently trading for just 18 times earnings and 14 times projection for the next year.
The inherent risks of investing in Chinese enterprises are increased. It's also true that musical instrument stocks might fluctuate. However, it should be music to your ears when you learn that you can invest in a market leader for earnings multiple in the low teens.
Adaptive Biotechnologies (NASDAQ: ADPT)
Adaptive Biotechnologies look to unravel the mysteries of the human immune system through breakthrough technology. Doctors can use proprietary means to use the clonoSEQ machine to identify abnormalities in a non-invasive way.
T-cells, the white blood cells and the "first responders" of our adaptive immune system, are the focus of adaptive immunity. These cells direct antibodies to work, even after antibody activity wanes.

T-cell testing, in Adaptive's opinion, is superior to the more common antibody tests for diagnosing disease.
Each test is specific to the patient and categorizes abnormalities without false positives. The clonoSEQ machine is already approved for use in the blood and bone marrow. The biopharmaceutical company also has tests to detect the Covid 19 virus and is working on several other treatments.
With a $614 million market cap, Adaptive looks to have a significant presence in the market.
More of the Best Stocks Under $10 to Buy Now
Nerdy Inc. (NYSE: NRDY)
Using patented AI technology, Nerdy Inc. (NYSE: NRDY) is an online learning platform that links teachers and students.
Nerdy's system matches tutors, teachers, and other education professionals with users, parents, and students.
Nerdy offers over 3,000 course topics and a variety of delivery options, such as one-on-one tutoring, small groups, and large virtual classrooms.

In addition to improving course personalization, Nerdy uses AI in a number of ways, such as selecting the top experts via automated assessments, creating learner-centric course content, and, of course, utilizing its potent student to expert matching algorithm.
Currently trading at about $3, the stock has increased by more than 20% over the past year.
The revenues have also been growing steadily in line with the stock price, including a 15.6% jump in the latest financial year and 35% increase in the year before.
Hudbay Minerals Inc. (NYSE: HBM)
Hudbay Minerals is a diverse producer of precious metals in Canada, the United States, and Peru. The company focuses on exploring and developing current resources with a constant eye on new investment opportunities.
Copper, gold, silver, and zinc are some of the most popular materials it acquires. Hudbay sees the need for copper in the ever-growing electric vehicle market and looks to be at the forefront of its copper distribution.
Even so, electric vehicles are but a small piece of the larger scale copper is a part of. The company has a significant $1.42 billion market cap on the stock market, offering some stability while investing in a low-priced stock.

Hudbay successfully acquired Copper Mountain Mining Corporation ("Copper Mountain") on June 20, 2023, establishing a unit with 150,000-tonne annual copper production capacity.
This, along with Hudbay's solid unit operating cost performance despite the current environment, reaffirms the full-year 2023 production and cost projection.
Share prices have grown by nearly 17% over the last year.
Coty Inc. (NYSE: COTY)
Coty produces products for cosmetics, skincare, hair care, and fragrances. The company has been in business for over 115 years and has followed world fashion trends ever since. Its reach into the beauty space extends to two niches, Coty Luxury and Coty Consumer.
Each line contains several brands designed to reach a wide variety of individuals across many walks of life. Luxury items extend a sophisticated and prestigious air known for quality and excellence.
The consumer line meets people where they are, offering the world a chance to express beauty one person at a time. Coty is coming off a lukewarm financial quarter, seeing an uptick in revenue but a drop in earnings per share.

Coty's revenues last quarter climbed 16-17% on LFL basis, surpassing expectations.
The company had a very successful year, with FY23 sales growth of 5%, which included a negative impact of about 2% from the exit of the Russia business, and core LFL sales growth of 12%.
With this robust core LFL growth in FY23, Coty is now among the best in its competitive set, surpassing its recent target of 9–10% core LFL sales growth and outpacing the underlying beauty market.
Share prices have grown by 36% over the year on the back of such a stupendous performance.
Should You Buy Stocks Under $10?
Stocks under $10 can be a great entry point into the investing world. Tickers above the $5 range or those with a large market cap often come with less volatility. They've proven themselves in at least some capacity and trade at significant volumes.
These stocks won't make you rich right away but have incredible upside potential in the long run. That being said, some stocks are stuck at share prices under $10 for a reason. It's essential to do your due diligence before buying any cheap stock, including those on this list.
Where to Buy Stocks Under $10
The best stocks under $10 are likely going to be located on major exchanges such as the NYSE and NASDAQ. Many investors turn to online stock trading platforms like Robinhood and Webull for access to all the listings on these markets.
Robinhood in particular is toted as being very friendly to new traders with clear listings and a simple interface. Webull offers a bit more complexity and lets users perform deeper dives in hopes of locating less overt opportunities.
In either case, these platforms stay away from more volatile markets like the OTC.
Best Stocks Under $10: Final Thoughts
Buying stocks under $10 isn't for everyone. However, there could be plenty of financial advantages for investors who are willing to do their homework and find the best stock under $10.
Because these cheap stocks come with some added risk, investors should carefully consider market data and share prices before purchasing. Buying low-priced stocks can be a good way for new investors to test the waters without paying too much per share.
Some of the highest-performing companies on the stock market today started under $10, so you never know what might happen. The stocks featured in this article should provide an idea of where to start.
For more info on cheap stocks, check out our best stocks under $1 and best stocks under $5 articles.
Stocks Under $10 FAQ
Here are answers to some of the top questions about the top stocks under $10.
What Are the Best Stocks Under $10 Right Now?
We've lined up several of the top stocks under $10 right here in this article. Namely, Crescent Point Energy is helping lead the charge in oil distribution in North America. Hudbay Materials is working to capitalize on the upcoming electric vehicle craze with its copper exploits.
What Stocks Are Good for Beginners?
Stocks around $10, especially those with high market capitalization, can make for good picks for beginners with limited funds. These stock picks have a foundation, see a lot of trade, and the right stock can grow significantly in short order.
What Should I Invest With 10 Dollars?
Don't be afraid to invest in the stock market, even with a small amount of money. By allowing our guides to do the research for you, you can find some cheap stocks less than 10 dollars to purchase that may experience a significant return on your investments.
This number depends on the kind of shares you want to buy, the broker you choose, and what their requirements are to get you started. Traditional brokers average $500 to get started, but platforms like Robinhood have no account minimums.
Is Robinhood Good for Beginners?
Without the need for an account minimum and free trades, Robinhood is an accessible option set up for beginners to capitalize on. The platform is designed to be easy to use, so even the inexperienced can take advantage of its services.