With the potential to reach new heights across many industries, artificial intelligence (AI) is taking the world by storm. But where do you start investing in this technology? Check out our picks for some of the best artificial intelligence stocks under 10 bucks to find out.
Companies like NVIDIA are making huge advancements in AI technology every day.
If you want to invest in a growing technology space, AI stocks are definitely worth consideration.
All you need is a solid game plan and a stock to invest in.
Luckily, there are plenty of AI stocks available for under $10 that can help you diversify your portfolio without breaking the bank.
Keep reading for intel on some of the best AI tech stocks available under 10 dollars!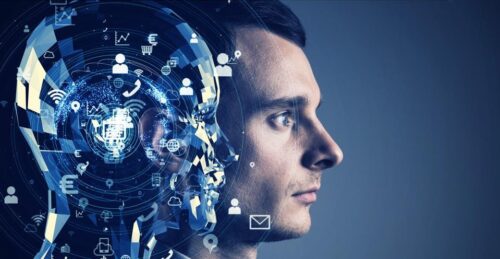 Top AI Stocks Under $10
Alithya Group Inc. (NASDAQ: ALYA)
Alithya Group Inc. is a Canadian company that uses artificial intelligence and machine learning to deliver financial services and real-time solutions to clients.
Alithya Group Inc. also specializes in software development, business analysis, and consultancy.
This makes the organization a great asset in the AI industry because it already possesses the requisite skills and knowledge.
According to its most recent earnings report, revenues climbed by 55.4% to $109.7 million, up from $70.6 million the previous quarter.
The business is also ramping up initiatives crucial to the long deals with Québecor and Beneva acquired as part of this transaction, which is expected to generate $600 million in total earnings, if not more, within the next decade.
With its emphasis on customer satisfaction and innovation, the company could be a dominant participant in the AI sector for many years to come.
Lantronix, Inc. (NASDAQ: LTRX)
Lantronix Inc. offers hardware services and SaaS engineering that are powered by artificial intelligence.
The firm has a long history of offering creative AI-based solutions to consumers across several sectors, and it is presently concentrating on artificial intelligence and the internet of things (IoT).
Lantronix's xPico Wi-Fi product, a compact form factor Wi-Fi module that can be fitted into various devices, has already succeeded.
The company has a market capitalization of $7 million, and its shares are now trading at slightly more than $2.00.
In addition, the company reported earnings of $33.7 million in the second quarter which was a new high, growing 103% YoY and 22% sequentially.
Lantronix is well-positioned to profit from artificial intelligence's fast expansion, and it might be an excellent option for investors seeking exposure to the industry.

Ideanomics, Inc. (NASDAQ: IDEX)
Ideanomics Incorporated is an electric vehicle company focused on adopting sustainable energy solutions for the e-mobility industry.
Apart from electric vehicles, Ideanomics is also interested in business technology, renewable energy, agriculture, and real estate.
As the globe shifts toward cleaner energy sources, Ideanomics' mission of creating transformation via sustainability may help the organization achieve profitability.
The company was recently in the spotlight a couple of weeks back due to a new investment in the startup InoBat and its recent partnership with Sourcewell.
WAVE, a subsidiary of Ideanomics, has announced that its cooperation with Sourcewell has been expanded.
Sourcewell is a federal agency that provides cooperative buying to over 400 government, nonprofit, and educational organizations.
The partnership will effectively lower the upfront costs of WAVE's hands-free EV charging station.
Additionally, WAVE also announced that it would be offering a charging-as-a-service package for its charging station that requires a monthly payment.
Right now Ideanomics is a valuable company with a market capitalization of ~$8.5 billion.
This makes them one of the top artificial intelligence stocks under 10.
As a company focused on artificial intelligence, they are in a good position to take advantage of the explosive growth of this technology.
Duos Technologies Group, Inc. (NASDAQ: DUOT)
Duos Technologies Group, Inc. is a company you can turn to for innovative artificial intelligence (AI) and machine learning technology.
The company has a strong focus on AI and big data, which is evident in the products it has released so far.
For example, its Duos BI product is a big data analytics platform that leverages machine learning algorithms to help organizations make better business decisions.
The company also has a strong portfolio of intellectual property.
Duos Technologies products are already being used by some of the largest organizations in the world, including Walmart, AT&T, and GE.
It has also been publicly listed on the NYSE MKT, with a market capitalization of $164 million.
Its 2021 full-year performance yielded a total of $8.29 million, although this was just a preliminary result.
This only goes to show that despite a slow start, the company is profitable.
The company entered the year with significant sales and strong backlog momentum, thanks to its Q4 performance.
It issued preliminary revenue guidance between $16.5 million to $18 million for 2022, more than double what the company earned last year.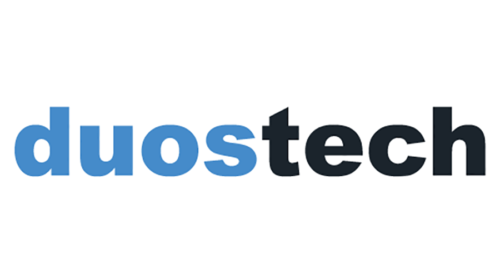 Innodata Inc. (NASDAQ: INOD)
Consumers view Innodata Inc. as an AI/ ML play in the stock market.
This American company is mainly involved in developing digital content and services for businesses and governments.
The company has a market capitalization of ~$168 million and is headquartered in Mahwah, NJ.
The company offers artificial intelligence consulting services that include the development of big data architectures, machine learning models, natural language processing algorithms, predictive analytics models, and deep learning models.
Looking at its earnings history, Innodata's revenue has increased by 3.5% every year over the previous three years.
In fact, over the course of that period, the stock's price has risen by 249%.
This somewhat makes investors happy despite a weak performance last year.
Investing in Innodata Inc. could help you grow your portfolio while you support the development of artificial intelligence technology.
Innodata is a company that provides content management and data engineering services for data centers and more.
The company has been working on artificial intelligence projects for some time now, and its services are in high demand.

CooTek (Cayman), Inc. (NYSE: CTK)
CooTek is a Chinese tech firm that develops applications, platforms, and mobile games for American and Chinese mobile markets.
Aside from software development, CooTek uses artificial intelligence with its primary product, TouchPal, a smart input method for mobile devices, and Talia, an AI-powered virtual personal assistant.
With 2.5 million overall downloads and a 216.5% month-over-month growth, its flagship app "Love Fantasy" was the most downloaded Chinese iPhone game last year.
With a monthly download growth of 238.1%, it was rated second in Google Play's most downloaded (overseas) game in 2021.
With just a single app, the company is expecting surged 2021 revenues from in-app purchases that will be announced later this month.
Vivint Smart Home, Inc. (NYSE: VVNT)
Vivint Smart Home Inc. is a smart home security company in the United States and Canada that focuses on home automation, security, and energy management.
Vivint provides a wide range of smart home solutions with a variety of price and service options.
Its product line includes smart locks, lights, cameras, thermostats, garage door management, automobile protection, and security sensors.
Homeowners may use a single app or their voice to control their house using Amazon Alexa and Google Home devices.
Vivint had a fantastic previous year.
In 2021, it set a new high by gaining over 360,000 new members while exceeding its full-year projection in terms of total subscribers, revenue, and adjusted EBITDA.
The company's revenue climbed by $227.1 million to $1.48 billion, reflecting an 18.1 percent rise.
While overall subscribers increased by 9.4% to 1,855,141, and earned $65.2 million in free cash flow by the end of the year.
Vivint also made significant progress on its Smart Energy and Smart Insurance programs, which the business plans to enhance in 2022.
This company is an excellent investment because it has room to grow, especially in the American and Canadian markets.
Remark Holdings, Inc. (NASDAQ: MARK)
Remark Holdings, Inc. is a company that combines AI and ML in its products to provide consumers with practical solutions.
The company has a strong focus on AI and has made significant advancements in the field.
Most of its AI solutions are intended for software development, marketing, and other business-related needs.
However, the company also has a few consumer-facing products that make use of AI.
This gives the company a well-rounded approach to the industry and should help them maintain its position as one of the top AI stocks.
Although the company had a dip after posting a record share price in October last year, investors are still focused on its KanKan AI operations.
This equity position holds $77.6 million in value, more than half of the company's total overall market cap.
Despite the dip and volatility since last quarter, its cash flow might be enough to maintain investor confidence.
Amesite Inc. (NASDAQ: AMST)
Amesite Inc. is an American company that mainly focuses on developing artificial intelligence, machine learning, and data analytics software.
The company has a powerful presence in the retail and e-commerce industry.
Some of Amesite's major clients include Walmart, Target, Home Depot, Lowe's, and Amazon.
What's more, Amesite is a proud Microsoft partner, launching many of its artificial intelligence solutions on the Azure cloud platform.
The company went public in 2019 and is currently trading at a market cap of $270 million.
While the stock is not yet profitable, Amesite Inc.'s strong client base and fast-growing artificial intelligence business offer a lot of potential for growth in the future.
Should You Buy AI Stocks Under $10?
It's clear that there are some perfectly viable artificial intelligence stocks available on the market for under $10.
The question is, should you invest?
Unfortunately, there's no clear-cut answer — it all depends on your risk tolerance and how much of a gamble you are willing to take investing in AI technology.
It's always a good idea to have a backup plan; as they say, never put all your eggs in one basket!
More on Investing in AI Technology
As with any stock, the value of artificial intelligence stocks may not be enough to make a living.
That doesn't mean they can't be used as an additional source of income for your portfolio or act as another tool to diversify it.
And, while there can be no guarantees, there are some predictions that artificial intelligence stocks will increase in value every year until 2025 by around 120% to 140% each year.
Where Can You Buy AI Stocks Under $10?
There are different ways to purchase artificial intelligence stocks, and you should do your research before deciding on which company and investment platform to use.
Most of the artificial intelligence stocks that are mentioned above are listed on the New York Stock Exchange and NASDAQ.
This means that there's a higher likelihood that they'll be available on online trading platforms.
If you already have an account with an online broker, such as Robinhood, just look for the stock you want and place the order.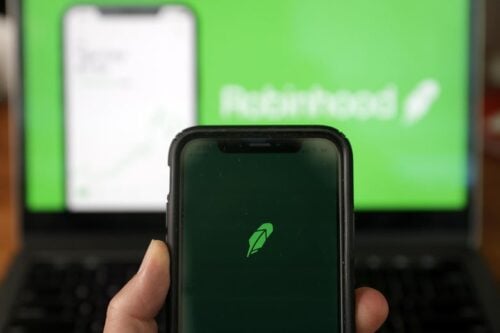 Alternatively, you can buy from apps like Webull.
However, not all the stocks within the artificial intelligence industry may be available for purchase on these platforms because they are penny stocks.
In that case, you may need to do some over-the-counter trading.
This type of trading requires a lot more work on the investor's part.
So if you're just starting out, you might want to stick with one of the two ways mentioned above until you get used to how stock trading works.
Artificial Intelligence Stocks Under 10 Dollars: Final Words
In the ever-changing world of technology, it's important to stay on top of the latest industry news and trends.
There's no doubt that artificial intelligence is a hot topic to watch in the stock market scene; many companies are investing in this type of technology, so now may be the right time to act.
With an increase in public demand, these companies have potential room for growth in the years to come.
With proper research and forethought, buying into affordable AI companies can be a solid investment opportunity.
Frequently Asked Questions
What Is the Best AI Stock to Buy Under $10?
Lantronix, Inc. (NASDAQ: LTRX) is a provider of secure communication and management solutions for Internet-of-Things (IoT) and other smart devices. The company's products enable customers to connect, manage, monitor and secure their devices and data from the edge to the cloud. Given its broad product portfolio and strong competitive position, Lantronix is well-positioned to capitalize on the growing demand for IoT solutions.
What Is the Best Stock for AI?
Nvidia is one of the best stocks for AI because it has been a leader in developing GPUs, which are critical for training and running artificial intelligence algorithms. However, when it comes to stocks under $10, Alithya Inc. could be a good option for investors looking to add AI exposure to their portfolio. An honorable mention that's not on the list is AudioEye Inc. (NASDAQ: AEYE), which provides digital accessibility solutions.
Are AI Stocks an Excellent Investment?
AI stocks can be an excellent investment for both long-term and short-term traders. Growth stocks backed by promising tech could be profitable in the long haul, while swing traders may want to hold a position until a company sees positive press with the potential to drive up prices.
Are AI Stocks Worth Trading?
There is no definitive answer to this question. Some traders may find AI stocks to be profitable, while others may not. It largely depends on the individual's trading style and preferences. Plus, the stock market is always changing, so what may be a good investment today may not be tomorrow.
How Do You Invest in AI?
There are a few ways to invest in artificial intelligence. You can invest in individual companies that focus on AI, such as Nvidia and IBM. If you want to start with something small, investing in stocks under $10 can be a good way to dip your toes into the AI market. One of the best stocks under $10 is Amesite, a semiconductor company that is heavily involved in the development of AI.