The stock market is changing rapidly in this time of massive social and economic change.
Finding the best stocks to buy now can be challenging, but there's so much for investors to be excited about.
This year has brought on a global pandemic that affected companies in every industry – and caused the market to drop in the spring.
However, with this pandemic has come incredible resilience and innovation, and the markets are bouncing back.
Some of the most exciting stocks right now are the ones that are experiencing strong revenue growth and performance, exceeding Wall Street expectations.
They're also stocks with excellent long-term potential, with business models that can continue to perform well despite the pandemic and other challenging world events.
We've rounded up some of our top picks to add to your portfolio as of November 2020.
Here are some of the best stocks to buy right now.
Deciding What Stocks To Buy – How To Choose
Deciding where to invest your money can be a tough choice.
With so many options on the market, it can be difficult to determine which stocks will grow your portfolio in the long term.
Many investors on Wall Street don't agree on what makes a good investment.
Stocks are always changing, and we can't always accurately predict how a company will do in the future.
However, there are certain statistics you can look at to determine if a stock has growth potential or not.
Of course, you'll want to consider a company's earnings and net income when looking at its stock.
A strong upward trajectory can bode well for the future.
You'll also want to consider how much debt the company has and what its investments are if any.
These factors will give you further insight into their financial standing overall.
Investors will also want to consider the stock's value in relation to the company's performance.
One way to do that is by looking at the price-to-earnings ratio.
If the stock's price is low in relation to its earnings, this often indicates that there is growth potential.
Alternatively, a high price-to-earnings ratio may indicate a potential drop in the stock's price.
Of course, you'll also need to consider the company's business model before buying a stock.
What products or services do they offer? What steps are they taking to ensure strong financial performance?
Consider where they stand in their industry.
Are they a leader or are they struggling to keep up with the competition?
Dividends could be another factor to consider, especially if you're investing in large quantities.
Dividends can be an indication that the company is very stable.
However, if a company is offering very high dividends relative to their overall performance, it could be a play to attract more investors during a tough time.
Looking at these factors can help investors, especially new investors, decide where to spend their money.
While not foolproof, this information is often indicative of future performance.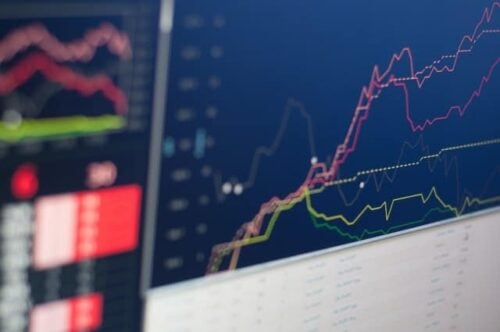 Best E-Commerce Stocks To Buy Now
Alibaba (NYSE:BABA)
Alibaba is a Chinese retail and technology group known for their e-commerce presence in Asia.
In addition to their retail technology, they also have cloud computing, payment processing, communications, and entertainment products.
They have often been compared to Amazon due to their massive presence in the e-commerce industry.
Alibaba has long been known for posting strong earnings numbers, and they've seen consistent earnings growth over the last three quarters.
They even beat expectations when they reported their third-quarter results at the beginning of this month.
The company's stock dipped a few weeks ago, but has since rebounded slightly.
This actually makes it a great time to buy.
Alibaba's strong performance means that numbers are only likely to go up, so buying now can set you up for growth.
There are a number of reasons why Alibaba's stock value is likely to go up.
Large stocks like Alibaba are seeing gains now as a result of the presidential election in the United States.
The company is also planning their Single's Day shopping event in China in mid-November.
These events normally see huge profits over the course of a single day.
Overall, Alibaba is a stock with huge potential.
It's one of the most popular stock picks among investors, and now's the time to pounce on it before prices go up again.
PayPal (NASDAQ:PYPL)
As the world shifts towards contactless payments, PayPal stock is starting to look particularly appealing.
PayPal has long been used as a way to make both personal and business transactions online.
They've also acquired Venmo, a mobile app that offers peer-to-peer payments.
The world was already moving towards digital payments before the COVID-19 pandemic.
However, the need for social distancing has exacerbated this switch.
PayPal's service makes it easy for friends to pay each other back or even for businesses to pay their employers through electronic transfers.
They're also expanding to offer contactless payment at retail stores through Venmo.
PayPal was also one of the first electronic payment services to have a large international reach.
They will also soon be offering cryptocurrency trades and purchases. This has set them apart from their competitors.
This company's stock has fluctuated in value over the months of September and October.
However, they've seen a general growth trend over the past few years.
This year has seen strong sales growth and a huge increase in new accounts as well.
This potential makes PayPal one of the most exciting stocks for today.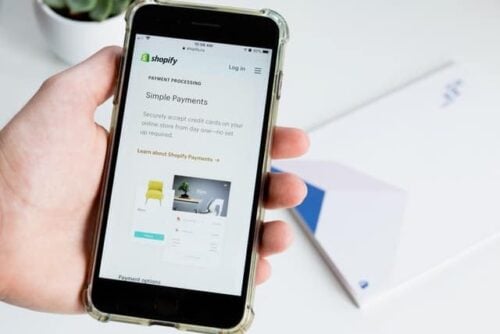 Shopify (NYSE:SHOP)
Shopify is a retail and ecommerce company that has changed the way people around the world make sales.
Their online platform integrates with popular web hosting services.
They also have a retail POS platform that uses cloud technology.
Their services cater to small and mid-size businesses, making it easier for them to connect with their customers.
Shopify is not cheap stock by any means, and their P/E ratio isn't the best.
However, their upward mobility combined with a truly solid business plan is what makes them one of the most exciting stocks to buy at the moment.
We can expect that this company will continue to grow in the long term as ecommerce becomes an even more important part of our daily routine as consumers.
Shopify stock has seen a sharp jump upward this year. Their stock value has gone up by over 250 percent.
Although prices have fluctuated slightly in September and October, they have come out on top with robust quarter three sales.
A small price drop at the end of Oct. actually makes this a good time to buy this stock, before prices go up again.
One of the things that makes Shopify so exciting is that they're always developing the next ecommerce solution.
Instead of resting on their laurels, they're investing in future growth and technology.
This bodes well for a future that looks increasingly digital.
Etsy (NASDAQ:ETSY)
Etsy is another big name in the ecommerce industry that has exceeded expectations this year.
This online market allows consumers to buy and sell handmade goods.
People around the world have been looking to monetize their handmade goods and art as a result of the pandemic.
Consumers have also turned to the site to buy masks, which are a newfound essential.
However, consumers are also turning to the site to find things like personal care items, furniture, clothing, and much more.
Sales increased by nearly 100 percent year over year in the second quarter of 2020.
Etsy has consistently made improvements to their platform that have increased revenue.
They offer free shipping for orders over a certain threshold.
Their interface will suggest items to help consumers meet the threshold for free shipping when they go to check out.
This helps creators upsell their items.
We can expect consumer excitement for ecommerce to continue after the pandemic ends.
Right now, Etsy has been able to keep costs low while earnings rise steadily.
Best Tech Stocks To Buy Right Now
Nvidia (NASDAQ:NVDA)
Nvidia is an American company that designs important computer chips and processing units.
Their products are used in popular computers and gaming systems.
Research sites globally use their products in supercomputers as well.
Nvidia stock was able to recover from the market drop in early March.
People around the world are relying on electronics to stay connected with one another.
While they haven't released their third quarter earnings yet, they receive very strong ratings from stock experts and analysts.
As with many tech stocks, Nvidia saw a slight dip in October as part of an industry sell-off.
However, its position quickly turned around.
They gained more than 16 percent in one week and have been on a strong upward trajectory over the past year.
Nvidia's chips and processing units are essential to the production of so many electronics, especially those that are used for gaming.
It's unlikely that we'll see their strong performance waver over the next few months, regardless of what their earnings report brings.
Best Energy Stocks To Buy Right Now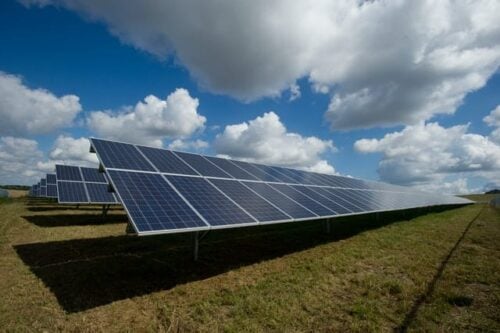 NextEra Energy (NYSE:NEE)
Traditional energy stocks have struggled in the wake of the pandemic, as people have relied on their cars much less.
However, NextEra Energy is in the rare position to continue its growth.
NextEra Energy is a wind and solar energy company based in the United States.
They run several local utility companies around the country as subsidiaries.
Climate change in recent years has increased the demand for this service.
It's likely that demand for renewable energy will keep going up.
President-elect Joe Biden has already committed to a sweeping plan to combat climate change.
This means that NextEra could be in a position to benefit financially in the short term once this plan is enacted.
Since NextEra operates as a utilities company, it is likely to be relatively stable, regardless of the challenges of the next year.
This stock currently has an excellent P/E ratio and even pays a dividend.
The data indicates that NextEra Energy could be a good stock to buy this year and next, especially as the great public starts to move towards clean energy.
Best Biotech Stocks To Buy Right Now
Trulieve (OTC:TCNNF)
Trulieve is a leader in the cannabis industry throughout the US.
They are based in Florida and were one of the first companies to open dispensaries there.
The cannabis industry has generated plenty of excitement over the past few years.
However, some industry leaders have had trouble keeping up with the hype.
Trulieve is holding steady by managing their growth to prevent significant losses.
They've kept most of the focus on their home state of Florida and are slowly expanding to other states.
The marijuana industry has an exciting future in the US.
Several states have completely legalized recreational use, including three in this recent election.
This presents potential growth opportunities for Trulieve.
Trulieve's net income has more than doubled during this past year.
Their stock is affordable and well valued, making it an intriguing buy for this year.
Best Stocks To Buy Now: Final Thoughts
The stock market is constantly evolving.
A stock's value can change as a result of a variety of things -financial performance, exciting new business developments, or the year's current events.
However, it's a company's ability to stay resilient despite the fluctuations of the market or Wall Street trends that can make it a good pick.
Data can often indicate how likely a company is to succeed or grow in the future.
Our best stocks to buy now are companies that have seen consistent growth over the last year, but also have a viable sales model that will appeal to consumers post-pandemic.
These stock picks are good additions to your portfolio in this last month of 2020.