Over the past few years, global climate change is becoming an increasingly pressing global issue.
Consumers around the world are making changes to their day-to-day lives to be more environmentally friendly – and that comes with some excellent opportunities for investors.
We've rounded up some of the best climate change stocks on the market to invest in now.
The renewable energy sector has taken off over the last few years.
Corporations and individuals are both taking steps to reduce their carbon footprint.
There's a huge amount of demand for clean energy as well as environmentally friendly transportation options.
Wondering where to buy the stocks listed in this article? Check out Webull! Webull is an excellent trading app that works for both beginners and experienced investors. They don't charge any commission fees, and they'll even give you free stocks just for signing up!
Best Climate Change Stocks To Buy
Our first pick isn't actually a stock but rather an ETF that tracks the performance of some of the world's top renewable energy companies.
The iShares Global Clean Energy ETF is a great option for investors who want clean energy exposure without the risk of investing in one specific company.
This ETF generated very strong returns in 2020, hitting a peak in early January.
Share prices have dropped a bit since then as the broader market has gone down.
This presents a great opportunity to buy the dip and scoop up this ETF at a relatively affordable price.
Since it follows some of the top clean energy companies on the market, it's set up for success as the world switches to wind, solar, and other renewable sources of energy.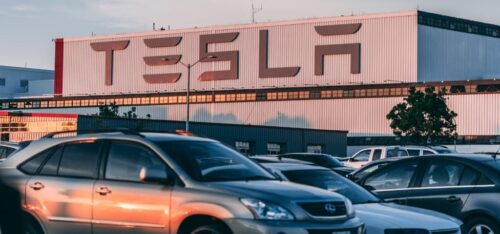 Tesla (NASDAQ: TSLA)
Tesla has been one of the buzziest stocks on the market throughout this past year.
The company is run by celebrity entrepreneur Elon Musk, and is frequently in the headlines for their sleek electric vehicles as well as Musk's outspoken personality.
One could argue that Tesla is the company that really put electric vehicles on the map and made them appealing to the average consumer.
They currently have four different models on the market.
They're planning to release two new models in the next two years – a modern sports car and a futuristic pickup truck.
Tesla also owns a company called SolarCity, which provides solar roofs, solar panel rentals, and energy storage solutions.
With all of this technology on hand, Tesla is set to benefit from multiple aspects of the green energy revolution.
This stock grew rapidly in 2020 and hit highs of nearly $900 per share in early 2021.
However, their share price has since dropped slightly as many investors have cashed out.
With Tesla's innovative and environmentally friendly products, it's unlikely they'll be out of the news for long.
Recently, a respected investor set a massive price target of $3,000 for this stock.
While this is a particularly bullish outlook for the stock, we can expect that this stock will continue to grow.
With the recent dip, now could be a good time to invest.
Climate Change Stocks: EV Charging
ChargePoint Holdings (NYSE: CHPT)
With more consumers buying electric vehicles these days, it makes sense to invest in the companies that charge them.
In the future, EV charging stations could become just as common as gas stations are today.
ChargePoint is a global leader in the EV charging market.
They have over 100,000 charging stations in 14 different countries.
This company recently went public through a SPAC merger with Switchback Energy Acquisition.
They recently released their first earnings report, which was somewhat lackluster but did fall in line with analysts' expectations.
Shares dropped slightly due to this earnings report as well as general volatility among EV stocks.
However, ChargePoint stands to gain a lot of business in the years to come.
Many of the world's largest car manufacturers are starting to release EV models.
The drivers who buy these cars will likely use ChargePoint stations, especially in North America where their network is quite expansive.
This stock may not generate huge returns right away.
However, they may be a good long-term play as electric vehicles become more common.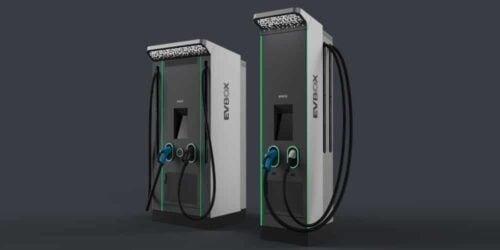 TPG Pace Beneficial Finance Corp. (NYSE: TPGY)
TPG Pace Beneficial recently merged with EVBox, which is one of the largest providers of EV charging stations throughout Europe.
European countries have been some of the most successful at adopting electric vehicles and other environmentally friendly technologies.
This means there's plenty of demand for EVBox's charging stations.
EVBox also sets themselves apart from other charging companies by offering an app called Everon.
This app helps users find their nearest charging station and make payments directly through their phone.
TPG Pace was a SPAC, or blank check company, before purchasing EVBox.
This means they've only been on the market since November 2020.
SPACs are an increasingly popular alternative to an IPO, and they present a huge opportunity for investors to get on the ground floor of exciting new companies.
This is a stock with huge growth potential, especially as consumers continue to switch to electric cars in Europe.
Climate Change Stocks: Fuel Cells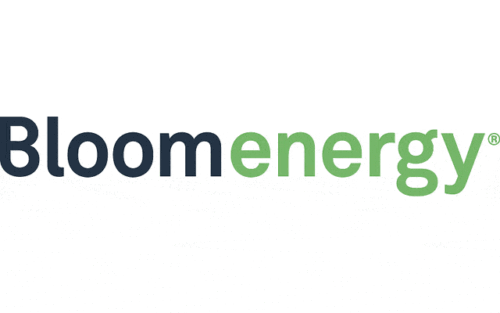 Bloom Energy (NYSE: BE)
Bloom Energy is a fuel cell company based in San Jose, California.
They make solid oxide fuel cells, which are an environmentally friendly alternative power source.
These fuel cells use biogas to create a chemical reaction, which creates energy.
Bloom does not sell the fuel cells directly to customers.
Instead, they manage the fuel cells themselves and then sell the power to customers at a competitive price.
Much of Bloom's revenue comes from government subsidies for renewable energy companies.
This gives them financial stability as they grow their business.
Under the Biden administration, there's a good chance that these government subsidies could increase.
Like many of the other stocks in this article, Bloom shares hit a high point in February 2021 before prices dipped slightly.
However, they have plenty of exciting potential for the future.
Bloom's fuel cell technology has one key advantage over solar and wind energy.
Unlike wind and solar, you can use fuel cells to generate power anywhere and at any time.
That means they won't be reliant on specific weather conditions for their output.
Additionally, Bloom Energy sells their power at a cheaper price than buying directly from the grid.
This makes them very appealing to cost-conscious consumers.
FuelCell Energy (NASDAQ: FCEL)
FuelCell Energy is another one of the leading fuel cell stocks in the U.S.
They are based in Connecticut, where they operate the largest fuel cell power plant in North America in Bridgeport.
They also operate a huge power plant in South Korea and have operations in Germany.
The company plans to expand their operations to other cities.
They're currently working with Toyota to build a plant in Long Beach.
They also recently joined Hydrogen Europe, which can help them expand further into Europe.
Like Bloom Energy, FuelCell's power plants use biogas to create a chemical reaction, which produces power.
As with other hydrogen fuel cell stocks, FuelCell does stand to benefit if President Biden enacts any new renewable energy funding programs.
FuelCell stock has been very volatile over the last few months.
Much of this was because they didn't quite live up to analysts' expectations on their last earnings report.
However, FuelCell stock has started to recover from their last low point.
Now could be a good time to invest in this company, while their price is still a ways off of their five year peak.
Climate Change Stocks: Solar Energy

First Solar (NASDAQ: FSLR)
First Solar is an undisputed leader in the solar energy market.
They have a global presence, with solar installations in North America, Europe, Africa, Asia, and Australia.
The new Biden administration and Democratic Congress have been good for First Solar.
The stock popped in mid-January when the new administration was inagurated.
Should the government pass renewable energy initiatives at some point this year, First Solar is a company that really stands to benefit.
First Solar stock has fizzled slightly from the sector's peak in mid-February.
After hitting a relatively low point at the beginning of March, the stock has rebounded and is starting to move on a positive trajectory again.
This upward momentum means that now may be a good time to invest.
When looking at First Solar's price to earnings ratio right now, they appear to be relatively affordable, with a ratio of 21.42.
SolarEdge Technologies (NASDAQ: SEDG)
SolarEdge Technologies makes solar cell components, which are used to convert solar energy into electricity efficiently.
Their products help solar power plants put more energy into the electrical grid while lowering expenses.
This company has a global presence, with operations in Israel, the U.S., Germany, Italy, and Japan.
Expenses are a big concern for many up-and-coming solar power companies.
This makes SolarEdge's products particularly appealing and has built them a large customer base.
Many climate change stocks have been very volatile over the last several months, but SolarEdge's performance has been relatively steady.
Their share price has nearly tripled since March 2020 despite the stock market crash.
Much of this growth is a result of the company's solid financials.
They have plenty of free cash flow, which they can use to invest in new technologies moving forward.
Climate Change Stocks: Electric Vehicles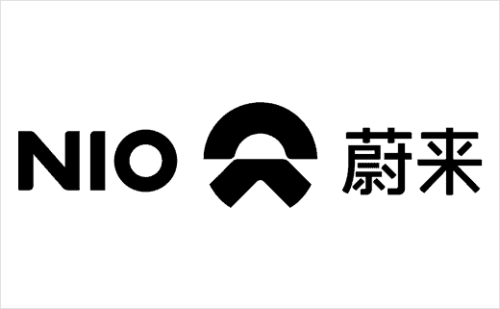 Nio (NYSE: NIO)
Nio is a Chinese electric vehicle manufacturer that many people consider to be Tesla's biggest competition.
Their most recent release is the ET7, an electric luxury sedan with some autonomous features.
Although Tesla may have the edge in North America, Nio is doing well in the competitive Chinese market.
Tensions between the U.S. and China are high right now, which could minimize competition from Tesla in the months to come.
Nio has been performing very well financially despite the challenges of the pandemic.
During their most recent earnings report, they reported an increase in deliveries as well as overall revenue.
Nio stock has been down slightly from a peak in February, but they're still a potentially strong buy moving forward.
Given their strong growth in both deliveries and earnings numbers, this stock looks relatively affordable right now.
Should You Buy Climate Change Stocks?
There's never been a better time to buy climate change stocks.
We're starting to see the environmental impact of greenhouse gas emissions with severe weather events.
Over the past decade, we've started to see more frequent heatwaves as well as more intense storm systems.
This includes summer storm systems, like hurricanes and typhoons, as well as winter storm systems, like the one we just saw in Texas.
Now that the effects of climate change are starting to directly affect us, consumers are making changes to reduce their carbon footprint.
This has meant a huge boom in the electric vehicle industry.
Solar and wind energy have also attracted plenty of attention over the last few years, and that isn't likely to slow down anytime soon.
President Biden has also indicated that he is willing to fund renewable energy programs and other climate change initiatives.
Democrats are in power in both the House and the Senate right now, which should help matters even more.
This extra funding, along with increasing demand for environmentally friendly technologies, should really help these climate change stocks deliver great returns over the next few years.
Looking for even more great investment opportunities? Check out Trade Ideas! Trade Ideas is an innovative software program that uses AI technology to help you find great investment opportunities without the hassle.
Conclusion
Global climate change is certainly very alarming, but there are many innovative companies taking steps to fight it right now.
In the future renewable energy will be a necessity and it will be widespread.
Investing in green companies now can set you up for good returns in the future.