Nio is a Chinese car manufacturer specializing in designing and developing electric vehicles.
This makes them a very attractive company to invest in as more and more people adopt electric cars.
This article will tell you exactly how to buy Nio stock so you can own a part of this exciting company.

Getting started in investing is exciting, but it can be hard to know where to start. Knowing which companies are likely to see their stock price rise in the future is good.
Nio is a company at the forefront of changing consumer interests.
Many people are becoming more eco-conscious, driving them to purchase electric vehicles with low emissions.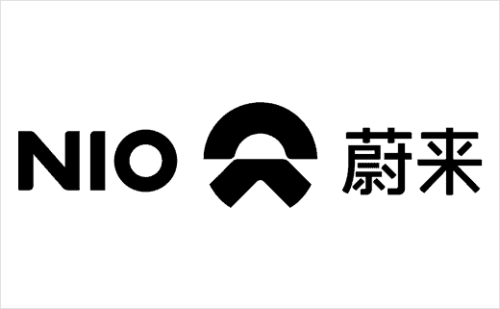 Step One: Open A Brokerage Account
Before you buy Nio stock, you'll need to know where to make your trades.
You'll need a brokerage account to execute trades, and there are many different companies that provide this service.
The brokerage service that we recommend is WeBull.

WeBull is an app that's available for both iOS and Android, as well as on your desktop or laptop computer. It has a design that's very intuitive and easy to understand, which makes it a great companion for any investor.

Webull offers free stocks just for signing up. They also do not charge any account management fees, unlike traditional brokers. They also offer commission-free trades on stocks, options, and ETFs. The app can help you learn how to trade, as it offers in-depth advice throughout.
Step Two: Fund Your Account
Once you've created your account, you'll need to deposit funds in order to buy Nio stock.
There are two ways to fund your account – wire transfer or ACH transfer. Each option has its own pros and cons.

If you decide to fund your account via ACH transfer, you can expect the money to appear in your account after 5 days.
However, you'll be given provisional buying power to make trades right away.
This service is free of charge, but you can only deposit $50,000 each day. ACH transfers are only available to those with American bank accounts.

The alternative option is to fund your account via wire transfer.
This takes two days for a domestic transfer or five days for an international transfer.
Unlike ACH transfers, you will have to pay a fee to make a wire transfer.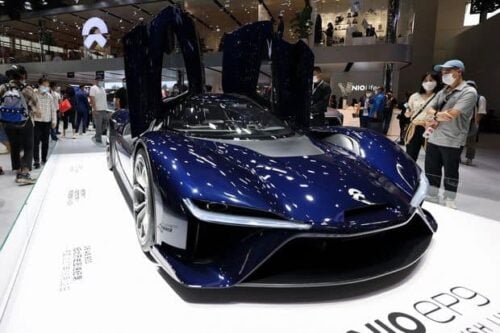 Step Three: Find Nio
Next, you'll need to find the Nio stock on your trading app.
In order to do this, you can search for the company using its ticker symbol.
In this case, the ticker is the same as the company name – NIO. When you search for NIO's ticker, you'll be directed to their trading page.
Here, you'll find plenty of information about the stock and the company.
You'll also be able to buy and sell the stock.

There will be a lot of information here, including Nio's current share price.
You'll also be able to view the stock's price history and get an idea of how they've grown.
There will also be information about market caps, dividends, and much more.
Step Four: Buy Nio Stock
On this trading page is where you be able to execute an order for Nio stock.
There are two different ways to do this.
The first way is a market order and the second way is a limit order.
They each work in different ways and you can choose the one suits your needs the most.

With a market order, you'll purchase the stock right away at its current price.
The funds will be removed from your account and the stock will be part of your portfolio.

With a limit order, you'll only buy the stock if it hits a specific price. Expert traders often use this option if a stock is fluctuating dramatically.
As an example, if a stock is currently trading at $50 but you would rather buy at $45, you can place a limit order.
Once the share price drops to $45 your brokerage will automatically make the transaction.
If the stock never hits this price, the purchase won't go through.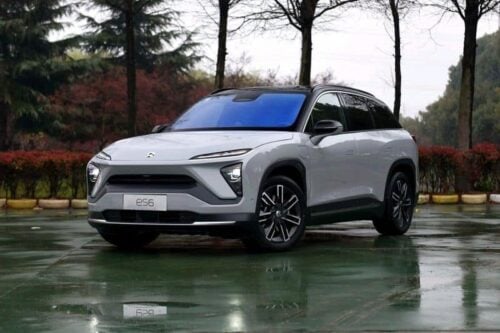 Should You Buy Nio Stock?
Nio is a company that specializes in electric vehicles, which are in very high demand right now.
Nio is one of the most popular companies in its field and will surely reap the benefits of the booming green technology market.
Countries around the world are committed to eliminating petrol and diesel cars in the future.
Electric vehicle manufacturers will benefit greatly from this.

By learning how to buy Nio stock you'll be well-positioned to take advantage of growth in the electric vehicle industry.
The company has also diversified with other products like batteries and clothing.
Unlike Tesla, Nio has pioneered a battery swapping system that allows consumers to travel without relying on charing along the way.

Nio is a good stock option for investors looking to invest in a green company.
However, investors should always be aware that the market can fluctuate.
It's always best to do research before investing in a company, as profit is not guaranteed.
How To Buy Nio Stock: Final Thoughts
Nio is a great option for would-be investors looking to get behind a green company.
The company will benefit from a growing green industry and so will its investors.
If you've been looking at how to buy Nio stock, then you should download the WeBull app. With commission free trading and a free stock sign-up bonus, it's a great option for any investor.

If you're looking for even more great investment options, check out Trade Ideas. This innovative AI-based software program helps you find new stocks to add to your portfolio for future growth.