Amazon is an attractive investment for both newcomers and seasoned pros.
Owner Jeff Bezos is currently the richest man in the world, and this company seems to only be expanding.
This e-commerce behemoth is a one-stop shop for any product you could want. Read on to learn more about how to buy Amazon stock.

Amazon is an innovative company that revolutionized delivery when it launched its subscription service, Amazon Prime.
They've branched out into music and video streaming services introduced Kindle e-readers to the market, and lead the way in many different kinds of tech innovation.
This company has managed to grow at an incredible rate.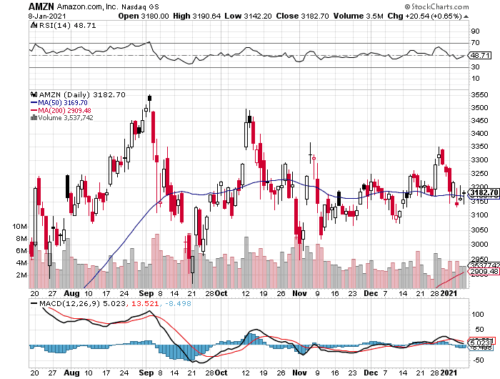 Step One: Open An Investment Account
To start investing in Amazon stock, you'll need an investment account.
We recommend WeBull, a commission-free trading platform. WeBull is available for Windows, Mac, iOS, and Android.

WeBull makes buying stocks really easy. One of the biggest benefits of opening an account with them is that they will reward you with free stocks to get you started. It's an easy-to-use platform that works well for newcomers and experienced investors.

They also have zero commission fees when you trade stocks, options, or ETFs.
Unlike other traditional brokerages, they don't charge any fees for account management, which saves consumers lots of money.
This on-the-go app is the perfect companion for investors looking to buy Amazon stock.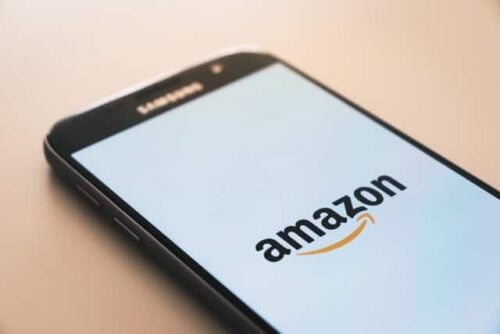 Step Two: Deposit Funds
After you set your account up, the next thing you need to do is deposit money into the account.
There are two money transfer options available – wire transfer or ACH transfer.
They both have advantages and disadvantages, so you'll need to decide which one works best for your needs.

If you choose to deposit by ACH, you will need to do so using an American bank account.
The funds take about 5 days before appearing in the investment account.
The good news is that ACH transfers are free, but you are limited to $50,000 each day.
Once you've made an ACH transfer, your brokerage will give you provisional credit so you can start trading right away.

The other way to deposit into your account is through a wire transfer.
If you are making a domestic transfer, it will take as little as 2 days.
For an international transfer, it's slightly longer at 5 days.
There are also fees associated with making wire transfers, whereas an ACH transfer is free.
Step Three: Find Amazon
Once you've deposited funds into your account, you can search for stocks you would like to buy via their ticker symbol.
Amazon's ticker is AMZN and they trade on the NASDAQ.
Locate the search bar and type in the ticker symbol, and that should direct you to the Amazon page.

On the Amazon trading page, you will be given plenty of information about Amazon stock, including its current price.
You'll be able to see how the price of the stock has fluctuated throughout its history, the current market cap, and other useful information.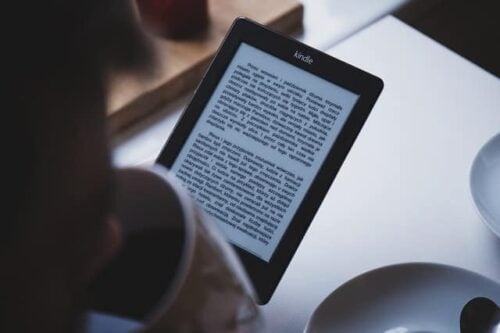 Step Four: Buy Amazon Stock
Once you've found Amazon's trading page, you can place your order.
There are two ways to place an order for Amazon stock.
You'll be able to buy the stock immediately with a market order, or you can set up a limit order which will be placed in the future. Market orders tend to be the best option for new traders.

With a market order, you'll buy the stock immediately for the current price listed.
The funds will come out of your account and Amazon will become part of your portfolio.

The limit order is an instruction you send to the brokerage to only invest at a specific price.
For example, if a stock is currently trading at $20 but you think it might drop, you could set up a limit order for $18.
This means the brokerage will only purchase the stock for you when it hits this price.
The money won't come out of your account until this happens.
Should You Buy Amazon Stock?
Amazon is probably going to be a solid investment, as it has become an industry leader and shows no signs of slowing growth.
Amazon is also a very diverse company, with many different products and services drawing in revenue.
If the company's profit margins continue to rise, investors will see huge benefits.
It's important to note that Amazon's share price is very expensive.
However, you can opt to purchase fractional shares if you can't afford a full share.

Researching how to buy Amazon stock is a smart choice for any would-be investors.
Its owner is the richest man in the world and the company is one of the most visited websites in the world.
Investing in Amazon is a great way to start learning about the stock market.
The company continues to offer new services and drive subscribers to Amazon Prime.

Amazon stock has shown great growth with no signs of slowing down.
As always, the stock market can change direction quickly and prices do fluctuate.
It's important to do your own research and check current pricing before investing.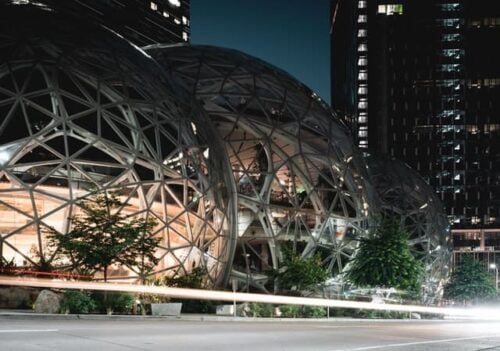 How To Buy Amazon Stock: Final Thoughts
Amazon is a fantastic option for investors that can lead to great profits.
The company continues to expand into new markets which help to drive profits and keep the company in a strong position. We recommend WeBull for any investors looking to buy Amazon. It's very easy to use and will even give you a free stock just for signing up.

Are you looking for even more great stocks to buy? Check out Trade Ideas. This innovative new software program uses AI technology to help you find exciting new stocks with minimal effort.