The Walt Disney Company is the entertainment behemoth that now owns Fox, Marvel, Pixar, and Star Wars.
With brand recognition synonymous with quality content, you might wonder if you can get in on the action.
As Disney continues to grow, its stock price increases, making all of its investors richer as time goes on.
In this article, we'll teach you how to buy Disney stock.

Disney is a company that shies away from controversy and produces predominantly family-focused content.
Many of Disney's brands have tremendous appeal among all kinds of consumers.
Investing in Disney is a smart choice for anyone new to the stock market, so let's look at exactly how to buy Walt Disney stock.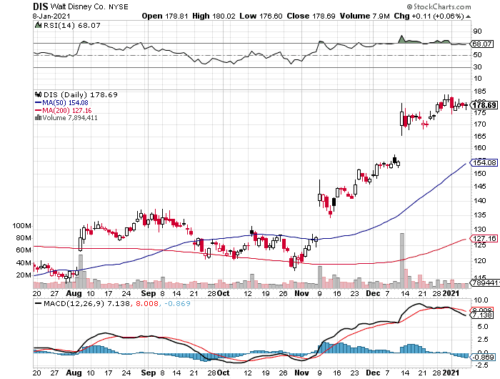 Step One: Open An Account
The first thing you will need to do to start buying Disney stock is to open a brokerage service account.
We recommend opening an account with WeBull. It is a fantastic trading app where you can buy many different stocks including Disney. This is a great app for any new or seasoned investor, as it makes the whole process very easy.

We recommend getting WeBull as they give you free stocks just for signing up.
Alongside this, they offer zero commission trading stocks, ETFs, and options.
There is also a $0 account management fee which makes this a more attractive platform than a traditional brokerage.

The platform has apps for both iOS and Android, as well as a web version.
There are also downloadable apps for Windows and Mac, making WeBull accessible for everyone.
A brokerage account is a must for anyone buying Disney stock, and WeBull is our top choice.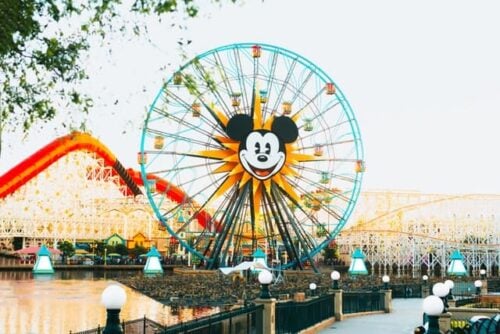 Step Two: Add Funds
The second step is to add funds to your brokerage account so that you can make trades.
The two ways to do this are by either wire transfer or ACH transfer.
Both have their pros and cons, so choose the method that suits you best.

In order to deposit via ACH, you can only use a bank account based in the U.S and the process can take 5 business days.
The good thing about this method is that there is no attached fee, although you can only deposit up to $50,000.
After a deposit, you will then be given some provisional credit so you'll be able to start trading sooner.

The alternative to this is depositing with a wire transfer.
This is a slightly quicker way to deposit, with domestic deposits taking 2 days to clear.
You can also deposit using international accounts, but these can take longer.
You will be charged fees for wire transfers, as opposed to ACH transfers, which are free.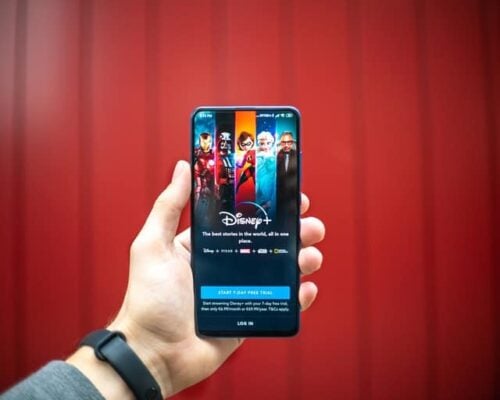 Step Three: Find Disney
To buy any stock, you'll need to know their ticker symbol.
The Walt Disney Company ticker is DIS, and they trade on the New York Stock Exchange.
To find Disney stock, just enter the ticker symbol (DIS) into the search area and the option should come up.
Click through and you will be taken to the Disney trading page.

The trading page will give you up to date information about Disney's current stock price.
You can also view their stock charts, which depict their price history over time.
Step Four: Execute The Order
When it comes to buying Walt Disney stocks, there are a couple of different routes available.
The first is a market order, while the second is a limit order.
If this is your first time investing you may want to start out using market orders.

Market order: This type of trade happens immediately.
You will buy the stock for whatever price it's trading at, at that moment.
You will own the stock straight away and you will see it in your brokerage account.

Limit order: This is a trade where you can set the price of purchase.
If the current market rate is $50, you can tell your brokerage to execute an order when that price drops down to $45.
When the stock hits a $45 price point, your brokerage will purchase it for you.
This investment strategy can be tricky, so it's best to wait until you have some investment experience to start using it.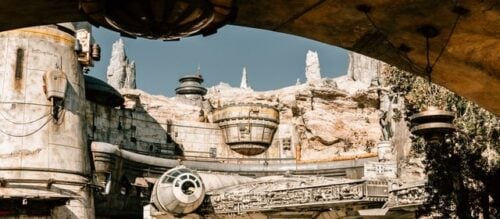 Should You Buy Disney Stock?
Disney stock is a reliable stock to buy.
It's a behemoth that is unlikely to go bankrupt, so new investors and Disney shareholders can take some comfort in that.
As Disney continues to buy up popular franchises and expands into the streaming service world, its stock price should increase as it reaches new milestones.

The company is aggressively investing in its own streaming service called Disney+.
The initial onboarding of customers has been a success, and its customer base is likely to increase as they release new shows.
Disney is also a company with very diverse operations.
Not only does it boast a massive media empire, but it also has hotels, theme parks, and cruise ships.

You should always do your own research before buying any stock, because the market does fluctuate.
The price of Disney has proven to be robust over time, which is why it continues to attract both new and seasoned investors.
How To Buy Disney Stock: Final Thoughts
There you have it – a complete rundown on buying Disney stocks.
We highly recommend using WeBull to buy, as they'll give you a free stock on sign-up and have zero percent commission fees. It's a very intuitive platform that anyone can use.

Investors considering buying Disney stock can do so through this app just by searching for DIS.
Then, you can execute a market order and own a little bit of Disney for yourself.
You can own a small part of the company that produces incredible films like the Lion King, Aladdin, and The Little Mermaid.

Looking for even more great stocks to buy? Check out Trade Ideas. Trade Ideas is an AI-based software program that helps you find exciting new stock picks with minimal effort.