Streaming services have made watching your favorite movies and TV shows easier than ever.
People around the world now have access to a huge library of entertainment at the touch of a button.
Top streaming stocks present a huge opportunity for investors to benefit from this trend.
Streaming services aren't a new concept – platforms like Netflix and Hulu have been around for years.
Recent years have seen increased competition in this sector as companies like Apple and Disney get into the game.
The COVID-19 pandemic also increased global demand for great streaming content.
As many cities launched stay-at-home orders, consumers turned to their favorite video streaming service to relieve boredom. Even as things return to normal, streaming services have carved out their spot in the market.
We've rounded up our favorite streaming stocks to add to your portfolio.
The Best Streaming Stocks
Walt Disney Co. (NYSE: DIS)
Disney is one of the most established entertainment companies in the world.
The company was founded in California in 1923 by the Disney brothers, who were pioneers of animation and cartoons.
They later expanded into live-action movies, television, theme parks, and other forms of entertainment.
Disney has owned major TV networks like ABC, ESPN, FX, the Disney Channel, and more for years.
However, in recent years Disney has made moves to get into the global streaming wars – with plenty of success.
The company gained control of Hulu in 2017 when it acquired 21st Century Fox.
Hulu is known for its original programming as well as having an excellent selection of reality TV and network series.
Disney launched Disney+ in November of 2019 as the only place for consumers to access Disney's massive content library, which includes Star Wars, Marvel, Pixar, and more.
In addition, the company is also producing its own original content to complement its existing catalog.
Additionally, Disney runs ESPN+, a sports streaming service.
This streaming service is unique in that it is designed to complement the basic ESPN subscription.
Subscribers get access to premium sports events as well as original sports documentaries like the 30 For 30 franchise.
Disney+ subscriptions were turning upwards at the end of 2020 but have seen a decline through 2021.
With plenty of new content on the way, this may mark a good time to invest in Disney stock.
Amazon (NASDAQ: AMZN)
Amazon is one of the most expensive stocks in the world, currently trading at well over $3,500 per share.
The company has a foothold in many of the world's most lucrative industries, and streaming is no exception.
Amazon's streaming service, Amazon Prime Video, is one of the world's most popular streaming services.
The service has a full library of movies and television shows, many of which are high-budget original productions.
While Amazon has had some form of video on demand since 2006, they didn't launch Amazon Prime Video until 2013.
The company has invested a huge amount of money in its original programming but also has exclusive partnerships with many cable networks to diversify its catalog.
Like other streaming services, Amazon stock has benefited dramatically from the pandemic and has only continued to rise.
Not only have consumers been watching streaming services more, but they've also been shopping online using Amazon's e-commerce platforms.
This company's stock has already eclipsed its pre-pandemic prices by nearly a thousand dollars per share.
Amazon continues to exceed its projected earnings per share, showing record numbers in Q1 of 2021. Q2 numbers should arrive shortly, but all signs point to further increase.
Since Amazon is one of the largest companies in the world, they are subject to a huge amount of financial scrutiny.
However, this behemoth isn't going anywhere anytime soon, making it a reliable addition to your investment portfolio.
Apple (NASDAQ: AAPL)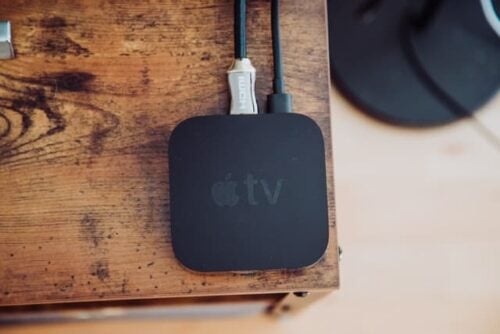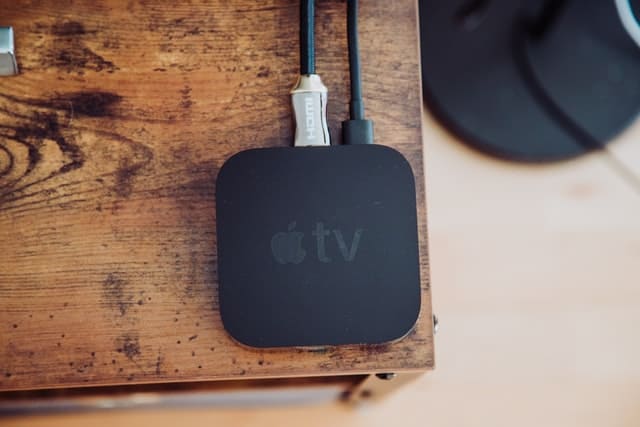 While Apple is known as a tech stock, they've also launched a streaming platform of their own in November of 2019.
Apple TV+ is currently available in more than 100 countries through its app and website.
The company quickly expanded their catalog to offer series in a number of different genres, including sci-fi, thriller, family, comedy, and more. They also have a range of unscripted docuseries and movies available.
Although Apple TV+ hasn't had the runaway success that Disney+ has, it still has plenty of potential.
Their original programming has caught the attention of steamers, and Apple's first quarter revenue shows this.
Outside of streaming, they've just released the iPhone 12.
The company is up over $3 billion from Q1 of last year.
Overall, the stock has seen a steady incline in the last year and looks to continue along this trend.
Now could be the right time to make an Apple investment.
It's likely this tech giant will continue its steady growth over time.
Investing In Streaming TV
Streaming video has completely changed the way people around the world spend their free time.
In the past, consumers were limited to watching live TV or renting DVDs.
Now, most people have access to a full library of content on their devices.
The convenience and affordability of streaming has made it very appealing to consumers.
It's particularly popular among Millennials and Gen Z, who would prefer to enjoy their favorite shows on a mobile device instead of a traditional TV.
Streaming has proven itself to be a strong business model for several years.
However, the pandemic has shown just how popular it is.
People turned to streaming platforms for entertainment while they have been stuck at home through 2020.
Streaming stocks aren't resting on their laurels – they're continuing to innovate and develop exciting new content.
In just a short time, streaming platforms have launched plenty of cult favorite shows and movies.
Investing in streaming stocks is a great bet in uncertain markets.
Best TV Streaming Stocks
ViacomCBS (NASDAQ: VIAC)
Viacom is a media conglomerate that owns a number of different entertainment channels including CBS, Showtime, Nickelodeon, Comedy Central, BET, and MTV.
They also own Paramount Pictures, one of the world's most notable movie studios.
Viacom recently purchased a streaming platform called PlutoTV.
Unlike many other streaming services, PlutoTV is free to watch with advertisements and is designed to emulate the experience of watching network television.
The platform has over 250 different channels, many of which are owned by CBS. There are also new niche TV channels.
Additionally, there is a full library of movies that subscribers can watch at any time.
Viewers can enjoy the programming for free on a computer or smart device.
In contrast to PlutoTV, the company also has a paid streaming service called CBS All Access.
CBS All Access offers a huge vault of on-demand CBS content, as well as NFL and PGA games that aren't available anywhere else.
A huge perk of ViacomCBS stock is that it is much more affordable than many other streaming stocks.
This makes it an excellent way for investors to cash in on this trend without breaking the bank.
The market crash in March of 2020 did a number on the stock, and it is still struggling to recover. It has held strong for the last 16 months and analysts believe Viacom's diverse lineup will give it a push in the right direction.
The company has seen a massive jump in subscribers from Q4 of 2020 to Q1 of 2021, nearly doubling the amount across its two services.
While Viacom doesn't have the same market share as larger streaming services, it still has excellent potential.
FuboTV Inc. (NYSE: FUBO)
FuboTV Inc. is a relative newcomer on the streaming market, having launched in 2015.
The American company first entered the streaming space as a way for Americans to catch soccer games from all over the world.
It was since expanded into a platform for channels that broadcast any type of sport and has further evolved to accommodate many other TV shows from these networks.
Fubo advertises itself as the best all-in-one service for watching any type of live game.
The company has even obtained exclusive streaming rights to some of the Qatar 2022 World Cup's qualifying matches.
This focus has allowed Fubo to gain a lot of popularity in a short time and has carved out a niche in the streaming market.
In addition, the platform has access to hundreds of channels, going well beyond sports and allowing the network to reach a diverse group of people.
It's even possible to watch channels like CBS, ABC, and Fox without the need for a cable subscription, which is a huge bonus.
To further distinguish itself as a unique entity in the streaming universe, Fubo has acquired companies to allow itself to trailblaze into the sports betting industry.
Fubo first purchased Balto Sports in late 2020 before also snagging the Vigtory sportsbook platform in March of this year.
With U.S. states relaxing their betting laws, Fubo is primed to be a major contender in the betting scene in years to come.
A growing subscriber base has not yet reached the company's stock score, which has been holding around $25 per share.
If Fubo is able to meet its goals and really take off, that would make this an ideal time to invest.
Comcast (NASDAQ: CMCSA)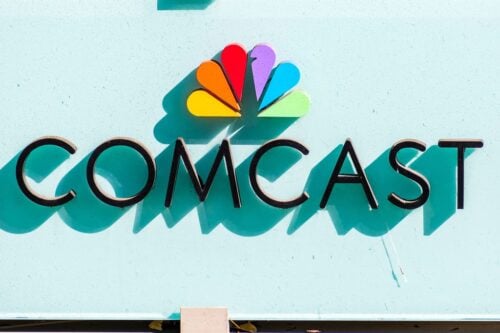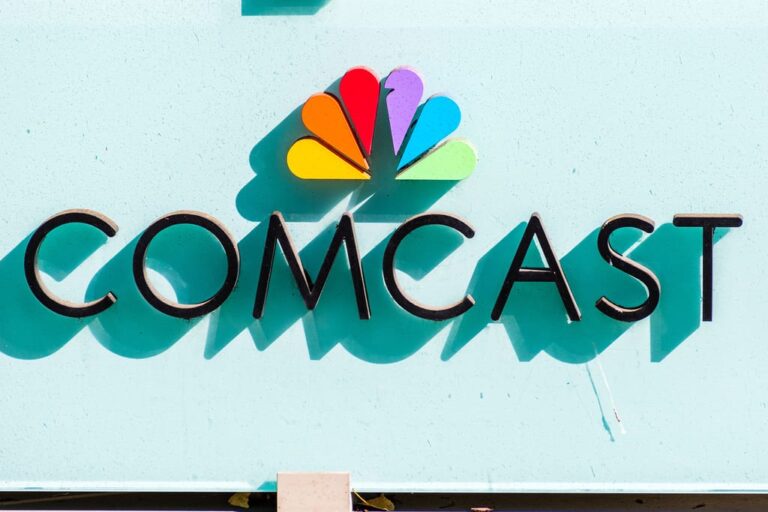 Comcast has served as a national TV and internet provider since the early 2000s.
However, they're also one of the country's most prominent streaming companies.
Their Xfinity platform has included an online streaming service for many years.
This allows subscribers to watch live TV on their computer and gives them access to popular TV programs on demand.
Comcast purchased NBCUniversal in 2009, which means they own a portfolio of TV channels including NBC, USA, Bravo, and SyFy.
They also own Universal Studios and its corresponding theme parks.
NBC launched its Peacock streaming platform in July 2020, featuring programming from NBC's library. It also contains some titles from Starz, CBS, A&E, Warner Brothers, and Paramount.
After seeing the success of other services, the company is also venturing into the world of original programming.
This stock is often overlooked, but it's actually a strong play in the streaming game.
Comcast's operations are diverse, and they're able to appeal to many different types of customers.
This makes them an excellent streaming stock to buy right now.
Google (NASDAQ: GOOGL)
Google is another one of the world's largest tech companies that is getting into the streaming game.
They own YouTube, a social media network and one of the world's largest providers of free entertainment.
Data indicates that YouTube is particularly popular among Gen Z audiences who are becoming an increasingly important segment of the market.
The company launched YouTube TV in 2017 and has programming from the most established TV channels in the United States. This subscription service enables consumers to watch live TV from their mobile devices.
The platform also offers YouTube Premium content, allowing consumers to watch without bothersome ads.
YouTube reaches different markets and demographics than other big streaming platforms with a social media component that sets them apart.
Google's stock is very expensive, so it might not be right for investors on a budget.
Despite the high price tag, market data shows that Google isn't overvalued and continues to move in a positive direction.
The company's earnings quarter after quarter continue to exceed expectations as well.
The Best Streaming Stocks: Pure Plays
Roku (NASDAQ: ROKU)
Roku is an electronics company that makes streaming devices.
Their products work with your TV to give consumers full access to their favorite streaming platforms at home.
They also make their own smart TVs that are compatible with the top streaming services out there.
Roku's platform integrates with platforms like Netflix, Hulu, Amazon Prime, and more.
Consumers can customize their Roku channel selections to suit their tastes.
This is one of the most exciting streaming stocks to buy because Roku benefits from the success of several different media companies, not just their own.
While Roku stock hasn't seen large gains of late, the positive direction of the streaming industry shows promise that Roku will continue to grow as well.
Roku is also far ahead of the competition when it comes to streaming devices, having carved out its own niche in the market.
Netflix (NASDAQ: NFLX)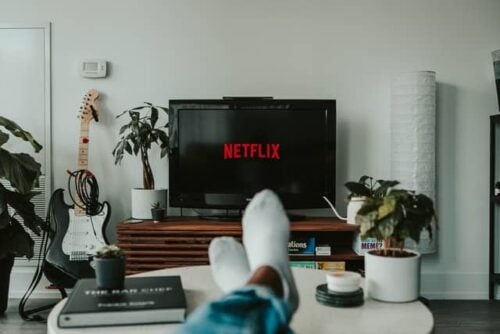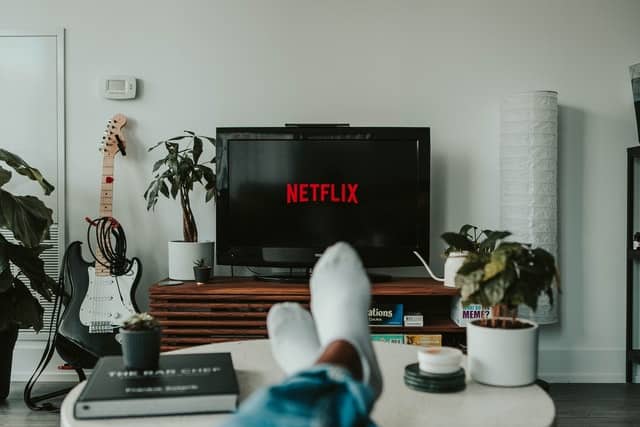 Netflix was one of the first streaming companies to make a splash in the market, and they're still a great addition to your investment portfolio.
They launched as a DVD rental company and eventually started their video-on-demand platform in 2007.
Since then, Netflix has released a huge range of acclaimed movies and TV shows in countries around the world.
Netflix's subscriber base continues to grow, as Q1 numbers from 2021 show nearly 208 million subscribers worldwide.
Netflix shares are somewhat chaotic due to concerns over earnings in late 2020 and early 2021.
All eyes will be on the company when they release their Q2 numbers in just a few days.
However, this doesn't mean you should rule this company out as an investment.
The company is constantly releasing new content and obtaining streaming rights to other content to keep a diverse portfolio of shows.
Netflix is such an established part of the entertainment industry that it will likely continue to grow in the long term, even if prices fluctuate as a result of earnings reports.
Streaming Stocks: Final Thoughts
The pandemic cemented streaming networks in place as a go-to source for many to watch their favorite shows.
Even as things return to normal, people are still turning to streaming services for great programming.
Video streaming has become an integral part of our culture, and it's unlikely to go away anytime soon.