As the construction industry rebounds after the COVID-19 pandemic, investing in concrete stocks could be a great way to benefit from an industry that could be poised for growth.
Nothing is concrete in the world of investing, as a stock price can go up and down throughout the day.
However, some cement stocks look like they might be ready to take off.
The reason is simple: many expect cement demand to increase for residential, commercial, industrial, and government infrastructure.
According to Oxford Economics, the global construction industry could achieve an average annual growth of almost 4% within the next decade, especially as countries recover from the COVID-19 pandemic.
So anyone looking to invest in an industry that could see stable growth may want to take a look at cement stocks.
Here are our picks for concrete stocks to watch out for in 2023.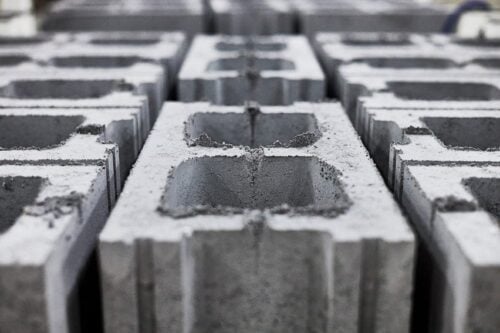 Best Concrete Stocks to Buy
James Hardie Industries (NYSE: JHX)
James Hardie Industries is a global building materials company specializing in the backer board, gypsum wallboard, and house siding production.
However, this Ireland-based business is also the largest manufacturer of fiber cement products, which could see a market size growth of almost 5% from 2022 to 2027.
Meanwhile, its financial position is stable, as affirmed by the Fitch rating of BBB-.
The popular market analyst cites many reasons for the stability of James Hardie, beginning with its excellent credit metrics that are even better than those of its competitors.
The company also has a good growth strategy that includes the acquisition of European businesses, increased investments in manufacturing, and plans to expand its capacity by pouring over a billion in funds for the next four years.
Being the leader of the fiber-cement industry and having sound business operations could make James Hardie one of the ideal cement stocks to have.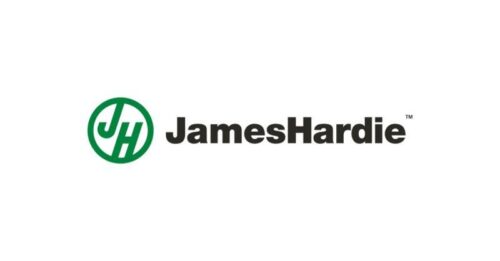 Eagle Materials Inc. (NYSE: EXP)
Another cement stock to keep an eye on is Eagle Materials, which manufactures basic construction materials.
This includes light building materials and heavy construction materials.
Its ability to diversify its markets and products makes the EXP stock a potential buy, but so are other factors such as its financial position.
Eagle Materials has a market cap of over $5 billion and saw a significant increase of 14.4% year over year in total revenues, while its net earnings jumped by 26% year over year.
Further, this Texas-based building materials company recently partnered with the National Energy Laboratory.
NETL, which is under the US Department of Energy, will invest $5 million to fund the construction, design, and operation of a cryogenic carbon capture process (CCC) plant for Eagle Materials.
This new technology could help make companies like Eagle Materials become more sustainable and efficient while lowering power demand.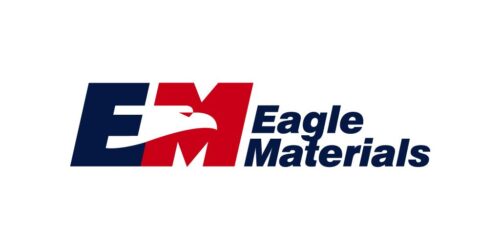 Top U.S. Concrete Stocks
Vulcan Materials Company (NYSE: VMC)
The third cement stock is Vulcan Materials Company, an Alabama enterprise engaged in the production and sale of popular building materials like construction aggregate and ready-mix concrete.
The global aggregate market is huge.
According to Grand View Research, it already reached a value of almost $50 billion in 2019 and could still grow annually by 3.3% until 2027.
Based on the company's latest financial reports, Vulcan Materials performed better than its competitors on this list.
Its quarterly gross profit improved during the last quarter of 2021 when it grew to almost 22%, while it has an impressive market cap of $23 billion.
Vulcan Materials recent financial data shows it can thrive even in uncertainties like the pandemic, and it has the potential to dominate the aggregate market, at least in the United States.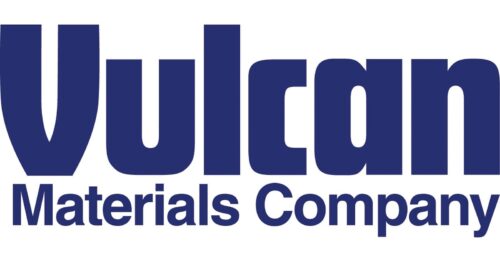 Summit Materials (NYSE: SUM)
Summit Materials, Inc. is a Denver company that manufactures and sells basic materials for construction and their related downstream products.
This company is one of the few that finished 2021 strong as the world's economy recovered.
Although its year-over-year revenue is down as of December 2021, its net income increased by 22% while its net profit margin rose 28%.
It also recently anointed David Loomes as its new president, who plans to improve its commercial performance and supply chain, indicating a possible increase in its capacity or production.
As one of the biggest manufacturers and distributors on this list, Summit Materials is uniquely poised to take advantage of the rising demand for construction materials.
Its industry could achieve a compound annual growth rate (CAGR) of nearly 6% from 2020 to 2025, reaching a market value of a trillion dollars by the end of the forecast period.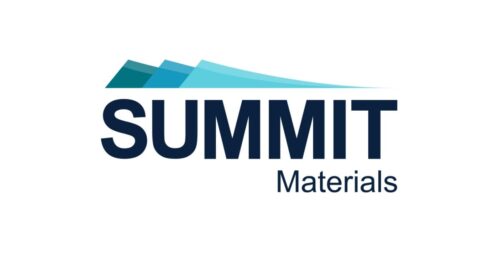 Best Concrete Penny Stocks
Loma Negra (NYSE: LOMA)
American penny stock traders who want a foothold in Argentina's construction industry might want to consider Loma Negra.
The company suffered a significant setback for the past two years because of the pandemic, with its net income and profit margin down year over year as of December 2021.
However, its revenue increased by 19% year over year, ending the previous year with $19 billion gross earnings.
Loma Negra is also one of the largest manufacturers of building materials in the country, with over 90 years of experience and a quarry that can supply for the next hundred years.
It also stands to gain from Argentina's huge infrastructure spending after the health crisis and is prepping for the increased demand by improving one of its primary plants.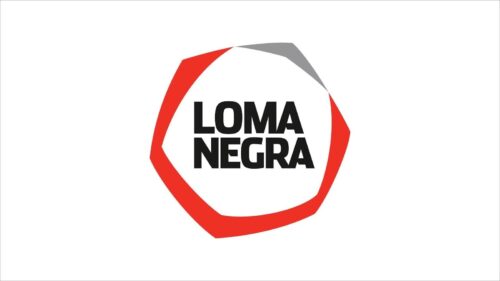 Cemex (NYSE: CX)
Mexico's Cemex is one of the biggest building materials companies in the world, with operations in four continents and almost 250 quarries.
These numbers could indicate that it could avoid supply chain and logistics issues that continue to plague its competitors as economies are only beginning to reopen.
Cemex also possesses an excellent standing in the industry through its acquisition of plants in Mexico.
Financially, this Mexican enterprise posted better earnings than the others on this list, with its net income increasing over 178% year over year as of December 2021 and its market cap reaching $7 billion.
It is also expanding its US market by reactivating its second CPN kiln this year.
This move will increase its cement production for its customers in the western USA, particularly in Nevada, Arizona, and California.

Should You Buy Concrete Stocks?
The construction industry could be looking at a bright future ahead for two reasons: COVID recovery and infrastructure spending.
The US Senate has recently passed the infrastructure bill that could cover funding for the remaining fiscal year.
With a $1.5 trillion price tag, the bill could repair public roadways that are in poor or mediocre condition as well as improve structurally deficient and worn-out underground pipes.
Concrete will be needed during every step of the construction process in building reliable water supplies, especially in rural and remote areas.
As such, the government will need to work with contractors and construction businesses that can supply the much-needed materials.
Concrete manufacturers and distributors were also some of the first to experience global economic recovery.
In the near term, the demand for products like concrete blocks could go up as suspended or delayed projects resume.
Where to Buy Concrete Stocks
There are plenty of routes to buy concrete stocks, but the easiest might be through online brokers like Robinhood and Webull.
These platforms allow you to trade stocks listed on major exchanges, such as the New York Stock Exchange and NASDAQ.
One of the drawbacks to these platforms, however, is that you cannot trade over-the-counter stocks with them.
Still, they provide what is arguably the most painless entry point into investing online.
Best Concrete Stocks: Final Thoughts
Concrete companies had to bear the economic brunt brought by the COVID-19 pandemic, but the dark days seem over — for now.
With the infrastructure bill approved, better logistics, capacity expansion, and higher demand for concrete products, these enterprises could see a significant rebound.
And investors could ride with the momentum by buying into the right concrete stocks today.
That being said, even if the concrete industry experiences growth, it does not mean that every (or any) cement stock will be a winner.
So do your due diligence before picking up any stocks, including the ones on our list.
Concrete Stocks FAQs
Which Is the Best Cement Stock?
Currently, James Hardie Industries could be the best pick on our list. It is the global leader for fiber cement products and has received a BBB- (or stable) rating from Fitch.
Is Concrete a Good Investment?
Concrete stocks could be a good investment for many reasons. They may benefit in the near term from the building boom, government spending on infrastructure, and global economic recovery after the pandemic.
Is There Stock in Concrete?
Yes, some companies that manufacture, sell, or distribute concrete products have stocks listed on major exchanges. These include James Hardie Industries, Eagle Materials, Vulcan Materials, Summit Materials, Loma Negra, and Cemex.
Why Are Cement Stocks Rising?
Cement stocks are rising, and more likely to do so in the near term because of infrastructure upgrades and spending. The construction sector is also showing signs of recovery since the COVID-19 pandemic.