The Oxford Communiqué has earned glowing receptions online, and I'm curious if Alexander Green has the credentials to run The Oxford Club's flagship newsletter. Tune into my Oxford Communiqué review to find out if it's worth your time and money.
What Is The Oxford Communiqué?
The Oxford Communiqué is an online investment newsletter. Membership perks include monthly stock recommendations, buy and sell alerts, and bonus reports.
It is headed by lead stock picker Alexander Green and published by The Oxford Club.
This is The Oxford Club's flagship newsletter, and your go-to for Alex Green's latest stock picks and market predictions for 2023. There is also a digital and print subscription.
Depending on your subscription level, you can access up to four separate portfolios. Pulling picks from each trading portfolio could be a great way to diversify investments.
Most stock market services I've seen have one model portfolio that tracks current buy and sell positions. So four is an impressive upgrade.
Let's switch gears and take a look at the mind behind the service, Alexander Green.
>> Already sold on The Oxford Communique? Join now at a reduced rate <<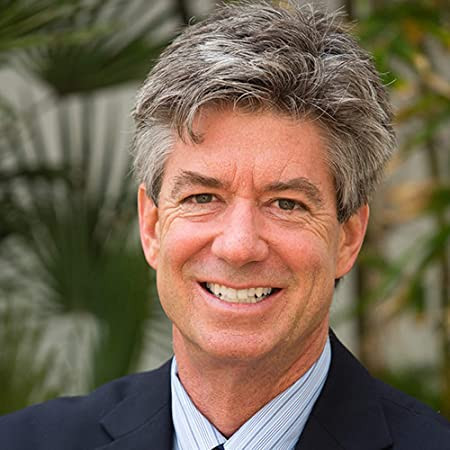 Who Is Alexander Green?
Alexander Green is a great analyst and a Wall Street vet. Green is well-regarded for producing high-quality investment research and stock picks.
He's also Senior editor for Insider Alert, and Oxford Microcap Trader — in addition to The Oxford Communiqué.
Green has over two decades of experience as a writer, research analyst, portfolio manager, and financial advisor.
This is a pretty impressive resume, but it doesn't stop there. Green is also the Chief Investment Strategist of The Oxford Club. Given the publisher's prestige, this is quite a compliment.
I touched on this earlier, but one of Green's most notable traits is the quality of his writing. He's one of the few folks I've seen that can pen technical analysis that's accessible to everyday folks.
Green is also the author of four national bestsellers: The Gone Fishin' Portfolio, The Secret of Shelter Island, Beyond Wealth, and An Embarrassment of Riches.
Is Alexander Green Legit?
Alexander Green is a legit investment research guru who has decades of success in the financial markets.
Several well-known publications have featured Green's writing, including The Wall Street Journal, Businessweek, and Forbes.
He's garnered a strong following over the years, and plenty of folks swear by his investment strategies. It's no surprise that Green has helmed some of the most popular The Oxford Club subscriptions.
All in all, he's a smart stock picker who provides many fascinating investment ideas and wealth strategies.
>> Get Alexander Green's latest stock picks! <<

What Is The Oxford Club?
The Oxford Club is an excellent publisher, and I think it has some very impressive VIP trading services under its belt.
This publishing company was founded in the 1970s. It's been in the business a lot longer than other competitors.
Even some of the biggest names in publishing started in the '90s, so The Oxford Club clearly has some staying power in the industry.
Here are just some of the research services on offer:
Oxford Income Letter

Strategic Trends Investor

Oxford Club Growth Investor
Something I'm a big fan of is how methodical the company is with selecting its stocks. It leverages a range of powerful analysis tools.
One of my favorites is probably the Wealth Pyramid.
For the uninitiated, the Oxford Club Wealth Pyramid is a six-part trading strategy developed by the firm.
Here's a snapshot to give you an idea about this layered approach to investing.
The strategy includes (in descending order):
Early-Stage Investing

Short-Term Income

Targeted Trading

Targeted-Sector Assets

Blue Chip Outperformers

Core Portfolio
The wealth pyramid is only one pillar out of four that The Oxford Club leverages as an overarching strategy.
In addition to its transparent practices, this stock market research firm has developed several popular investment strategies, one of which is the wealth pyramid.
Is The Oxford Club Legit?
The Oxford Club is a legit investment research publisher. Its team believes in honest marketing and setting reasonable expectations.
It's one of the reasons it has more than 157,000 members across more than 130 countries worldwide. You can trust The Oxford Club to give it to you straight.
They wouldn't have taken on Alexander Green unless they believed he could help members make money.
The Oxford Club Track Record
The Oxford Club has an impressive track record when it comes to its stock picks.
On its site, the research firm lists some of its top gainers within the past twelve months.
The list is exhaustive, but here's a snapshot of eight.
This is an impressive performance record, but I'm not surprised, given The Oxford Club's reputation.
It's clear the talent behind these research services knows what they're doing.
>> Take your trades to the next level with Oxford Club research now <<
The Single-Stock Retirement Plan
In the latest presentation from Alexander Green, The Oxford Communiqué's resident mastermind showcases an unconventional trading strategy for achieving enormous long-term portfolio gains.
It's called The Single Stock Retirement Plan.
Green believes you can generate outsized returns by investing a nest egg across one or two excellent stocks.
The traditional investing textbook calls for portfolio diversification and risk mitigation. The only thing is that the textbook was written decades ago.
When you look at economic growth since the dawn of the information age, you'll quickly see that Green could be onto something. Some of the market's most significant growth has come from the tech sector over the past two decades.
You could've beat the market by a wide margin if you put your entire portfolio into just one of these Big Tech stocks.
Consequently, Green believes people are better off going all-in on the best companies. He learned this lesson first-hand throughout his career.
The Oxford Club $3 Stock
Unfortunately, many people missed out on the tech stock rally, but the stock market is always producing new opportunities.
To help you start on the right foot, Alexander Green is including exclusive research on a $3 stock that has the potential to be the mega-gainer of the decade.
Green outlines this extreme-growth opportunity in his Single Stock Retirement research report, and you can get instant access to the report when you join The Oxford Communiqué.
He's also including several other research reports featuring various investing strategies and other money management techniques.
Let's explore the current offer and bonus reports included with the Single-Stock Retirement deal.
>> Get the name of this high-potential $3 stock now <<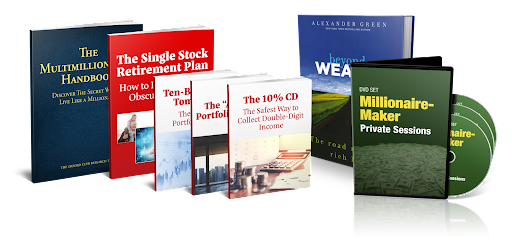 What's Included with The Oxford Communiqué?
Oxford Communiqué is packed with premium features. Here's what you get for signing up:
The Oxford Communiqué Newsletter
The Oxford Communiqué is the centerpiece of this investment research package. You get a new issue on the third week of each month.
Every issue comes with a new investment idea from Alexander Green. His stock picks come with a ticker, buying and selling price, and supporting analysis.
Green is known for his insightful writing, so readers looking for descriptive investing insights are accounted for.
This is also a great place to get an idea of what Alex Green thinks about the current state of the market.
Pair this with the weekly Oxford Communiqué Portfolio Update, and you'll always stay in the loop with Green's latest strategies and predictions.
>> Get the updates you need to trade with confidence with The Oxford Communique <<
The Single-Stock Retirement Plan
This report sounds the alarm on a "hidden" $3 stock that could be one of the best-kept secrets on Wall Street.
Green says this under-the-radar investment opportunity trades under a secret name, but folks can still get a piece of the pie if they know what to look for.
Luckily, you don't need any kind of special access or tools to build a position.
Green provides a step-by-step blueprint for buying this stock at its real price using a regular brokerage account.
However, this opportunity won't last forever. Stock prices could skyrocket as soon as this type of stock starts to take off.
The Multimillionaire's Handbook
Most multimillionaires have strong discipline when it comes to money — they are millionaires, after all.
However, many of these money management techniques can also be useful for everyday people too.
Mastering these tenets could take your nest egg to another level.
The Millionaire's Handbook breaks down some of the most powerful secrets the ultra-rich use to stay wealthy.
>> Click here for instant access to these bonus reports <<
The 10% CD The Easiest Way to Collect Double-Digit Income
In this yield-starved market, finding cash returns higher than 1.0% APR is a real challenge.
However, Alexander Green and The Oxford Communiqué team developed a method for generating 10%+ returns through a relatively low-risk savings vehicle.
They call it The 10% CD, and it could provide double-digit yields and contractual protections for your principal.
The report provides a step-by-step guide to this high-yield strategy, and it's included free with your Oxford Communiqué membership.
New Membership Bonus Reports
New members get even more research resources.
If you sign up now and you're new to The Oxford Communiqué, you'll also get the following bonuses:
A Free Copy of

Beyond Wealth: The Road Map to a Rich Life

Free HD Video:

A Free Set of My Wealth Building Private Sessions

(Value: $199)

Ten-Baggers of Tomorrow: The Official Portfolio Guide

The All-Star Portfolio Strategy
It includes Green's book, and a free video course exploring the best practices for building long-lasting wealth.
You'll also get access to the Ten-Baggers of Tomorrow investment portfolio.
This report explains how to use speculative investment strategies to unlock massive potential gains by investing in tech disruptors and other high-growth stocks.
This additional package of reports puts the icing on the cake.
It's an excellent way to introduce new subscribers to the Alexander Green and Oxford Club mindset.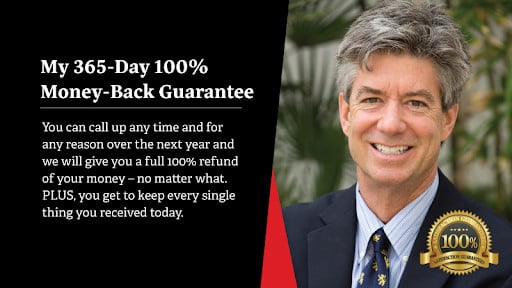 Satisfaction Guarantee
If you're not sure about the Oxford Communiqué, the comprehensive money-back guarantee should give you some peace of mind.
Most research services with money-back guarantees only cover a few months at most, but The Communiqué's refund policy offers an unprecedented 12-month satisfaction guarantee.
You have a full year to try out the service risk-free and get a full refund on the price of your subscription if you're not happy with it.
That's one heck of a guarantee, and it makes the service virtually risk-free.
If you have any doubt whatsoever about Oxford Club and The Communiqué, this iron-clad satisfaction guarantee should alleviate your concerns.
>> Sign up for Premium now and save 80% <<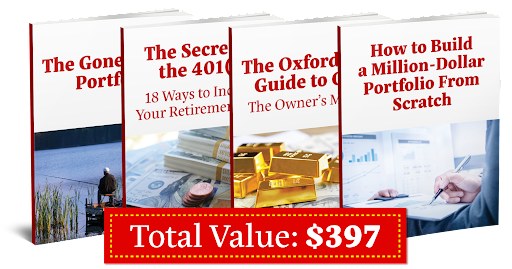 Premium Bonus Reports
The Oxford Communiqué has a premium subscription that gives you instant access to a slew of quality bonus reports.
The Gone Fishin' Portfolio

– This bonus report focuses on one of the most successful model investment portfolios to ever come out of the Oxford Club. It includes diversified opportunities from several sectors, and it uses Modern Portfolio Theory (MPT) as its primary trading strategy.

The Secrets of the 401(k): 18 Ways to Increase Your Retirement Cash

– There are a few hacks you can do to quickly ratchet up your retirement nest egg. These 18 steps are so easy that even a novice can put them to work with minimal upfront investment.

The Oxford Club Guide to Gold: The Owner's Manual

– Gold turned out to be an excellent investment last year, but that's not always the case. This Oxford Club bonus report explains all the factors influencing the gold market, including potential pitfalls, and it breaks down the best trading strategies for gold traders.

How to Build a Million-Dollar Portfolio from Scratch

– Perfect for beginners, this report shows you how to build wealth the right way with tested strategies for long-term success. Oxford Club wrote this report to be accessible to anyone. It should be your first stop if you're totally new to investing.
>> Join The Oxford Communique for instant access to the bonus reports <<
Is Oxford Communiqué Legit?
Oxford Communiqué is a legit newsletter packed with value. In fact, the Hulbert Financial Digest has ranked Oxford Communiqué in the 10 top-performing investment letters for the last 15 years.
Alexander Green is an excellent analyst. I've reviewed several of his services and can say that his analysis is top-notch.
The Oxford Communiqué Reviews
The Oxford Communiqué has earned stellar reviews online and has landed an impressive 4.4/5 rating on Stock Gumshoe. This is out of a whopping 2,700+ ratings.
Here's a look at the Stock Gumshoe website:
This is quite a big sample size compared to what I normally see on this site.
Let's check out what some folks have to say about the service:
As you can see, The Oxford Communiqué has locked in some fantastic feedback and positive reviews.
A common thread I noticed was praise for Green's detailed analysis. He's built quite a reputation for how well articulated his insights are.
>> Sign up now and start trading with these successful Oxford Communique members <<
Pros and Cons of The Oxford Communiqué
The Oxford Communiqué has a lot going for it. That said, there are some places I feel the service could improve on.
Check out my pros and cons.
Pros
Easy-to-understand analysis and actionable recommendations

Four model portfolios

More than $1,000 worth of bonus materials

Experienced and talented guru in Alexander Green

Comprehensive 365-day money-back guarantee

Special reports on niche topics like tech and medical diagnostic equipment

Includes in-depth money management tips for high earners
Cons
Trading pace may be too slow for day-traders and short-term flippers

No forums or chats
How Much Does The Oxford Communiqué Cost?
A basic subscription to The Oxford Communiqué costs just $49 a year. However, this is just one of three subscription levels.
Here's how the pricing for The Oxford Communiqué subscriptions breaks down:
Basic Subscription

– $49

Standard Subscription

– $129

Premium Subscription

– $99 (typically $249)
Out of all the subscriptions, I think Basic and Premium offer the best value of the bunch.
The Basic membership will set you up with Alexander Green's monthly trade recommendations.
On the other hand, Premium is packed with even more value. It also lets you tap into four Alexander Green portfolios.
Something to keep in mind is that these are introductory prices. The Oxford Club states that the renewal price will be $79.
Is The Oxford Communiqué Worth It?
The Oxford Communiqué is an excellent newsletter, and I think it's well worth the price.
You get plenty of great insights starting at just $49. However, Premium could be your best bet if you are in the market for high-value bonus materials.
Alexander Green is a very insightful investment analyst with a keen eye for breakout stocks. I also appreciate the meticulous detail he reveals in his analysis.
All in all, The Oxford Communiqué is a solid research service, and it could be a solid fit for folks in the market for quality stock market analysis.
>> That's it for our The Oxford Communique review. Click here to claim the discount and sign up now <<