There's been a lot of buzz about Alexander Green's The Oxford Communique as of late, and we want to know if it lives up to the hype. Our Oxford Communique review put this top-tier research service under the microscope to see if it's the real deal. Stay tuned and find out if it's worth your time.
WHY YOU SHOULD TRUST US
Whether you're looking for long term plays or lightning-fast day trade action, we have you covered! At "The Stock Dork," we focus on providing our readers with accurate and detailed market information that will help you make the right investment decisions on your road to financial freedom.

The Stock Dork will enable you to build real wealth, avoid common mistakes, and make smart investments to help you reach your goals.
What Is Oxford Communique?
Oxford Club's flagship newsletter, The Oxford Communique, is a monthly research service featuring the market insights of Alexander Green.
Each issue of The Oxford Communique comes loaded with actionable information on some of the hottest under-the-radar opportunities.
The Communique has five stated goals.
The service aims to help readers:
Maximize their income

Minimize taxes

Double market returns every year

Minimize market risks

Achieve financial independence
It's important to note that this service does not provide investment advice; rather, it's a vehicle for market research.
The Communique has earned a reputation as one of the best research services around.
The Hulbert Financial Digest Rankings ranked it in the top 10 for low-risk, high-reward performance for the past 16 years straight.
That's an impressive achievement by any standard, but it's especially notable in the notoriously competitive research space.
We're going to give you the full breakdown.
But first, who is Alexander Green, and can you trust him?
>> Already sold on The Oxford Communique? Join now at a reduced rate <<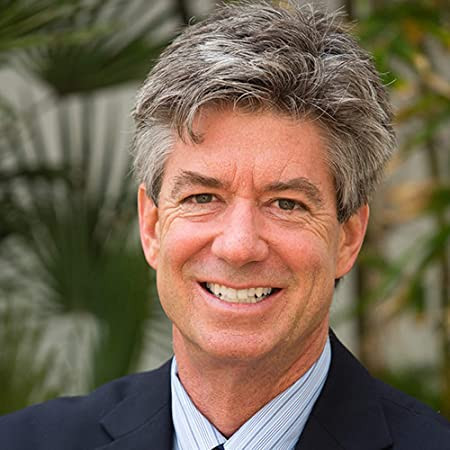 Alexander Green Review
The Oxford Communique is led by Alexander Green, the Chief Investment Strategist at the Oxford Club.
Green is a Wall Street veteran with over two decades of experience as a writer, research analyst, portfolio manager, and financial advisor.
He is also the Investment Director of The Oxford Club.
Several well-known publications have featured Green's writing, including The Wall Street Journal, Businessweek, and Forbes.
Green is also a best-selling author. His published works include The Gone Fishin' Portfolio, The Secret of Shelter Island, and Beyond Wealth: The Road Map to a Rich Life.
Is Alexander Green Legit?
Alexander Green is a legit investment research guru who has decades of success in the financial markets.
He's garnered a strong following over the years, and plenty of folks swear by his investment strategies. It's no surprise that Green has helmed some of the most popular Oxford Club subscriptions.
How Much Is Alexander Green Worth?
We found a few estimates of Alexander Green's net worth online, but we can't verify the veracity of these claims.
The general range is somewhere between $1.1 million to $2 million. We wouldn't know for sure unless we could take a peek at Alexander Green's portfolio.
Either way, what we're more focused on is whether Green has the experience to offer real insights to deliver solid stock picks, which he does.
>> Take your trades to the next level with Oxford Club research now <<

Oxford Club Review
The Oxford Club is a financial publishing company that was founded in the 1970s. It has several research services under its brand, and each utilizes different strategies and investment methodologies.
Some of the firm's other publications and VIP trading services include:
Oxford Income Letter

Strategic Trends Investor

Oxford Club Growth Investor

Oxford Club Chairman's Circle
From our research, Oxford Club newsletter reviews are largely positive. A quick search shows that many folks seem to hold this publisher in high regard
Many research firms use dubious marketing practices to sell their services, but Oxford Club is a cut above the rest. In addition to its transparent practices, this stock market research firm has developed several popular investment strategies, one of which is the wealth pyramid.
For the uninitiated, the Oxford Club Wealth Pyramid is a six-part trading strategy developed by the firm.
Here's a snapshot to give you an idea about this layered approach to investing.
The strategy includes (in descending order):
Early-Stage Investing

Short-Term Income

Targeted Trading

Targeted-Sector Assets

Blue Chip Outperformers

Core Portfolio
The wealth pyramid is only one pillar out of four that the firm employs as an overarching strategy.
Is Oxford Club Legit?
The firm believes in honest marketing and setting reasonable expectations.
It's one of the reasons it has more than 157,000 members across more than 130 countries worldwide.
You can trust Oxford Club to give it to you straight.
The firm wouldn't have taken on Alexander Green unless it believed he could really help members make money.
Oxford Club Track Record
Oxford Club has an impressive track record when it comes to its stock picks.
On its site, the research firm lists some of its top gainers within the past twelve months.
The list is exhaustive, so here's a snapshot of eight.
This is an impressive performance record, but we're not surprised, given Oxford Club's reputation.
It's clear the talent behind its research services knows what they're doing.
How Much Does It Cost to Join the Oxford Club?
Oxford Club membership fees vary depending on which service you subscribe to.
We're going to give a full breakdown of the cost for The Oxford Club Communique service, including an exclusive 60% discount on the Premium subscription, so stay tuned.
The Single-Stock Retirement Plan
In the latest presentation from Alexander Green, The Oxford Communique's resident mastermind showcases an unconventional trading strategy for achieving enormous long-term portfolio gains.
It's called The Single Stock Retirement Plan.
Green believes you can generate outsized returns by investing your nest egg across one or two excellent stocks.
The traditional investing textbook calls for portfolio diversification and risk mitigation. The only thing is that the textbook was written decades ago.
When you look at economic growth since the dawn of the information age, you will quickly see that Green could be onto something. Some of the market's most significant growth has come from the tech sector over the past two decades.
You could've beat the market by a wide margin if you put your entire portfolio into just one of these Big Tech stocks.
Consequently, Green believes people are better off going all-in on the best companies. He learned this lesson first-hand over the course of his career.
Does the Single-Stock Retirement Plan Really Work?
Green's knack for picking the top stocks served him well during the massive tech rally of the late 90s and early 2000s.
He made his first investment in Apple in '96 and did it again in '97. Green also invested in Amazon back in '05 and '06, and he jumped into Netflix in 2005. He still owns all these stocks, and he's sitting on some enormous gains.
Look at a 10-year chart for any of these stocks, and you can see for yourself.
The Single-Stock Portfolio shows The Oxford Communique members how to use the same one-stock retirement strategies that Alexander Green rode to success.
The Oxford Club $3 Stock
Unfortunately, many people missed out on the tech stock rally, but the stock market is always producing new opportunities.
To help you start on the right foot, Alexander Green is including exclusive research on a $3 stock that has the potential to be the mega-gainer of the decade.
Green outlines this extreme-growth opportunity in his Single-Stock Retirement research report, and you can get instant access to the report when you join The Oxford Communique.
He's also including several other research reports featuring various investing strategies and other money management techniques.
Let's explore the current offer and bonus reports included with the Single-Stock Retirement deal.
>> Get the name of this high-potential $3 stock now <<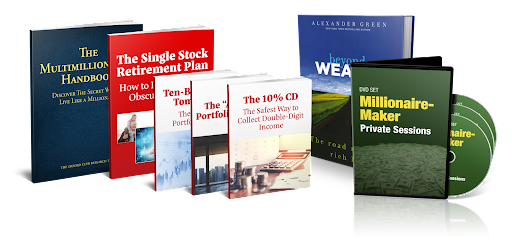 What's Included with The Oxford Communique?
12 months of

The Oxford Communique

newsletter

Weekly model portfolio updates

Four weekly issues of

The Oxford Insight

The Single-Stock Retirement Plan

(Value: $159)

The Multimillionaire's Handbook

(Value: $129)

The 10% CD: The Easiest Way to Collect Double-Digit Income

(Value: $119)

New member bonuses

Money-back guarantee
The Oxford Communique Newsletter Review
Each issue of The Oxford Communique newsletter features in-depth research on the hottest investment opportunities on the market.
This monthly newsletter includes stock recommendations and much more. You also will receive detailed analyses of the latest market-moving events, along with commentary penned by Green himself.
The Oxford Communique newsletter is an excellent read and will keep you fully informed on the latest stock market happenings.
Plus, you'll get a new recommendation every month, so you'll always have fresh stock picks to explore.
The Oxford Insight Review
In addition to monthly reports, your membership also includes The Oxford Insight. This four-times-per-week newsletter provides timely updates on the latest market-moving news.
Its regular newsletter covers investment information that can't wait for the monthly newsletter, so you can seize the opportunity before it's too late.
You'll also receive regular updates on the service's recommended stocks and model portfolio.
Effective investing requires quick thinking and perspective. The weekly alert keeps you tuned in to the market's latest moves so you can respond accordingly.
Many research services only send out monthly reports. However, The Oxford Communique keeps you in the loop with regular updates and analysis.
Timely information is everything in investing.
You'll have a lot better chance at making winning trades thanks to the weekly newsletters you get with an Oxford Communique membership.
>> Get the updates you need to trade with confidence with The Oxford Communique <<
The Single-Stock Retirement Plan Review
This report sounds the alert on a "hidden" $3 stock that could be one of the best-kept secrets on Wall Street.
Green says this under-the-radar investment opportunity trades under a secret name, but folks can still get a piece of the pie if they know what to look for.
Luckily, you don't need any kind of special access or tools to build a position.
Green provides a step-by-step blueprint for buying this stock at its real price using a regular brokerage account.
However, this opportunity won't last forever. Once this type of stock starts to take off, share prices can skyrocket quickly.
Wall Street's hedge fund sharks are already beginning to circle, and they're known for playing follow the leader.
A feeding frenzy could ensue once one of the big dogs takes a bite, so it's important to build your position while the stock is still on the ground floor.
This report could send your portfolio to the moon, so it definitely adds a lot of value to the typical Oxford Communique membership package.
The Multimillionaire's Handbook Review
Most multimillionaires have strong discipline when it comes to money — they are millionaires, after all.
However, many of these money management techniques can also be useful for everyday people too.
Mastering these tenets could take your nest egg to another level.
The Millionaire's Handbook breaks down some of the most powerful secrets the ultra-rich use to stay wealthy.
The report includes step-by-step guidance on how to minimize property taxes, invest tax-free, get free airline tickets, and much more.
All in all, this report covers 41 financial secrets, and each one has the potential to save you some serious dough.
The Multimillionaire's Handbook's money management hacks could hold huge benefits for your bottom line and save you thousands over your lifetime.
>> Click here for instant access to these bonus reports <<
The 10% CD The Easiest Way to Collect Double-Digit Income Review
In this yield-starved market, finding cash returns higher than 1.0% APR is a real challenge.
However, Alexander Green and The Oxford Communique team developed a method for generating 10%+ returns through a relatively low-risk savings vehicle. They call it The 10% CD, and it could provide double-digit yields and contractual protections for your principal.
The report provides a step-by-step guide to this high-yield strategy, and it's included free with your Oxford Communique membership.
New Membership Bonus Reports
New members get even more research resources.
If you sign up now and you're new to The Oxford Communique, you'll also get the following bonuses:
A Free Copy of

Beyond Wealth: The Road Map to a Rich Life

(Value: $21)

Free HD Video:

A Free Set of My Wealth Building Private Sessions

(Value: $199)

Ten-Baggers of Tomorrow: The Official Portfolio Guide

(Value: $139)

The All-Star Portfolio Strategy

(Value: $99)
Altogether, that's more than $450 worth of additional resources.
It includes Green's book, and a free video course exploring the best practices for building long-lasting wealth.
You'll also get access to the Ten-Baggers of Tomorrow investment portfolio.
This report explains how to use speculative investment strategies to unlock massive potential gains by investing in tech disruptors and other high-growth stocks.
This additional package of reports really puts the icing on the cake.
It's an excellent way to introduce new subscribers to the Alexander Green and Oxford Club mindset.
>> Sign up for Premium now and save 80% <<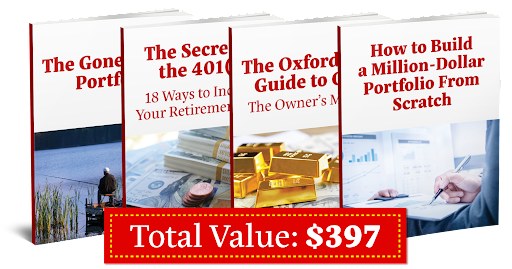 Premium Subscription to The Oxford Communique
You'll get four additional research reports if you spring for the premium membership.
The bill for this service is slightly higher, but you get an additional $397 worth of research for the price.
Here's what's included:
The Gone Fishin' Portfolio ($99 Value)
This bonus report focuses on one of the most successful model investment portfolios to ever come out of the Oxford Club.
It includes diversified opportunities from several sectors, and it uses Modern Portfolio Theory (MPT) as its primary trading strategy,
The Secrets of the 401(k): 18 Ways to Increase Your Retirement Cash ($99 Value)
There are a few hacks you can do to quickly ratchet up your retirement nest egg.
These 18 steps are so easy that even a novice can put them to work with minimal upfront investment.
This report could easily cover the cost of your premium membership, so it adds a lot of overall value to the deal.
The Oxford Club Guide to Gold: The Owner's Manual ($99 Value)
Gold turned out to be an excellent investment last year, but that's not always the case.
This Oxford Club bonus report explains all the factors influencing the gold market, including potential pitfalls, and it breaks down the best trading strategies for gold traders.
How to Build a Million-Dollar Portfolio from Scratch ($99 Value)
Perfect for beginners, this report shows you how to build wealth the right way with tested strategies for long-term success.
Oxford Club wrote this report to be accessible for just about anyone.
It should be your first stop if you're totally new to investing.
>> Join The Oxford Communique for instant access to the bonus reports <<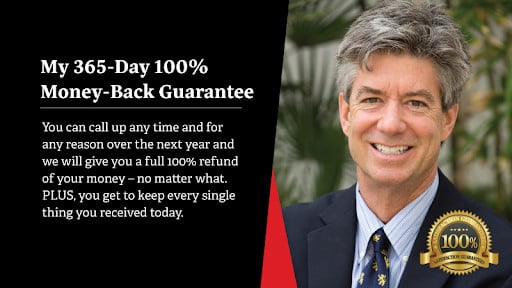 Satisfaction Guarantee
If you're not sure about the Oxford Communique, the comprehensive money-back guarantee should give you some peace of mind.
Most research services with money-back guarantees only cover a few months at most, but The Communique's refund policy offers an unprecedented 12-month satisfaction guarantee.
You have a full year to try out the service risk-free and get a full refund if you're not happy with it.
That's one heck of a guarantee, and it makes the service virtually risk-free.
If you have any doubt whatsoever about Oxford Club and The Communique, this iron-clad satisfaction guarantee should alleviate your concerns.
How Do I Cancel My Oxford Club Membership to The Oxford Communique?
Canceling an Oxford Club membership is easy.
If you are still within the refund window for The Oxford Communique, you can simply contact the support team by phone between 8 am and 8 pm ET.
Refunds are processed within 14 days of receipt of your request to cancel your subscription.
The Oxford Communique Reviews by Real Members
Alex Green's Oxford Communique has earned an impressive reputation over the years.
On Stock Gumshoe, the service has locked in a 4.4 out of 5 rating with 2,700+ reviews. Let's check out what subscribers have to say:
These are just a few of the glowing testimonials on the site. There are also plenty of positive reviews from independent reviewers.
>> Sign up now and start trading with these successful Oxford Communique members <<
Is The Oxford Communique Right for Me?
The Oxford Communique is not a get-rich-quick scheme: it focuses on high-quality companies that are consistently successful.
Here are some folks who could get the most out of this service.
Easy Investing
The single-stock retirement plan is as simple as it gets.
It's an ideal option for busy adults or anyone who wants an easy approach to planning their retirement.
Risk-Conscious
Minimizing risk is one of The Oxford Communique's five stated goals.
They're serious about making the right calls for their members, so you can rest easy knowing this research considers all the angles.
Up-and-Coming Wealth Builders
As you climb your way up the economic ladder, managing your money becomes increasingly important.
The Oxford Communique can show you how to keep more of your money with powerful tax strategies, exclusive investment research, and more.
Cautious Consumers
The Oxford Communique has one of the best satisfaction guarantees on the market.
You're covered for the entire length of your membership, a full year.
So this service is a great option if that's important to you.
Pros and Cons of The Oxford Communique
Here are the best and worst points of this service:
Pros
Great value for the price

Easy-to-understand analysis and actionable recommendations

Four model portfolios

More than $1,000 worth of bonus materials

Experienced and talented guru in Alexander Green

Comprehensive 365-day money-back guarantee

Special reports on niche topics like tech and medical diagnostic equipment

Includes in-depth money management tips for high earners

Includes a physical copy of

Beyond Wealth

Get nine special reports with Premium; five with the basic
Cons
Trading pace may be too slow for day-traders and short-term flippers

No forums or chats
How Much Does The Oxford Communique Cost?
The Oxford Communique member cost is broken down into three pricing options:
Basic Subscription

– $49 ($79/year after)

Standard Subscription

– $129

Premium Subscription

– $249
These are competitively priced and a steal compared to other research services.
Even better, The Oxford Club is sweetening the deal by giving our readers a massive 60% discount on the premium subscription.
The Oxford Communique Discount
If you sign up for the premium service with any of the links on our review, you can save $150 on your purchase.
This means you get all the features of the standard and basic subscriptions as well as four exclusive bonus reports.
It's hard to pass up on a deal like this.
Is The Oxford Communique Worth It?
The Oxford Communique is a solid service with an impressive track record.
It's a worthwhile investment at its full price, but it's a downright bargain with the Oxford Club Single-Stock Retirement Plan.
You'll pay an average of less than $1 a week for a basic membership, and you don't lose anything. The discounted rate covers the complete subscription package, so you get the full lineup of high-value bonus materials when you sign up.
At just $99 per year, the premium membership is undoubtedly the best value. It includes both a digital and print subscription to the Communique, plus the additional bonus reports.
However, if you're on a tight budget, you can sign up for a basic membership at the regular rate of just $49.
That's a great deal any way you slice it.
>> That's it for our Oxford Communique review. Click here to claim the discount and sign up now <<