Over the last year and a half, tech companies have been among the most popular on the market. This is because the tech sector offers a wide range of prospects that other industries generally lack, including artificial intelligence (AI). If you're looking for a way to grow your portfolio in the tech sector, check out our list of tech penny stocks to keep on your radar.
AI is already in many of the things we use every day and is quickly expanding to new industries worldwide.
According to recent research, the artificial intelligence market is set to reach $997.77 billion by 2028.
Penny stocks trade for under $5, which could provide a great opportunity to invest in tech before it takes off — even if you're on a budget.
We've compiled a list of Tech and AI penny stocks to watch out for, and many of them have a relatively low market value for the time being, which means there could be some serious growth potential.
Best Tech Penny Stocks to Buy
Ideanomics (NASDAQ: IDEX)
Although Ideanomics is best known as a financial technology firm based in New York, its electric vehicle division accounts for the majority of the company's income.
The firm now presents itself as a fintech company while also extensively promoting itself as an EV company, relying on the popularity of both sectors and Wall Street's bullishness on both.
Ideanomics' primary purpose is to invest in cutting-edge technologies, such as bitcoin, the Internet of Things, and self-driving vehicles. Today the company and its businesses focus on vehicles, charging, and energy.

IDEX could be an excellent stock for short-term traders in a highly speculative and volatile market. Revenue has been up considerably but didn't meet expectations set by investors, contributing to a decline in share price.
Even so, this tech penny stock could prove to be profitable in the long term growth potential due to its diversified investments in potential big players in the tech industry.
Eltek (NASDAQ: ELTK)
Eltek is the leading manufacturer of rigid printed circuit boards (PCBs) in the world. The company first opened its doors 50 years ago in Israel and has made a global impact since.
Its circuit boards appear in various military, medical, and industrial sectors. These markets are known for repeat contracts and long-term offers.
Best of all, Eltek works directly with customers to design PCBs that meet specific product requirements. The team even formed a partnership with telecommunications company Telefonica to help meet higher energy density needs.
Share prices have struggled to cross back over the $5 line, and a recent revenue miss isn't helping the situation. Still, Eltek is making the right moves to be a major player in the years to come.
DiDi Global (NYSE: DIDI)
DiDi Global is an Asian rideshare business that looks to outshine even the likes of Uber and Lyft. The mobility technology platform extends from Asia to Russia, Latin America, and Africa.
While smaller than the big names in the space, DiDi already has a significant presence in these regions while looking to expand into Europe and the United States.
At present, DiDi serves nearly 500 million users on an annual basis. It also provides jobs to drivers while providing a safe transportation service.
DiDi only went public in July of 2021 but has a massive market cap of $12.7 billion to back up its success. Share prices may be down as DiDi continues to find its place, but it's likely only a matter of time before as we see trends moving in the upward direction.
Globalstar Inc. (AMEX: GSAT)
Globalstar Inc. is a wireless telecommunications company that provides mobile voice and data services. The company offers its services through a network of low earth orbit satellites in the high-frequency bands reserved for satellite use.
This technology can be seen in satellite phones and remote areas where communication is difficult. It serves several different spaces, including public safety, construction, maritime, agriculture, forestry, energy, and transportation.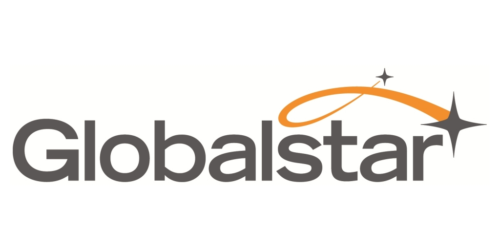 Larger businesses like Nokia and Qualcomm are making use of Globalstar's technology in some of their platforms.
Share prices appear to be making a comeback after a quiet first half of 2022 but have yet to catch up to last year. Favorable revenue numbers are a likely contributor.
With all of this success, GSAT is one of the top tech penny stocks to keep an eye on.
Top Tech Penny Stocks Under $1
Alpha Metaverse Tech (OTC: APETF)
If you're looking for a tech penny stock under $1, we recommend keeping Alpha Metaverse on your shortlist.
The company, rooted in the esports space, has recently reinvented itself as a driver in its future through the metaverse.
Esports and online betting are two new emerging niches in the tech industry.
Alpha Metaverse is a newcomer to the scene, and since its public debut, it has focused on expanding its global reach.
As Alpha expands, its gaming platform has grown to include four different internet sites, each with its own niche.
The last year's partnership with Net Gaming Crew (NBA 2k Affiliate of the Brooklyn Nets) significantly boosts its reach. Alpha has also built for big names such as Red Bull, Intel, and the Olympics.
Overall, these partnerships and acquisitions help Alpha Metaverse increase its shareholder value, operational expansion, and expanded global user base.
Exela Technologies, Inc. (NASDAQ: XELA)
Exela Technologies plugs into business process automation to serve the masses. The company steps in to improve processes, update old systems, and provide the insights needed to take a business to the next level.
It currently attends to over 4,000 businesses in 50 countries around the world, with many of these businesses currently listed on the Fortune 100.
A $58 million market cap shows a lot of stock fluidity and a large presence for a small stock. Exela continues to miss the mark with revenue numbers, leaving investors waiting for some good news.
With a solid client base and room to grow, Exela could see positive momentum at any time.
Top AI Penny Stocks
Predictive Oncology (NASDAQ: POAI)
Predictive Oncology is a data and AI-driven discovery services firm that creates predictive models of tumor drug response. It uses AI tech to develop personalized cancer therapies as each case is different.
TumorGenesis, one of POAI's divisions, utilizes specific and highly distinctive media to grow ovarian cancer cells, as well as a database of 98 different types of ovarian carcinomas.
The company finds particular kinds of tumors and uses that knowledge to develop treatments suited to each patient by utilizing these technologies.

Predictive Oncology continues to increase its reach by partnering with companies like Cellevate AB to create next-generation equipment for treating complicated diseases.
Investing in this penny stock could help give your portfolio exposure to both the medical and tech sector.
LAIX Inc (NYSE: LAIX)
LAIX is a Chinese-based tech company that creates products and services that quickly help people learn the English language.
The company owns a platform called "Liulishuo," which teaches English to students globally. Liulishuo uses AI to hear, comprehend, communicate, and evaluate the performance of its users.
This allows the software to personalize the experience for each user, addressing their strengths and weaknesses. The firm's product will save governments, parents, and taxpayers worldwide a lot of money if it can effectively educate kids.
LAIX is still getting its feet wet in many ways, having only been listed for four years on the NYSE. This blend of tech and education provides an interesting niche for traders looking to invest outside of the box.
Remark Holdings (NASDAQ: MARK)
Remark Holdings, Inc. is a multinational technology firm that creates AI solutions and digital media properties through its KanKan Business.
The company focuses on creating and implementing AI-based solutions for enterprises and software developers in numerous sectors.
In particular, Remark's face detection cameras are now widely used by law enforcement agencies and school security departments in China.

It is also considering bidding on the second phase of China Mobile's Smart Community business.
Remark is planning to develop an AI platform that would enforce health codes, conduct real-time temperature checks, ensure mask use, restrict vehicle access, and assist with the protection of the elderly and children.
With its AI technology adapting to the world's current situation, Remark's stocks can potentially skyrocket in the near future.
Should You Buy Tech Penny Stocks?
The stock market has shown significant interest in the tech sector for quite some time.
With the advent of driverless cars, smart homes, and other advancements in artificial intelligence, investing in tech has been highly profitable over the last decade.
This means that the cheap stocks could be a solid addition to your portfolio if you've got the risk tolerance.
However, it is important to note that these tech companies are high-risk investments, so you must always do your due diligence before buying penny stocks.
Where to Buy Tech Penny Stocks
While many online brokers buy stocks in the tech industry, we recommend newcomers check out Robinhood and Webull first.
Remember, though, that these online brokers only offer stocks listed on major exchanges, which means that you can't trade OTC stocks on them.
Tech Penny Stocks on Robinhood
Robinhood is a commission-free trading app.
The platform offers some of the best and cheapest access to tech penny stocks.
All you need to do is create an account with them and start buying.
Robinhood allows users to trade stocks from their cell phones as well as web browsers.
Check out our list of the best penny stocks on Robinhood for more stock picks.
Tech Penny Stocks on WeBull
WeBull is an online investing platform that enables users to buy and sell penny stocks from different companies.
The platform works much like Robinhood, but it does boast more technical research features.
One of the most significant advantages of using WeBull is zero minimum deposits, allowing you to invest with as little as $1.
You can find more stock picks in our guide to the best penny stocks on Webull.
Can You Get Rich By Trading Penny Stocks?
The short answer is yes — with some obvious caveats.
With penny stocks, you have the potential to reap massive rewards or lose it all within a day.
Penny stocks are in some ways the opposite of traditional investments, or "safe stocks", since they're risky and volatile.
However, if you choose the right ones for your portfolio, they can be incredibly rewarding.
It's important to remember that by themselves, these penny stocks will probably not make you rich overnight.
Penny stocks are just one part of a larger strategy that involves buying low and selling high to maximize your profits.
Best Tech Penny Stocks: Final Thoughts
There is no doubt that trading tech penny stocks has its upsides.
Many of them are already in the advanced stages of development, which means there could be a high chance of making significant profits.
They could drop like a rock, though, so you should be prepared to lose your entire investment.
As always, it's good to do your own research before investing; this will help you make an informed decision about whether these penny stocks are right for you.
Best Tech Penny Stocks FAQ
Read on to gather answers to some of the top questions about tech penny stocks.
Do Penny Stocks Ever Go Big?
While not outside the realm of possibility, it's unlikely you'll get rich off penny stocks.
It's rare to find a penny stock that takes off, and most times these tickers require quick wits and fast trades.
What is a Good Penny Stock to Buy Right Now?
DiDi Global is rising to the top as a major player in the rideshare space in the tech world.
Globalstar's satellites are worth watching as well, as the sky is the limit with where such technology solutions can go.
How Long Should You Hold Penny Stocks?
Most of the time, penny stocks are favorites of day traders because of how much they can move in a single day.
Although rare, some penny stocks do show long-term potential and can be held for a significant period of time.
How Do Beginners Buy Penny Stocks?
Set up shop with a trading program like Webull or Robinhood and start looking for penny stocks that appear to have momentum.
These platforms host only stocks from the major exchanges that are typically lower risk to trade.
The key is to do your research when investing in penny stocks, as they can be volatile.
What is the Best Stock to Buy Under $1?
At under one dollar, we're big fans of GEE Group for its success in the staffing industry.
You can read more about GEE and our other favorites in our best stocks under $1 review.