If you're looking for a way to grow your portfolio in the tech sector, check out our list of tech penny stocks to keep on your radar.
Over the last year and a half, tech penny stocks have been among the most popular on the market.
This is because the tech sector offers a wide range of prospects that other industries generally lack, including artificial intelligence (AI).
AI is already in many of the things we use every day and is quickly expanding to new industries worldwide.
According to recent research, the artificial intelligence market is set to reach $997.77 billion by 2028.
Penny stocks trade for under $5, which could provide a great opportunity to invest in tech before it takes off — even if you're on a budget.
We've compiled a list of Tech and AI penny stocks to watch out for, and many of them have a relatively low market value for the time being, which means there could be some serious potential for growth.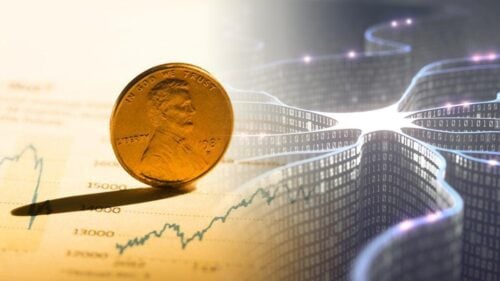 Best Tech Penny Stocks to Buy
Ideanomics (NASDAQ: IDEX)
Although Ideanomics is best known as a financial technology firm based in New York, its electric vehicle division accounts for the majority of the company's income.
The firm now presents itself as a fintech company while also extensively promoting itself as an EV company, relying on the popularity of both sectors and Wall Street's bullishness on both.
Ideanomics' primary purpose is to invest in cutting-edge technologies; it invested in bitcoin, the Internet of Things, and self-driving vehicles, which are among the most hotly discussed investment opportunities.
The company's portfolio includes Logistorm (an IoT company), Intelligenta (an AI-based solution), and Liquefy (a blockchain technology platform).
IDEX could be an excellent stock for short-term traders in a highly speculative and volatile market.
The company's latest earnings report detailed a $33.2 million revenue with a gross profit of $9.3 million.
This tech penny stock could prove to be profitable in the long term growth potential due to its diversified investments in potential big players in the tech industry.

Infobird Co., Ltd (NASDAQ: IFBD)
Infobird Co., Ltd is a software-as-a-service (SaaS) provider of artificial intelligence (AI) powered consumer interaction solutions for B2B companies.
The company provides clients with basic and bespoke customer relationship management cloud-based services like SaaS and business process outsourcing.
Artificial Intelligence is an essential key to facilitating a seamless customer experience, and Infobird is one of the frontrunners in developing that technology.
This award-winning brand only went public this year, and it raised $25 million (initial public offering) by selling 6.25 million worth of shares.
Infobird currently has at least 10,000 paid users from different sectors like finance, education, and health care.
With China being the second-largest cloud infrastructure spending ($142 billion in 2020), Infobird is in a great spot to be more profitable in the future.
Gaotu Techedu Inc. (NYSE: GOTU)
Gaotu Techedu Inc. is a Chinese corporation that provides educational services.
The organization primarily offers after-school tutoring for K-12 students on several academic topics and various language courses.
Gaotu also runs Weishi, a WeChat-based interactive learning platform for both teachers and students.
The firm recently released its second-quarter financial results for this year, which showed that net revenues increased by 35.3% year over year to $349.5 million.
Gross billings and paid course enrollments both increased 12.2% and 4% from last year, respectively.
In addition, net sales and gross billings climbed 41.5% and 2.7%, respectively, during the past six months.
These figures are unquestionably promising and may indicate that GOTU has a bright future.
Globalstar Inc. (AMEX: GSAT)
Globalstar Inc. is a wireless telecommunications company that provides mobile voice and data services.
The company offers its services through a network of low earth orbit satellites in the high-frequency bands reserved for satellite use.
GSAT's recent surge on the market was due to its partnership announcement with XCOM Labs.
The company will help commercialize XCOM's capacity-multiplying tech using its 5G technology.
In addition, Globalstar's Band n53 continued to make headlines this year when Qualcomm chose to use it in its flagship X65 modem.
Also worth noting is Globalstar's agreement with Nokia to deploy Band n53 at the Port of Seattle's Terminal 5.
With all of this success, GSAT is one of the top tech penny stocks to keep an eye on.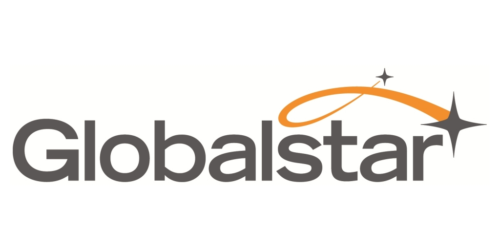 Ready to build your portfolio? With Public.com you can follow other investors, discover companies that are inline with your beliefs, and invest into stocks and crypto with very little money! What are you waiting for? Check out Public Now!
Top Tech Penny Stocks Under $1
Alpha Esports Tech (OTC: APETF)
If you're looking for a tech penny stock under $1, we recommend keeping Alpha Esports on your shortlist.
Esports and online betting are two new emerging niches in the tech industry.
During the pandemic, there was a surge in interest in online entertainment, which aided in the growth of Esports.
With it came a slew of different businesses aimed at broadening the market and user base internationally.
Alpha Esports is a newcomer to the scene, and since its public debut, it has focused on expanding its global reach.
The company's gaming platform, GamerzArena, provides a significant value with 100,00 active users and an evolving esports ecosystem.
The recent partnership with Net Gaming Crew (NBA 2k Affiliate of the Brooklyn Nets) significantly boosts its reach.
Also, just recently, the company formalized its entry into the adult gaming sector by purchasing Heavy Chips, an online gaming and betting site.
These moves put Alpha Esports in a great spot to grow, as the global online gambling market is set to reach $127.3 billion for the next five years.
Overall, these partnerships and acquisitions help Alpha Esports increase its shareholder value, operational expansion, and expanded global user base.
Consequently, this makes Alpha Esports one of the fastest-growing penny stocks you might not want to miss.
This one trades on the OTC market, so you'll need to find a broker who supports this type of trading to pick this tech penny stock up.
LAIX Inc (NYSE: LAIX)
LAIX is a Chinese-based tech company that creates products and services that help people learn the English language easily.
The company owns a platform called "Liulishuo," which teaches English to students globally.
Liulishuo can hear, comprehend, communicate, and evaluate the performance of its users.
The firm's product will save governments, parents, and taxpayers worldwide a lot of money if it can effectively educate kids.
In its last financial report, the company announced that it achieved a revenue of $2.2 million from $1.92 million last year.
LAIX also managed to increase its gross margin from 77.6% last year to this year's 80.4%
This blend of tech and education provides an interesting niche for traders looking to invest outside of the box.
Top AI Penny Stocks
Predictive Oncology (NASDAQ: POAI)
Predictive Oncology is a data and AI-driven discovery services firm that creates predictive models of tumor drug response.
So investing in this penny stock could help give your portfolio exposure to both the medical and tech sector.
TumorGenesis, one of POAI's divisions, utilizes specific and highly distinctive media to grow ovarian cancer cells, as well as a database of 98 different types of ovarian carcinomas.
The company finds particular kinds of tumors and uses that knowledge to develop treatments suited to each patient by utilizing these technologies.
In addition, the firm recently partnered with Cellevate AB, a Swedish company that will collaborate with TumorGenesis to give next-generation equipment to build treatments for complicated diseases.
This news was reported recently together with their latest financial results, which also revealed a tremendous increase in Net proceeds from last year's $3.4 Million cash balance to this year's $44.9 Million.

Remark Holdings (NASDAQ: MARK)
Remark Holdings, Inc. is a multinational technology firm that creates AI solutions and digital media properties through its KanKan Business.
The company focuses on creating and implementing AI-based solutions for enterprises and software developers in numerous sectors.
Remark's face detection cameras are now widely used by law enforcement agencies and school security departments in China.
King Tao, Chairman and CEO, mentioned in their last earnings call that they received "near doubling of revenue coming from the United States, driven by its AI data intelligence platform."
The result was a total of $4 million, compared to the $2.3 million total Net revenue from last year.
Remark is also considering bidding on the second phase of China Mobile's Smart Community business.
The company is planning to develop an AI platform that would enforce health codes, conduct real-time temperature checks, ensure mask use, restrict vehicle access, and assist with the protection of the elderly and children.
With its AI technology adapting to the world's current situation, Remark's stocks can potentially sky-rocket in the near future.

Alithya Group Inc. (NASDAQ: ALYA)
Alithya Group Inc. is a strategy and digital technology firm operating in Canada, the U.S., and Europe.
The company offers strategic consulting, digital change, organizational effectiveness, and enterprise architecture.
The company also provides artificial intelligence and fidelity solutions (AI-FI), allowing clients to do automated end-to-end testing of their applications.
Alithya recently announced that a significant Canadian government ministry awarded it a $5.3 million contract to help it accelerate its digital transformation for the next three years.
Revenues also increased 45.6% to $102.9 million compared to $70.7 million from last year.
Alithya's last financial reports signify that it is actively expanding its margins to accelerate its profitable growth.
The company also announced that it's rapidly scaling to compete for the most extensive digital transformation projects and cloud migration in the future.
Alithya, although a small-cap company, has been showcasing great potential over the past year.
Should You Buy Tech Penny Stocks?
The stock market has shown significant interest in the tech sector for quite some time.
With the advent of driverless cars, smart homes, and other advancements in artificial intelligence, investing in tech has been highly profitable over the last decade.
This means that the tech penny stocks could be a solid addition to your portfolio if you've got the risk tolerance.
However, it is important to note that these companies are high-risk investments, so you must always do your due diligence.
Where to Buy Tech Penny Stocks
While there are many online brokers to buy stocks in the tech industry, we recommend newcomers check out Robinhood and Webull first.
Remember, though, that these online brokers only offer stocks that are listed on major exchanges, which means that you can't trade OTC stocks on them.
Tech Penny Stocks on Robinhood
Robinhood is a commission-free trading app.
The platform offers some of the best and cheapest access to tech penny stocks.
All you need to do is create an account with them and start buying.
Robinhood allows users to trade stocks from their cell phones as well as web browsers.
Check out our list of the best penny stocks on Robinhood for more stock picks.
Tech Penny Stocks on WeBull
WeBull is an online investing platform that enables users to buy and sell penny stocks from different companies.
The platform works much like Robinhood, but it does boast more technical research features.
One of the most significant advantages of using WeBull is zero minimum deposits, allowing you to invest with as little as $1.
You can find more stock picks in our guide to the best penny stocks on Webull.
Can You Get Rich off Penny Stocks?
The short answer is yes — with some obvious caveats.
With penny stocks, you have the potential to reap massive rewards or lose it all within a day.
Penny stocks are in some ways the opposite of traditional investments, or "safe stocks", since they're risky and volatile.
However, if you choose the right ones for your portfolio, they can be incredibly rewarding.
It's important to remember that by themselves, these penny stocks will probably not make you rich overnight.
Penny stocks are just one part of a larger strategy that involves buying low and selling high to maximize your profits.
Best Tech Stocks: Final Thoughts
There is no doubt that trading tech penny stocks has its upsides.
Many of them are already in the advanced stages of development, which means that there could be a high chance of making significant profits.
They could drop like a rock, though, so you should be prepared to lose your entire investment.
As always, it's good to do your own research before investing; this will help you make an informed decision about whether these penny stocks are right for you.