Stocks are a great investment vehicle since they can generate high returns, but they also come with significant risk.
This is why expert investors continually scour the market in search of the best safe stocks to reduce their portfolio's volatility and cushion the blow if a riskier stock takes a nosedive.
Unlike other investment vehicles like banks and cash accounts, stocks do not have fixed, defined, and predictable interest rates.
So when you invest in the stock market, you could have huge earnings this month, but they could drop the following month.
Investors offset this instability by buying into "safe stocks".
Safe stock is short for "lower-risk stocks," but it's also a little misleading because no one can truly be considered safe.
The point of safe stocks is to invest in companies with sound fundamentals, positive growth prospects, and low debt so they don't collapse overnight.
In this article, we'll talk about safe stock strategies and what kinds of safe stocks to buy to help maximize your portfolio stability, with an emphasis on dividend and penny stocks.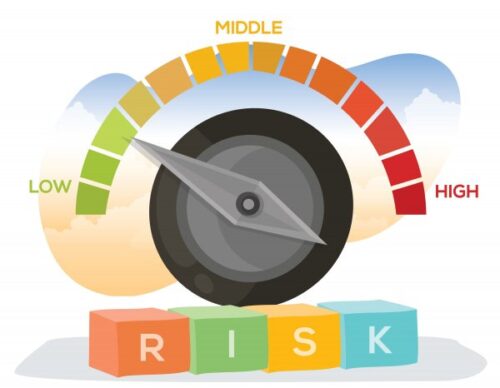 Safe Stocks To Buy
Before investing in safe stocks, it's important to know that they are not the end all be all of investing, as they're not guaranteed to produce huge returns like other types of investments.
Sure, you can put your money in a safe stock and wait for it to appreciate steadily, but you might find yourself waiting forever.
This is why safe stocks are the foundation of every investment portfolio, but they are not what you should go after when looking to make money.
If you want a stable return on your investment, safe dividend stocks can be a solid option.
Safe Dividend Stocks
Safe dividend stocks distribute a part of their earnings back to shareholders through a set amount called dividends.
This allows the shareholder to benefit from the company's success, which is good for maintaining investor confidence.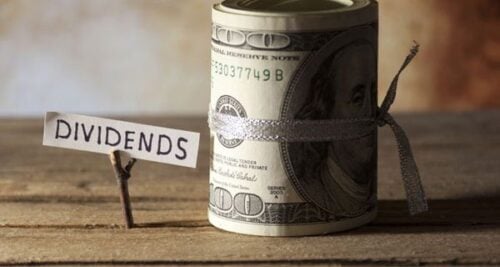 Companies pay dividends to their shareholders through the form of cash or additional stock.
Free cash flow is the amount of money a company makes after accounting for all expenses and taxes, so companies with high free cash flow have more flexibility when paying dividends to investors.
However, companies tend to reduce or discontinue dividends during times of financial distress, so focusing on safe stocks can reduce this risk.
What Are the Types of Dividends, and Which One Is Safer?
There are two main types of dividends: ordinary dividends and special dividends.
Ordinary dividends are declared on a standard schedule (weekly, quarterly, annually) and are paid directly to stockholders of record on a specific date.
Special dividends are declared at the discretion of management or the board of directors and can be used to distribute excess cash flow or for other purposes.
Special dividends can be very risky because there is no guarantee of consistency or duration of said dividends, so ordinary dividends are typically a safer option.
More on Safe Dividend-Paying Stocks
Safe dividend stocks typically have a strong history of low volatility.
Still, it's always safer to understand that these companies and their stock are not entirely safe — so don't invest all of your emergency fund or intended capital on any one stock.
To start your search for a safe stock, you can find examples of strong dividend-paying stocks here.
Intel Corporation (NASDAQ: INTC)
Intel Corporation is an American multinational technology company that is headquartered in Silicon Valley, California.
The company is known for its development and manufacturing of microprocessors, graphics chips, motherboard chipsets, and everything else computer hardware.
Intel is one of the most prominent names in the semiconductor industry, so investing in them can be considered extremely low risk.
The company announced an overwhelming 77.5% market share versus its closest competitor AMD on x86 CPUs, a considerable growth from its previous year.
With a $218 billion market cap this year, Intel is one of the world's top and most valued companies.
Intel has proven time and again that they are the behemoths of the industry, so it's a safe dividend stock to invest in for the long haul.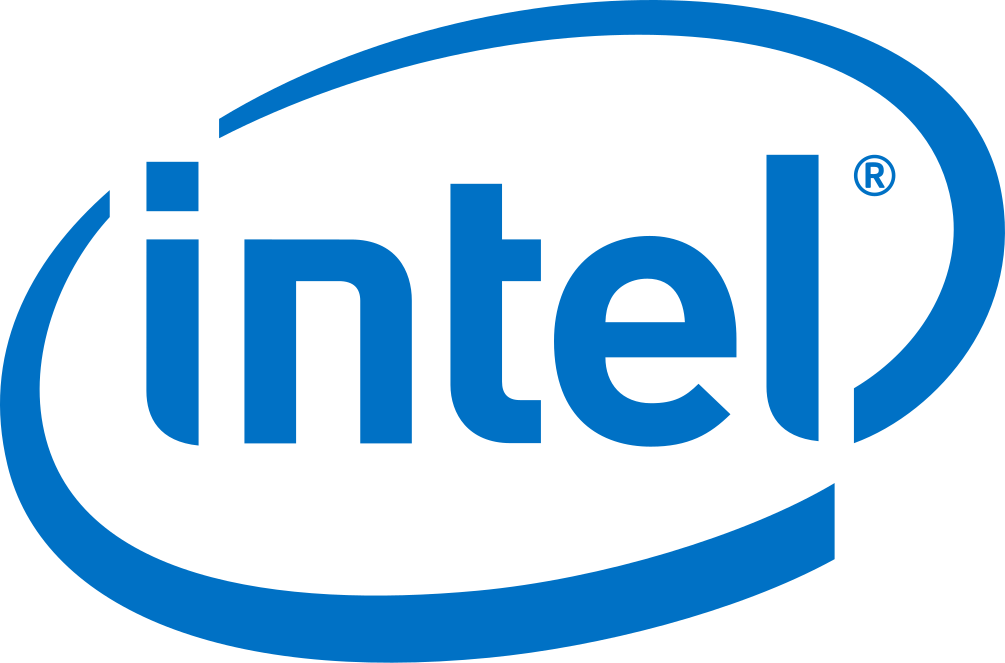 Lockheed Martin Corporation (NYSE: LMT)
Lockheed Martin Corporation is an aerospace company that is headquartered in America's capital, Washington D.C.
The company is primarily involved in the development and manufacturing of aircraft and arms intended for defense and securities.
Its biggest contractor is the U.S. government, primarily the U.S. Department of Defense and NASA, which accounts for 85% of the gross amount of all contracts they've signed after having adjusted earnings.
The company has divisions for aeronautics, missiles and fire control, rotary and mission, systems, and finally, a space division.
Lockheed Martin is currently one of the world's largest defense contractors by revenue, and they are most likely to continue with this upward trend of financial and dividend growth for a very long time.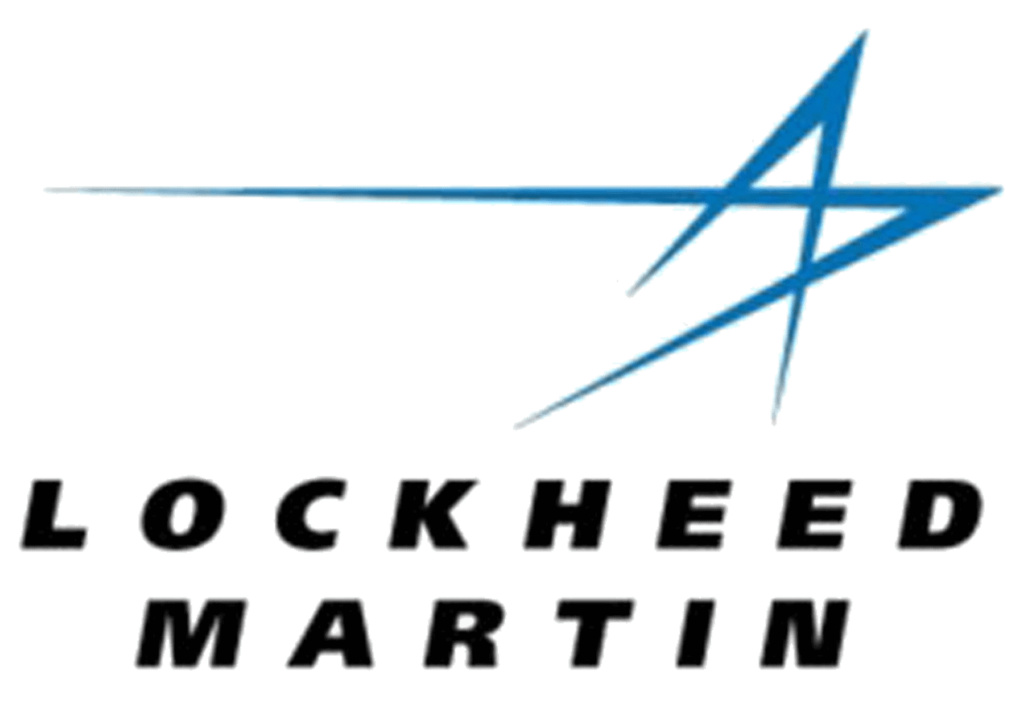 CVS Health Corp (NYSE: CVS)
CVS Health Corp is an American healthcare company that owns and operates different brands and businesses across several healthcare industry niches.
The company was founded in 1963 and is headquartered in Woonsocket, Rhode Island.
CVS has businesses in retail pharmacy, healthcare, health insurance, and many more.
One of the company's main goals is to help people navigate the healthcare system by making it more accessible by lowering its cost.
With the ongoing global pandemic that has dramatically affected the entire world's economy, market data shows a greater demand and room for growth for companies that offer health and pharmaceutical services.
So this stock's dividend payouts appear to be safe if current trends hold.
Safe High-Dividend Yield Stocks
High dividend stocks (high-yield stocks) are companies whose dividends are higher than an arbitrary convention/average and generally have a higher dividend than their stock price.
Do you want to buy a stock that not only pays steady dividends but also repays your original investment if held long enough?
Then look for companies with strong market positions and solid fundamentals.
Make sure the company's business model is sustainable and it has enough cash to pay dividends for at least 10 years.
Do your due diligence, read annual reports and review analyst recommendations before making an investment decision.
If you want a headstart on your research, here are few examples of companies that routinely increase their dividend payments.
Verizon Communications, Inc. (NYSE: VZ)
Verizon is one of America's largest and most well-established telecommunications corporations.
Verizon was founded in 1983 and is currently headquartered in Basking Ridge, New Jersey.
As of this year, market data shows that this company is the country's largest wireless carrier, with 121 million active and registered users in the first quarter of this fiscal year.
The company provides telephone, cellular phone, and Wi-Fi services to millions of users across the entire country.
Verizon prides itself on delivering superior customer experiences through its existing networks and quality products.
The company's primary focus is customer satisfaction and safeguarding the personal data passing through its system and servers every day.
As more and more people gain access to the internet, companies that provide telecommunications services will grow in demand, which could increase dividend payouts.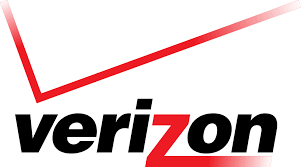 International Business Machines Corporation (NYSE: IBM)
IBM is a multinational tech corporation headquartered in Armonk, New York.
The company has been around since 1911 and has stayed at the forefront of the computer hardware and software industries.
IBM is also a significant research and development organization that has held the record for 28 consecutive years for the most annual patents for any business in the country.
It's fair to say that computers today would not have been possible without the ingenuity and hard work of the people at IBM, as the company has paved the way for many inventions and innovations that make our lives easier today.
Some of these inventions include the ATM, the hard disk drive found in computers and servers, the iconic floppy disk, and a whole bunch more.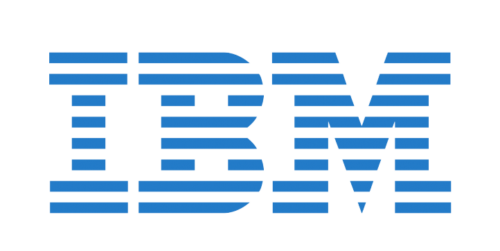 Solid Dividend Growth
The company has consistently paid increased dividends to its shareholders for 25 consecutive years without dividend cuts, classifying them as one of only 65 companies called dividend aristocrats.
IBM is a safe dividend stock with consistent dividend growth and good dividend history across its record over the last five years.
Philip Morris International, Inc. (NYSE: PM)
Philip Morris is a Swiss-American cigarette and tobacco manufacturer that sells its products to over 180 countries worldwide.
One of its most well-known cigarette brands is Marlboro.
Today, Philip Morris' vision for the future has changed towards what they call smoke-free products that promise to bring the same satisfaction and feel of traditional cigarettes without its extremely harmful effects.
An excellent example of these smoke-free products that the company aims to manufacture and distribute are nicotine-free vape products.
Most of Philip Morris' current energy and workforce aims to research and develop these new smoke-free products that it sees as the future of the smoking industry as a whole.
Philip Morris' stock price has consistently risen over the past year, and with a market cap of more than $160 billion, this upward trend is likely to continue for a while.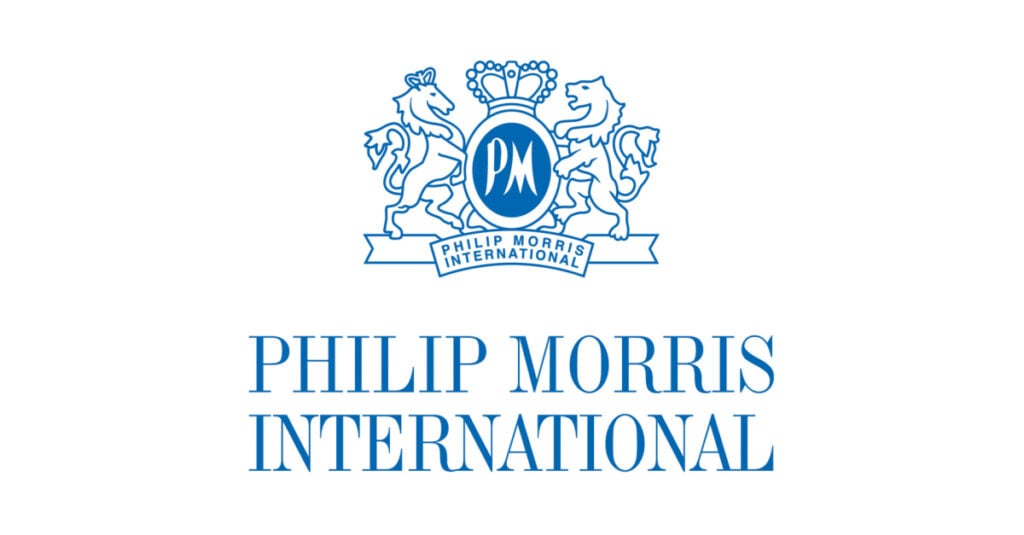 Safe Penny Stocks
The words safe and penny stocks typically don't go hand in hand in the stock market.
Penny stocks are generally much more unpredictable than dividend stocks that are known to have low volatility.
It can be pretty challenging to find stocks that are both safe and valued under a dollar.
But don't worry; we've managed to put three safe penny stocks on our list.
Xenetic Biosciences, Inc. (NASDAQ: XBIO)
Xenetic Biosciences is an American biopharmaceutical company that is headquartered in Framingham, Massachusetts.
The company is primarily involved in the research and development of cell-based therapeutics that target patient-specific tumor neoantigens.
Xenetic Biosciences' focus is the development of its brand XCART, a personalized CAR-T platform engineered for the treatment of malignant tumors.
Its proprietary drug delivery platform PolyXen aims to partner with biotechnology and pharmaceutical companies to benefit its clients and consumers.
Xenetic Biosciences' ultimate goal is to develop life-changing therapies that will shape the growth and future of the pharmaceutical industry and the lives of people with severe illnesses.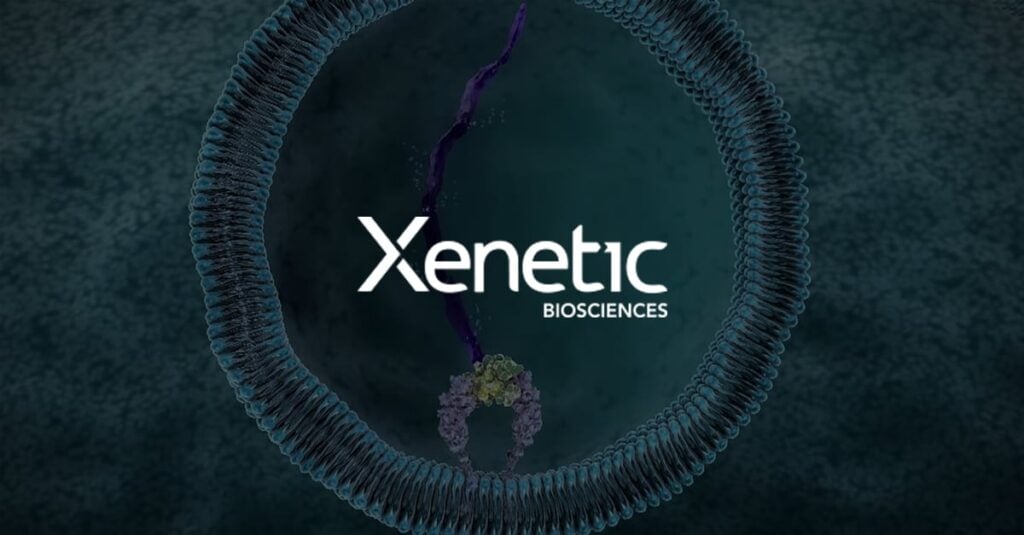 Senseonics Holdings, Inc. (NYSE: SENS)
Senseonics Holdings, Inc. is an American medical technology company that is headquartered in Germantown, Maryland.
The company is responsible for developing and commercializing glucose monitoring systems for diabetics in the Americas and Europe.
Senseonics' flagship product is Eversense, a CGM system that can provide up to 90 continuous days of glucose monitoring.
Eversense is user-friendly with its under-the-skin sensor and removable/rechargeable smart transmitter that can be connected to your smartphone using its app for real-time monitoring.

Dynatronics Corporation (NASDAQ: DYNT)
Dynatronics is an American medical device manufacturer headquartered in Eagan, Minnesota, that develops and sells physical therapy, pain management, and athletic training products.
The company provides high-quality therapeutic products that are designed to help users achieve optimal health.
Dynatronics sells its medical products through its distribution channels for therapists, chiropractors, athletic trainers, athletes, clinics, and hospitals.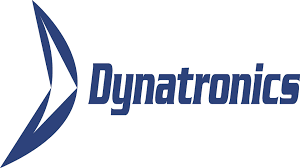 Baudax Bio, Inc. (NASDAQ: BXRX)
Baudax Bio Incorporated is an American pharmaceutical company headquartered in Malvern, Pennsylvania.
Baudax develops and manufactures acute care products for both hospitals and clinics alike.
The company offers meloxicam injections for pain relief in combination with analgesics and various medical treatments and drugs currently under different phases of clinical trials.
Baudax's primary goal is the commercialization of innovative products for patients in acute care.
The company is committed to bringing its treatments, both approved and under clinical trials, to the immediate public who need them the most.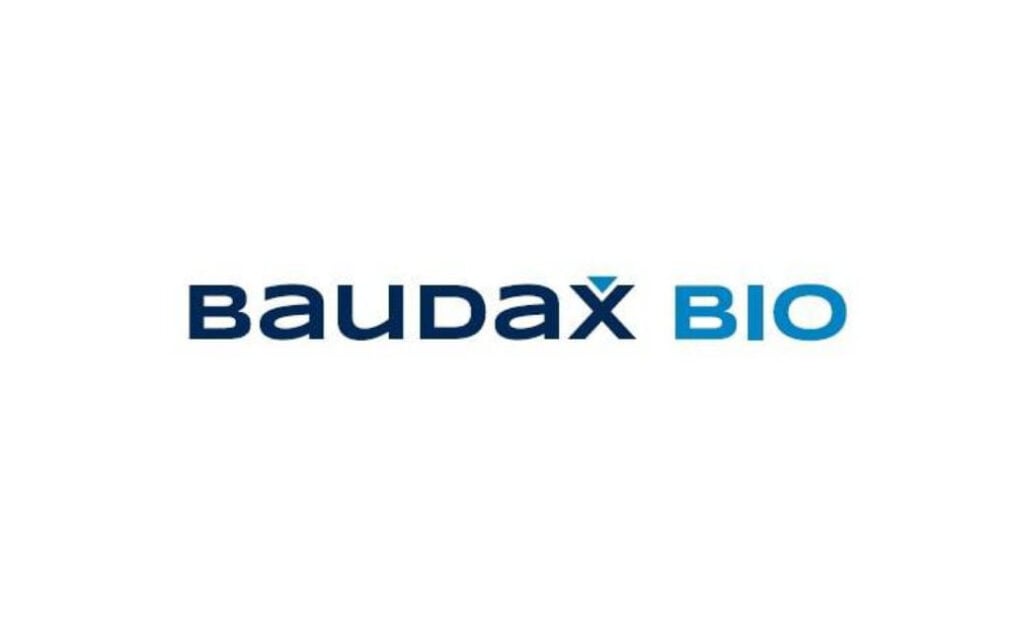 Should You Buy Safe Stocks?
Everyone's risk tolerance is different: some investors may not be willing to take many risks in their investments, so safe stocks can be a great option.
Just remember that there is no such thing as guaranteed stock investments!
Though, even if the market starts swaying in a bad direction, safe stocks usually won't go down by a lot, which means there is still an opportunity for good returns.
Risk-averse people may also choose safe stocks to invest with because they can act as a buffer against market fluctuations.
Safe stock investing is one of the safest ways to build an investment portfolio, so it's worth checking out for anyone who wants peace of mind when making their next moves in the market.
Safe Stocks: Final Thoughts
Safe Stocks are a good way of reducing risk and stabilizing your investment portfolio all at once.
They are great for people who require low levels of volatility but want more money and or return of investment from relatively safe companies or just don't feel comfortable taking on too much risk.
Safe stocks may not be suitable for those looking to make high returns, but they still provide an opportunity for growth, especially if the market takes a turn for the worse over the next few years.
Remember, safe stocks are safe, but they're not guaranteed to make money or lead you to financial freedom, so make sure to always consult your financial advisor first before making any significant financial decisions.
With that being said, you can consider safe stocks as "relatively safe," although you have to be careful about other stocks that look appealing in the immediate but could experience significant problems in the future.
Even with safe stock investing, there is always some risk involved, which means it's never a bad idea to diversify your selection with safe and risky investments from the stock market.
Remember, model portfolios diversify their investments across many different stocks in the broader market.